The Adidas Pureboost Trainer is arguably one of Adidas' most popular cross-training models on the market. This cross-training shoe features Adidas' signature Boost technology in its midsole, and provides this cross-training shoe with an original Adidas spin. After multiple requests for a review, I finally took a couple of months and put the Adidas Pureboost Trainer to the test. 
Like all of our cross-training shoe reviews, I put the Adidas Pureboost Trainer through multiple tests to find their best uses. On one hand, the Adidas Pureboost Trainer's Boost midsole is incredibly comfortable and makes this model a great day-to-day shoe. However, that comfort comes with the caveat of stability, which these shoes lack greatly in under heavy weight.
Overall, if you want an incredibly comfortable, bootie-style cross-trainer, then the Adidas Pureboost Trainer is a good bet.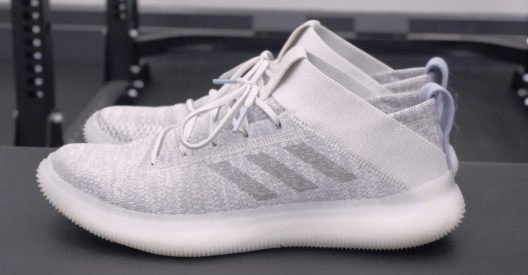 The Adidas Pureboost Trainer has a full Boost midsole, a flexible upper-knit, and a multi-directional outsole to support workout performance. 
Why I Like the Adidas Pureboost Trainer
Comfortable Boost technology throughout the midsole. 
Responsive and good for longer commutes, short runs, and everyday wear. 
Bootie design offers comfort and maneuverability. 
Why I Don't Like the Adidas Pureboost Trainer
Not very supportive when squatting and deadlifting. 
Bootie design has heel slip issues during longer runs and jumps. 
Construction
Outer Construction
The outer construction of the Adidas Pureboost Trainer is composed of a lightweight knit material. This material offers a decent amount of stretch and maneuverability, and it has reinforced stitching throughout the areas that the material breaks. On the medial toe side of the outer, there's a cross-stitched TPU design, which is a nice feature for toe dragging movements like burpees.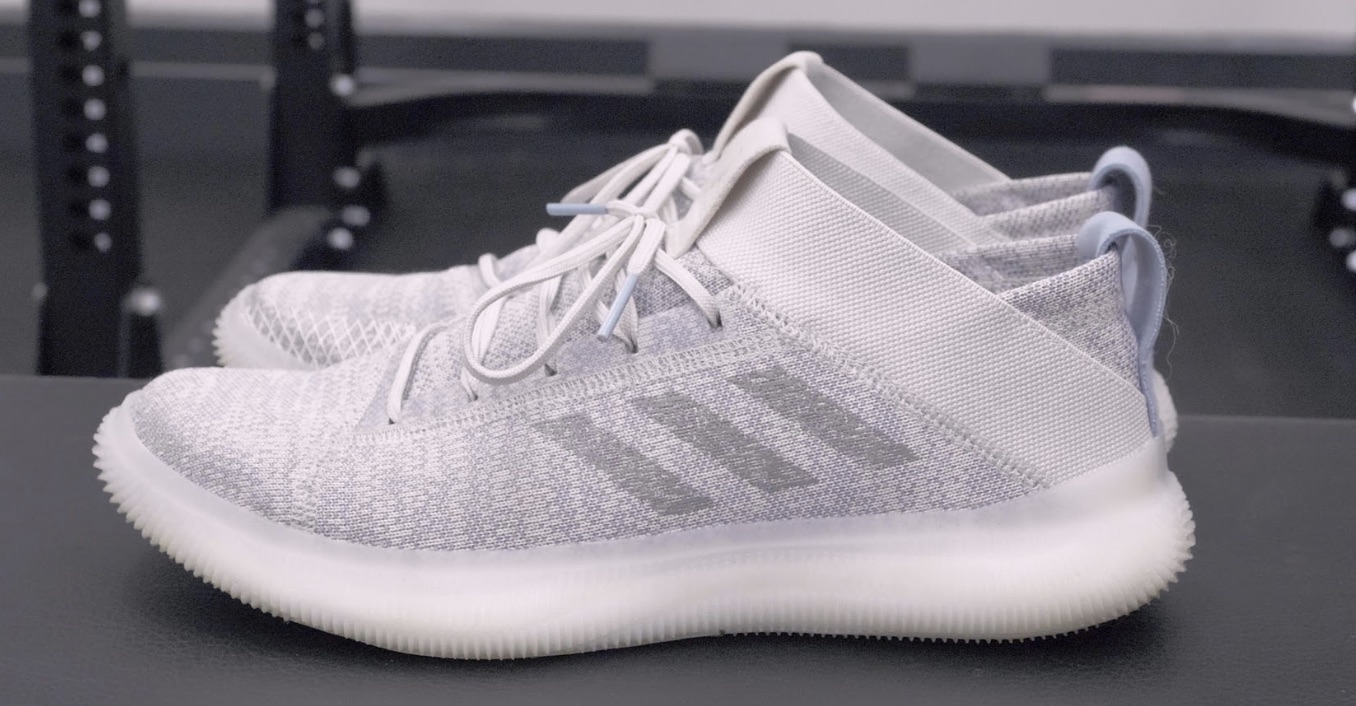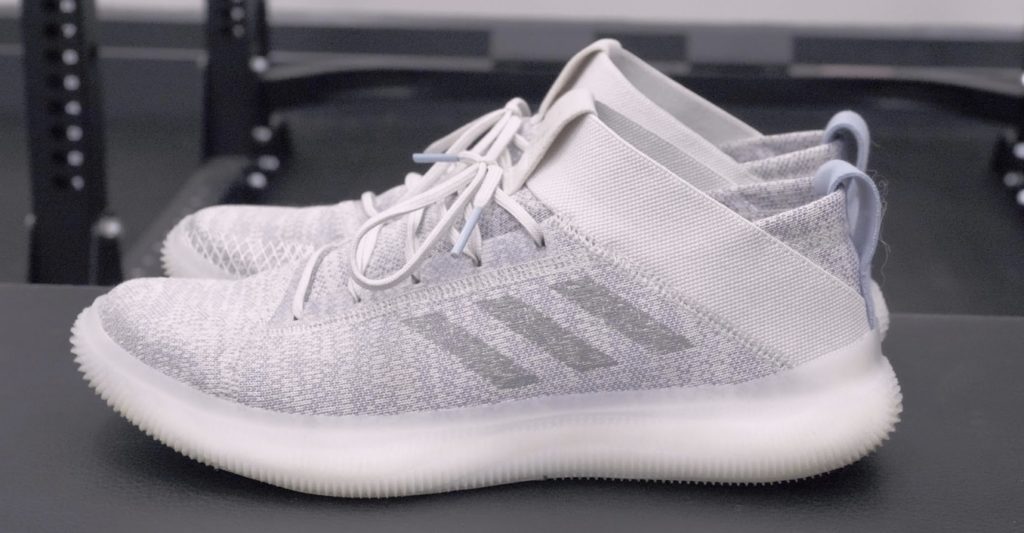 Mid-Foot and Heel
The mid-foot of the Adidas Pureboost Trainer has five eyelets that are woven into the mid-foot's material. The thin exterior layer that surrounds the eyelets is composed of a rubber texture to assist with gripping various implements. Similar to the forefoot, the mid-foot has reinforced stitching.
An elastic strap connects the mid-foot to the boot, and provides a comfortable and somewhat supportive feeling. The Adidas Pureboost Trainer's heel's boot is slightly lower, which is not ideal for preventing heel slip, especially with bootie designed shoes like this model. On the back of the heel, there's a thick cotton/mesh loop that help with the ease of putting these shoes on.
Midsole and Outsole
The star player of the Adidas Pureboost Trainer's construction is definitely the Boost midsole. Adidas Boost technology takes compressible pieces of TPU and combines them into one material for a reactive and comfortable ride. The whole midsole is designed with the Boost technology.


The outsole is composed of a softer rubber that wraps over the full midsole. The outsole that wraps over the midsole has rubber ridges throughout, which provides a decent amount of grip on various surfaces. On the bottom of the outsole there are multi-directional ridges for grip when moving laterally, forwards, and backwards.
Performance
With cross-trainers I always perform the same regimen of tests to accurately gauge and compare models. One of my tests includes my daily commute, which consists of 1-3 miles walked throughout the day (sometimes more), and I do this to test for day-to-day comfort. The second tests are loaded compound movements like squat, deadlifts, and power cleans, and these are done to test stability. My final battery of tests includes running, jumping, and various toe dragging movements to test performance, maneuverability, and durability.
Below, I've included a quick chart of some of the movements I use to assess performance, comfort, and stability. Every category receives a 1-10 score with 10 being the best of the best for a section.
| | |
| --- | --- |
| Movement Test | Rating + Note |
| Back Squat (Up to 315 lbs) | 6/10 — Compressible, Not Ideal for Heavy Squats |
| Box Jumps and Side Shuffles | 7.8/10 — Reactive, but Support Decreases Over Time |
| Sprints (HIIT Workout) | 6.2/10 — They Work, but Lack Long-Term Support |
| Walking to Work | 9.5/10 — Comfortable and Lightweight |
Adidas Pureboost Trainer Performance Perks
I mentioned this in the intro, but my love-hate relationship with these shoes kicks in when it comes to performance. Personally, I think these are the most comfortable cross-trainers I've ever worn. If you want a pair of cross-trainers for mostly day-to-day wear and maybe the occasional class or workout, then I'd recommend these shoes. Additionally, these shoes work well if you are performing routine accessory work and need a comfortable ride for something like your bodybuilding days.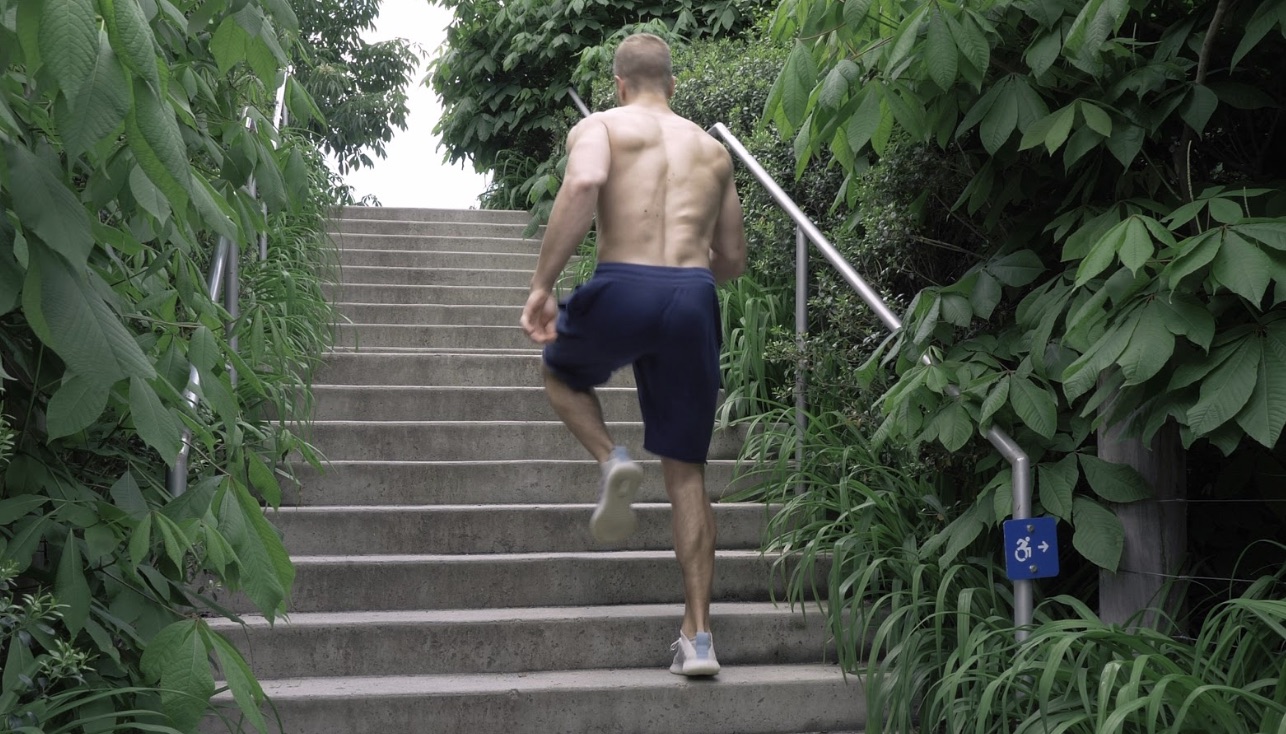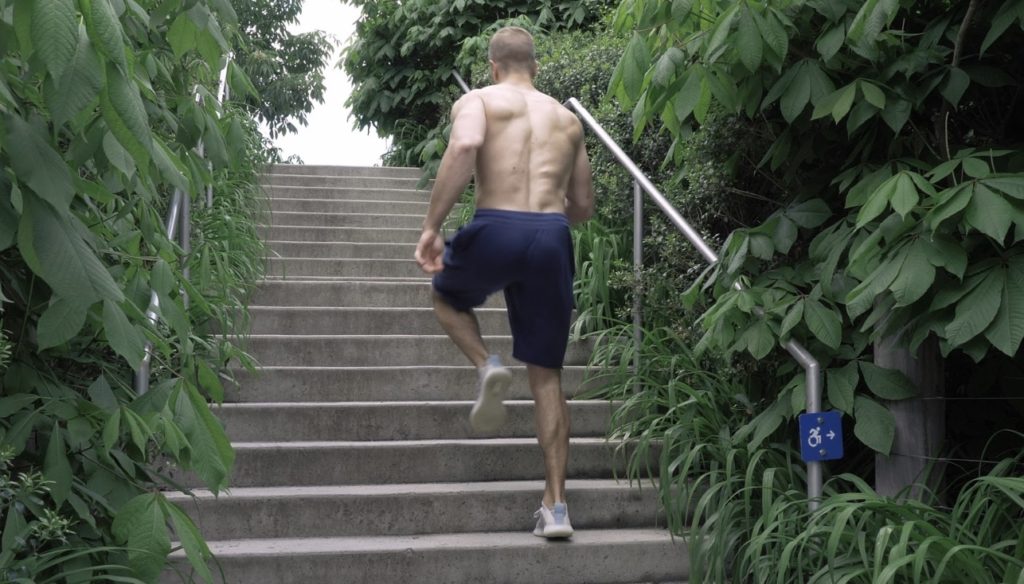 Adidas Pureboost Trainer Performance Drawbacks
Now for the bad news. Comfort is awesome, but typically when comfort is the biggest pro, then something else has to give — and in this case, it's stability. If you're a serious gym-goer and need a shoe to match highly demanding workouts, then look for more stable cross-training shoe options. The Boost midsole is not great at supporting loaded movements and the heel slip is less than ideal when jumping, performing long-duration workouts, and everything in-between.
Durability
The durability of the Adidas Pureboost Trainer is hit or miss, and it really comes down to what you're using them for most. These shoes had no immediate durability issues and if you want them for daily wear, then they should last a fair amount of time.
However, if you want a shoe for serious workouts, then I worry about the long-term durability of this model. The elastic mid-foot/heel strap provides some stability, but I'm not convinced it will last a long time if the ankle is constantly hitting hard dorsiflexion actions.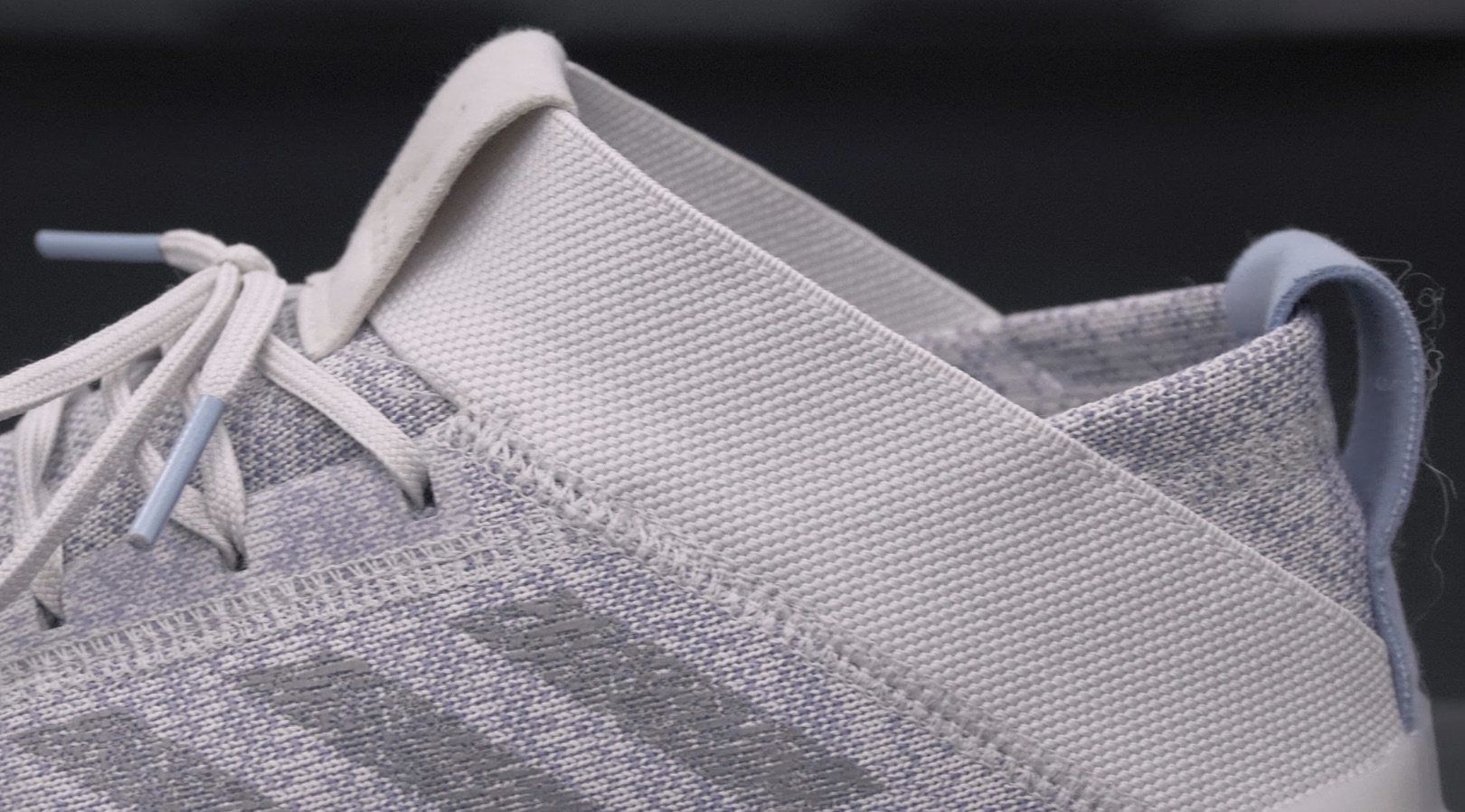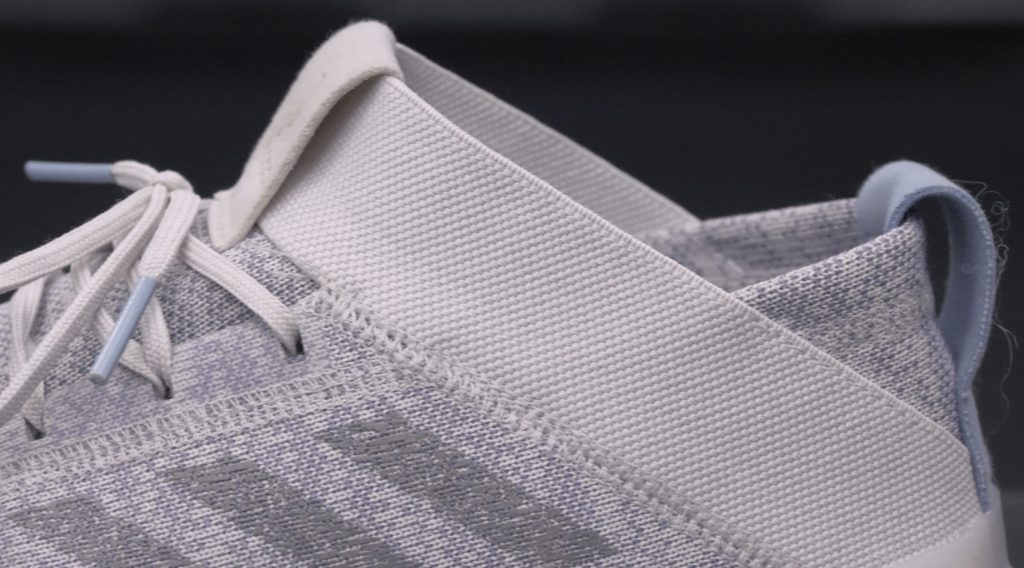 Price
For the Adidas Pureboost Trainer you can expect to pay between $90.00-$120.00 USD. This price point is pretty in-line with other cross training models, and sits slightly below other big company models. If you want a shoe for every day wear, comfort, and light workouts, then I think the price is justified. However, as mentioned above, for serious athletes who want a stable shoe, then I'd pump the breaks and consider other options.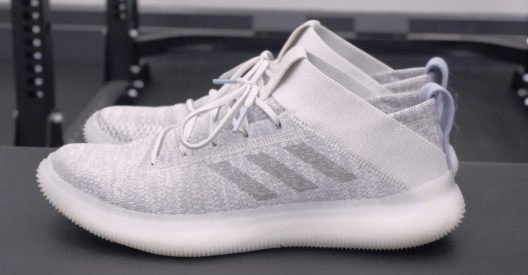 The Adidas Pureboost Trainer has a full Boost midsole, a flexible upper-knit, and a multi-directional outsole to support workout performance. 
Wrapping Up
All-in-all, the Adidas Pureboost Trainer excels in a day-to-day setting, but lacks when it comes to promoting stability. In terms of comfort, this shoe is great and beats out other cross-training shoes, but like with everything, something has to give when performance excels explicitly in one category — and for this model that's stability. 
Should you invest? I'd say yes — if and only if — you want a cross-trainer for the uses I listed above, and not as your go-to stable choice.