AI Sports Nutrition is based in North Canton, Ohio, and they sell a pretty wide variety of products from basic whey protein powder to some pretty unusual products like sports probiotics and growth hormone support.
We've tried out their greens powder, but we wanted to take a look at their creatine.
Shop AI Sports Creatine HERE.
AI Sports Nutrition Micronized Creatine Ingredients
There's just one ingredient here: micronized creatine. Interestingly, the packaging doesn't specify whether or not it's creatine monohydrate, but AI Sports Nutrition did answer a question on Amazon to say that it is monohydrate.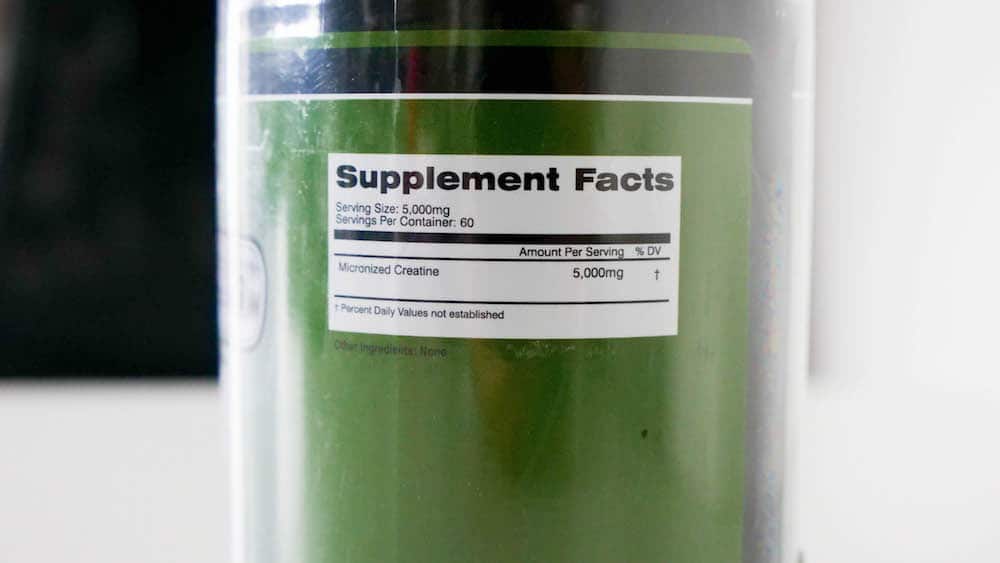 AI Sports Nutrition Micronized Creatine Benefits & Effectiveness
Creatine is a nitrogenous acid that's naturally found in meat. When taken as a supplement — usually as creatine monohydrate — there's strong evidence that it can improve muscle size, power, and endurance, plus it may have some neurological benefits. (These benefits are most marked among vegetarians and vegans who have consume zero creatine from other sources.)
AI Sports Nutrition's creatine is micronized, which means it's fluffier in texture and disperses more easily in water when compared to your regular, plain creatine monohydrate. There are no additives, so it's free from artificial sweeteners, flavors, and colors, but it also doesn't have any extra ingredients like carbohydrates or BCAAs, which some people like in their creatine.
Other than the micronization and the lack of artificial ingredients the main thing to note is that this product doesn't have any certifications in its labeling. There's no indication that it's certified as free from gluten or other allergens — so people with extremely sensitive allergies may be wary — and it hasn't been certified GMP (Good Manufacturing Practices) or certified free from banned substances by a third party tester like Informed Choice.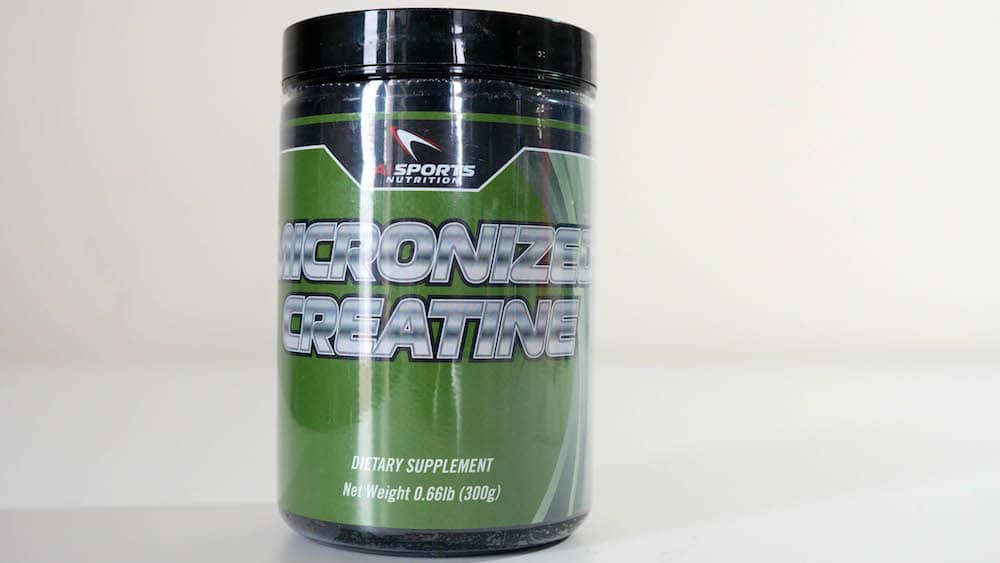 People without allergies and who aren't competing may not be concerned by this but if you do compete, this may not reach the level of quality control to which you may be accustomed.
AI Sports Nutrition Micronized Price
You can pick up 300 grams — about 60 servings — for around $8. That's 13 cents per serving of 2.6 cents per gram of creatine.
As a product that typically retails for between 3 and 6 cents per gram, AI Sports Nutrition has one of the cheapest creatines I've ever seen.
The Takeaway
By no means am I saying that AI Sports Nutrition's lack of certifications means that it's an impure product. However, some athletes may be wary of consuming a product that has no third party testing for banned substances or allergens. But if that isn't important to you, this is one of the cheapest and most straightforward creatines available.