The Allbirds Tree Dashers have been a highly anticipated model for long time Allbirds fans and environmentally conscious individuals. This model is Allbirds' first performance focused shoe and we recently put them to the test and compared them to other top cross trainers and performance shoes that we've reviewed before.
Overall, I thoroughly enjoyed testing these performance and lifestyle shoes and wear them now on a very regular basis. The best aspect about this model is how they bridge the gap between day-to-day wear and working out. These shoes are great for lighter runs, workouts, dog walks, and everything in-between.
For this reason, I'd highly suggest checking them out if you're in need of a solid performance/lifestyle shoe. The environmentally friendliness of them is also a HUGE plus. Read on for more details about this model.
Allbirds Tree Dasher Pros
Comfortable on a day-to-day basis and when working out. These are what you'd expect from an Allbirds shoe!
Environmentally friendly. These shoes are composed with materials that are working to limit the cost each shoe's creation takes on the world around us.
Bootie design make them easy to slip on and off. For folks that love bootie style shoe, you'll like this model!
Allbirds Tree Dasher Cons
Not the most stable for heavy barbell training. These are not the best option for those that want to max out lifts.
Shorter socks can leave the ankles prone to some wear and tear. I'd highly suggest breaking these in while wearing longer socks so the bootie doesn't create too much friction.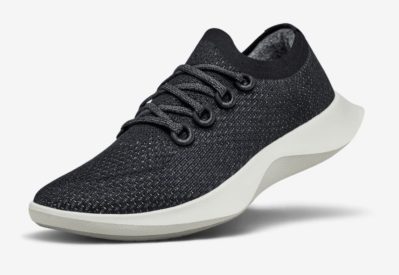 These environmentally friendly athletic shoes provide light stability and comfort for a variety of workouts and activities.
Allbirds Tree Dashers Performance
To test the Allbird Tree Dashers, I performed my normal round of tests. These tests include light runs, day-to-day wear, HIIT workouts, and barbell work. The only real discrepancy with these shoes' tests compared to other reviews is that the barbell work was not taken that heavy.
In the day-to-day wear tests, these shoes were fantastic and very comfortable. If you've ever worn Allbirds before, then you can expect these to feel very similar with how the midsole provides comfort all day long. Whether it was walking the dogs or standing for long periods of time, these shoes were solid for the task.
These shoes were pretty solid for lighters runs (3-4 miles) and HIIT workouts. They kind of walk that middle ground of performance and provide an adequate stability for lighter lifts and reactivity for jumping movements. For those that want a pair shoes for lighter workouts, the Tree Dashers are a solid bet. Plus, they're good because you can wear them all day, then to the gym.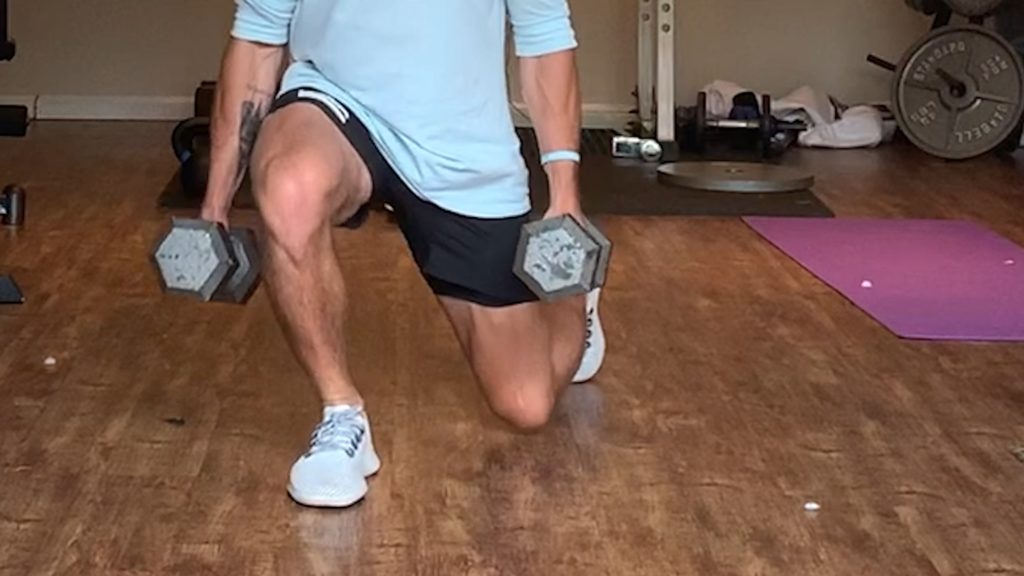 Unlike other cross training shoe reviews we've published in the past, the weight I used for these shoes was capped at 245 lbs. Around that weight I noticed the midsole start to give a little too much for my liking, so I'd recommend opting for a firmer pair of trainers if the goal is getting heavy.
Overall, I really enjoy this shoe for its day-to-day and lighter workout versatility. I like having a pair of shoes at time that I can wear around all day, then straight to the gym so I don't to bring multiple pairs with me.
Construction
The outer construction for this model is enclosed with an FSC® Certified Eucalyptus Tree material. This material is pretty breathable and has a little give to it, so it form fits to the foot well while also giving the outer some security. It wraps the whole shoe from the toe to heel.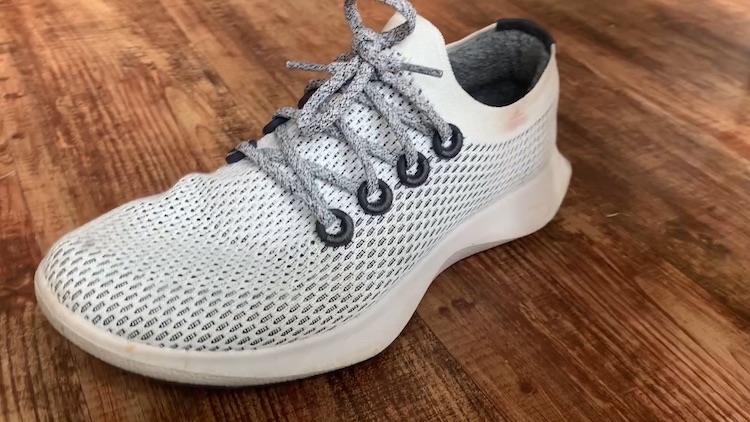 This shoe offers a bootie construction and the ankle bootie material has a good amount of stretch to it, so it's easy to slip on and off. The inner heel has Allbirds' signature ZQ Murino wool, so the inner portion does a pretty good job at providing comfort and prevent heel slip. There are four eyelets that run up the mid-foot and they sit on the outside of the shoe.
The midsole is composed of a dual-density SweetFoam™, which is the world's first carbon negative midsole. This is huge for anyone that care to own an environmentally performance shoe.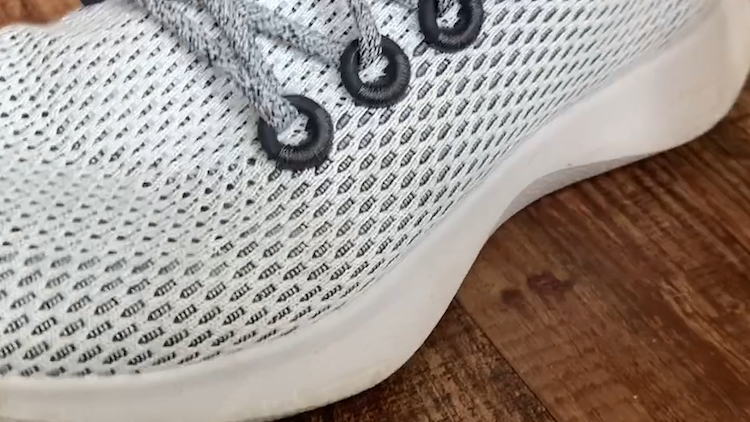 The outsole has two portions of natural rubber and these under the forefoot and heel. These rubber portions provide the model with a fair amount of grip and stability when trying to maintain a tripod foot position.
Sizing and Fit
Traditionally, Allbirds are known for running slightly small, but these shoes are a little more true to size. I wear a size 10 and these 10s fit really well, but I do recommend proceeding with caution. If you're on the larger side of your shoe size, then sizing up a half size to full size could be a safe bet.
Price
These shoes come in at a price of $125.00, which is more expensive than some performance focused shoes. However, I think the price is worth it because these can also be worn on a day-to-day basis and not just in the gym. Plus, they're environmentally friendly!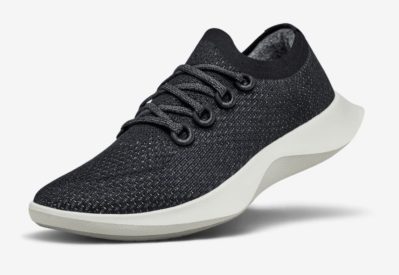 These environmentally friendly athletic shoes provide light stability and comfort for a variety of workouts and activities.
Wrapping Up
If you're on the market for a performance and lifestyle focused shoe, then I think you'll like the Allbirds Tree Dashers. They provide a stable, yet reactive midsole and bootie design that creates long lasting comfort in a variety of tasks.