The strongman competitive season has been in full swing and there have been many memorable moments place in North America, Australia, and Europe. Now we move on to South America where the Arnold Pro Strongman World Series continues.
The winner of this contest in Sao Paulo, Brazil will be the next to qualify for the 2020 Arnold Strongman Classic in Columbus, Ohio. It's a major international competition as there are nine nations represented in this field. Here's who will be among the favorites to watch.
https://www.instagram.com/p/BrVepBgArKQ/
Mateusz Kieliszkowski
Kieliszkowski is the 2018 World's Strongest Man runner up. The four-time and current Poland's Strongest Man winner also just placed second at the Europe's Strongest Man last weekend. The 25 year old has been in contention for every show he's entered recently and this one may be where he finally claims victory and punches his ASC ticket.
Mikhail Shivlyakov
The Russian powerhouse is the reigning champion of this event. He also has previous success on Arnold stages as the winner of the 2013 Arnold Amateur Strongman event. Earlier this year, he placed 4th at the Arnold Strongman Classic which was one place behind Kieliszkowski. Obviously revenge will be on his mind and there may be an opportunity for him here since Kieliszkowski just competed the previous weekend.
Matjaz Belsak
Belsak has previously been victorious in the Arnold Europe and is a past Strongman Champions League winner. Belsak finished 5th at the ASC in March and the Slovenian is looking for his own redemption at this event.
Rauno Heinla
Heinla is the 2018 Arnold Australia champion and has won the Estonia's Strongest Man title six times in his career. He was sixth in Columbus last month. If any of the other athletes listed so far have a bad event, he can place himself right in the mix immediately.
Jerry Pritchett
The American deadlift specialist placed 2nd at this event in 2017 and has competed twice already this year. He placed 2nd at the Arnold Strongman USA in California and was 9th at the Arnold Classic last month.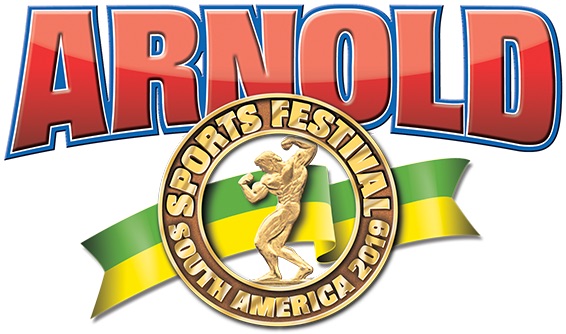 The Full Field
Mateusz Kieliszkowski – Poland
Mikhail Shivlyakov – Russia
Matjaz Belsak – Slovenia
Rauno Heinla – Estonia
Jerry Pritchett – USA
Tiago Aparecido – Brazil
Jordan Larson – USA
Oleksii Novikov – Ukraine
Eddie Williams – Australia
Jimmy Paquet – Canada
The Events
Sled Pull for Time with 600 kg (1,320 pounds)
Circus Dumbbell for Reps with 120 kg (264 pounds)
Yoke 25 Meters for Time with 480 kg (1,056 pounds)
Atlas Stones – 5 stones 130 kg -180 kg (286 – 396 pounds)
Deadlift for Reps with 00 kg (880 pounds)
Featured image: @kieliszkowskimateusz on Instagram