Athletic Xtreme is a supplement company based in Boise, Idaho, and their product line features a large amount of fat burners and testosterone boosters in addition to your standard preworkouts and other fitness supplements. They produce a couple of different kinds of creatine, including a high-carbohydrate version called Creatine Loaded, but we wanted to take a look at "German Creatine," a more stripped back product with an unusual emphasis on purity.
Shop Athletic Xtreme German Creatine on Amazon HERE.
Athletic Xtreme German Creatine Ingredients
There's just one ingredient: creatine monohydrate, the most widely researched and consumed form of the supplement. There are no natural or artificial flavors, sweeteners, colors, or anti-caking agents.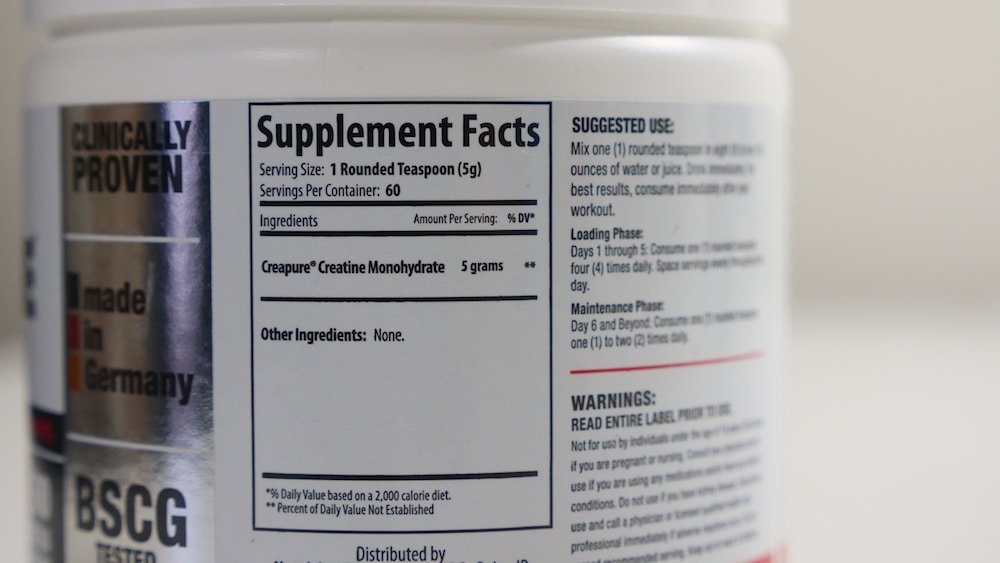 Athletic Xtreme German Creatine Benefits & Effectiveness
Creatine monohydrate is one of the most popular athletic supplements on the market and has a strong link with muscle power, endurance, and hypertrophy, in addition to some potential neurological benefits.
Check out our rundown of the market's best creatines here!
German Creatine uses creatine from Creapure®, a German company that has a solid reputation for purity and quality. Creapure tests their product for banned substances and impurities at the German Olympic Training Center in Berlin.
It's also tested with HPLC, which stands for High Pressure Liquid Chromatography; this processes the creatine to the smallest possible molecules and may help to further eliminate impurities.
In addition to that, it's processed in the United States at a Good Manufacturing Practices-certified facility. That adds another layer of quality control; GMP facilities are managed according to regulations enforced by the United States Food and Drug Administration that help to ensure a product's purity.
Finally, German Creatine is tested by BSCG, a third party tester for banned substances, byproducts, and impurities. For athletes concerned about banned substances, it would be hard to implement more quality controls than Athletic Xtreme has for this product.
The main downsides one might see with this product is that it isn't micronized. Micronized creatine is fluffier in texture and disperses more easily in fluid, so German Creatine is more likely to pile at the bottom of your shaker if it's left to settle.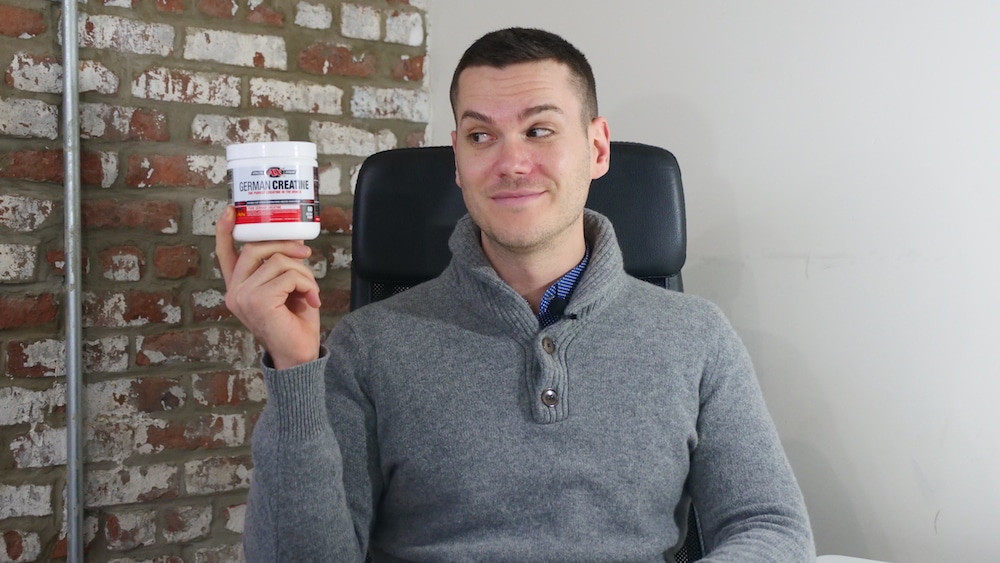 Athletic Xtreme German Creatine Price
You can pick up 60 servings (300 grams) for $16, which comes to 26 cents per serving or 5.2 cents per gram of creatine. That's a little pricier than some competitors; it's not hard to find creatine monohydrate for 3 or 4 cents per gram. That said, the quality control might make the price worth it for you.
The Takeaway
German Creatine is a little pricier than usual and there aren't any extra ingredients, like carbs or branched chain amino acids, like some people prefer in their creatines. But there are very few creatines on the market that reach the level of purity demanded by Athletic Xtreme so if that's an important quality, you'll be glad to pay the extra cent per gram.