Attitude Nation is a company founded by Jon and Jessica North in 2011. Both Jon and Jessica are Olympic weightlifters, and Jon was the 2011 USA Weightlifting National Champion in the 94kg weight class. If there's one thing many lifting fans note about North, it's the personality he brings to the sport of weightlifting. The company Attitude Nation was built around his lifting mantra and love for the sport.
Attitude Nation makes and sells several styles of lifting strap, and today I'm reviewing their pink lasso version.
[Interested to see what I thought about Attitude Nation's other weightlifting straps? Check out my review of their single-loop straps here!] 
Lasso lifting straps are the most common form of strap and provide decent bar security, along with versatility. Every one of the company's straps are hand-stitched by Jessica herself.
To test their versatility, I put them through multiple tests including a power clean, barbell row, and deadlift.
[Curious about the best lifting straps for you? Check out our full rundown of the top straps on the market here!]
Feel
The feeling of these straps was different than your typical cotton lasso strap. Attitude Nation straps are made from 100% nylon, which gives them a light feeling around the wrist. Unlike cotton straps that can take a few lifts to break in, these straps felt good from the first lift. The straps themselves bent really well, which provided a smooth feeling around the wrist.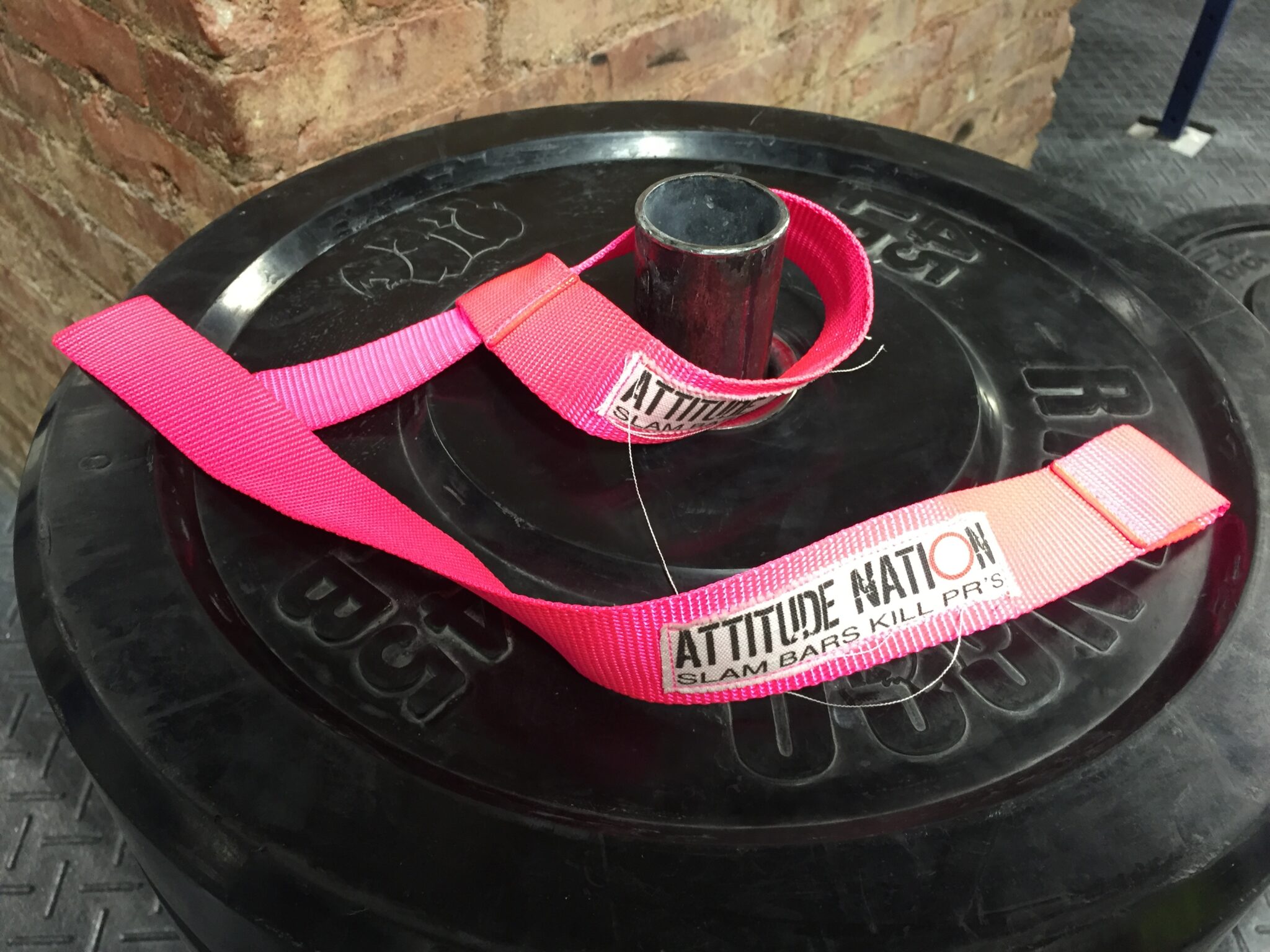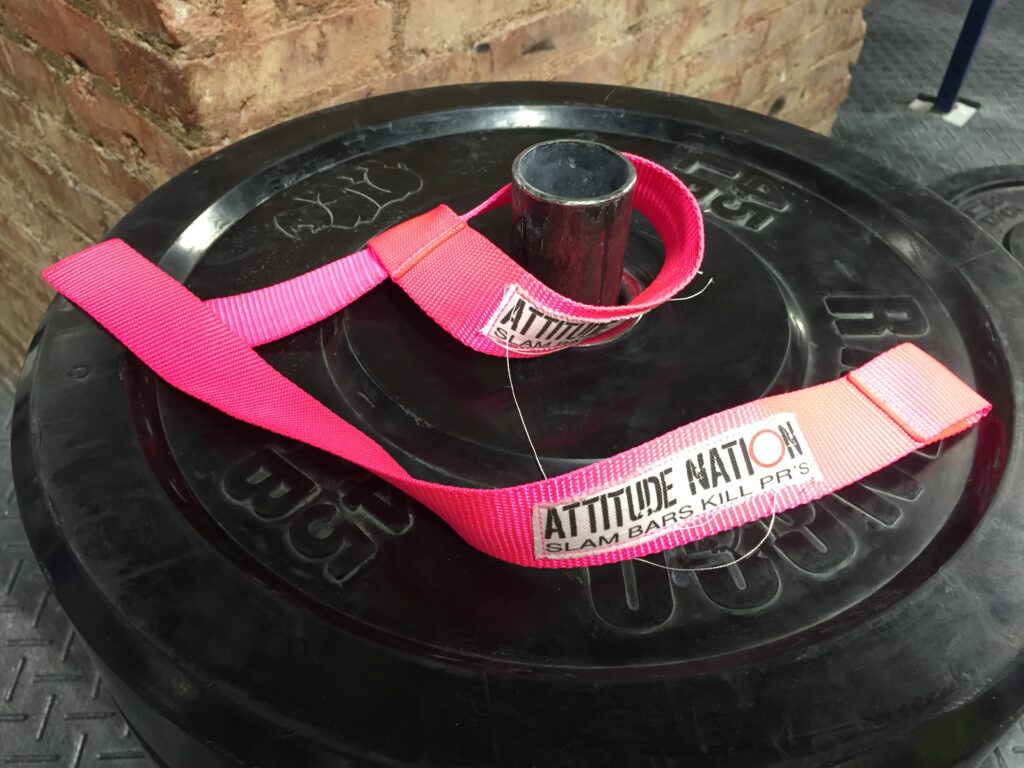 While the straps felt great and bent well, I did experience a little chafing around the wrist. Nylon is known for causing a little burn when there's enough force applied to it. Another issue I found with this strap was its ability to absorb sweat, as I got more sweaty they moved around on my wrist and didn't absorb sweat well. I had to continually wipe my wrists before resetting on my last two sets of deadlifts.
Durability
Since this strap is made of 100% nylon it held up well with heavy weight. Some cotton and leather straps can get stretched when there's progressive weight on them, but the nylon of this strap barely stretched, which was a comforting feeling. The end of the strap is merrowed to reduce chance of fraying or coming undone prematurely due to wear and tear.
One issue some people may experience is the durability of the logo. Every logo is hand stitched and sewn on, which adds a personal touch, but also creates the issue with premature ripping and tearing.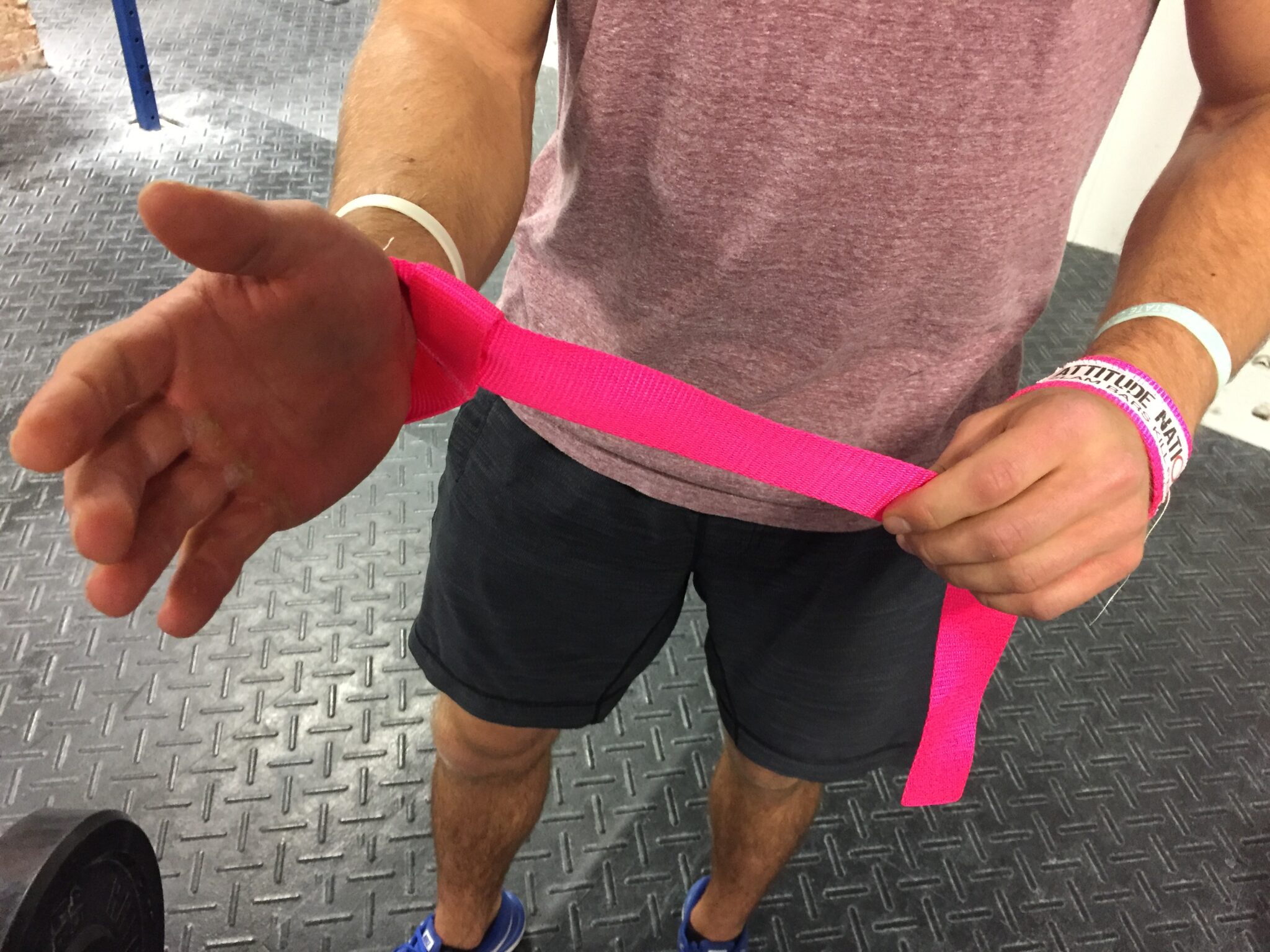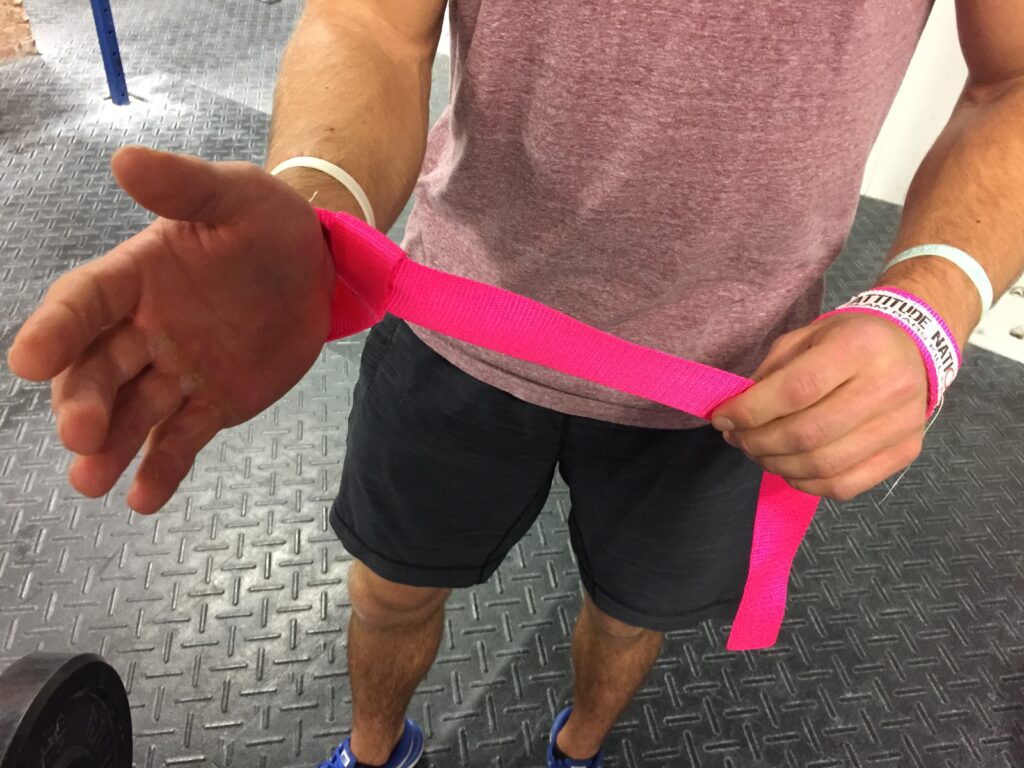 Material
Like stated above, the material is 100% nylon, which provided the feeling of a strong strap. This material is often used in cars and outdoor equipment when a material's strength matters on equipment performance. This nylon felt great when I pulled it tight on my wrists and even when I held weight with a loose grip. One thing I didn't like was the stitching that surrounded the loop, it appears to be single stitched. I personally like straps that have visible double stitching, as this adds an extra feeling of security.
Size
The Pink Attitude Nation Lasso strap is 1 ½ inches wide and shorter than your typical lasso strap. This particular strap is made a little smaller, as it's typically marketed to women. Personally, I thought these straps were too short for me, and I prefer a little extra strap (plus I have thick wrists). For women and lifters with smaller wrists, and those who prefer less strap, this could be a good thing.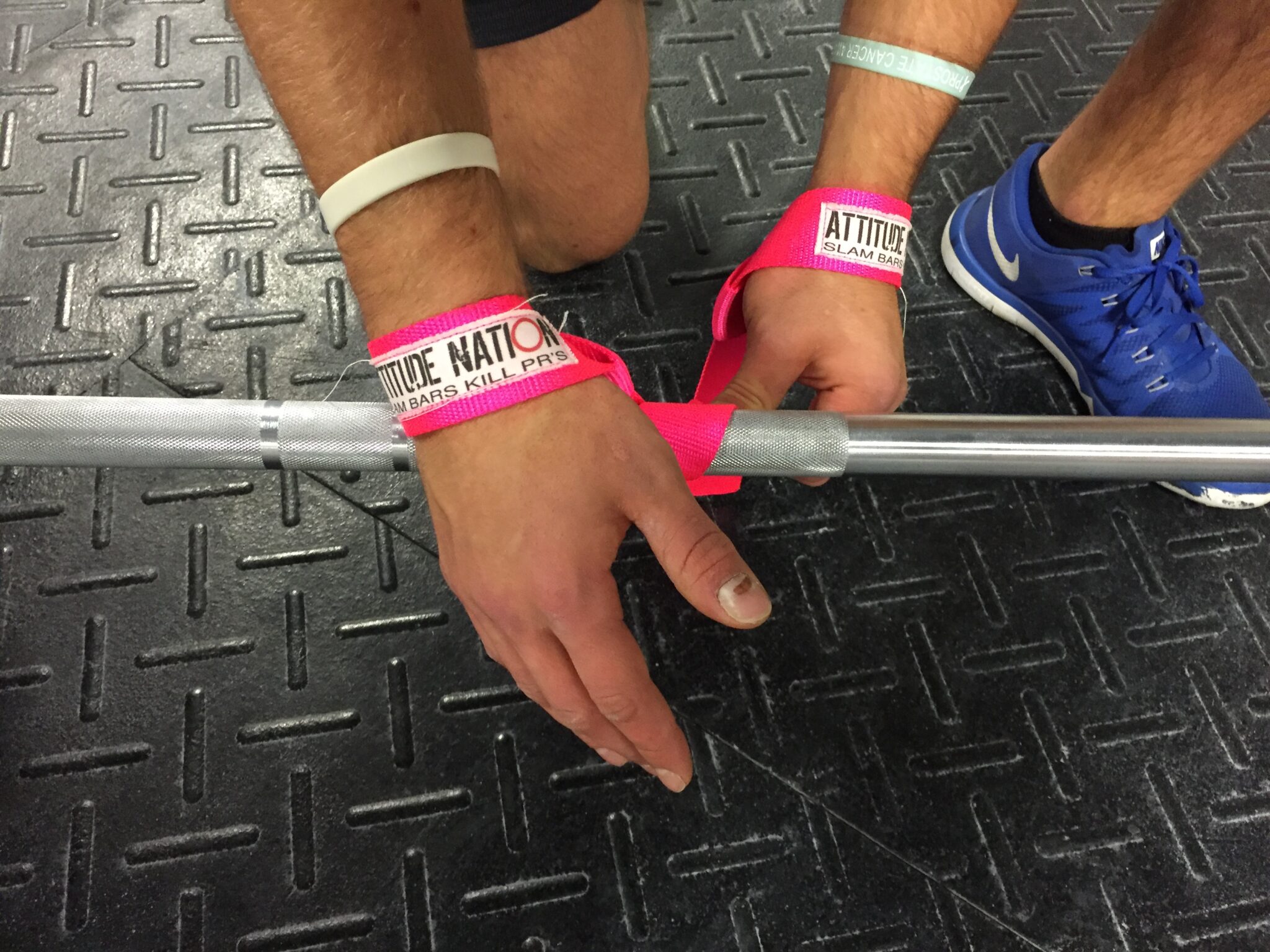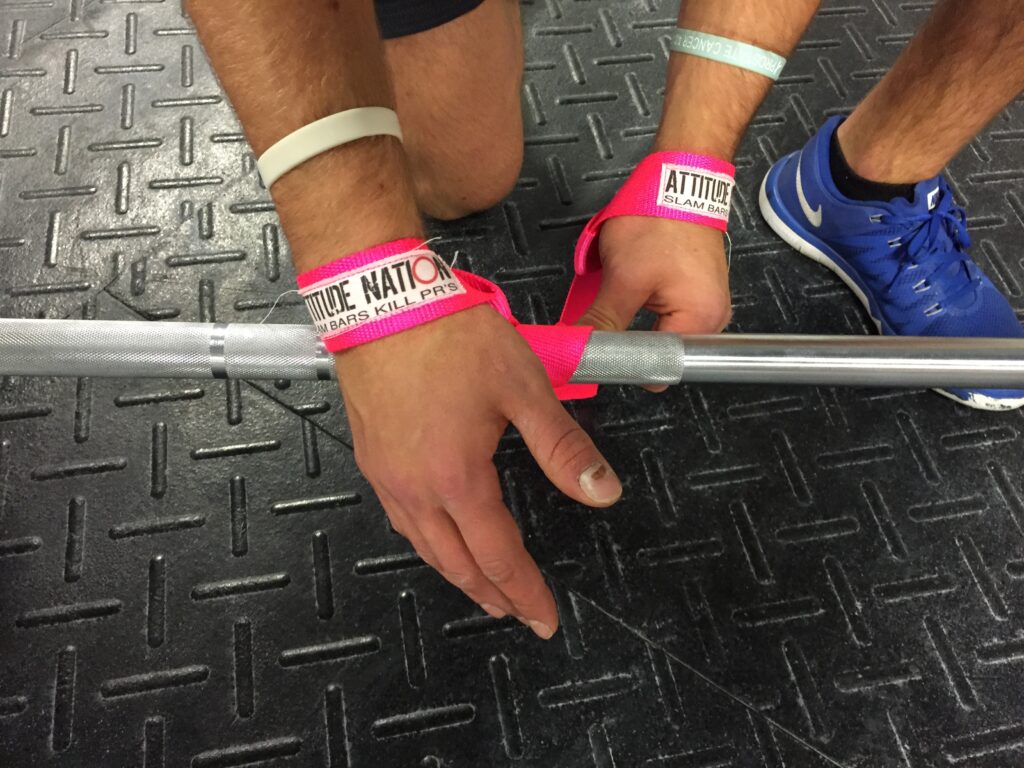 Price
The price point for these straps is around $20, which is a little on the high end for lasso styled straps. If you prefer a cotton or leather strap you may be able to find a cheaper strap on the market. On the flip side, if you're a nylon and North fan, then these straps could be a good choice for you. It's important to note that every strap is hand stitched, which makes each one a little more personal than a typical larger company's strap.
Rating 1-5 (5 being the best)
Feel: 3.7
Durability: 4.2
Material: 4
Size: 3.5
Price: 3
Final Word
The Attitude Nation Pink Lasso Lifting Strap performed well in the lifts I tried them with. Whether it was slower tempo or power based movements, they felt secure and durable. One thing I didn't like was the chafing they caused and their small size. The size could definitely be a turnoff for a lifter with bigger wrists using thicker bars.
Besides the size issue — which may actually be a plus for athletes with smaller wrists — these straps held up well to my lifting, and I liked the light, breathable nylon feeling.