Attitude Nation was founded in 2011 by Olympic Weightlifter Jon North and his wife Jessica. Their company mantra surrounds the attitude and presence North brought to the lifting stage. Can their equipment provide the same personality and love North carried with him during his lifting career? We put their single loop weightlifting straps to the test. Read below to see how they held up.
An interesting fact about their straps: every single one is hand stitched by Jessica herself. This adds a cool personal touch to the strap – in most cases, such as ours – you can actually see some imperfections in the stitching of the logo. 
[Interested to see what I thought about Attitude Nation's other weightlifting straps? Check out my review of their lasso straps here!] 
Single loop straps are often used for the snatch, as they're a quick release strap. While I did test them for the snatch, I also used them for a barbell row, deadlift, and power clean.
Feel
The feeling of these straps was newer for me; when I strap up for overload focused lifts, I typically use lasso styled straps. These straps are 100% Nylon, which provided a smooth, light feeling on the wrist. They didn't feel stiff and bent really well from the first use. These straps didn't feel confining like some lasso or figure 8 straps can. Even though these straps didn't fully wrap around the wrist, the Nylon still caused a little chafing on the top of the wrist when I performed heavy deadlifts.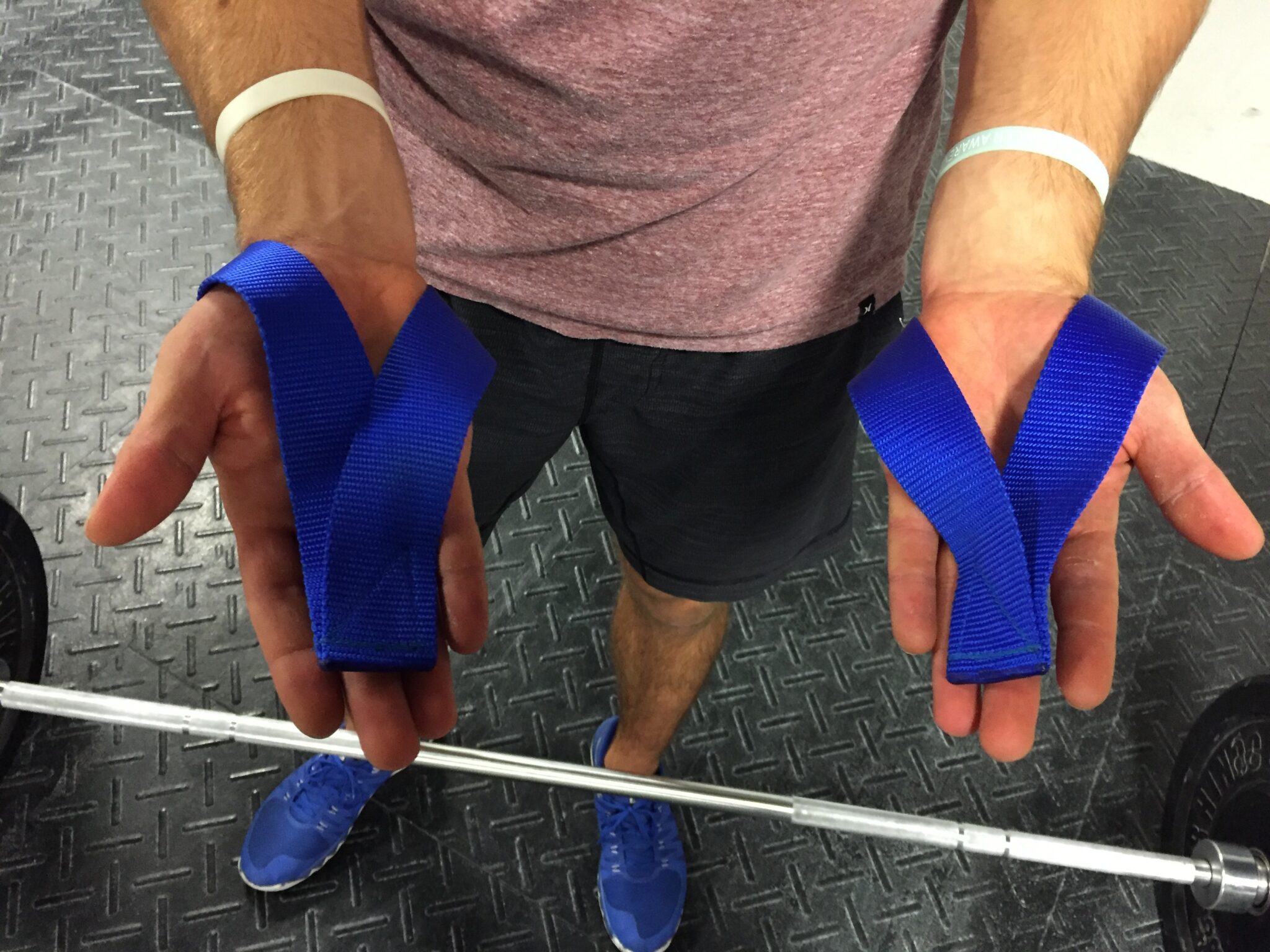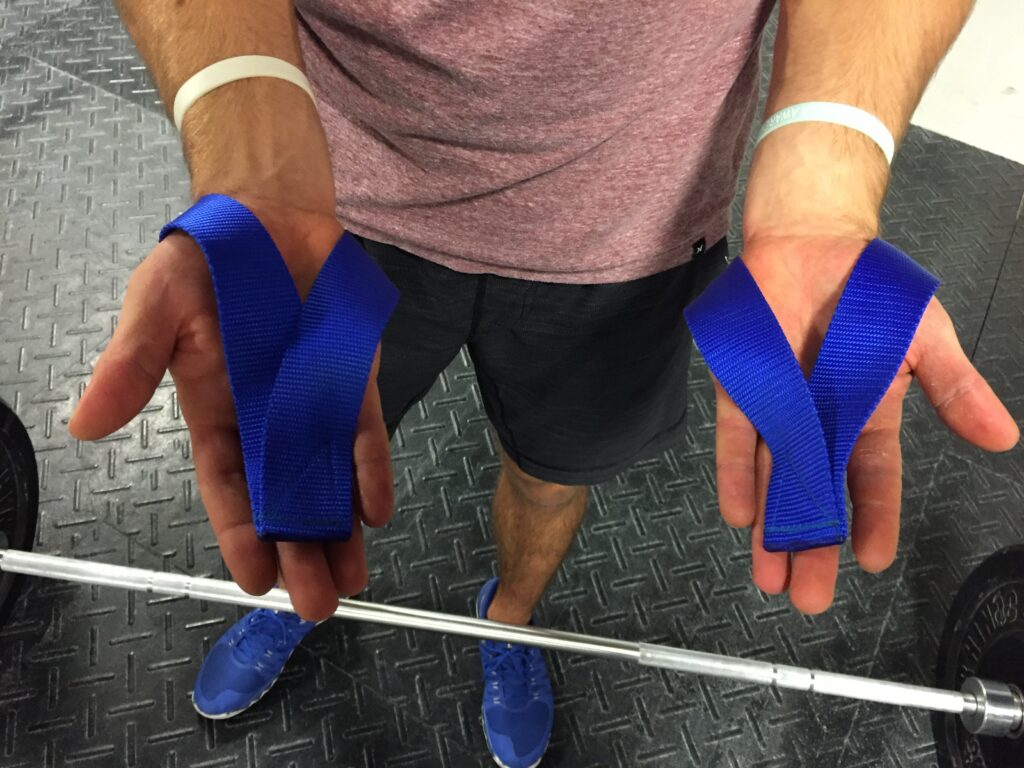 It's also worth noting that single loops are the least secure of all the strap styles. So while these straps felt light and flexible, they didn't provide the same amount of security during heavy barbell rows as I'd prefer. This lack of security could also be a negative thing for someone who lacks a solid grip to begin with and can't pull the strap tight enough.
[Curious about the best lifting straps for you? Check out our full rundown of the top straps on the market here!]
Durability
Since these straps are made out of 100% Nylon, they'll be less prone to fraying and having early signs of wear and tear. I lifted four times with these single loop straps, and they didn't show any early signs of wear and tear when it came to their actual structure. One aspect that did show early signs of deterioration was the Attitude Nation logo that's sewn on. Since these are hand sewn, the logo portion seemed prone to ripping prematurely, especially when they're consistently stretched and come into contact with knurling.
Material
As mentioned above, these straps are made of 100% Nylon, which gives them a different feeling than your typical cotton strap. Nylon is designed to be strong, this is why cars use this style material for seat belts. This specific Nylon was breathable; it bent and moved really well around my wrist and the bar. When I bent them, there was so sign of initial stiffness like new cotton can have, and they snapped back to their original structure really well.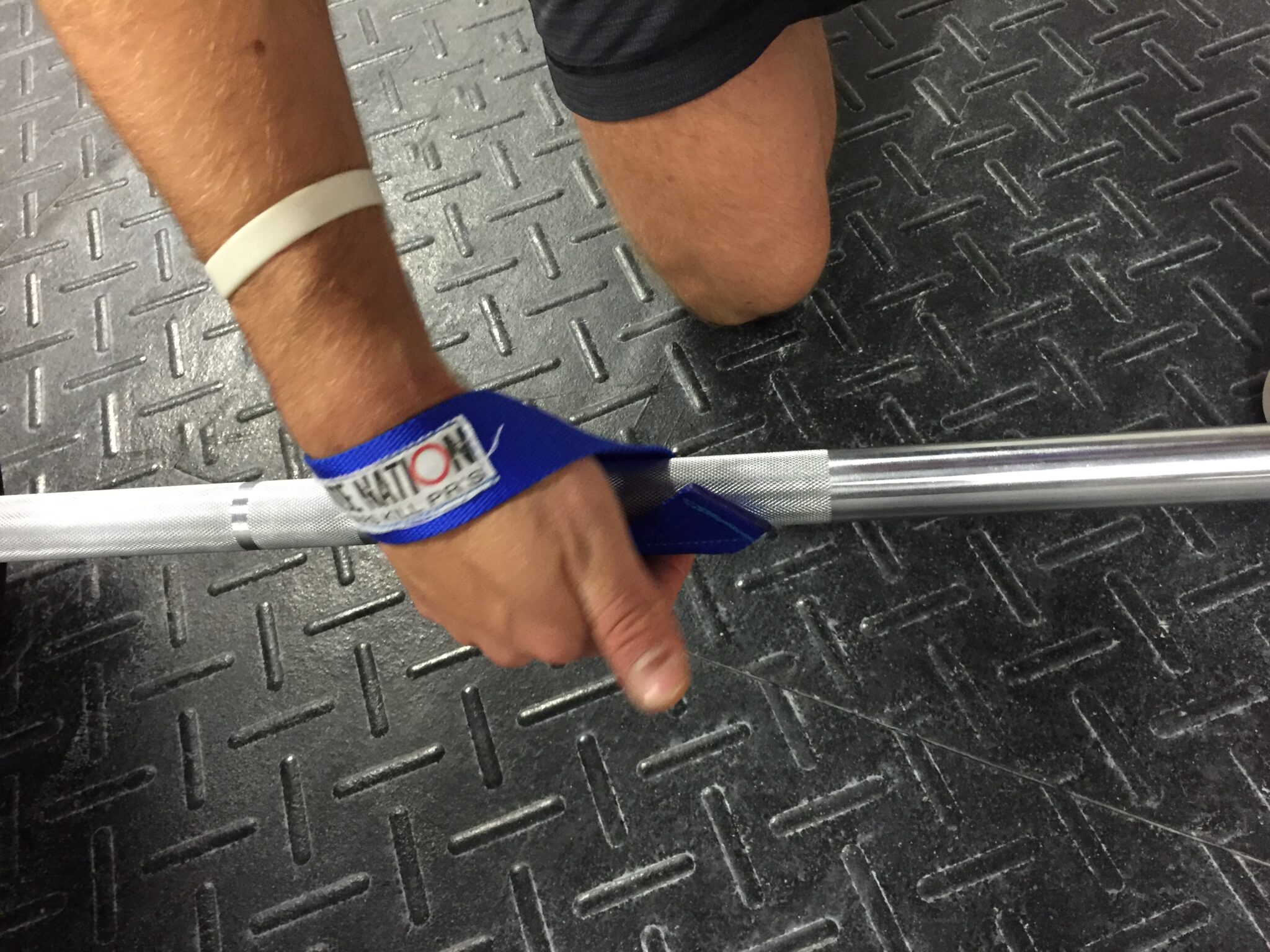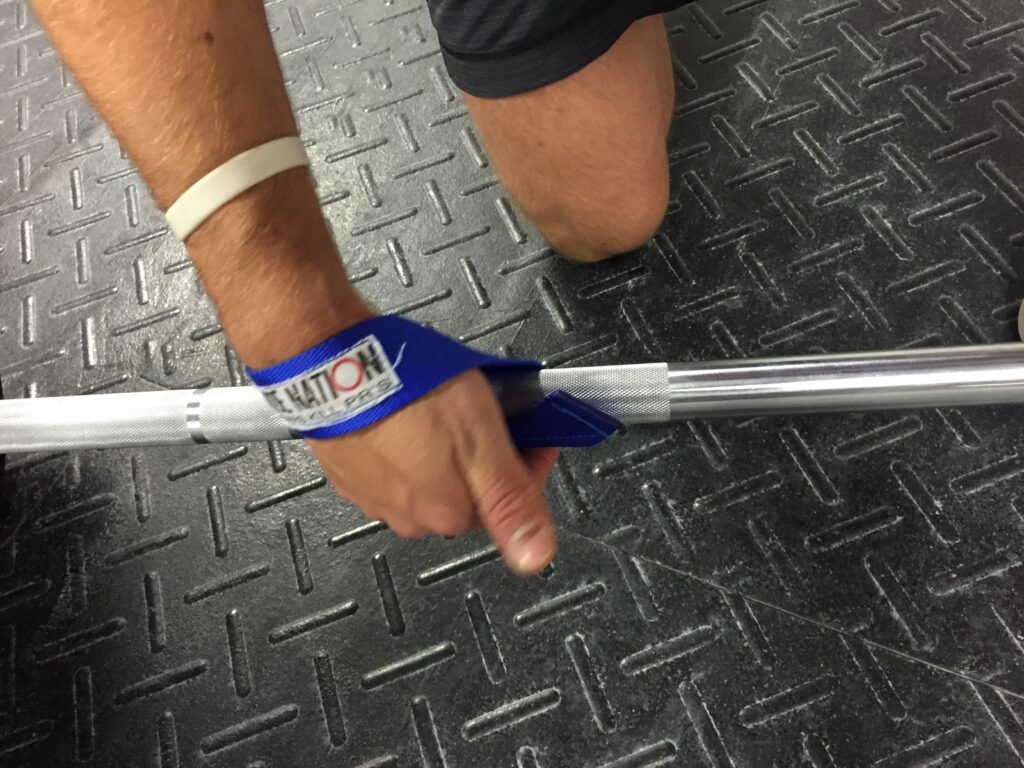 While Nylon is strong and meant to last, it can burn the wrists when there's an ample amount of force applied. I noticed during slower tempo rows, the material was harsh on the skin, specifically the tops of my wrists. Since these are quick release styled straps, they're not commonly used for slow tempo movement. So if your goal is predominantly slow tempo strength movements, then these straps may not be for you.
Size
These straps are made in a one-size fits all fashion. They are 1 inch wide and 9 ½ inches in length. I have moderately wide hands, so I personally didn't experience the strap sliding off my wrist.
I did notice that these straps had issues with sitting in the same spot on the wrist, this bothered me because every lift I had to readjust them. Also, lifters with less wide hands may experience difficulties in keeping this strap on the wrist snugly, especially if they're rushing from lift to lift in a set.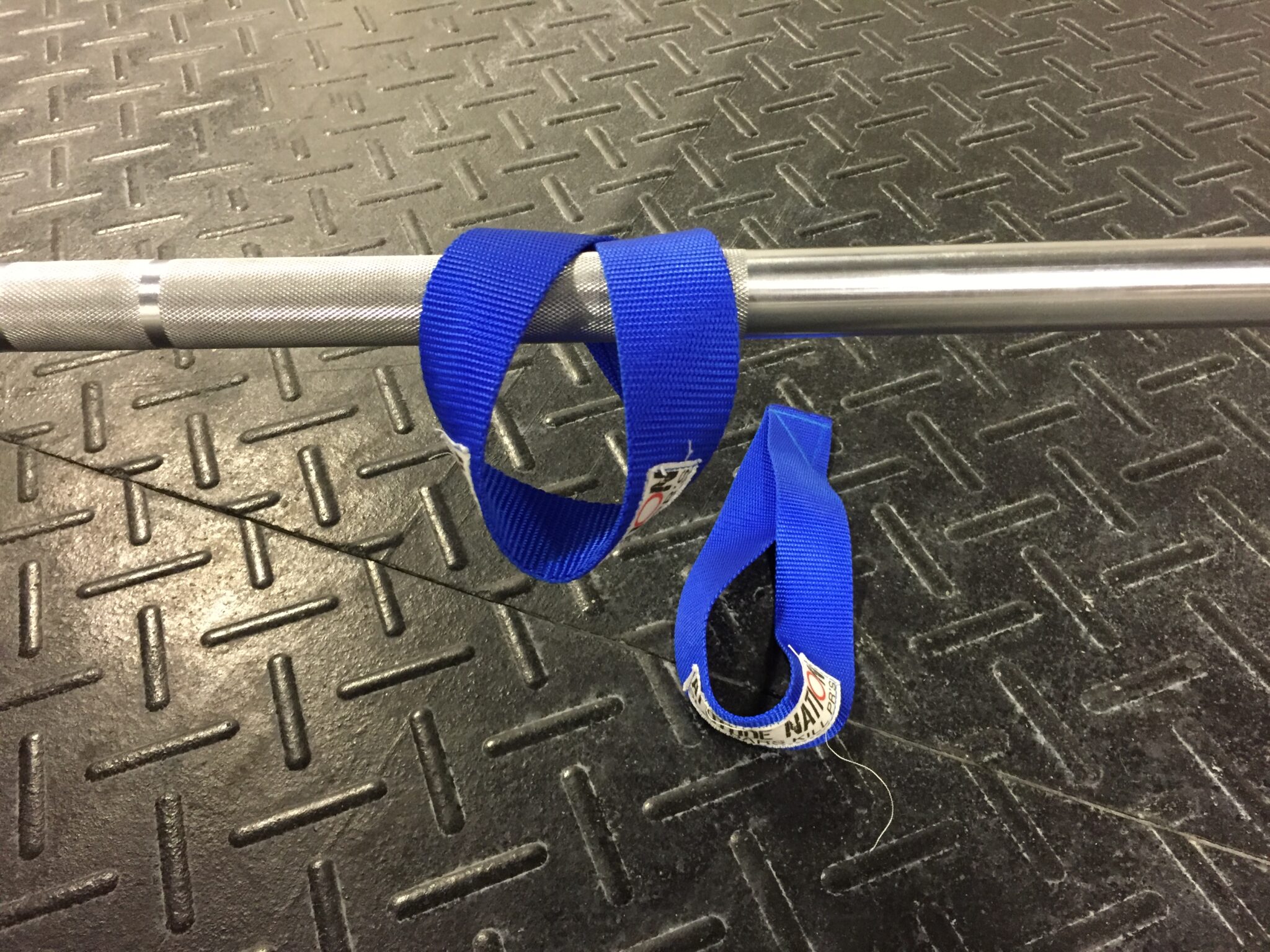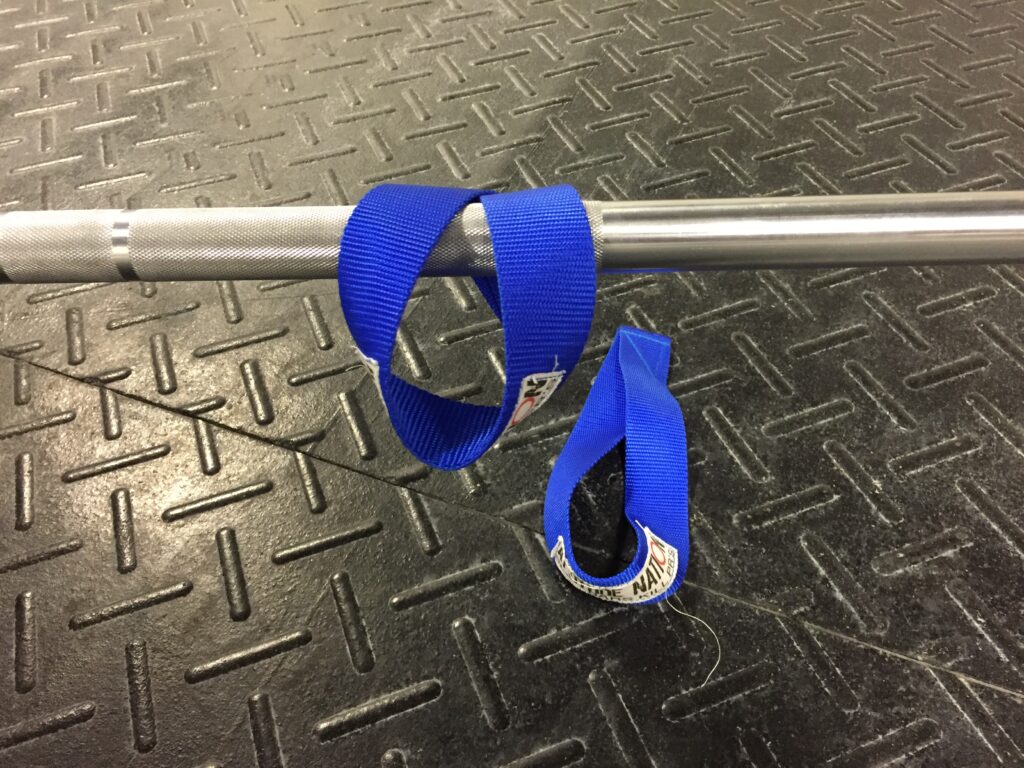 Price
The price for these straps is around $20. While these straps are Nylon and feel durable, they are higher priced than most other single loop versions you can find on the market.
Something to remember when seeing the price and shopping around is that each strap is hand stitched and personally sewn. If you're someone who resonates with North's personality and attitude, then the $20 may not seem as high.
Rating 1-5 (5 being the highest)
Feel: 3.5
Durability: 4
Material: 4
Size: 3
Price: 2.5
Final Word
The Attitude Nation Single Loop straps performed well in the tests I put them through. These straps are quick release style and were great for Olympic and power based movements when I had to dump the bar. For movements that were slower and required more focus on strength, such as rows and deadlifts, I found it hard to achieve the bar security I desired. This made it difficult for me to truly focus on the movement like I wanted to, due to a loose strapped grip.
For lifters interested in a strap to use when performing their power oriented, Olympic movements, then the Attitude Nation Lifting Strap may be a good fit for you.