The BarBend 20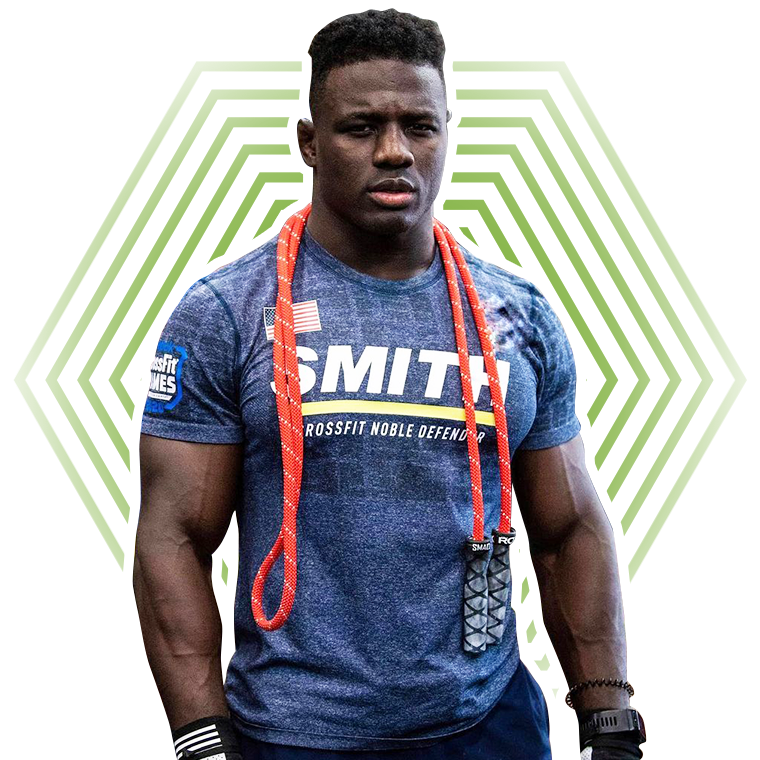 Share on facebook
Share on twitter
Share on linkedin
Share on reddit
Chandler Smith
In 2020, Chandler Smith placed fourth in the 2020 Rogue Invitational after excelling in the barbell events, including performing 50 reps of a 95-pound power snatch unbroken. Then, in Stage One of the 2020 CrossFit Games, he narrowly missed making the Finals by finishing in sixth place, two points behind Jeffrey Adler (the top five advanced to the Finals).
However, Smith was not absent from the Games entirely. He was selected to be part of the 2020 CrossFit Games Demo Team alongside Saxon Panchik and Danielle Brandon. The Demo Team tested each event in the Finals before they took place, so Games Director Dave Castro could sense how taxing each event was.
However, five months before the CrossFit Games Finals took place, Smith wasn't sure if he'd be involved at all. Following CrossFit's Founder and former CEO Greg Glassman's Twitter controversy, Chandler took a stand by renouncing his involvement in the 2020 Games unless serious changes were made to CrossFit's leadership.
In 2020, Smith made an impact on CrossFit in more ways than one. Heading into 2021 — and with a sixth-place Games finish under his belt — all eyes are (or should be) on Smith.