We receive free products and receive commissions through our links. See
disclosures page
.
BPI Sports is a sports nutrition company based out of Hollywood, Florida, and they're pretty well-known for their inexpensive protein powder and protein bars. But their product line is enormous: they sell five kinds of pre-workouts, seven kinds of amino acids, and three kinds of creatine.
I've tried their Best Creatine, which has five kinds of creatine, but this is their micronized creatine. Let's take a closer look.
Shop BPI Sports HERE.
BPI Micronized Creatine Ingredients
There's just one ingredient in this product: creatine monohydrate. There are no bells and whistles, no extra carbs or branched chain amino acids or anything else.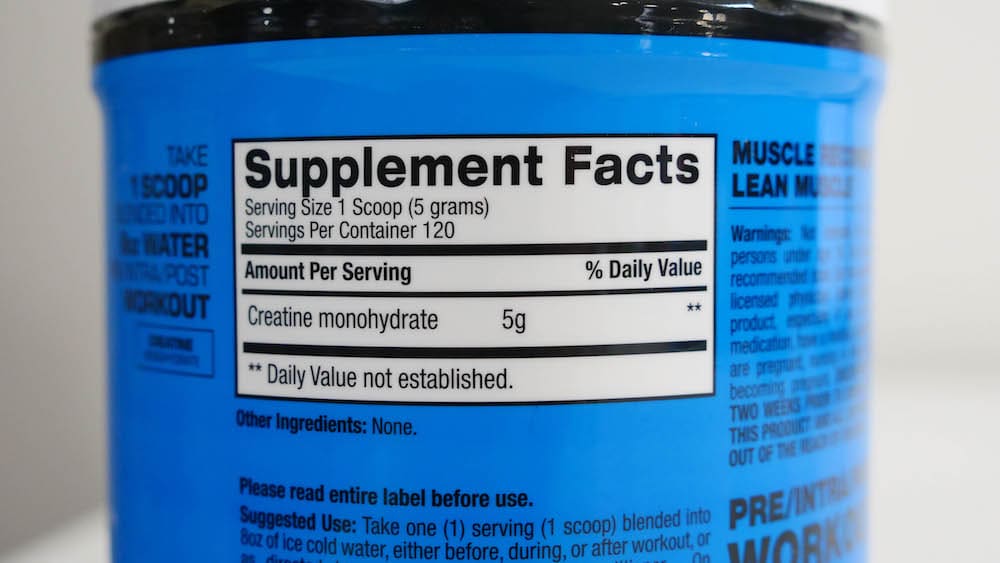 BPI Micronized Creatine Benefits & Effectiveness
This product is good old fashioned creatine monohydrate, a nitrogeonous acid that naturally occurs in meat and is very strongly linked to power output, muscle size, and possibly brain health. Some people like some extra carbs in their creatine, since that may help drive it toward the muscles more quickly. Some like BCAAs or HMB, but this is just straight creatine.
Creatine monohydrate is the most widely studied form of the compound, and while there are a few competitors out there that use different forms, monohydrate has the most research backing its effectiveness. One bonus with this product is that it's micronized, which means it disperses easily in fluid and is less likely to settle at the bottom of your shaker.
Something that might be worth pointing out is that this product isn't third party tested for banned substances by a group like Informed Choice or BSCG, so if you only consume supplements that have been third party tested, this product may not reach the standards to which you're accustomed. Likewise, there are no 100% guarantees that BPI Micronized Creatine is free from gluten or other allergens, which could be an issue for some users.
Looking for the right brand? See our top creatine brand picks.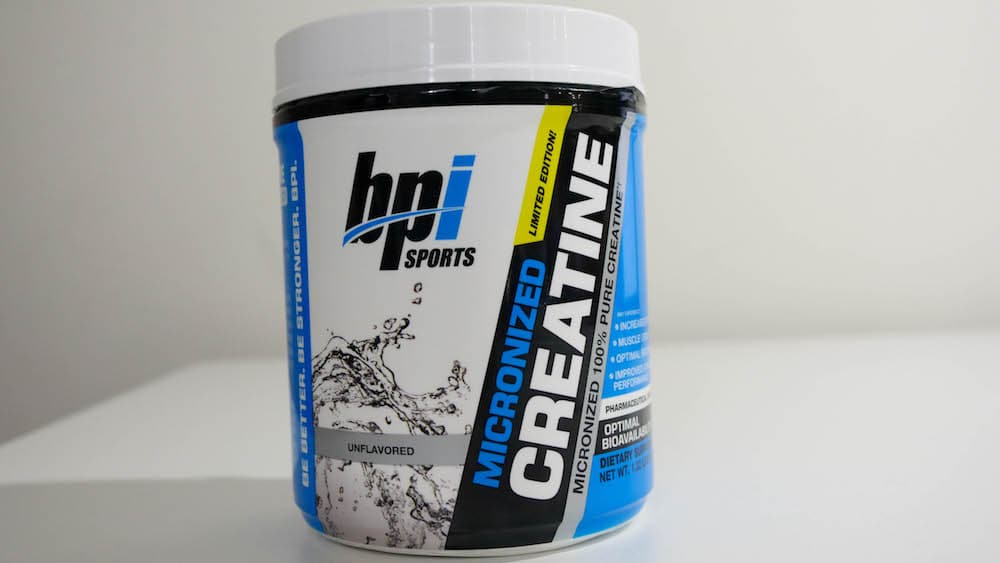 BPI Micronized Creatine Price
The price fluctuates, but we picked up 600 grams for $13.85. That's 120 servings, so it comes out to 11.5 cents per serving or 2.3 cents per gram of creatine.
That's one of the cheapest creatines I've seen. There are a few competitors that are similarly priced, I've seen one brand that's 2.8 cents per gram and another at 2.46, but you'd be hard pressed to find one that's cheaper than BPI's Micronized Creatine.
The Takeaway
This is a pretty solid product if you're not too concerned about third party testing. That's not to say it's a tainted product: creatine monohydrate is well-studied, there are no artificial ingredients, plus it's micronized for mixing. If you're a high level athlete or someone with very sensitive allergies and you're looking for a creatine that's been stringently tested for contamination by a third party or two, you might want to do a bit more research. For anyone else, there's very little to complain about.