BPI Sports is a sports nutrition company based out of Hollywood, Florida, and they're pretty well-known for their inexpensive protein powder and protein bars. But their product line is enormous: they sell five kinds of pre-workouts, seven kinds of amino acids, and three kinds of creatine.
Naturally, we wanted to try out "Best Creatine," which is one of the few supplements with five kinds of creatine. Here's what we thought of the Sno Cone flavor.
Shop BPI Sports Best Creatine HERE.
BPI Sports Best Creatine Ingredients
One scoop contains a 4-gram blend that has 3.45 grams of creatine: creatine monohydrate, anhydrous, phosphate, AKG, magnesium creatine chelate, and pH buffered creatine alkaline. This is a proprietary blend, so we don't know how much of each blend is contained in a scoop.
The "Best Creatine™ Blend" also has 500 milligrams of betaine anhydrous and 50 milligrams of Himalayan pink salt.
Besides a little potassium, the other ingredients are natural and artificial flavors and anti-caking agents. Note that it contains sucralose and acesulfame potassium, two artificial sweeteners that some people like to steer clear of.
Check out our favorite creatines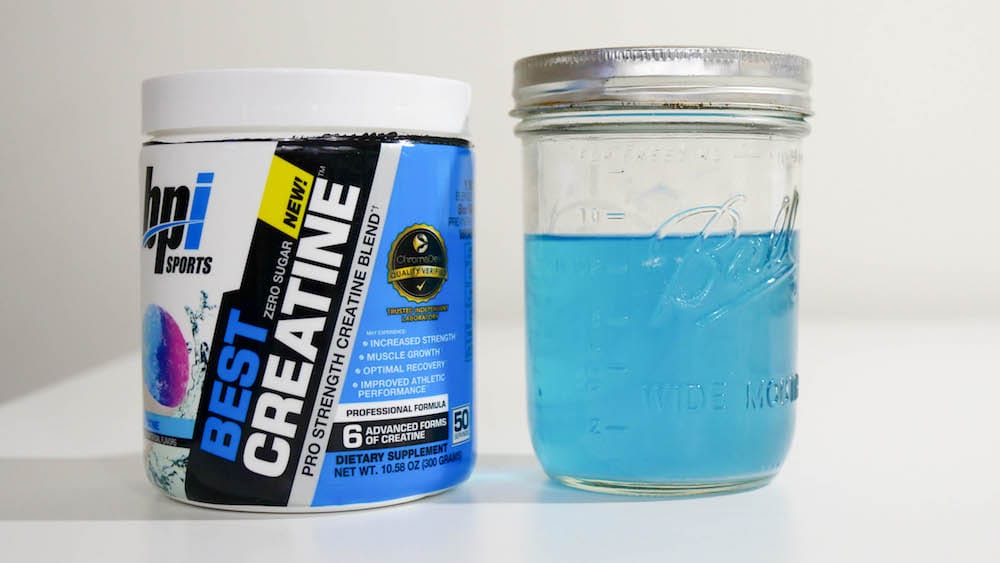 BPI Sports Best Creatine Benefits and Effectiveness
Why the different kinds of creatine? Monohydrate is easily the most widely used and studied form of creatine, while anhydrous contains less water so it provides marginally more creatine per gram. Phosphate is what creatine turns into after you consume it so maybe it saves a step in digestion, AKG has more antioxidant properties and may do a better job of delaying fatigue, and studies suggest that pH buffered creatine has practically no difference compared to the regular stuff.
Magnesium creatine chelate, or MagnaPower®, is the most interesting variety. It's a kind of creatine that's bound to chelated magnesium, a mineral in which most Americans are deficient. Regular creatine bonds to water and by using a kind that bonds to magnesium it gives it a different transporter to get the creatine to the muscle. Magnesium is also an alkali compound, so it may counteract your stomach acid and keep creatine from degrading into creatinine. All of this, theoretically, makes for a creatine that absorbs better. Studies are mixed; some do show better power gains, some show no difference at all.
One thing to note is that these other kinds of creatine are arguably less studied than your standard creatine monohydrate.
As for the other ingredients the sodium and potassium are electrolytes and may help with hydration — one scoop has more potassium than a serving of Gatorade, but less sodium — and betaine anhydrous is a relatively common supplement for power. But the betaine dose is very low here. There's 500mg, but you generally see at least 2.5 grams for an acute effect on a workout.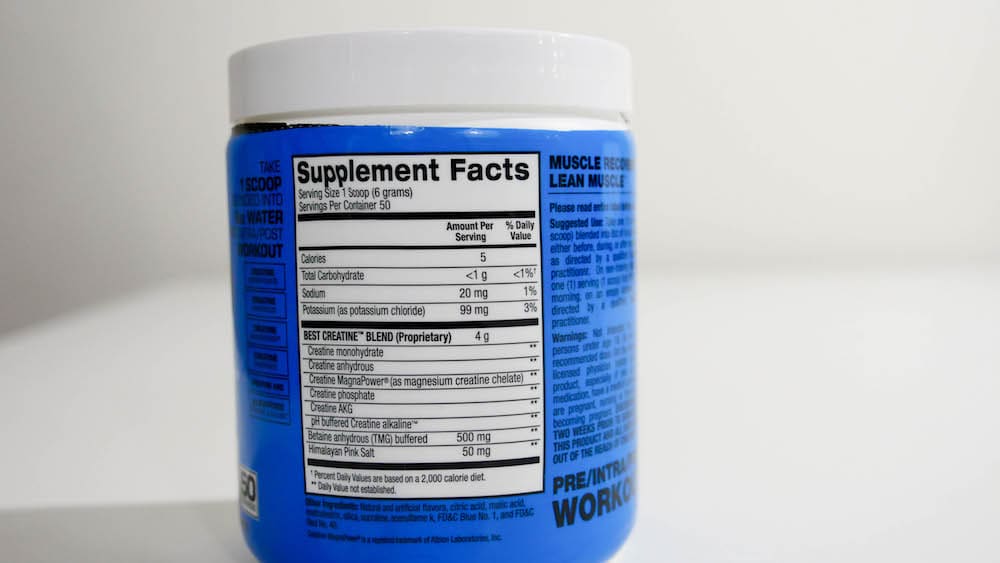 BPI Sports Best Creatine Price
You can pick up 100 servings for $24, so that's 24 cents per serving or 6.86 cents per gram of creatine. That's not the cheapest I've seen, but not the most expensive either. The obvious difference here is that it has a wide variety of creatine types, so you may feel it's worth it.
BPI Sports Best Creatine Taste
The Sno Cone flavor was pretty great. It did indeed taste like the syrup you get on top of a snow cone, a little like a mellow, vanilla-laced blue raspberry flavor. I was surprised that I liked it, since I'm normally not such a fan of blue raspberry.
The Takeaway
It's a little tough to form a definitive opinion about Best Creatine because it offers more than your regular creatine, but it's hard to know how useful those extras are for everyone. It's possible that there's some benefit to these extra kinds of creatine, but I'm not convinced that mixing them all together was the perfect strategy.
It's also a bit lower in creatine per serving at 3.5 grams of it in a scoop. This product is tasty and innovative with a range of ingredients, including electrolytes, but it's tough to say exactly who it'd be best for.