We receive free products and receive commissions through our links. See
disclosures page
.
CavemanChefs is a Colorado based gourmet paleo meal delivery service. They offer a wide variety of meal plan options, and have specifics you can choose from within them such as: paleo, ketogenic, FODMAP, Autoimmune Protocol, and Whole 30. Additionally, CafemanChefs provides a "dinner by the pound" ordering option.
All of CavemanChefs' foods are organic and natural, which make them a great option for paleo and health focused on-the-go individuals. We tested their food in taste, appearance, nutrition, convenience, customizability, and price.
CavemanChefs Paleo Food Taste
We taste tested two different types of medium sized meals one could receive from CavemanChefs, and these included a ready-made and frozen meal. Each meal comes with recommended methods for heating up and thawing them before consuming. To keep it consistent with most on-the-go individuals, we heated both meals in the microwave, as the meal's directions recommended.
The ready-made meal consisted of basil barramundi, roasted red peppers coulis, steamed vegetables with lemon and mint. I thought the best part of the meal was the basil barramundi. Fish tends to vary in taste when it's pre-cooked, but their barramundi held a natural taste, and didn't taste overly fishy. It also broke apart well with a fork and wasn't too soft.
[Want to check out more paleo meal delivery options before making your choice? Check out our in-depth round-up!]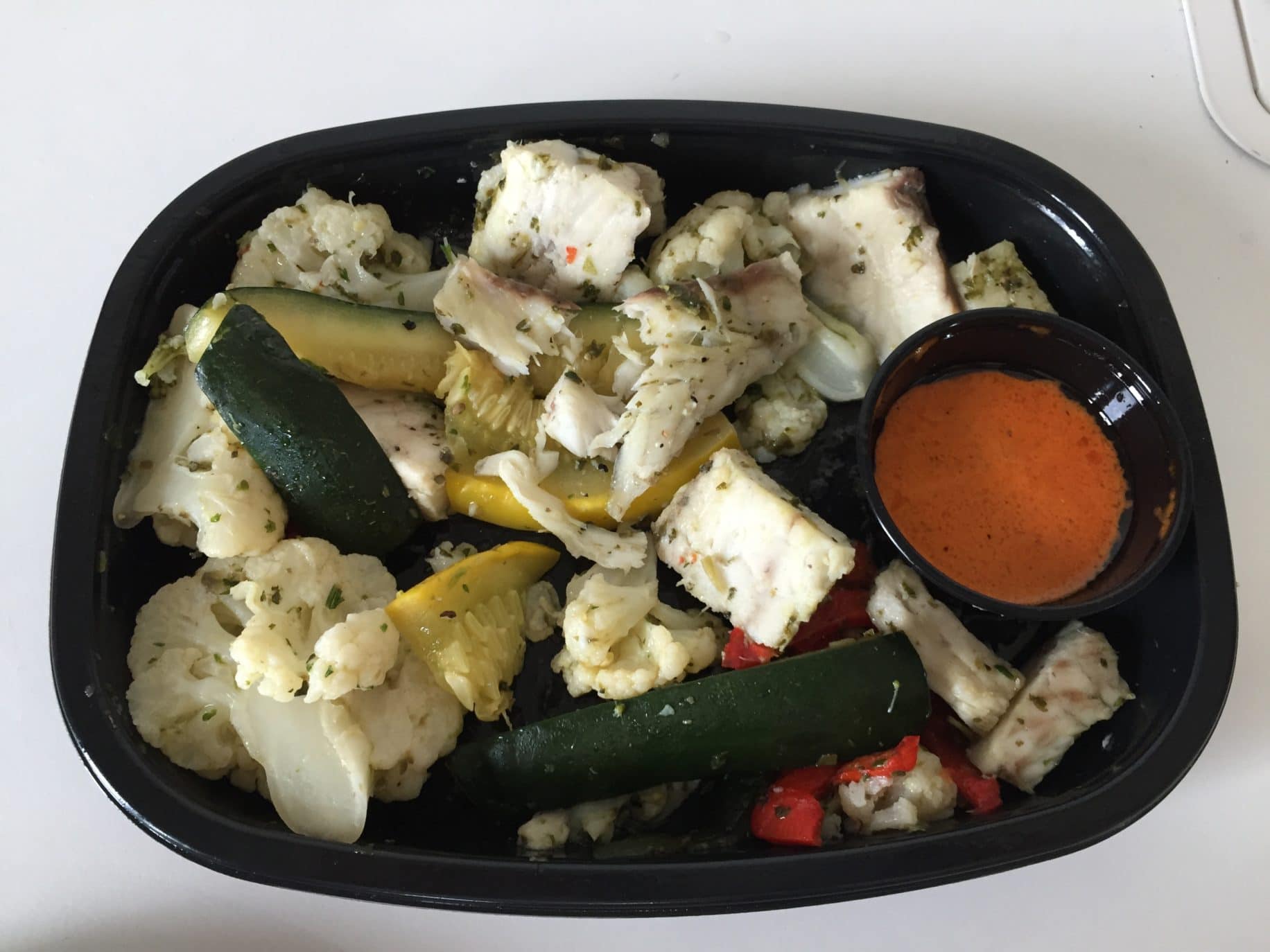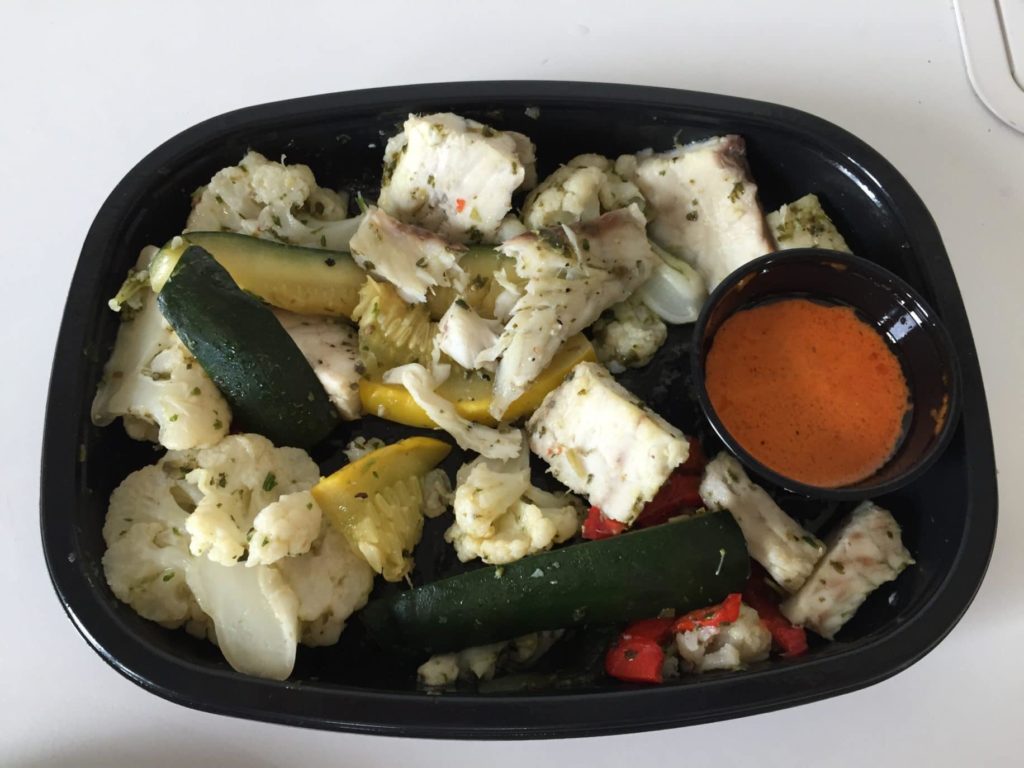 The roasted red pepper coulis and steamed vegetables were also tasty. I liked how the cauliflower and zucchini held their bite, and they didn't become too soft from the reheating. Plus, they tasted natural and didn't have any previously frozen taste. I liked the flavoring used on the vegetables, but the sauce was a little on the bland side.
The frozen meal we tried was the chicken saltimbocca, roasted tomatoes, and asparagus in a lemon sauce. We heated this meal up in the microwave from a frozen state, and followed the instructions for doing so on the package. They recommend thawing it in the refrigerator beforehand, and I definitely felt the way you thaw their frozen choices played a role in their taste.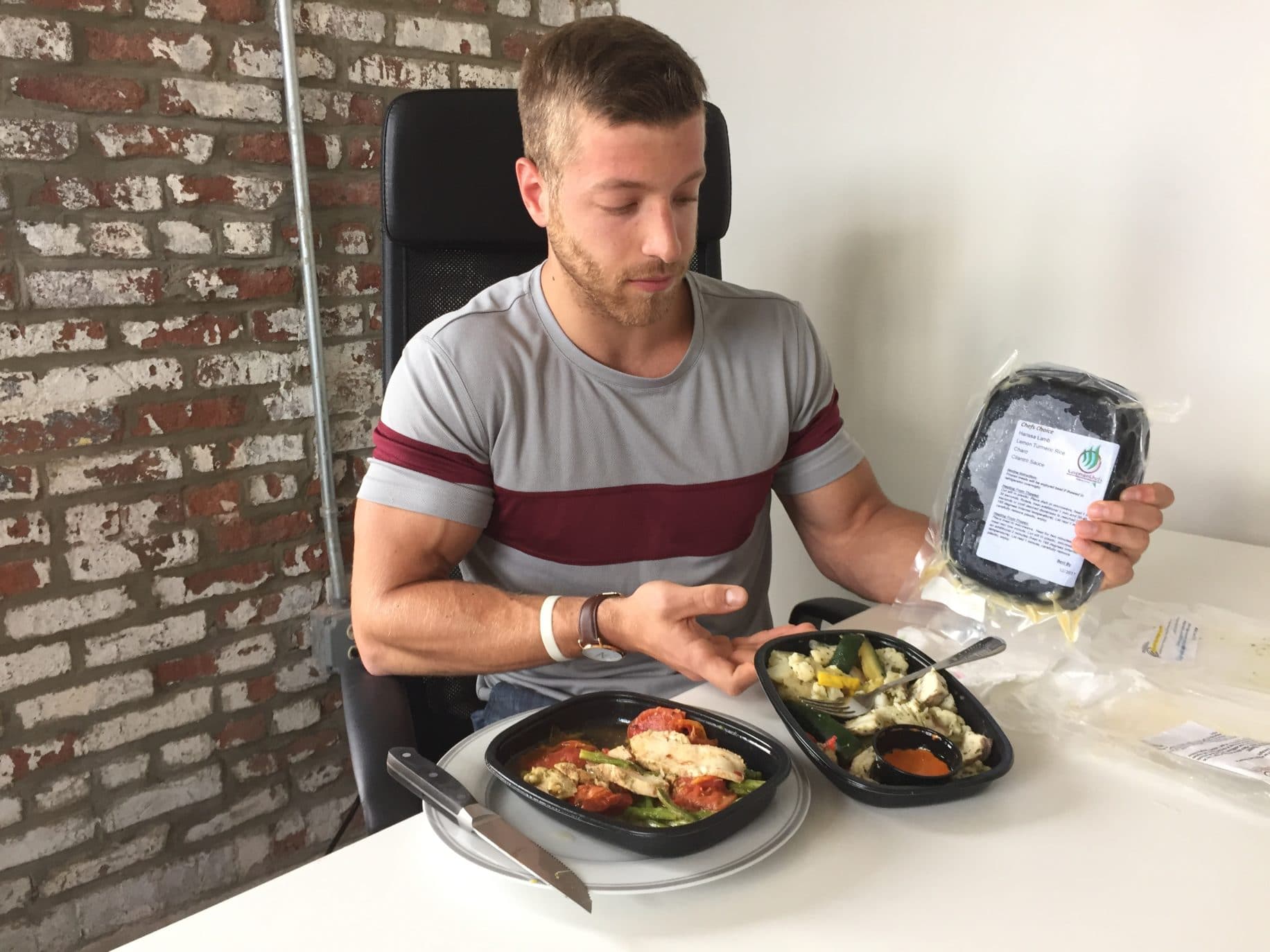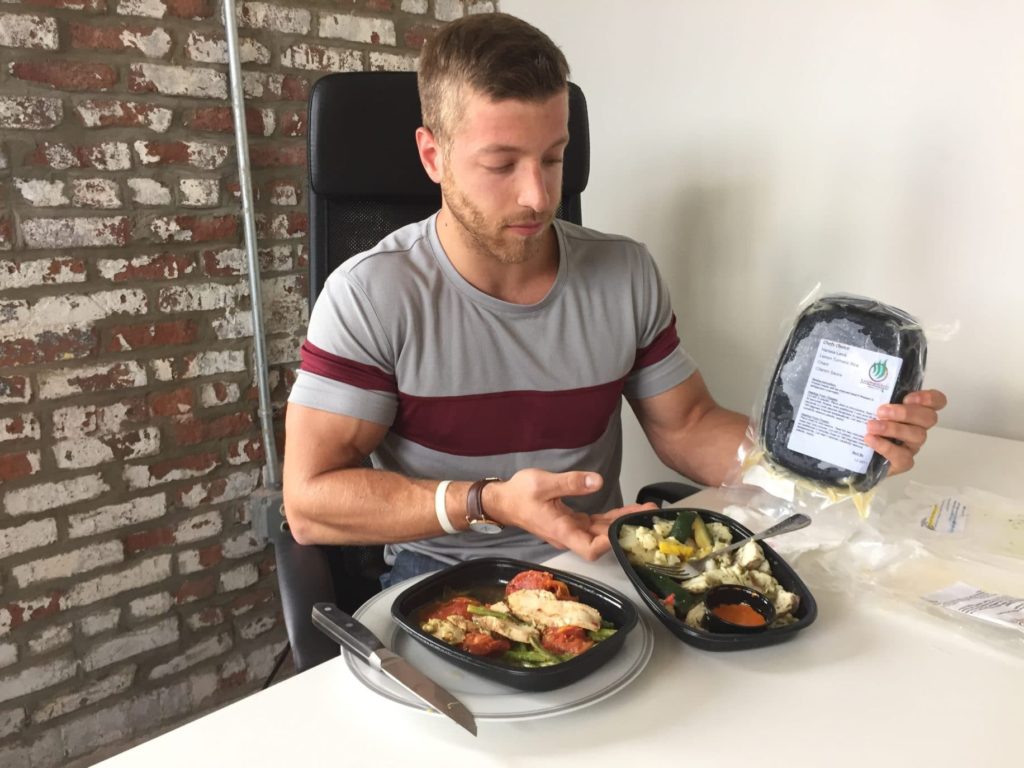 The chicken saltimbocca was a little on the dry side, but tasted good. Meals that are frozen and heated up in the microwave will often have an issue with dryness, which their chicken had. In terms of texture, even thought it was a little dry, I thought it was pretty easy to chew and swallow, so that's a positive for those who have to quickly prep this type of meal.
In respect to the roasted tomatoes and asparagus, I thought they had a similar issue with how they prepped. They were a little on the soft side, which is another issue that comes with foods that hold water and are quickly prepped from a frozen state. There was extra water in the container, but the foods themselves tasted good. If you're someone who's picky on texture, then you may want to thaw this meal in the refrigerator, and avoid microwaving it.
CavemanChefs' Appearance
The meals we received arrived in plastic containers within a vacuum sealed plastic case (like most delivery meals). The ready-made meal prepped well for being heated in a microwave, which is a plus for those who are interested in their meal's appearance. Their ingredients are all mixed in the one container, so picky eaters may be turned off by the mixing of ingredients. Yet, I thought their meal's ingredients flowed well together and tasted good in combination with each other.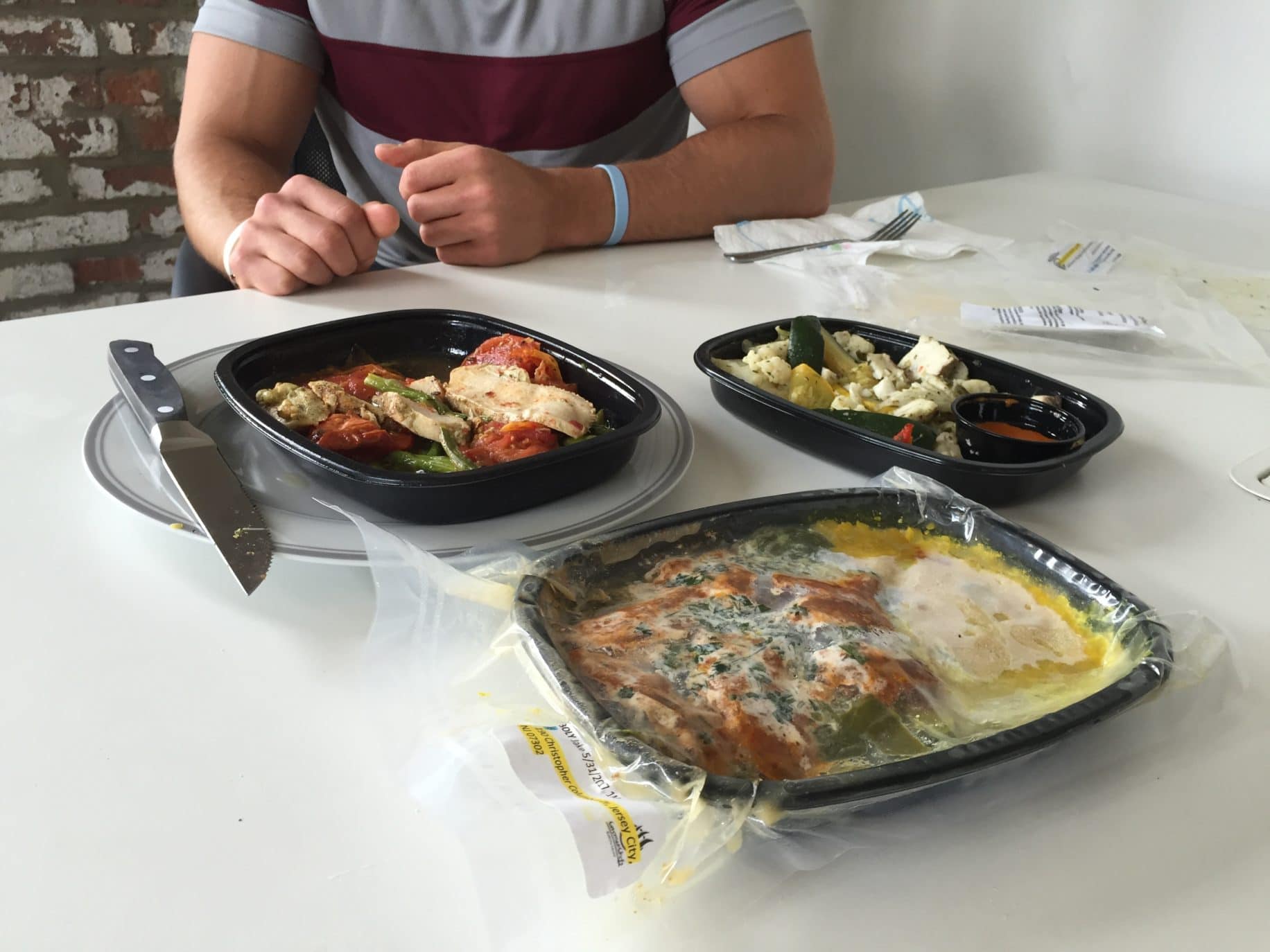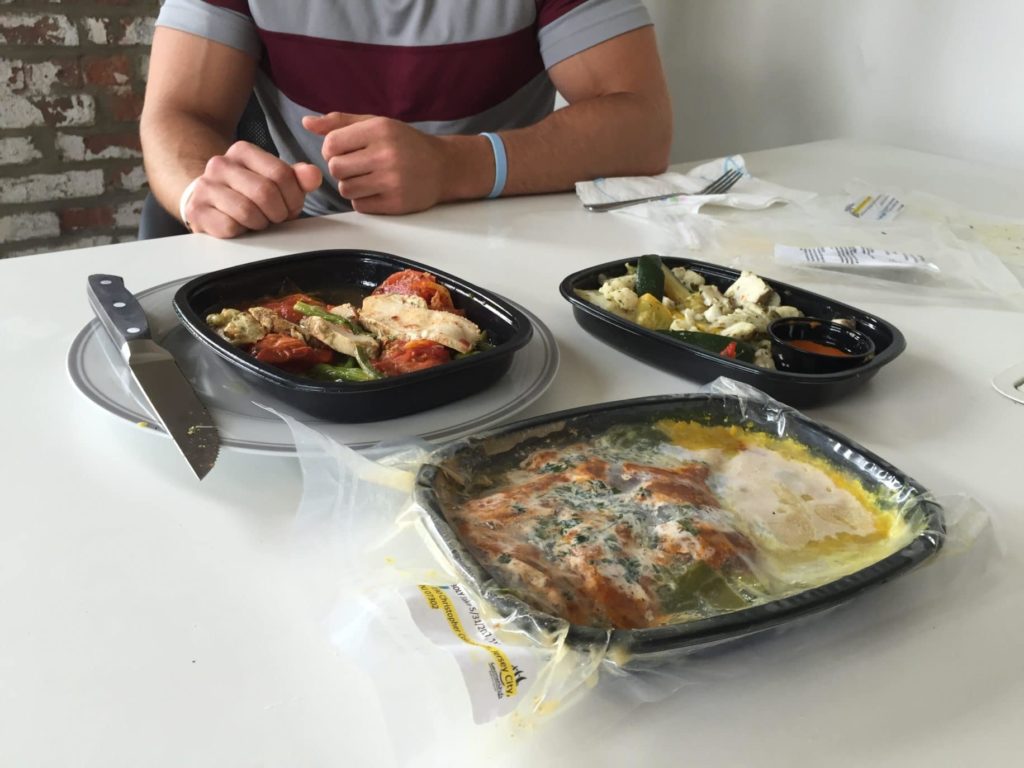 The frozen meal didn't prep nearly as well as its ready-made counterpart. There was a little extra water left over in the container, which could be a turn off for some. Keep in mind, as mentioned before, we prepped this meal quickly in the microwave, and there was much less water when we thawed one in the refrigerator overnight. I'm not a picky eater, so I didn't mind the water, but I can definitely see a picky eater having an issue with it.
CavemanChefs' Meal Nutrition
An issue I had with CavemanChefs' meals was their nutrition information. They have three different meal sizes, which include: medium, large, and extra large. Within each meal, they list their average caloric allotment, but not macronutrients. Medium meals had 550 calories, large 650 calories, and extra large 750 calories. This was great for getting an idea of how many calories you're getting in each type of meal, but they fail to list macronutrients.
A lot of strength athletes track macronutrients, so I was troubled without knowing the specifics in my meals. If you're knowledgeable in nutrition, then you can probably gather a guesstimate of how much is in each meal, but it's still difficult.
An option they offer that isn't listed on their site is calling and requesting specific macro built meals. This can be beneficial for anyone who needs a custom built meal with certain macronutrients for their goals. Yet, this option is going to require you already having previous knowledge on what macros you're seeking and require.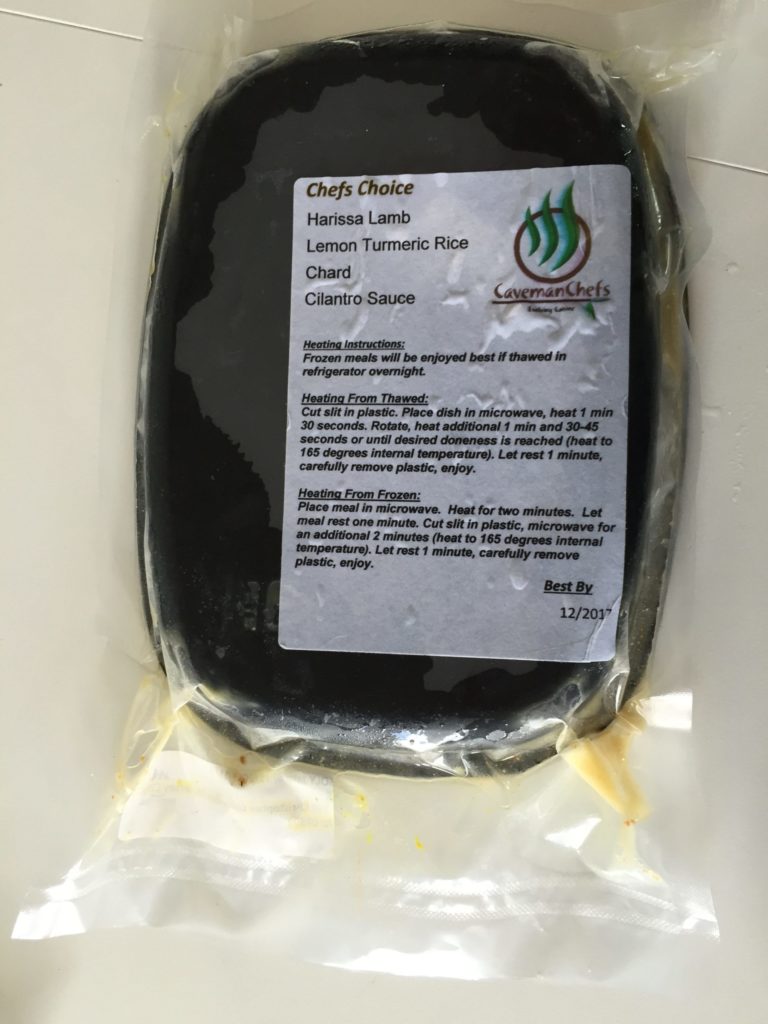 Price
In terms of price, CavemanChefs varied pretty greatly, and were on the expensive side of paleo meal delivery services. Below are a few of the average prices you can expect to spend on the size of each meal, along with the average costs of their 24, 40, and Dinner By the Pound options.
Unlike other delivery services, as you order more meals, the price doesn't drop. Their prices are standard across the board, no matter what meal plan size you order.
| | |
| --- | --- |
| Meal Size | Price Range (Average) |
| Medium | $13.75 |
| Large | $16.75 |
| Extra Large | $18.75 |
| | |
| --- | --- |
| 24-Meal Plan | Price Range (Average) |
| Medium Sized | $330.00 |
| Large Sized | $390.00 |
| Extra Large Sized | $450.00 |
| | |
| --- | --- |
| 40-Meal Plan | Price Range (Average) |
| Medium Sized | $550.00 |
| Large Sized | $650.00 |
| Extra Large Sized | $750.00 |
If you want to order dinner by the pound, then prices vary even more. This service provides you with a certain amount of food that comes with five meals a week for 4-weeks.
| | |
| --- | --- |
| Weighted Option | Price Range (Average) |
| ½ lb Protein & 1 lb Vegetables | $610.00 |
| ¾ lb Protein & 1.5 lb Vegetables | $840.00 |
| 1 lb Protein & 2 lb Vegetables | $1,120.00 |
There's also a shipping cost, tax, and cooler fee that will be added on to the above averages. Where you're located in the United States will influence your shipping cost. If you're a Colorado native, then you may be around one of CavemanChefs' affiliate gyms where you can pick up meals and save on shipping.
Convenience
It may seem a little confusing with all of CavemanChefs' meal plans, but the ordering process is pretty straight forward. Each meal plan will entail different delivering volumes. The 24-meal plan will have six meals delivered at a time on Wednesday for four consecutive weeks. Their 40-meal plan has six meals delivered on Wednesday, and four meals delivered on Monday each week for four weeks. They recommend placing your order the Wednesday before your planned first order.
Once you've selected your meal plan, you'll be presented with multiple options, so you can cater your meals towards your needs. They ship anywhere in the continental U.S., and have local pick-up options for Colorado consumers. These local options are great for knocking off the shipping cost, but don't extend outside of Colorado.
Is CavemanChefs Vegetarian?
CavemanChefs' meal plans (though it's not listed on their site) offer a vegetarian option. They recommend calling their customer service and explaining your dietary situation, so they can further assess and fulfill any possible dietary discretion you may have, such as no meat diets.
Customizability
The customization of CavemanChefs' meals were both good and bad. They have a constantly changing menu, which adds a lot of meal variability. I like this aspect, because you're getting multiple types of foods, and you'll avoid getting bored quickly. Additionally, they state that you won't see repeat meals for a 5-6 week , sometimes longer basis.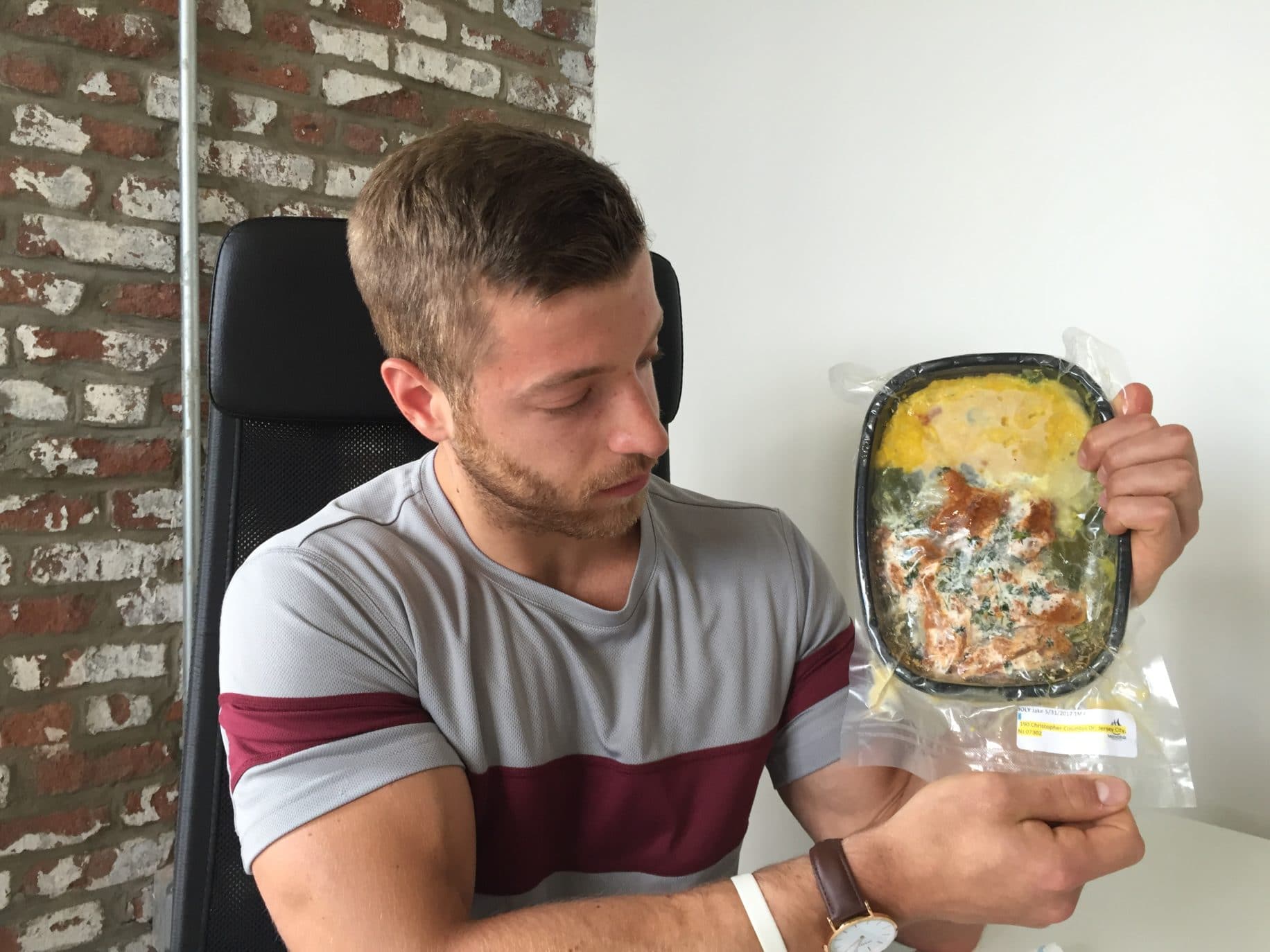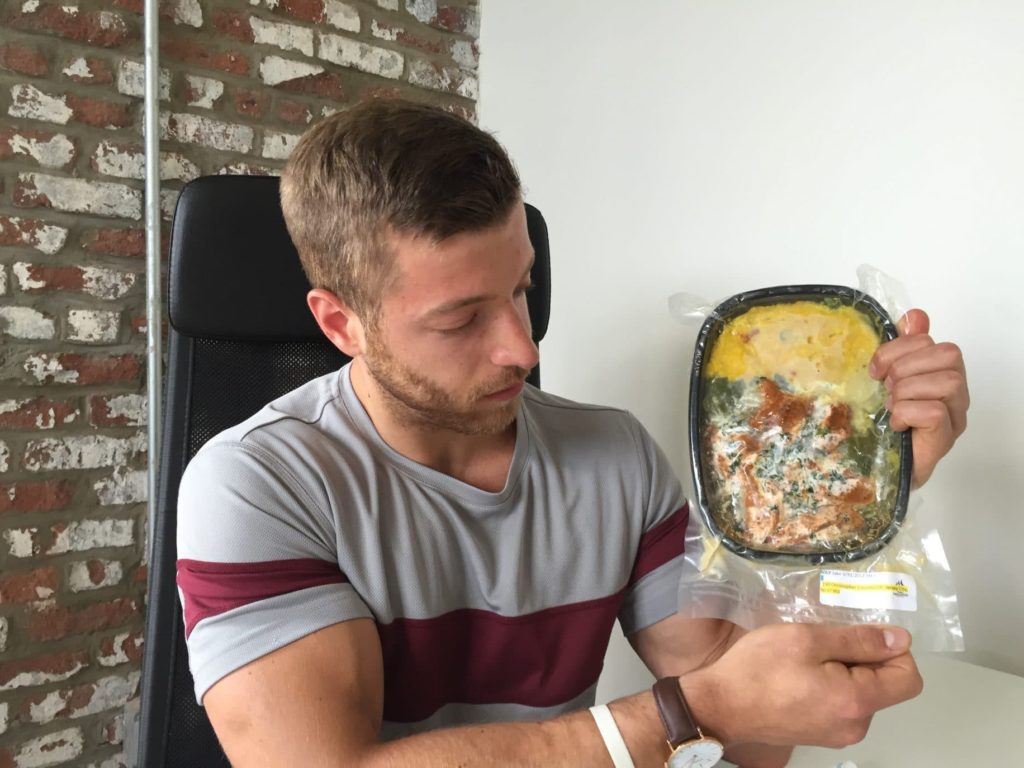 One of the cool features they offer that isn't stated on the site is how you can call their customer service and build your own plan. I like this option because you can choose a meal plan that's perfect for your needs, but keep in mind the price per meal size will still stand.
On the flip side, if you need a consistent meal, then CavemanChef's may not be the option for you. Their calories are consistent per meal size, but consistency in taste is going to be tough to find.
Is CavemanChefs Good for Weight Loss?
This factor will be completely dependent on your goals, but with CavemanChefs' consistent calories, then you could use their service for weight loss. Their meal's sizes make it easy for athletes to gauge how many meals they'll need based on their daily caloric allowances.
Final Word
CavemanChefs offers a wide variety of meal plans, and a dinner by the pound option. I liked the taste of their ready-made meals, and how the menu changes with every week.
The areas where CavemanChefs falls a little short is their price and nutrition information. I thought their service was on the pricey side when compared to other delivery services. Additionally, I would have liked if they provided macronutrient information on their meals.
If you're interested in a meal plan that varies weekly with a volume you can customize, then CavemanChefs may be a good option for you.