CBS Sports has just announced they'll be airing and covering the 2017 Reebok CrossFit Games. Coverage is set to start tomorrow Thursday, July 20th, at 8 P.M. EST, and go through the final day of the Games on Sunday, August 6th at 10 P.M. EST.
The coverage starting tomorrow will highlight individual competitors, teams, and the history of the Games. Additionally, on Monday, October 16th, CBS Sports will air highlights about athletes and one hour specials from the 2017 Reebok CrossFit Games. These highlights and specials will go through the end of 2017, and the network has also said they'll air a two hour special in December of the CrossFit Invitational.
When the Games officially start, fans can watch two hours of live coverage after each day of competition on CBS Sports at 10 P.M. EST. And live coverage will air on Saturday, August 5th at 1 P.M. EST, which will be aired on CBS Sports as well.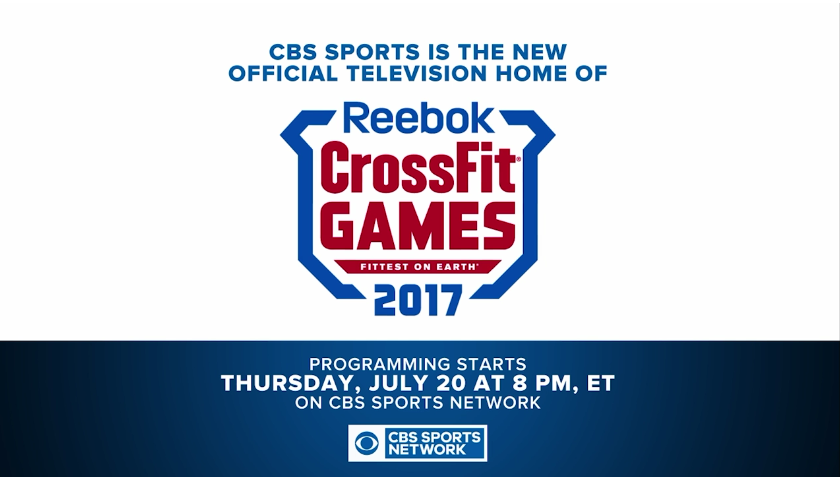 Image courtesy CBS Sports video.
If you don't have access to CBS Sports network, or a television, then you'll be able to watch the Games online at the CrossFit Games website and through Facebook. Earlier this year, CrossFit signed a deal with Facebook to live stream major events, which we got a taste of during Regionals.