Charity Witt is more than your average strength athlete. She balances being a full-time student – studying to be a Naturopathic Doctor ND – along with excelling in not one, but two strength sports: Powerlifting & Strongwoman.
Powerlifting Background
Charity's first powerlifting records were in the APC where she competed in the 75kg weight class, and became the first woman in APC history to receive overall best lifter in competition, while setting two American records (deadlift 345 lbs and bench press 170 lbs).
The year following she set two new world records at the APC Nationals: a 396 lb squat and a 385 lb deadlift, still in the 75kg weight class. Another year later in October 2015 — after pulling a hamstring — Charity set three more world records at IPL Worlds; a 401.5 lb squat, 396 lb deadlift, and 984.28 lb total.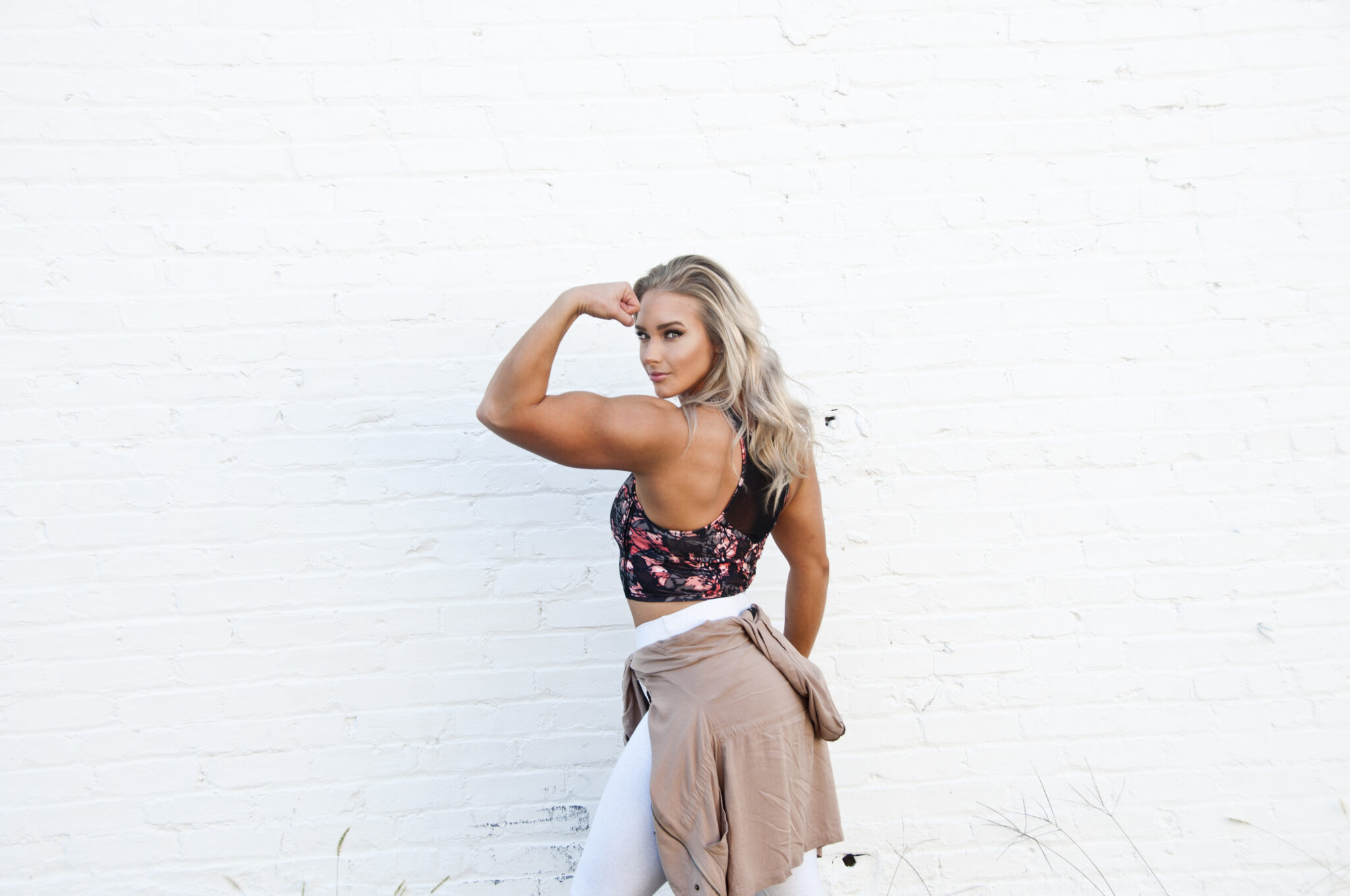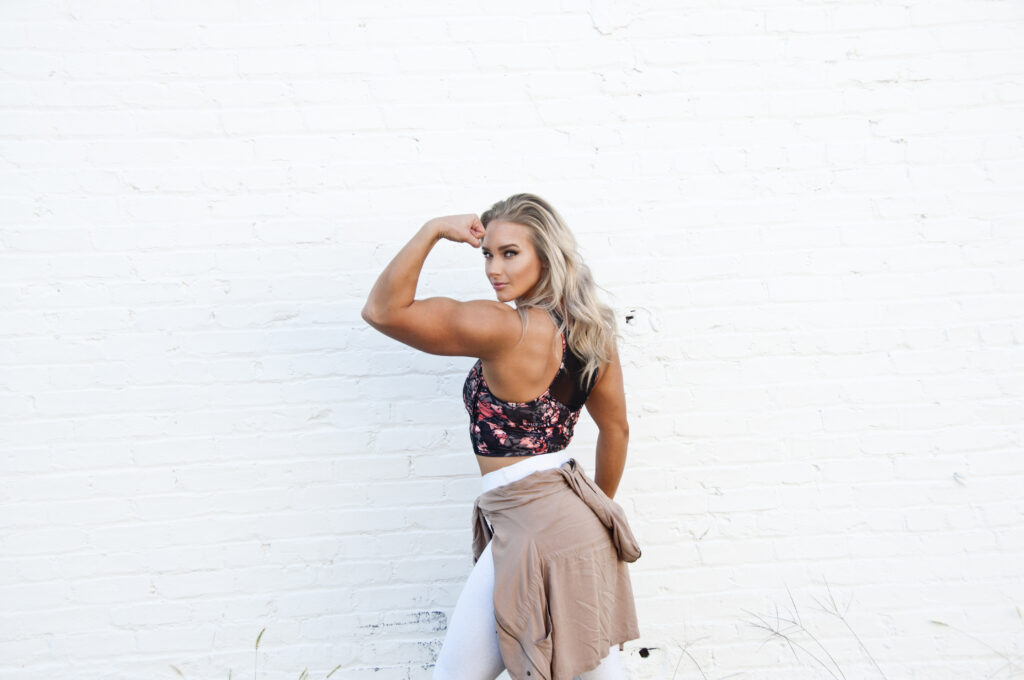 In March 2016, Charity switched federations to the USPA and competed in the Iron Coast Classic. While she didn't set any records at this meet, she did take first in the Women's Open 82.5kg weight class.
Strongman Background
This year, Charity competed in her first strongman competition, which was the 2016 Lee Haney Games. She took first and qualified for both NAS and USS Nationals.
Last week, I got the opportunity to learn more about this multi-sport athlete's life and what it's like to compete (and be great) in two strength sports. 
Who is Charity Witt?
Jake Boly: For the readers who don't know you yet – can you give a little background on what you do and who you are?
Charity Witt: Sure – I'm 24 and currently a med student living in Georgia with a Pre-Oncology and Biochemistry focus. I'm about six years into that, so only a couple years left and I'll be finished. Currently, I'm studying at Trinity School of Natural Health for Naturopathic Doctor, so that I will be able to treat cancer with alternative medicine methods. 
I'm also a dual citizen, I'm originally from Canada and moved over to the states in 2011 to attend school. So I'm a "new American" I guess, but I like it, I grew up on a farm, so I enjoy it.
JB: So Georgia is a great fit for you then? Did you go there for school?
CW: Yeah, especially when it comes to the mountains and hiking with the dogs. It's a lot better than having to live downtown or something. My mom had moved down here and I moved with her originally, and I got a scholarship.
What sparked your love for strength sports?
CW: When I was still living in Canada I was diagnosed with a cardiac arrhythmia. At the time, one doctor had told me to live a sedentary lifestyle and get on medication. When I got a second opinion, the second doctor said, "Well you could sit around depressed, or you could take control of your life and start doing things to counteract it." So I took that advice to heart and wasn't going to accept defeat.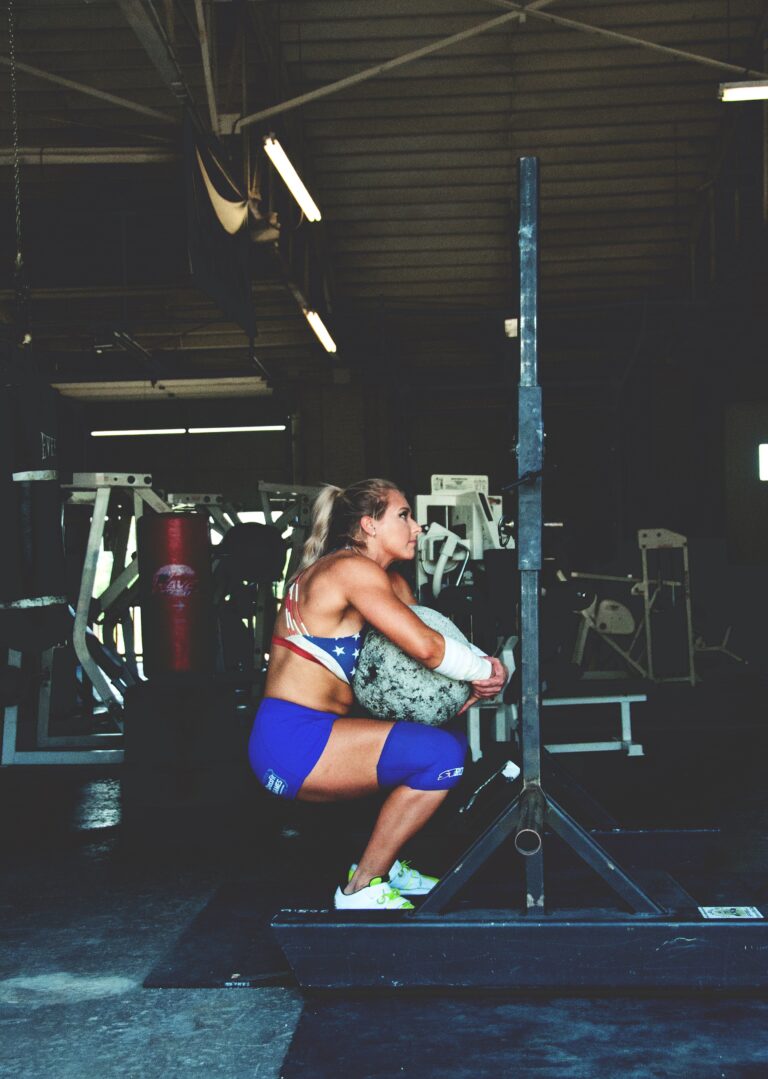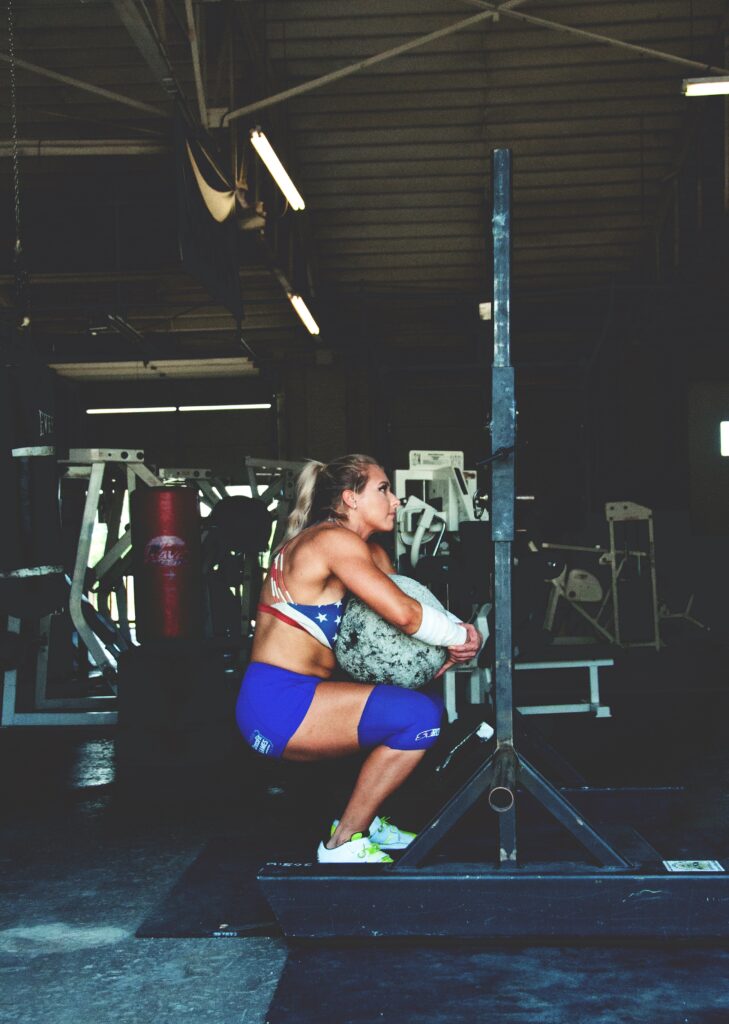 I started doing yoga, endurance training, and a lot of cross training. That all changed when I moved to Georgia for school. I got involved in swimming and became a U.S. Master's Swimmer, I did that for about a year and a half and during that time I got into Olympic lifting, so I was doing a lot of front squats and presses. Then I was approached by someone in my gym who recommended I try powerlifting.
How long did you powerlift and what got you into strongwoman?
CW: I was right at about two years of competing in powerlifting, and I had already gone to IPL World's and taken best lifter overall there. So I started thinking, "What do I do now?" I competed locally and in state competitions, and at the time I needed a break from the same type of training.
I currently go to a gym that has four different competitive strongmen, and one of them is at a pro-level. They recommended I try competing and that it was similar – it is not similar and it kicked my ass. At that moment I thought, "Oh this is awesome, this is really hard." So I trained for about a year before I decided to compete.
In 2017, I'll be competing in a Central Georgia Strongest Woman competition in March, and then USS Nationals, which is in June. If all goes accordingly, I'll then go to the World's Strongest Woman or The Arnold the following year.
Are there differences in the physical demands between the two sports?
CW: Strongman is definitely more physically demanding, you can only train events so many times a week because the body gets so broken down from the training afterwards.
What's your training volume like with both sports?
CW: Powerlifting is similar to a ramp, you start out low and build up, usually within a 10-12 week before competition. It's very calculated, you know everyday before you go in the gym, what numbers you need to hit. While the body can feel different some days, generally, there aren't too many surprises.
Strongman is focused on knowing which events you have to do – in some respects – it could be similar to CrossFit as the competition weights are heavier. So every training session you're running around and pushing yourself to the max every time you do something. It's not slow, it's not controlled, it's not one single movement, it's very dynamic.
When you compete in both sports – how does your mentality change?
CW: For me personally, I actually approach them the same. In powerlifting meets, I know what I'm going to do, give or take 20 lbs of what I can hit. There's also the worry of missing lifts and possibly ruining your total, so you try to aim for a certain number and hope to achieve it.

Personally, I know exactly what I'm going to hit every time I go into a powerlifting meet. You've done these lifts so many times in the gym and you take a calculated risk, such as, "I think I can hit 10 more lbs than I did in the gym, so I'm going to aim for that." For me – it's always worked out, and I'm very thankful.
It has the same mindset as strongman, you're physically exhausted, but you've done these events so many times. You know you can do it because you've done them so many times beforehand. You have to approach it like you're going to do it in your warmup, you just have to think, "Okay, I just have to do this one."
Strength sports can involve a negative stigma for women, did you experience that?
CW: Yeah. When I first started powerlifting, it wasn't just society, it was also my family. I had relatives telling me that they didn't want me to do that, or it was stupid. I had certain relatives who were more into bodybuilding and always questioned why I would want to be a powerlifter, they said, that's gross.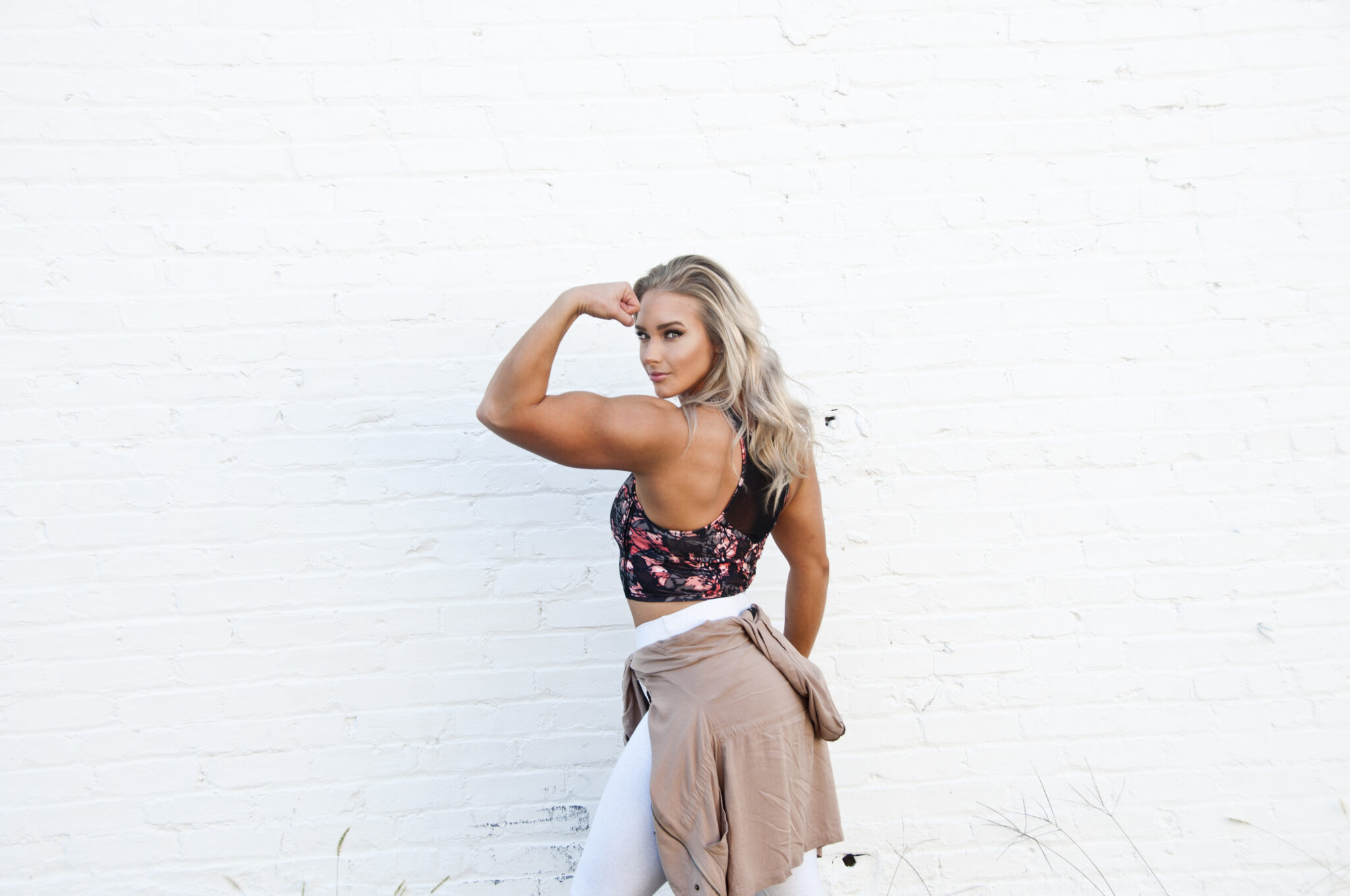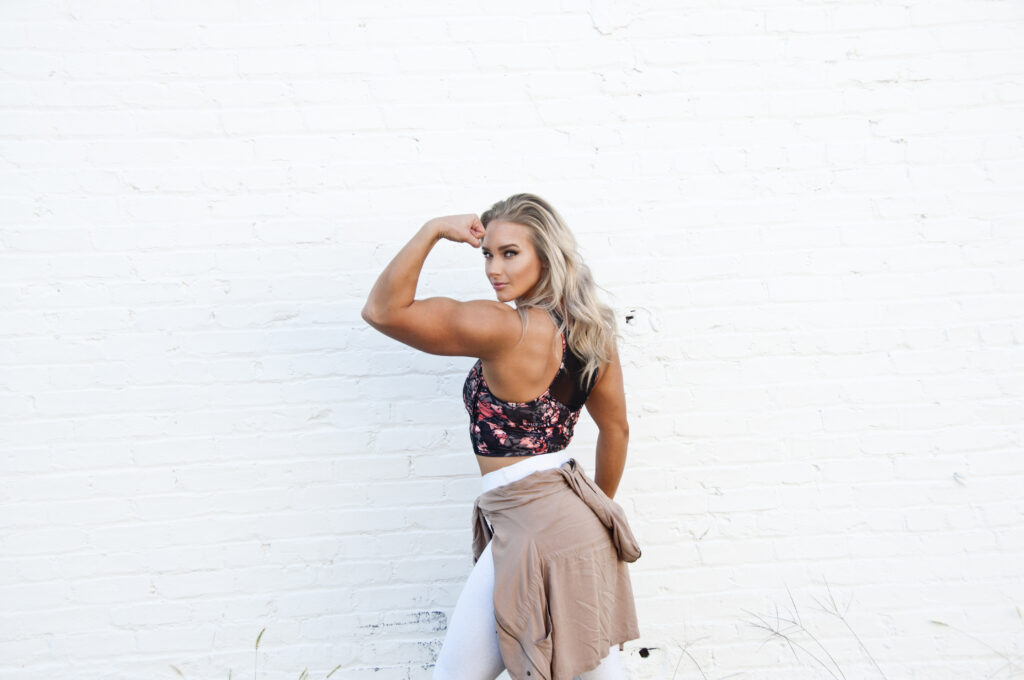 It was hard, but – it's the feeling of being empowered, feeling strong, and knowing that I can be good at this – you have to ignore all the other voices.
Do you have any tips for man or woman who may be thinking about getting into powerlifting or strongman and may be afraid to do so?
CW: I was talking a girl the other day about this actually, she wants to do powerlifting, but was hesitant because of the stigma too. I think with the strength sports in particular they're so inviting to people who want to try them.
It's not necessarily about being on stage against other people, it's being on stage against yourself. You're doing it for you, when it comes down to it, it doesn't really matter who's supporting or who's against you, because you're doing it for yourself.
What do you do when schedules get crazy and you still need to train?
CW: I'll drop my training from like 5-6 days a week to 3-4 days. I'll then up my volume within each of those days, because there are certain things that I have to do in the week. Such as certain events, like pressing and other things, I have to do them every week to get better.
So I compress my training into 3-4 days, this way I'm still getting it in, just not over the time period as I'd prefer with the accessory work.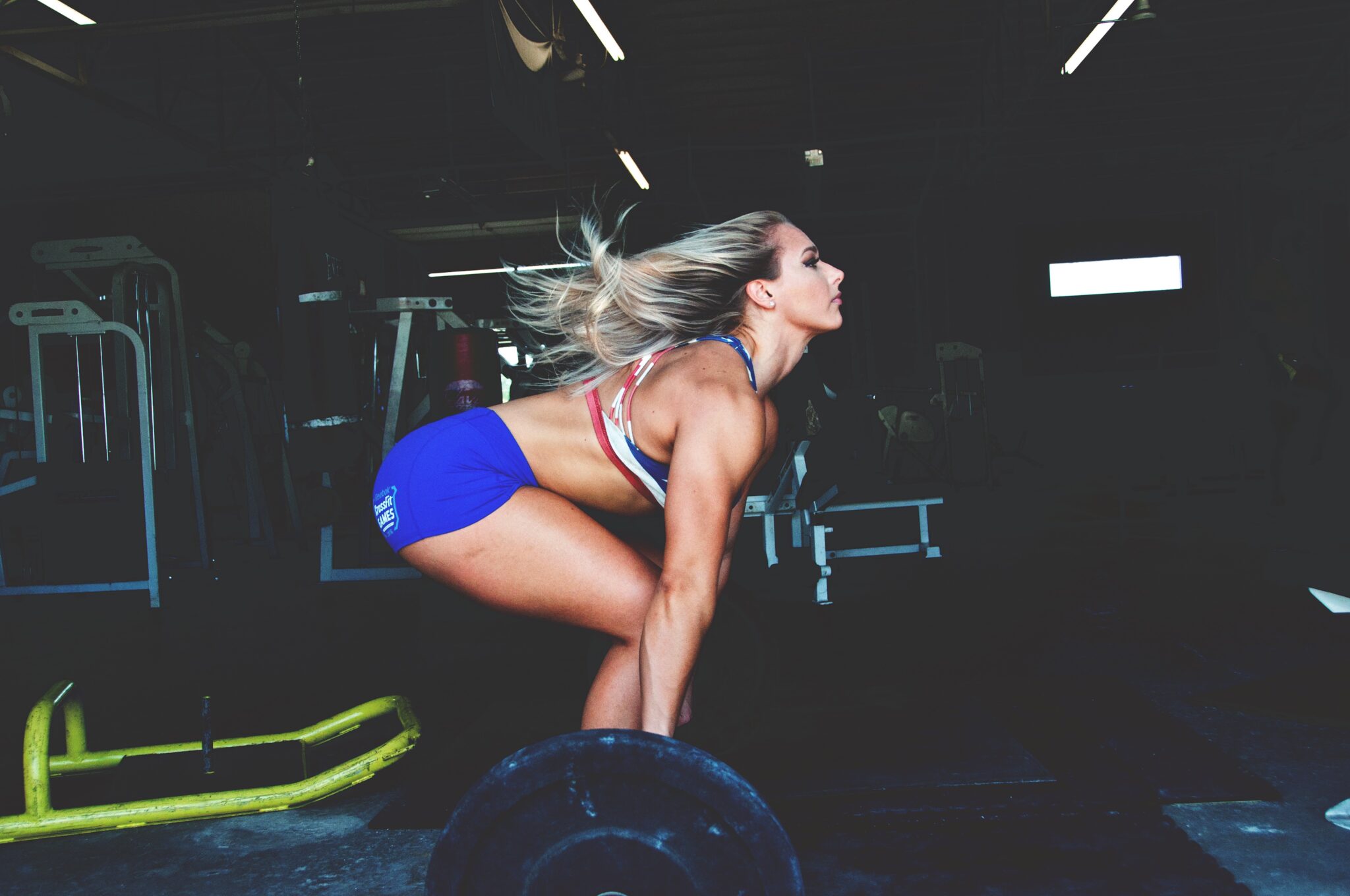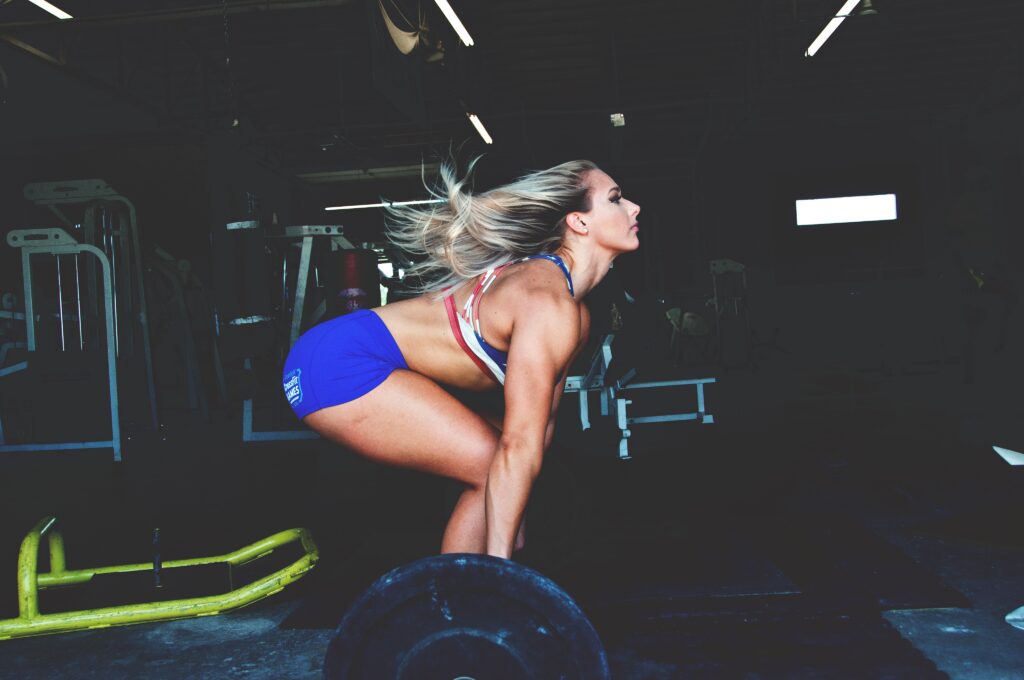 Last question: What has been the biggest lesson you've learned from lifting thus far?
CW: Rest when you need it. That's often the biggest thing I see when people aren't recovering the way they need to. Either they're trying to maintain a weight class so they're not eating enough to fuel their body, or they're stressed about hitting numbers and don't take a break from lifting heavy for rest.
I often have to tell myself, "It's okay, you're not going to lose all of your strength, this is going to help you."

—
If you want to follow an elite lifter who's humble and as down to earth as they come – I highly recommend following Charity on Instagram. Her page is motivating and the personality she brings behind her love for strength sports is a complete refresh.