Four months ago, I paid for four months up front for a gym membership in Etampes, France—where I am living for the next few months. Like many gyms around the world, my gym closed last week due to the COVID-19 pandemic.
As a client, who had been going to the gym pretty much every single day for the last six weeks, it wouldn't even occur to me to ask for a reimbursement should we be closed down for a month or two. I will add, it's not a CrossFit gym, and they are not offering any kind of services, be it at-home programming, equipment rentals or virtual classes, like many CrossFit affiliates are doing.
Still, asking for a refund from a small, independent gym, who is probably going to suffer financially, is unfathomable to me. A big part of the reason I feel this way is, of course, because I understand the other side. I'm also a coach at a gym back home in Vancouver, B.C., and I know just how hard it is for the small, independent gym to succeed financially.
But not everyone will feel this way. And if and when people start hitting hard economic times in the upcoming months, can you blame them if they aren't so willing to donate money to a gym they can't go to in the upcoming weeks?
Alas, this is why gym owners and coaches far and wide are shaking in their boots right now: They know they need to find ways to retain their current community of clients and keep them paying membership dues.
Alex Cibiri, the longtime gym owner of Element CrossFit in Mississauga, Ontario who closed his physical gym location earlier this week, believes the damage can be mitigated if you take the right steps and adapt to the situation.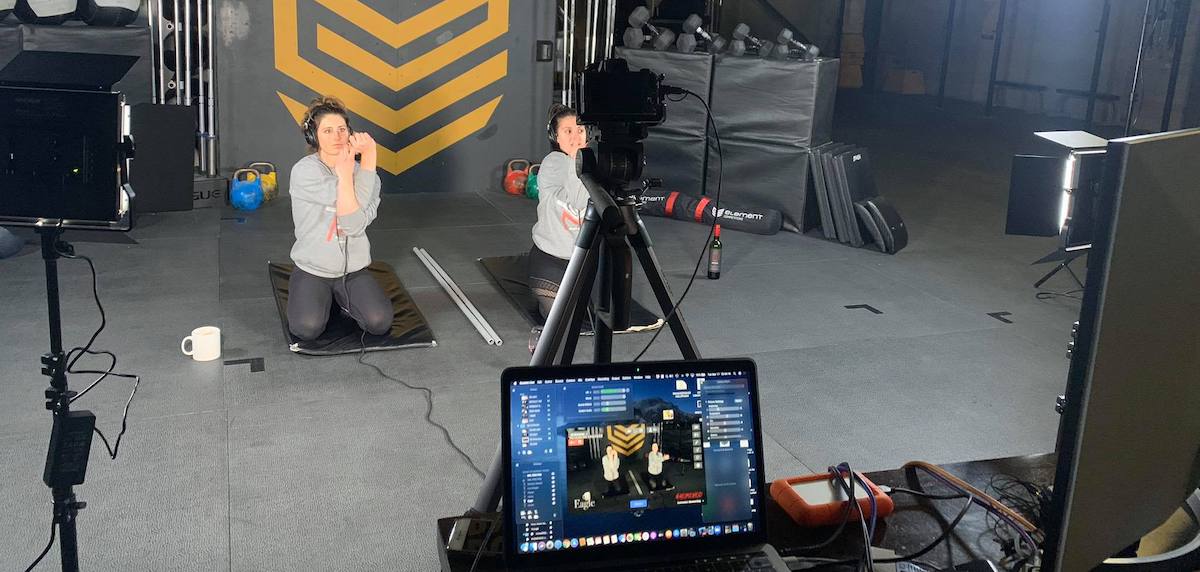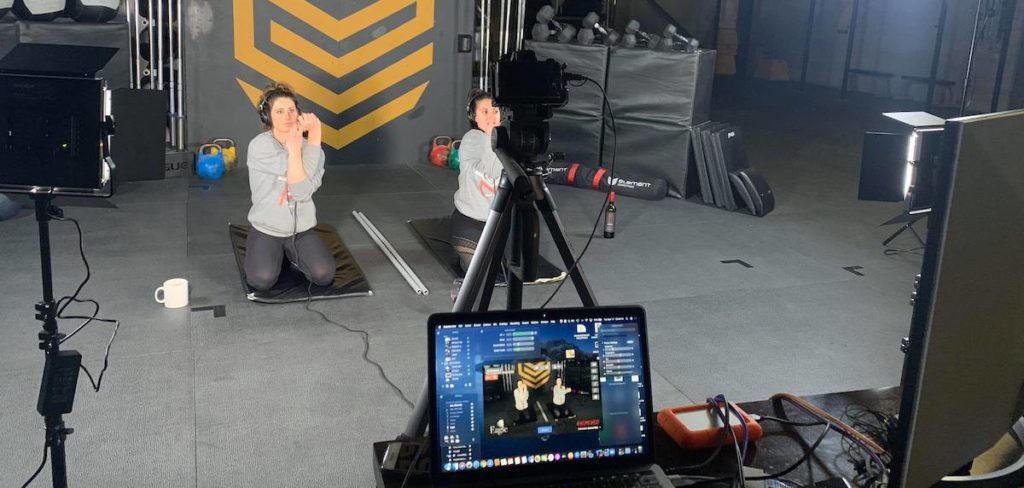 Bottom line: Continue to provide value and a relationship to existing clients and they will continue to pay, he explained.
While many gyms are offering at-home programming options, Cibiri and his coaches are continuing to provide five live, online classes via Zoom each day—at 6 a.m., 9:30 a.m., noon, 5:30 p.m. and 7:30 p.m. These live classes provide an opportunity for people to interact, and ask the coaches questions, as they would in a regular in-person class at the gym.
While the first four classes of the day are home workout classes, the 7:30 p.m. class is called Sip n' Stretch.
"People call in with a drink—alcoholic or otherwise—and we stretch together for 30 minutes," Cibiri said. In a time where many of his clients are staying at home as much as possible, and working from home, it's an opportunity to still feel a part of a social community and ensure mental health isn't affected from being in isolation, Cibiri explained.
So far, people are loving the Sip n' Stretch.
"It's hilarious. People are so happy to be interacting with other people. Part of the shtick is actually being told to take a sip every so often, " said Cibiri, adding that Tuesday night's Sip n Stretch had 31 clients participating, while most of his regular home classes are turning out between eight and 20 members per class.
Cibiri's decision to run live classes, as opposed to offering solo home programming options, was simple.
"In person (lets us be) the hub for their fitness and (still offer a live) community. That's what these Zoom classes do. They let people interact with us and with each other…A live coach can literally call people out on the screen…for resting or whatever. It's amazing," he joked.
He added: "(And) it proves we're doing shit for our members that requires effort."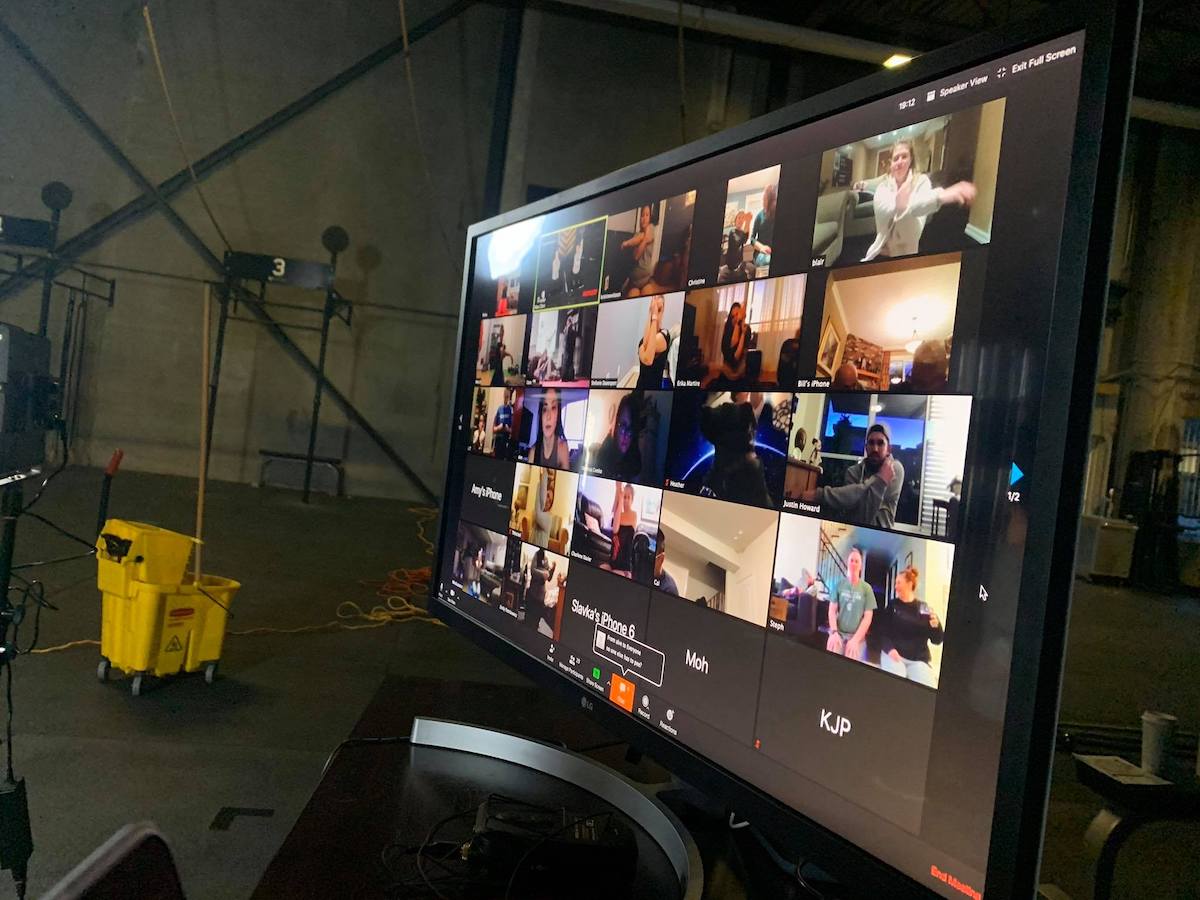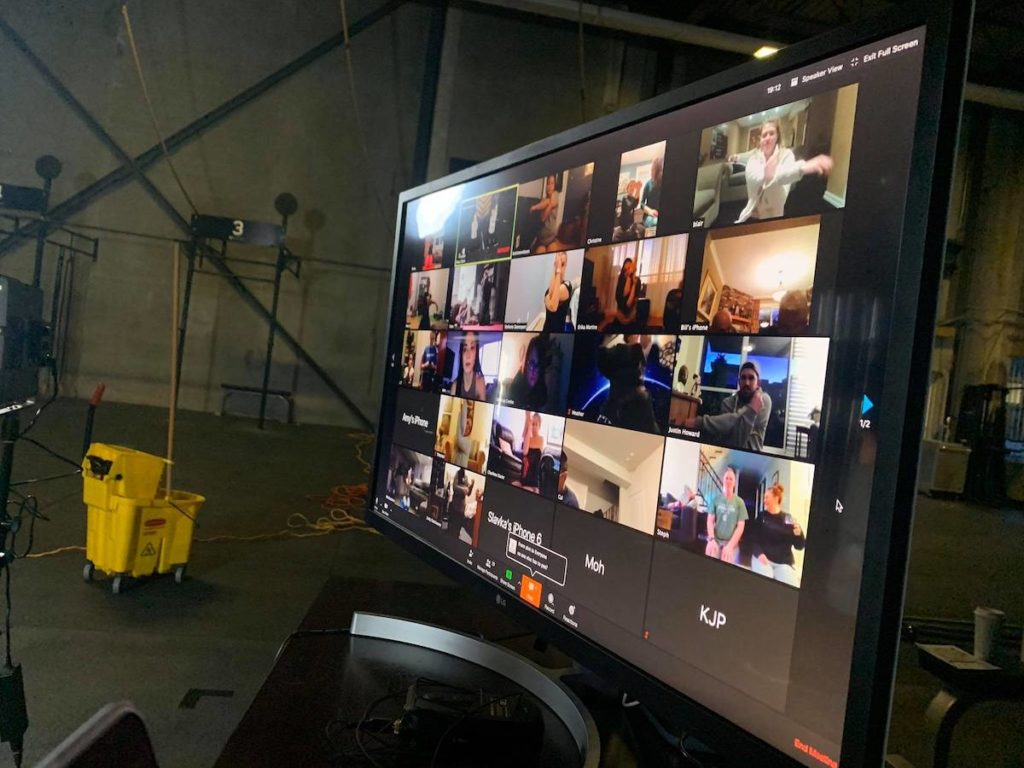 Not only is it keeping his members paying, it's keeping his coaches working.
Though most of Cibiri's approximately 300 members are choosing to do the live Zoom classes, Cibiri and his team are also putting out videos of the workouts and explanations about them for anyone who wants to workout alone during non-class times. Further, like many other gyms who have temporarily closed, Cibiri lent out various equipment to his clients, so they can do more than just bodyweight movements in their living room.
Training services and coaching aside, Cibiri thinks the biggest key to maintaining members through this crisis comes down to building and maintaining relationships with them.
"It's literally all you have right now. I really think this is where you can see who is renting out equipment and space versus (those who are) building relationships via coaching," he said. It's the relationships and support from others that are going to get people through this time. Not the workouts themselves, he explained.
To ensure this, Cibiri has emailed all of his clients offering them each a personal accountability coach. From there, he is assigning each client to a coach, who will check in with them on a daily basis. This will also allow coaches to help modify workouts for people's individual needs and the equipment they have, Cibiri explained.
Though this is Cibiri's current action plan, he knows this could change if the situation escalates in Canada and coaches are no longer able to get to the gym to run the classes. The key is the ability to adapt to whatever comes up so clients continue getting properly serviced.
For now, however, what he's doing is working well for Cibiri, for his coaches and for his community. People are coming together like, nobody is complaining, and some have even offered to help financially, if necessary, Cibiri said.
"Everyone is onboard with what needs to be done, and it's awesome," he said.