The CrossFit Open is now in its sixth year, and while the movements, announcements, and length have changed – remember the six-week slog of 2011? – the epicenters of activity have not. Boxes big and small rally around the Open, cheering on members as they work to hit that first ring-wait-now-it's-bar muscle-up or even PR a lift on a workout with ascending weights. And if you happen to catch an elite athlete vying for a top worldwide score, that's just icing on the post-WOD cake.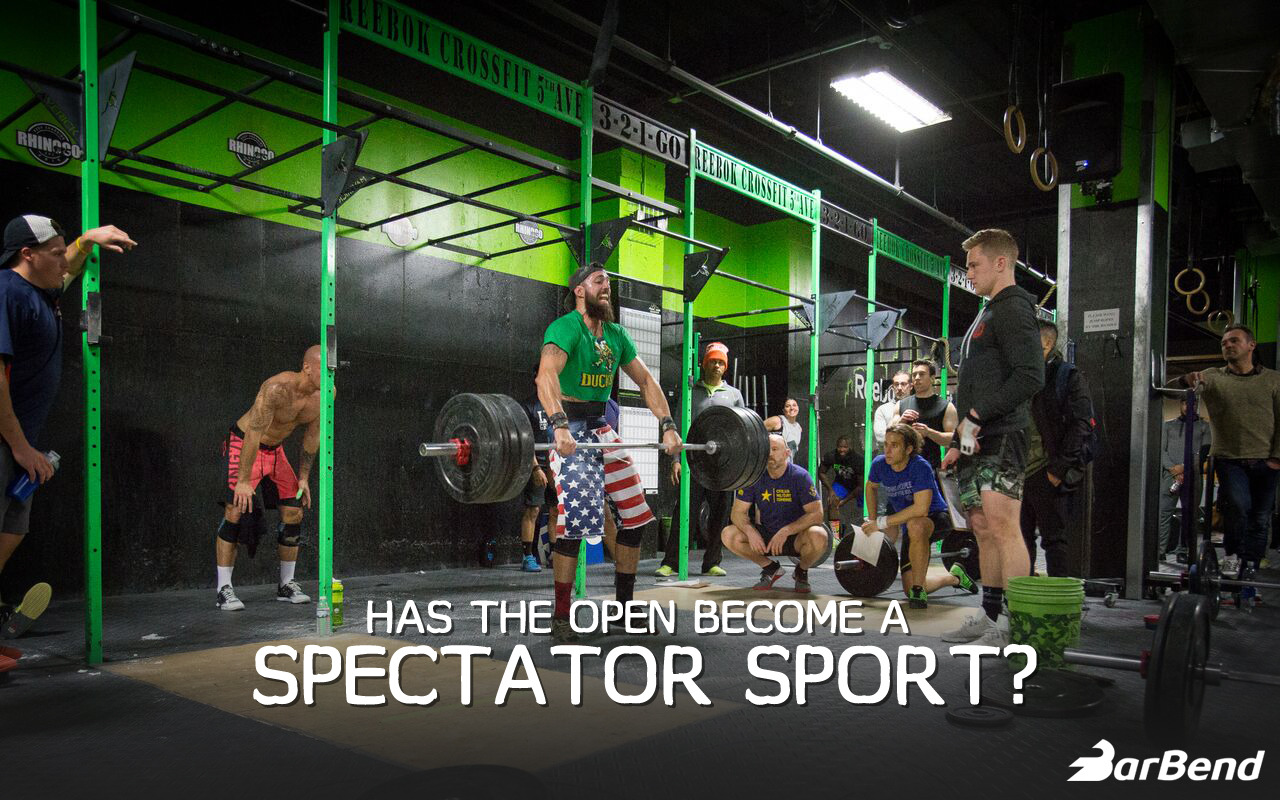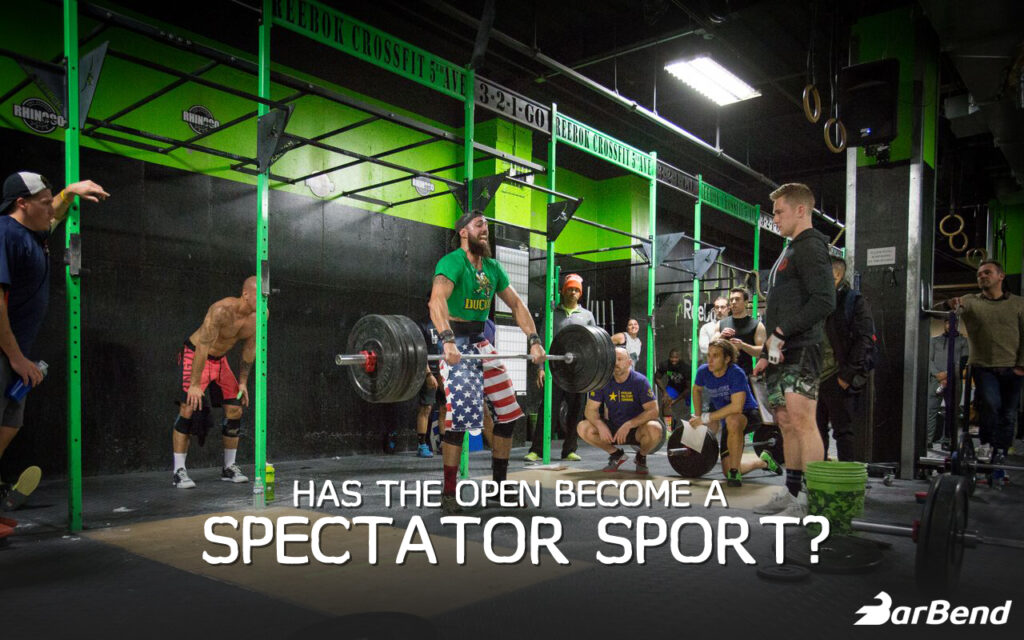 Gyms turning Open workouts into community events is also nothing new, and "Friday Night Lights" WODs are nearly as familiar as the Open itself. The production value behind these events has scaled with the Open's popularity. Boxes bring in photographers, DJs, caterers, and even kegs to keep members excited before, during, and after the shared suffering. If the Games is fitness-as-sport, the Open is the minor leagues, Single-A ball that everyone must pass through in order to reach a spot in Carson.
But that begs the question: In a universe where only a percentage of a fraction of participants move on, has the Open evolved into a sport in its own right? And can it stand increasingly further apart from the elite extravaganza it feeds into?
Something Different Entirely
A few years ago, most of us would have never made the CrossFit Games. A couple years ago, most of us would have never made Regionals. Now – and especially after qualification restructuring between the 2014 and 2015 seasons – it's becoming rare for an affiliate to send anyone to the next dance, individual or team.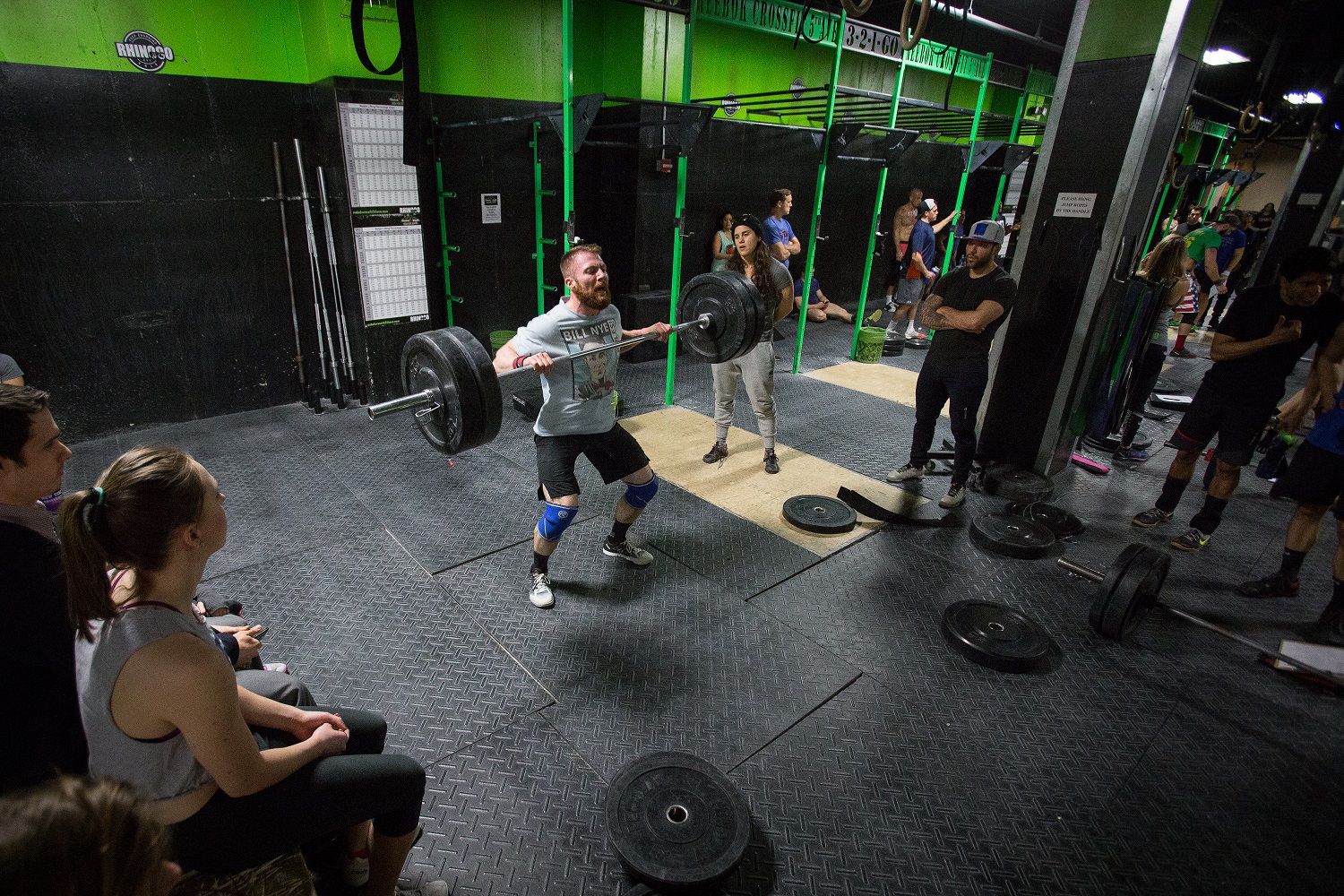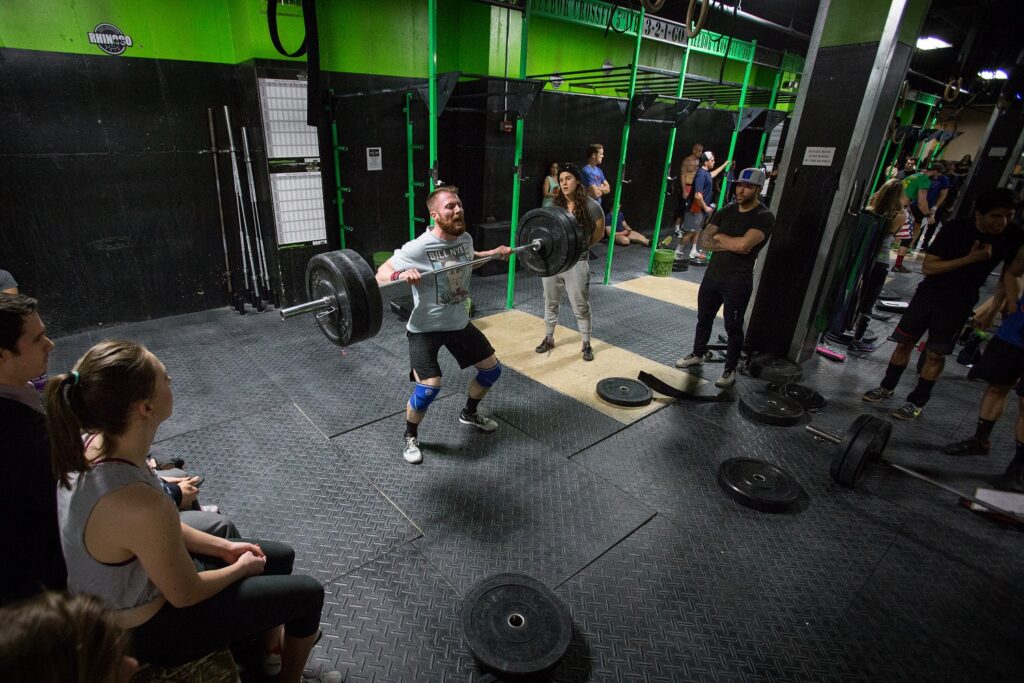 That cuts down most people's effective competitive CrossFit season to just five weeks. And maybe that's enough; maybe we'll see the proliferation of bigger and more spectator-friendly Open throwdowns with their own prize pools and incentives (separate from official sanction, of course).
Yes, we still get to grind through the same workouts as the world's top performing men and women. But in reality, the workouts they're performing are a degree of separation more difficult than what the general enthusiast will perform, if not in movement than in rep count, time frame, and weight ascended. For the majority of folks whose path to Regionals or the Games winds directly through ticket sales, the Open is the full scope and test of fitness in and of itself. And maybe it's time to start treating the Open as something separate entirely.
For a population with an extremely close to zero chance of ever moving beyond the Games' first stage, some additional gamifying may be needed to keep things interesting. And with custom leaderboarding, that's getting easier than ever. Leaderboarding has quickly become less about advancing and more about what to rank your group against: Is the fittest in your group or box the person who places highest worldwide, or the top finisher out of a custom group comprised of friends or box members? Stack the two options side by side, and you'll see a surprising amount of variation.
That's a debate that could very well take a 10 month off season to resolve. Until then, enjoy this blast from the past for a little Open motivation: Rich Froning and Dan Bailey (back when they were Cookeville training partners!) take on 12.4 at Tennessee Tech University. To this day, that's a gym setup we'd give a month's worth of gains to have.
Are the Open and Games become increasingly separate entities? Should we be treating them as such? Sound off in the comments below – we want to hear what you've got to say!