The CrossFit Games has a new home for 2017-2019. Now, just a day after Dave Castro's announcement about the Games venue change, the official 2017 CrossFit Games calendar has been released, giving us key dates for the upcoming season.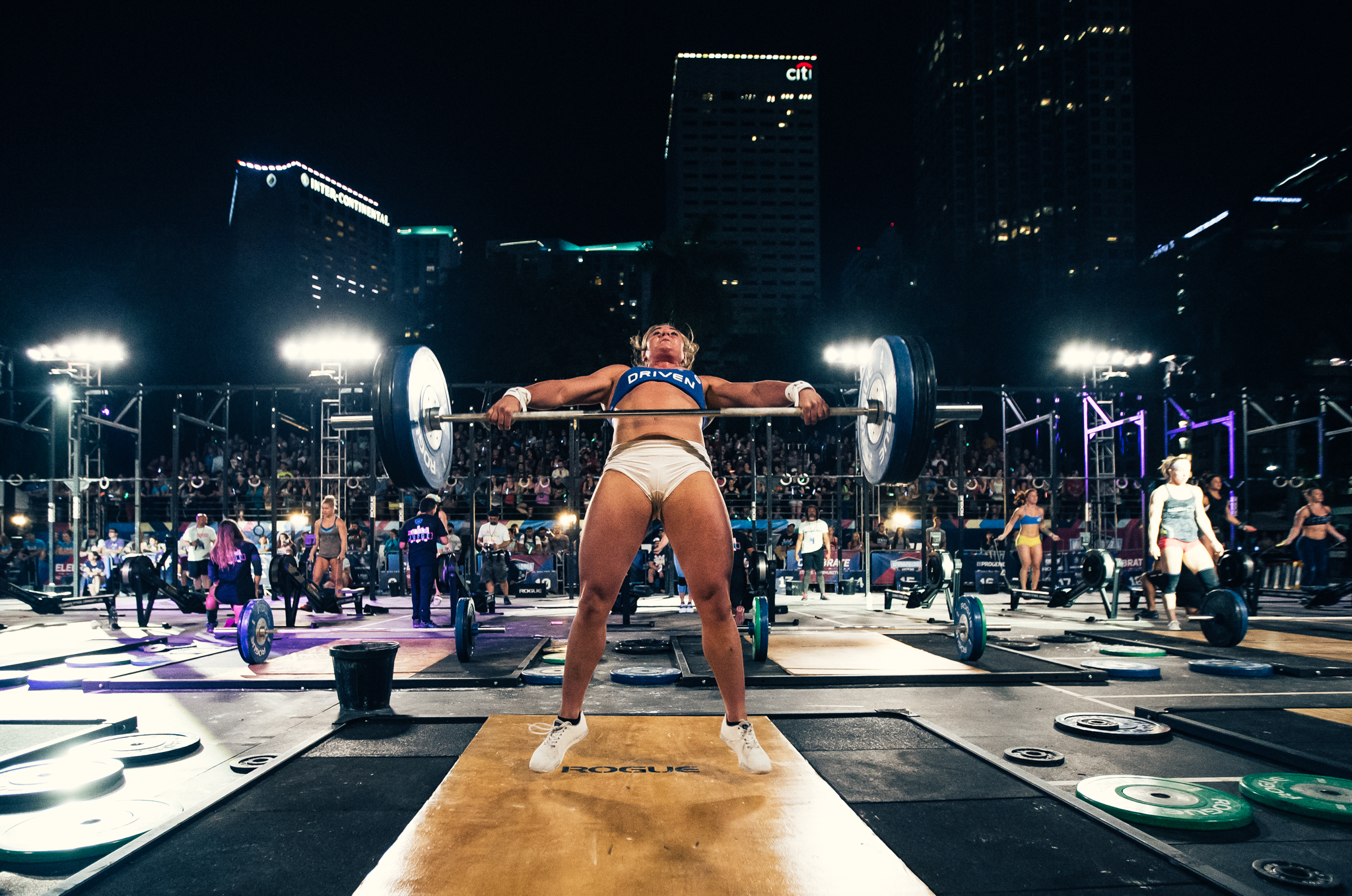 Brooke Wells snatches. Image by Preston Smith Photography.
The Open
The Open will again feature five workouts over five weeks, beginning on February 23rd. Open Registration begins on January 23rd; more info can be found here.
Week 1: Feb. 23 – 27
Week 2: March 2 – 6
Week 3: March 9 – 13
Week 4: March 16 – 20
Week 5: March 23 – 27
The Online Qualifier (Teens and Masters)
In 2017, top Masters and Teens will compete in the Online Qualifier to earn spots at the main event (dates below). From the CrossFit Games website:
The top 200 masters and teenagers from each division will be invited to compete in the four-day, online competition.

The qualifier will decide the 20 fittest masters and teenagers from every division who will each receive a ticket to the Games.
The 2017 Online Qualifier will run from Thursday, April 20th to Monday, April 24th.
Regionals
The 17 Regional competitions will take place over the three weekends starting on May 19the and ending on June 4th.
The Games
This year, the Reebok CrossFit Games begins a little later than fans and athletes may be used to. Instead of late July, the 2017 Games will take place from August 1st to 6th in Madison, Wisconsin.
Ticket Dates
Regional tickets go on sale on Monday, March 27th.
Games tickets go on sale on Thursday, April 27th.