In a post on the Team USA website today, USA Weightlifting announced the third and final city to host an American Open Series event in 2017. From the release:
"Michigan holds a special place in our sport's history," USA Weightlifting CEO Phil Andrews said. "We look forward to a great meet, thanks to our partnership with the West Michigan Sports Commission."

The event is also the last chance for athletes to qualify for the 2017 International Weightlifting Federation Weightlifting World Championships in Anaheim, California. The 2017 Worlds Squad will be announced at the conclusion of the event.
We now know the dates and cities for all events in the new competition series (below), according to USA Weightlifting's website.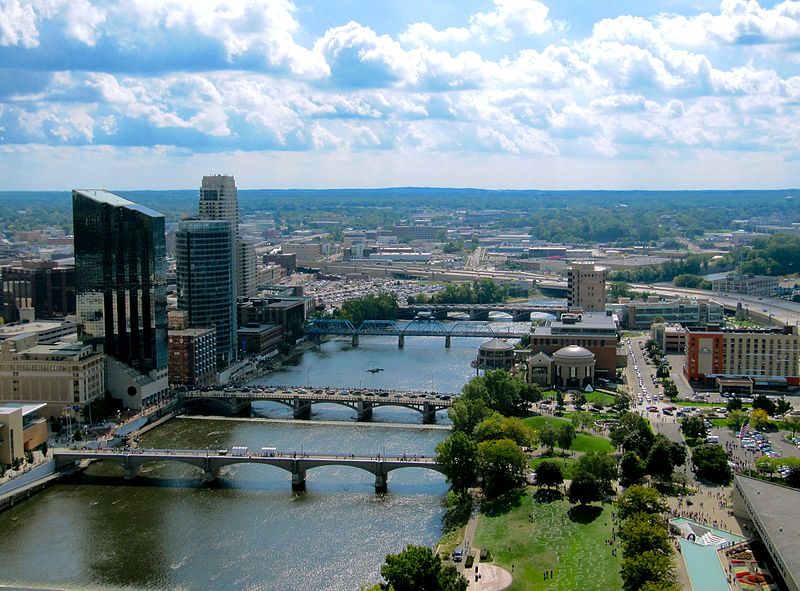 Image by Rachel Kramer, licensed under CC BY 2.0
American Open Series 1
March 16-19, 2017
Reno, NV
American Open Series 2
July 28-31, 2017
Miami, FL
American Open Series 3
September 8-10, 2017
Grand Rapids, Michigan
American Open Finals
December 7 – 10, 2017
Anaheim, California
2017 will be the first year to use the new points system for the American Open Series, which we've described in more detail here.
Qualifying totals for the 2017 American Open Series are also now available here. (Hint: They're probably a lot more accessible than you think.)
A few more details about the new competition series:
The American Open will henceforth be referred to as the "American Open Finals" to reflect its place as the culmination of a season-long competition series. Points will be earned across all four Series events, and Champions will be awarded at the Finals.
Each event in the Series will allow lifters the chance to set American Records and earn Rankings and Stipend eligibility.
Championships will be awarded across Team, Adult/Junior, Youth, and Masters categories.
All top three finishers in their weight categories at each Series event will automatically qualify for the American Open Finals, which will be held at the end of 2017.
Do you plan on participating in the American Open Series? Let us know in the comments below!