The Certified Strength and Conditioning Specialist (CSCS) certification is considered by myself and many others to be one of the highest strength certs someone can receive. This certification is administered through the National Strength and Conditioning Association (NSCA).
Many colleges and professional organizations require this certification before working with athletes. Also, while it's not often required, having a degree in an exercise related field can enhance job prospects.
An issue I often see with friends, colleagues, and professionals interested in taking the CSCS is failure to prep properly. To help you out I wanted to provide direction in what to expect when taking the CSCS and how to prep for it.
Why's the CSCS Important?
The NSCA is known for their certifications that are based on their scientific recommendations and expertise. In the world of academia they're known for their publications: Journal of Strength and Conditioning & Journal of Strength and Conditioning Research.
To gain a little insight into why the CSCS is so important for college and professional level coaches, I reached out to LIU Brooklyn Blackbirds strength coach, John Larson.
"The material that encompasses the CSCS exam separates the well-informed from the typical fitness guru. A few subjects the exam covers are: energy systems, nutrition, periodization, biomechanics, understanding running/walking gait, methods of coaching movements, and many more. The content within each category is backed by the most up-to-date science/recommendations, which sets the CSCS's information apart from similar tests," says John Larson, CSCS, USAW Performance Coach, current strength coach with the LIU Brooklyn Blackbirds.
College and professional level strength organizations often require applicants to have their CSCS. In my personal experience, I haven't seen any well-known colleges or pro teams not requiring the cert.
"Jobs that typically require the CSCS are usually college and professional athletic strength coaching roles. A few settings and jobs that immediately come to mind are designated Strength and Conditioning Coaches for a collegiate/pro team, assistant coaches for professional sports organizations, or anyone who chooses to work directly with NCAA athletes in the collegiate setting," Larson notes.
What to Expect
Prerequisites
Hold a bachelor's degree or be enrolled as a senior at an accredited university
Have an up-to-date CPR & AED certification
Content
Scientific Foundations

Exercise Science – 59 questions
Nutrition – 21 questions
Non-Scored – 15 questions
Total – 95 questions
Time – 1.5 hours
This portion in my opinion, most likely trip up the majority of test takers. There are a handful of in-depth questions involving physiological adaptations of the body. If you're not fresh out of college with an exercise-focused degree, then you may want to brush up heavily on exercise physiology topics.
**The nutrition portion are questions based on recommendations provided by the NSCA.
Practical/Applied

Exercise Technique – 38 questions
Program Design – 39 questions
Organization and Administration – 13 questions
Testing and Evaluation – 20 questions
Non-Scored – 15 questions
Total – 125 questions
Time – 2.5 hours
This part of the test involves videos, along with regular questions. There will be videos asking about form, certain procedures, and athlete testing. From my experience, if you work with athletes on a regular basis, understand coaching movement mechanics, and regularly perform elite level athletic procedures, then this section will seem pretty easy.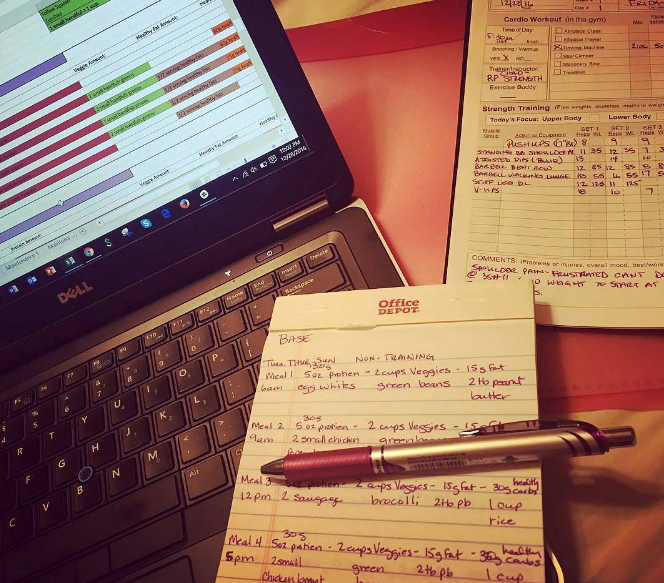 How to Prep
Whenever someone asks for advice on passing the exam, I always give four pieces of advice that really helped me. Also, I help them design a study timeline to provide direction and motivation. This usually comes in the form of four steps to a successful exam.
1. Assess Readiness
My first question is always, how ready do you think you are? For example, someone who's fresh out of an exercise related degree or elite level strength coaching internship will typically be better off than those who aren't. This being said, I typically recommend scheduling an exam as follows.
Fresh off a degree/internship – 2-4 months
Work daily with athletes in exercise setting, but out of school for a while – 3-6 months
Understand exercise, but don't work full-time with athletes or have a degree – 6+ months
These recommendations are based off of my opinion of the time it takes to truly study the book. The test is composed of information from NSCA's, Essentials of Strength Training and Conditioning. Those who aren't well-versed with the book, but knowledgeable may get frustrated with the the test itself, so I recommend taking a little extra time to study.
2. Buy the Materials
I can't stress enough how important it is to buy the book, Essentials of Strength Training and Conditioning 4th edition (yes, it matters). It's not only important for the test, but can be a great tool to keep in your possession for future use. Personally, I bought the cheaper digital version for my Kindle. This way it saves you a little money and it's easily portable (I commute a lot). There are hard book options from the NSCA that come with exam questions.
Invest in the NSCA CSCS Exam Prep 2017 app for your phone. This app's premium version ($20ish) is definitely worth it. It has over 600 questions and covers every aspect of the test. You can even design custom tests to cover trouble topics you have. The questions are very similar to those you'll see on the test.
3. How I Studied the Book
Read every chapter title in the table of contents before diving in
Mark chapters that you need to brush up on or can foresee tripping you up

Go over exercise physiology, nutrition, and adaptations regardless, as these contain a lot of NSCA based recommendations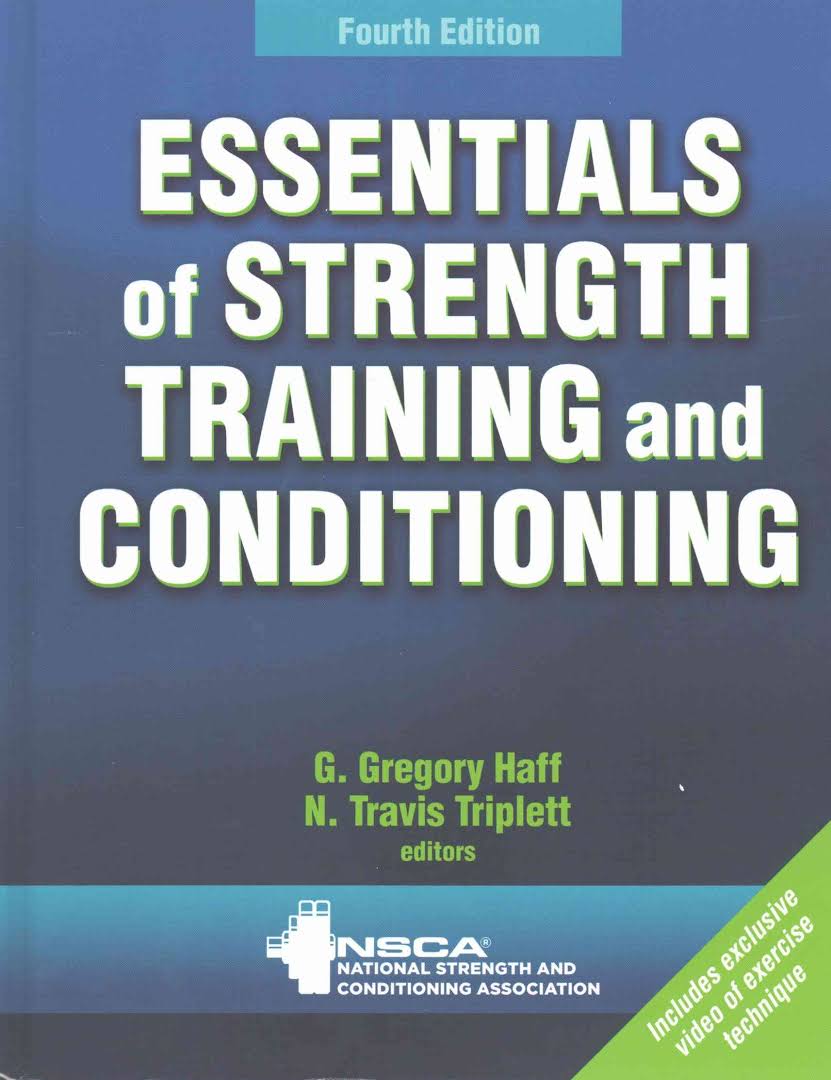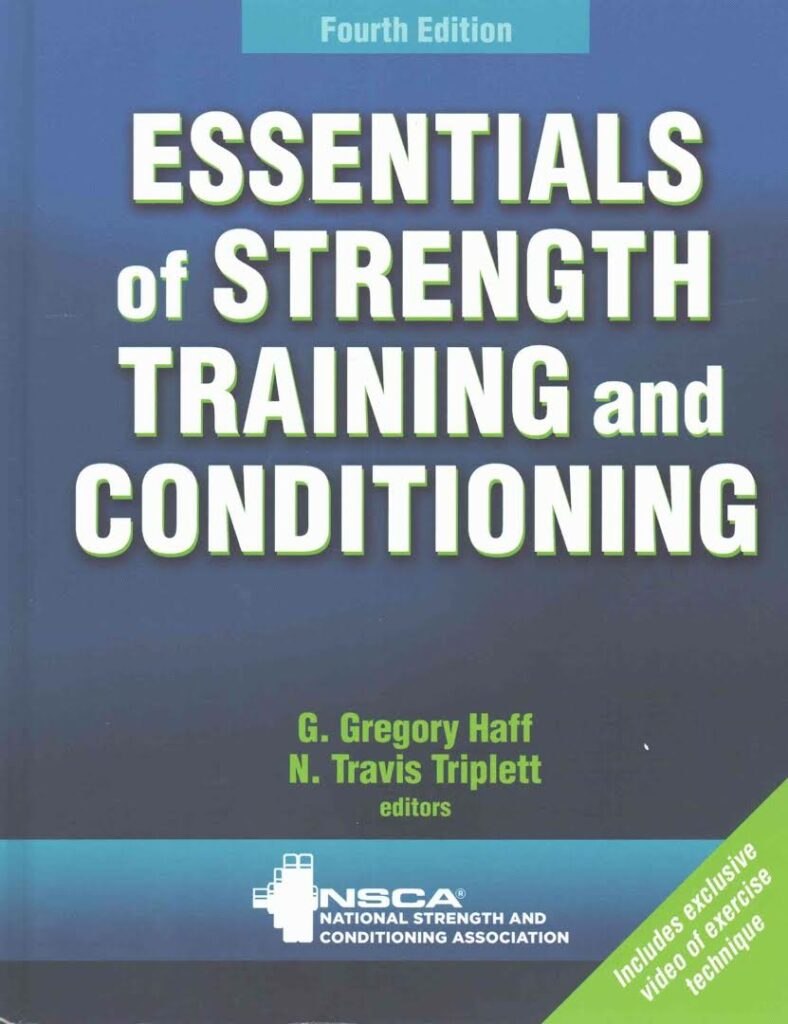 Photo: NSCA.com 
Read chapters you note first and take notes on recommendations the NSCA uses
Skim (only if you truly already know) the chapters you didn't initially make note of
Glance the whole book once you've covered each individual chapter 3-4 more times until you require little to no note taking
4. Written Question & Pocket Prep Studying
If you're a member of the NSCA (which I recommend doing, it will save you money + you get journal access) look into buying the written question tests if you're having a lot of trouble from the book. There are a few sites offering written tests for free, but the information isn't the most up-to-date, as the book is in its 4th edition.
The Pocket Prep app is the cherry to top all of your studying. Once you're well-versed with the book, then utilize the app. DO NOT BEGIN WITH THE APP. The app is great for providing feedback with areas you're weak in, but it doesn't cover the information as in-depth as you need to excel. A good rule of thumb I've seen, is the average you're getting on the app will be roughly 8-15% different than your regular exam (assuming you know the info well).
Final Word
Take it from someone who's seen colleagues have to re-take the exam after rushing in to taking it too fast. It's an expensive test to re-take, plus you have to wait months to do so. Buy the book, use the app, and take the time needed to fully grasp each concept.
Editors note: This article is an op-ed. The views expressed herein are the authors and don't necessarily reflect the views of BarBend. Claims, assertions, opinions, and quotes have been sourced exclusively by the author.