If you live in the United States, you're probably familiar with GNC. The supplement giant has over five thousand locations in America, plus they've got locations in over fifty other countries.
There's a decent chance you already buy your supplements from GNC but if you're like me, you might be wary of picking up the generic, in-house brand products. Is GNC's creatine just as good as brand name stuff? Is it cheaper? Could their creatine be better? I took a closer look.
GNC Pro Performance Creatine Monohydrate 5000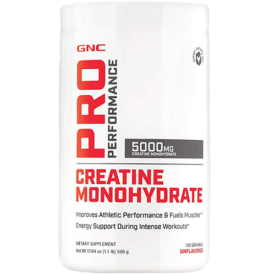 GNC Pro Performance Creatine Monohydrate 5000
A well priced creatine that's certified GMP and free from artificial ingredients, gluten and soy.
GNC Pro Performance Creatine Monohydrate 5000 Ingredients
There's just one ingredient here: creatine. You get five grams per serving and GNC has gone with creatine monohydrate, which is the most popular and well researched form of the supplement. There are no artificial or natural flavors, sweeteners, or even anti-caking agents. It's straight creatine.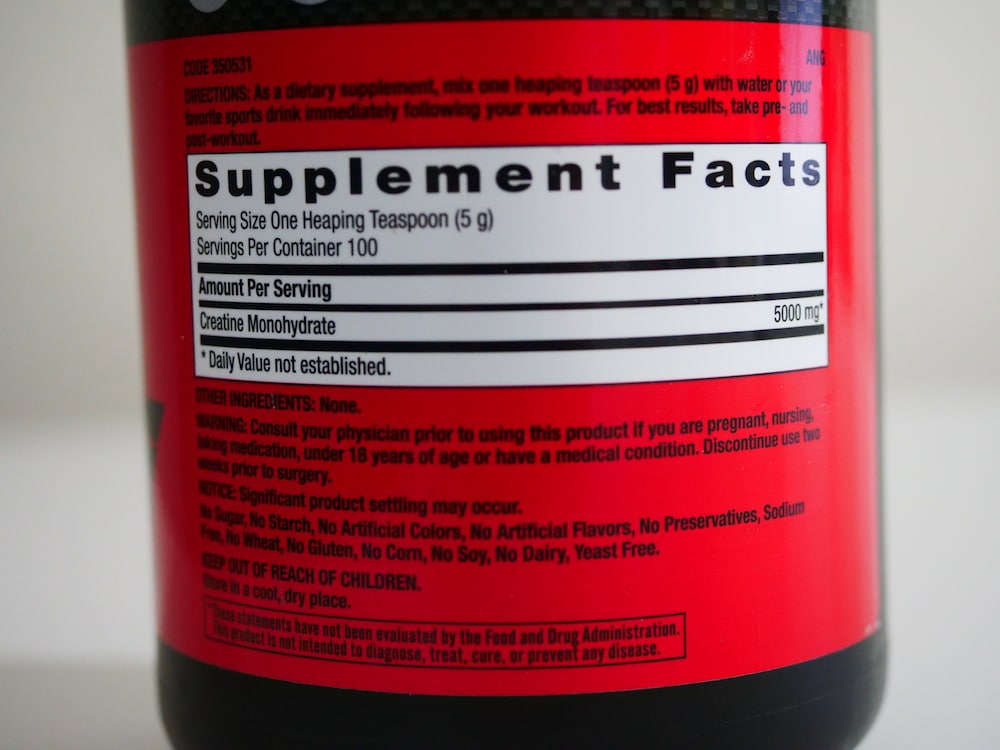 GNC Pro Performance Creatine Monohydrate 5000 Benefits and Effectiveness
Creatine has really strong links to not only increased muscle size — it draws water into the muscles — but also improved power output, muscular endurance, and possibly some mental benefits as well.
As mentioned above, creatine monohydrate is always a good choice when selecting a creatine, though some may be disappointed that this creatine isn't micronized. Micronized creatine disperses a little more easily in water and is less likely to collect in a little pile at the bottom of the shaker. That's probably not a dealbreaker for most people.
As far as quality control goes, GNC makes all their products in certified Good Manufacturing Practices (cGMP) facilities. That means they need to abide by regulations outlined by the FDA to ensure product purity.
A lot of people like their supplements to be third party tested as well, and many companies employ organizations like BSCG or Informed Choice to run additional tests to triple check that there are minimal impurities and no banned substances. I called GNC and they said that while they do sometimes work with HFL Sports Science on third party testing, they couldn't confirm that they do so with Creatine Monohydrate 5000. That's probably not a big deal for most people but for competitive athletes, this may give them pause.
GNC also promises on its packaging that this product is free from gluten, soy, dairy, and corn, a promise that many creatine companies can't make because they're processed in facilities that contain allergens. That could be good news for athletes with extremely sensitive allergies, though it's worth pointing out that there's no mention of peanuts, tree nuts, fish, shellfish, and crustaceans.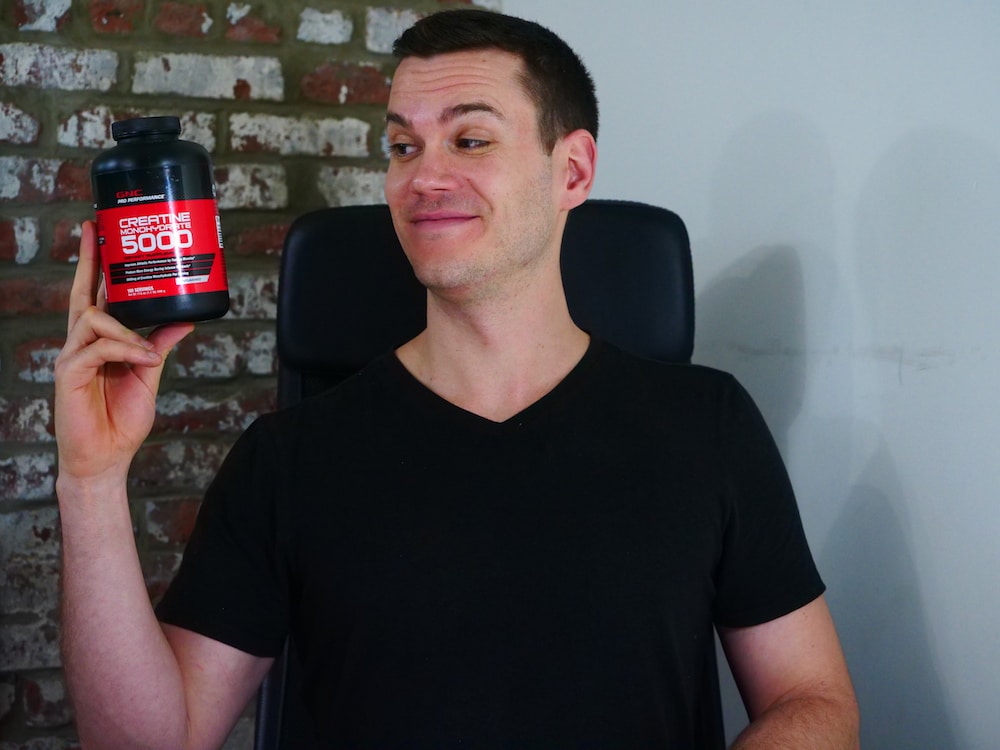 The biggest downside with this product for me is that the packaging is a bit frustrating. The lid is small — about the size of the bottom of a coffee cup — and it's hard to reach into the tub and get the scoop, particularly as you start to run low.
GNC Pro Performance Creatine Monohydrate 5000 Price
You can grab 500 grams, or 100 servings, for $44. That comes to 44 cents per serving or 8.8 cents per gram of creatine.
For the in-house brand of America's biggest supplement store chain, I was expecting a pretty cheap creatine, but that's more expensive than I expected.
The Takeaway
The real benefit this creatine has over many other similar products is that it's free from a lot of allergens. Some potential downsides are that the packaging is annoying, and it's not particularly cheap, though the company says it is free of many common allergens, which could be good for some users.