Lifting gloves come in a variety of options to suit a variety of lifting needs. Like most supportive strength gear, gloves are used to support one's gym performance and provide protection. The protection comes in the form of preventing calluses and pre-mature hand rips.
A variety of strength athletes may use a glove, but most commonly the functional fitness, calisthenic, and bodybuilding athlete will utilize this type of equipment. These are athletes who do a ton of grip work, and may want to save their hand health. Today, we'll be looking at the Harbinger FlexFit™ Lifting Gloves.
In our gauntlet of five tests, we assessed how these gloves performed with: Grip, versatility, feeling & fit, construction, and price.
Shop Harbinger Gloves HERE.
Grip
Every glove we review we put through three in-gym tests to fairly assess their versatility for above mentioned athletes. These tests include a rope climb for functional fitness, a pull-up for calisthenics, and a dumbbell row for bodybuilding, or general fitness.
Gloves typically struggle with rope climbs due to the material companies choose to use. Of the Harbinger gloves I've tried, I thought this glove did an adequate job on the rope. It didn't enhance my grip too much, but it also didn't inhibit me from performing the movement. All in all, I'd give this glove a satisfactory rating for rope climbs.
[If you're in need of a simple, minimalistic glove and want to see other options, then check out our best lifting gloves round-up!]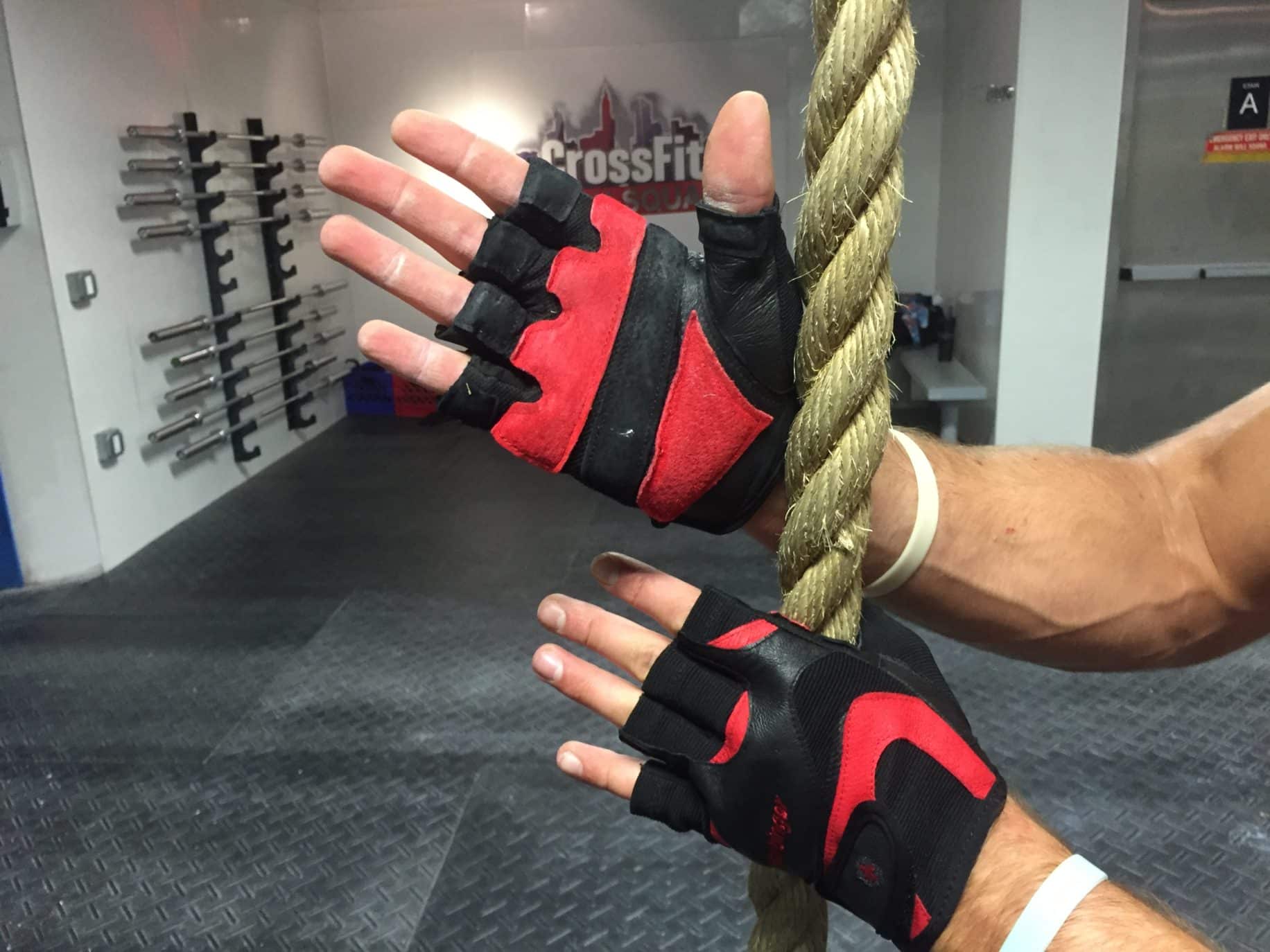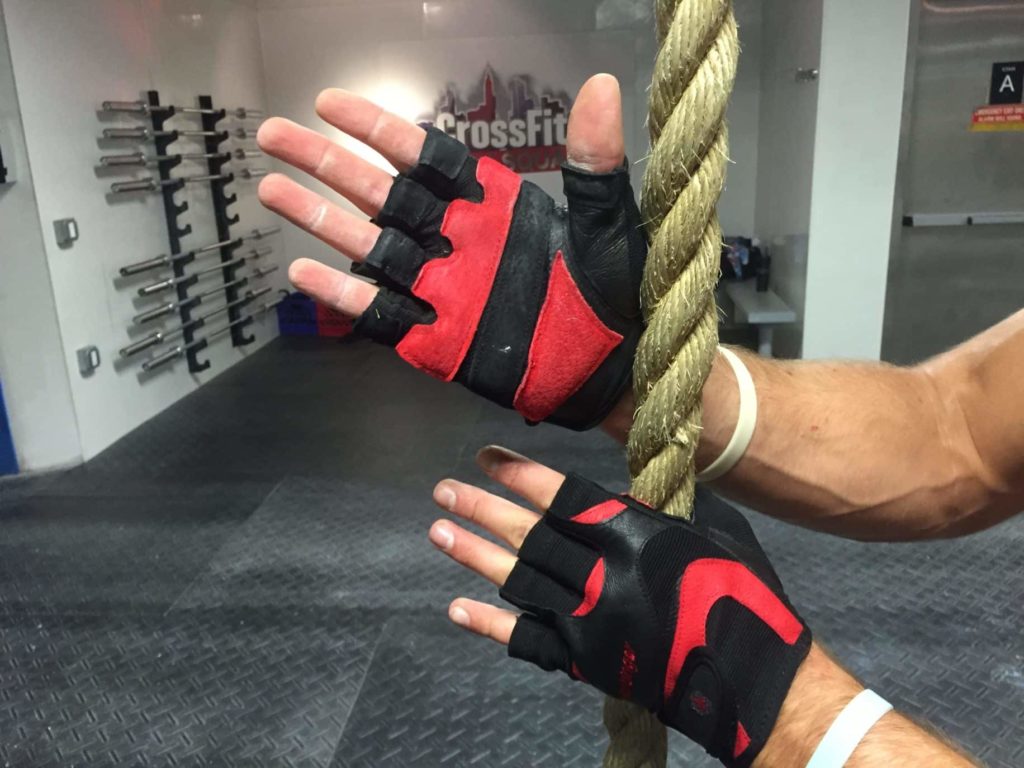 These gloves provided an exceptional feeling on the pull-up bar, and I thought the leather did a good job at truly gripping the bar. Sometimes, a glove's leather can make a smooth bar feel slick, but these gloves utilize a slightly more grip-esque material, which I thought was a nice touch.
Similar to the pull-up, these gloves performed pretty well on the dumbbell row. The knurling didn't impact how the leather felt on the metal, which was a nice feature. Sometimes a glove can vary between metal surfaces, but this glove was pretty consistent.
Versatility
In terms of pure versatility, this glove performed above average. Usually a glove will lack in one test, but this glove performed pretty consistently across the board. I mentioned above that the rope climbing aspect of these gloves was satisfactory, which was nice to see, since some gloves actually make climbing rope nearly impossible.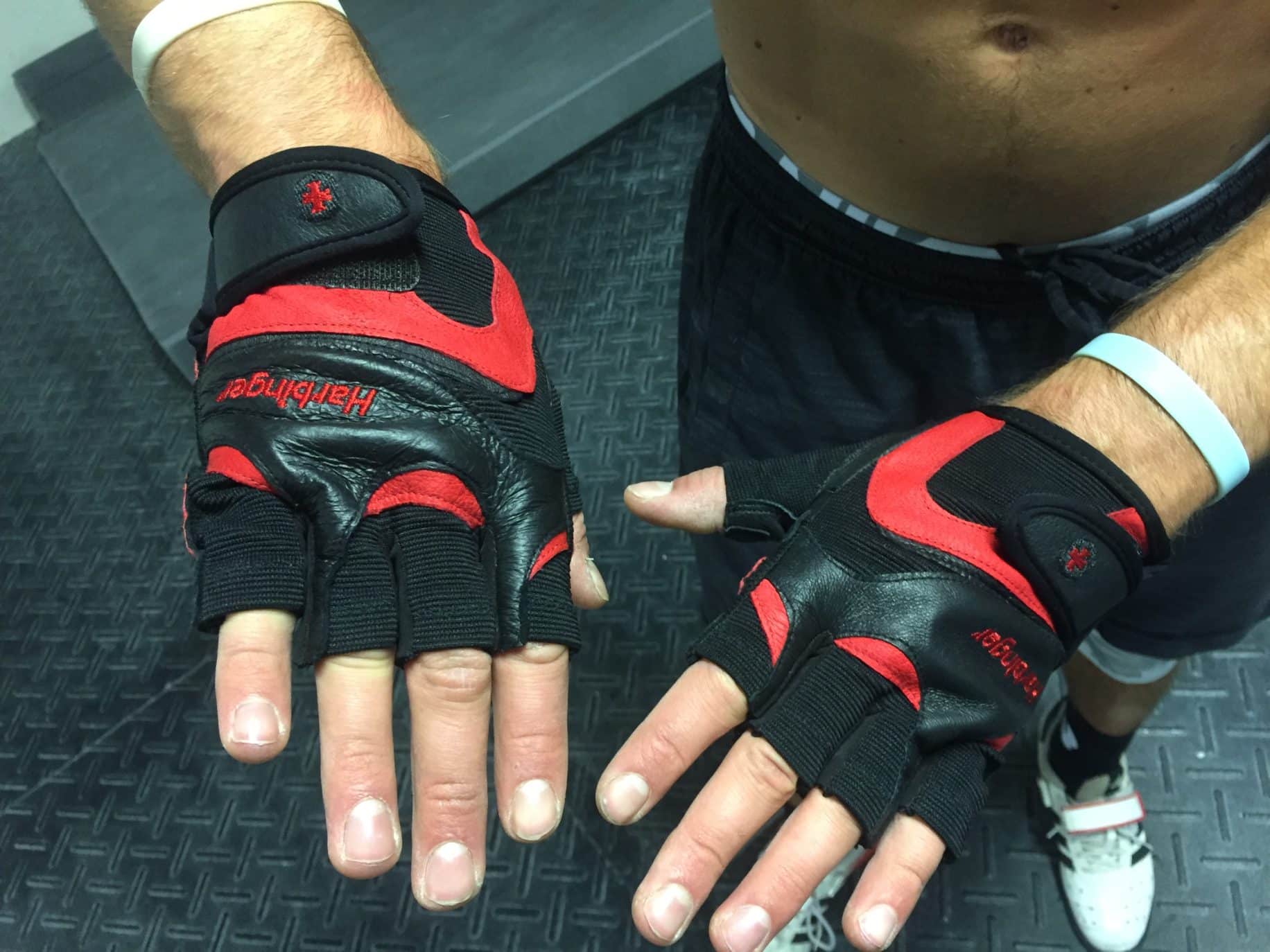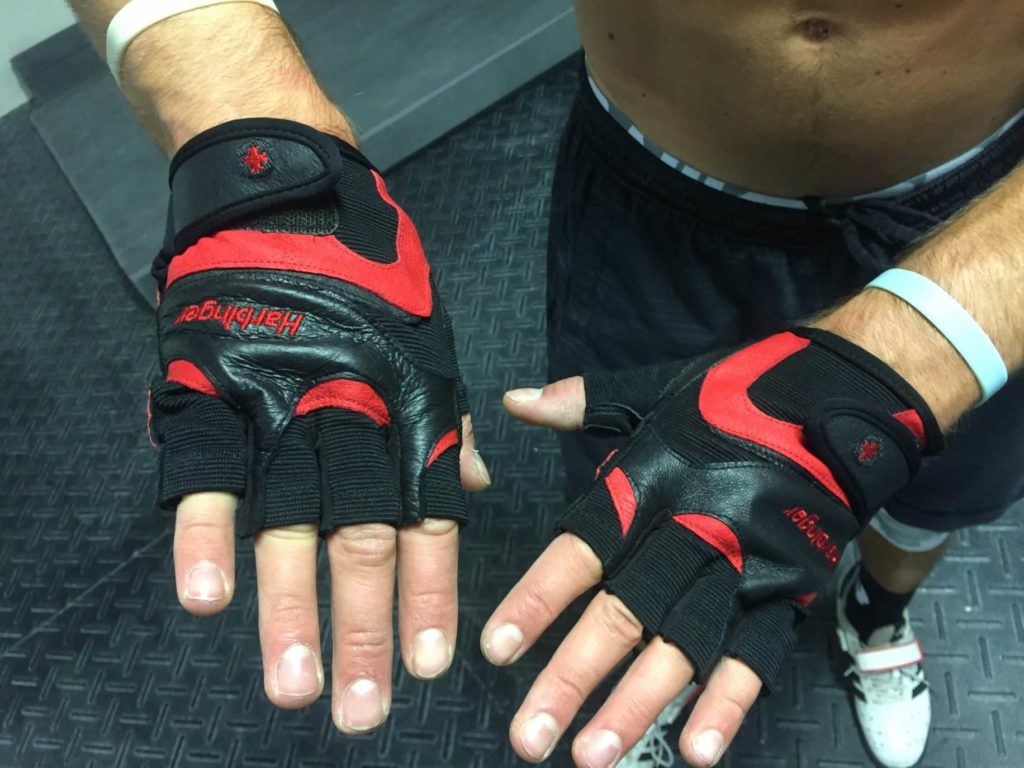 Another aspect that made these gloves pretty versatile was the compromise of their weight and design. They're a pretty standard, light glove, so they don't feel incredibly heavy on the hands. In addition, there's no wrist strap, which also makes these gloves feel light and versatile. Sometimes a bulky wrist wrap can limit things like handstands, or fully flat handed movements.
Feeling & Fit
The best way to describe how these gloves felt and fit is: standard. These gloves don't come with a ton of frills, or unique designs, and I liked them for that characteristic. In addition, they fit true to their size. A large fits a 8-8.5″ hand, and I have a 8″ hand. I didn't experience any sliding on the glove during any movements, or experience a time with the glove's palm sliding around.
While I liked this glove's simple design, there was one area I wasn't a fan of. The velcro that connects by the wrist is pretty small, which could be an issue for someone with smaller wrists. Personally, I wish this glove had a slightly larger strip of velcro to pull the glove more secure.
Construction
This glove's design is pretty simple and comes with no additional frills like a wrist wrap, or additional thumb padding. Harbinger utilizes their TechGel™ pads around the palm, which are said to promote extra grip along common stress points. In addition, they use their BiFlex™ construction to allow the TechGel pads to move with the hand.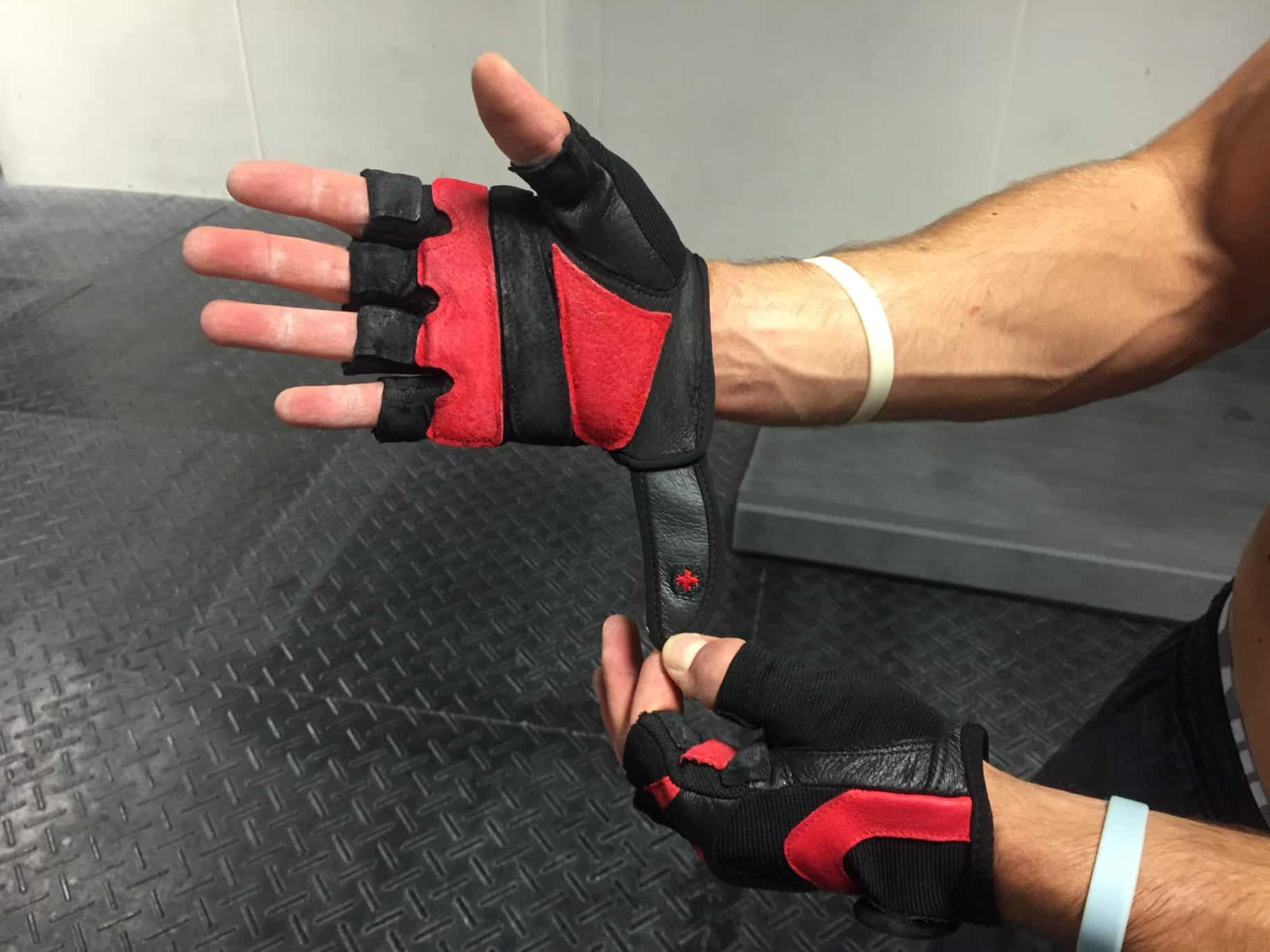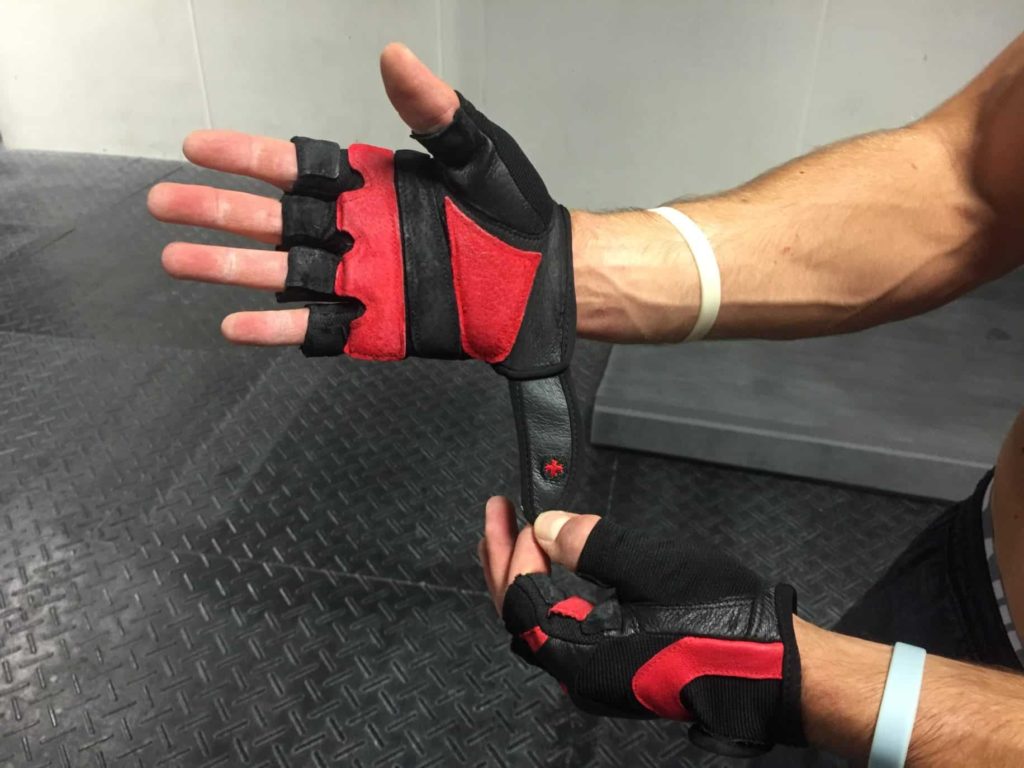 On the palm side, there are multiple areas of leather material, which is similar to the knuckle side of the glove. The velcro that covers the wrist is pretty small, and doesn't do the best job at providing you the ability to pull the glove maximally tight.
Price
The price of these gloves start around $24.99, which I felt was fair. This price isn't ridiculously high for gloves, but at the same time, these gloves are pretty simply designed. For this reason, I feel the price wasn't unreasonable for their construction and how they performed in the gym.
Wrapping Up
The Harbinger FlexFit Gloves were a compromise of a few glove characteristics, which included their weight, construction, and gripping abilities. Personally, I liked their no frill design, but for some they may not have enough velcro on the wrist for adequate tightness.
If you need a standard glove that's pretty versatile, then the Harbinger FlexFit Gloves may be for a great pick you.