Sweating is a good thing: It helps your body stay cool by releasing heat, and that's especially important during a workout. But sweating also means you're losing water and essential electrolytes, which is why it's critical to rehydrate before, during, and after a heavy lifting session or HIIT class. Quick reminder: Replenishing fluids can help regulate your blood pressure, remove metabolic waste produced during your workout, and boost your performance.
To make things even easier for you, BarBend has teamed up with The Vitamin Shoppe — home to a range of hydration and electrolyte supplements from Liquid I.V., Kaged, and more — to detail how much water you really need during your training so you can always reach your fitness goals.
Editor's Note: The content on BarBend is meant to be informative in nature, but it should not be taken as medical advice. When starting a new training regimen and/or diet, it is always a good idea to consult with a trusted medical professional. We are not a medical resource. The opinions and articles on this site are not intended for use as diagnosis, prevention, and/or treatment of health problems. They are not substitutes for consulting a qualified medical professional.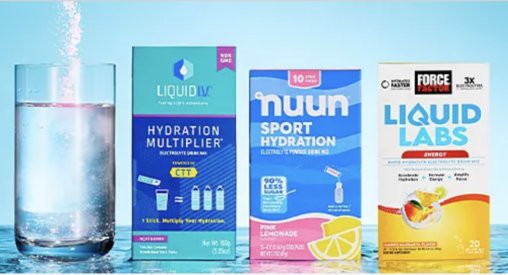 Prepare for your next training session with the help of The Vitamin Shoppe's selection of hydration and electrolyte products from brands like Liquid I.V., Kaged, Nuun, and more!
How Much Water Do You Need While Training
Water makes up around 55%-60% percent of our body weight, so it's important to keep our hydration levels up to snuff. You've heard the old cliche of needing eight cups of water per day, but is that actually enough?
It turns out many of us need a little more than that — especially if you're active, exercise often, or live in a hot climate or at a high altitude. Men need about 15.5 cups of fluids a day, while women need around 11.5 cups per day. While that may seem like a lot of water to swig, about 20% of our daily fluid intake usually comes from foods such as water-rich fruits and veggies, which makes it easier to hit your daily quota.
Now, back to exercising: Yes, you need to drink more water to help replenish the fluids lost during your workout. While there's a bit of science around how much water you should drink before, during, and after a sweat session, breaking it down doesn't have to be confusing.
Here's the hydration schedule the American Council for Exercise recommends: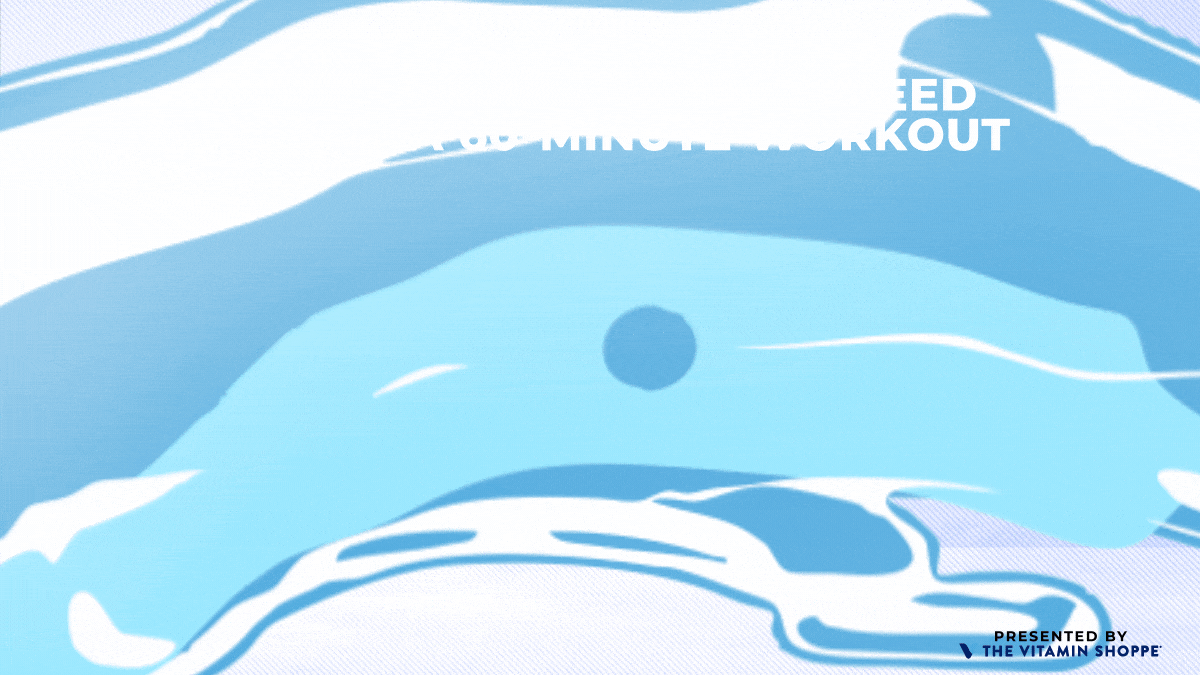 Before a workout
Drink 17 to 20 ounces (or two to 2.5 cups) of water two to three hours before exercise.
Drink eight ounces (or one cup) of fluid 20 to 30 minutes before exercise.
During a workout
Drink seven to 10 ounces (or about one cup) of fluid every 10 to 20 minutes during exercise.
After a workout
Drink an additional eight ounces (one cup) of fluid around 30 minutes after exercise.
Drink 16 to 24 ounces (two to three cups) of fluid for every pound of body weight lost during exercise.
Pro tip: We lose anywhere from 17 to 68 ounces of water per hour during exercise, so weighing yourself before and after a workout can help you determine how much fluid you've lost, which can then better inform how much you should aim to drink. (1) For example, if you weigh two pounds less after your workout, that means you should try to drink around four cups of water or an electrolyte beverage in the hours after you're done training.
That said, the United States Centers for Disease Control states that you should not drink more than 48 ounces of water — or any other fluid — per hour. Drinking more could potentially lead to a rare condition called hyponatremia, which is when the sodium levels in the body become too diluted, leading to nausea, headaches, seizures, and, at worst, comas. So be sure to spread the water out evenly over the course of the day.
How Much Water Loss Causes Dehydration?
Before diving into the details, it's important to understand what dehydration really means. In its simplest terms, dehydration occurs when your body loses more fluids than it takes in, and this imbalance messes with your body's normal functioning.
The amount of water loss that can lead to dehydration varies depending on how much you naturally sweat, the environment you're in, your overall health, and other factors. But generally speaking, losing about 2% of your body weight in water can lead to dehydration if no fluids are going back into your body.
However, even mild dehydration — or losing 1% to 2% of your body's fluids — can cause you to feel some unpleasant effects, like fatigue and dizziness. (2)
Many people experience mild dehydration during a workout because they don't drink enough before, during, and after. And remember, we lose about 17 to 68 ounces of fluid per hour during a tough workout, which makes it that much more important to bring your water bottle with you to the gym (and refill it repeatedly).
Symptoms of Dehydration
Feeling thirsty is just one obvious way your body is telling you it needs more water. But because thirst is already a sign of mild dehydration, you shouldn't wait to feel thirsty to drink something — instead, focus on drinking water throughout the day.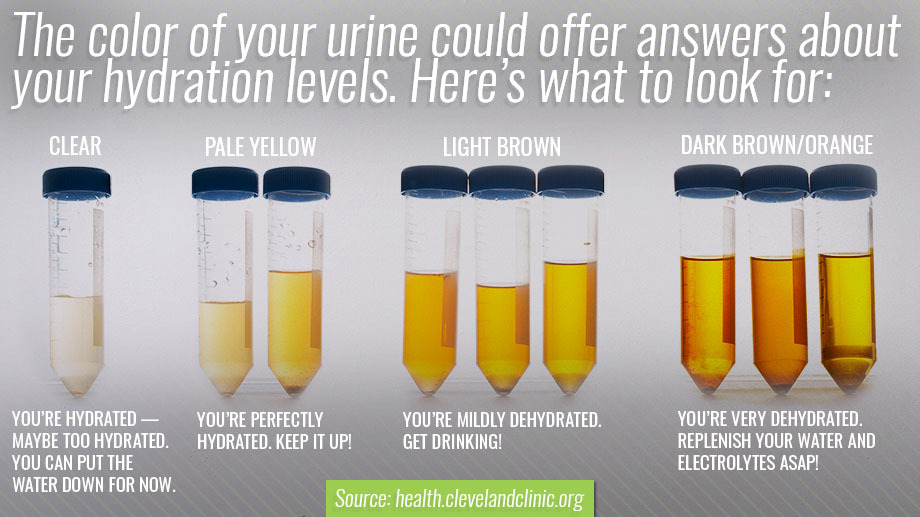 Other than craving a cold glass, here are some early signs of dehydration to watch out for:
Lightheadedness
Headache
Fatigue
Dry mouth
Dark yellow, strong-smelling urine (FYI, urine that's light yellow or colorless is a good indication you're well-hydrated)
Urinating less often than usual
Foods and Drinks That Keep You Hydrated
Staying hydrated doesn't have to be boring — in addition to drinking water throughout the day, you can easily shake things up by including hydrating foods and good-for-you drinks into your meal plan. Start by adding the following foods and drinks to your day:
Cucumbers: Cucumbers are nearly 96% water, deeming them one of the best fruits (yes, they're technically a fruit) to keep you hydrated. Dice them into a salad or slice them into water to infuse it with fresh flavor.
Iceberg lettuce: Also made up of mostly water, iceberg lettuce adds crunch to sandwiches, and makes a great base for salads or as a replacement for wheat buns to make low-carb burgers.
Celery: Try dipping celery stalks into high-protein peanut butter powder for a satiating snack that's also hydrating.
Watermelon: This juicy fruit is about 92% water and is as delicious on its own as it is in a salad tossed with briny feta and fresh mint leaves.
Tomatoes: The most versatile fruit, tomatoes are super hydrating and work well in both sweet and savory dishes. But note that cooking them down gets rid of most of their water content, so try enjoying them raw when you can.
Strawberries: These red berries are made up of 92% water — plop them into protein smoothies and Greek yogurt parfaits.
Hydration and electrolyte supplements: Electrolytes are minerals that help balance your body's fluids, and you'll want to supplement with these when you're working out or exercising in the heat. The Vitamin Shoppe is home to a variety of electrolyte supplements, from on-the-go-friendly tablets to refreshing drink mixes, that make hydration easy and delicious.
While these fruits and vegetables are some of the top hydrating foods, all produce is rich in water and can help you replenish lost fluids after a workout. Focusing on a nutrient-dense diet filled with different plants can help you get more water without even trying.
Conclusion
Staying hydrated helps you perform at your peak both in and out of the gym, and you shouldn't wait until you're feeling thirsty to take a swig of water or shake up an electrolyte drink. Set periodic reminders to drink enough fluids throughout your day, and don't forget to hydrate as you work out. Remember: Drink one cup half an hour before your workout, one cup every 10 to 20 minutes during exercise, and one cup 30 minutes after you're done.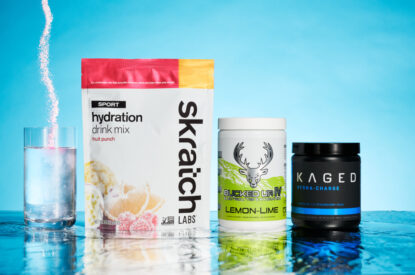 Prepare for your next training session with the help of The Vitamin Shoppe's selection of hydration and electrolyte products from brands like Skratch Labs, Bucked Up, and Kaged!
To make sure your body is adequately hydrated, head over to The Vitamin Shoppe, where you'll find a range of electrolyte and hydration products available from brands like Liquid I.V., Kaged, Nuun, BodyTech, and more.
References
Exercise and Fluid Replacement. Medicine & Science in Sports & Exercise 39(2):p 377-390, February 2007. | DOI: 10.1249/mss.0b013e31802ca597
Riebl SK, Davy BM. The Hydration Equation: Update on Water Balance and Cognitive Performance. ACSMs Health Fit J. 2013 Nov;17(6):21-28. doi: 10.1249/FIT.0b013e3182a9570f. PMID: 25346594; PMCID: PMC4207053.
Featured image: Jacob Lund on Shutterstock