The 2017 IWF Weightlifting World Championships begin on Tuesday, November 28th and run through Tuesday, December 5th. This year, the event is taking place in Anaheim, California. If you're interested in watching live, tickets are available for preorder here or at the venue during the event.
Can't make it to watch live in Anaheim? There are several viewing options for weightlifting fans around the globe. Below, we've included relevant links and watch details for US and international viewers.
Schedule
The International Weightlifting Federation has announced the final schedule. For convenience, we've embedded the schedule below.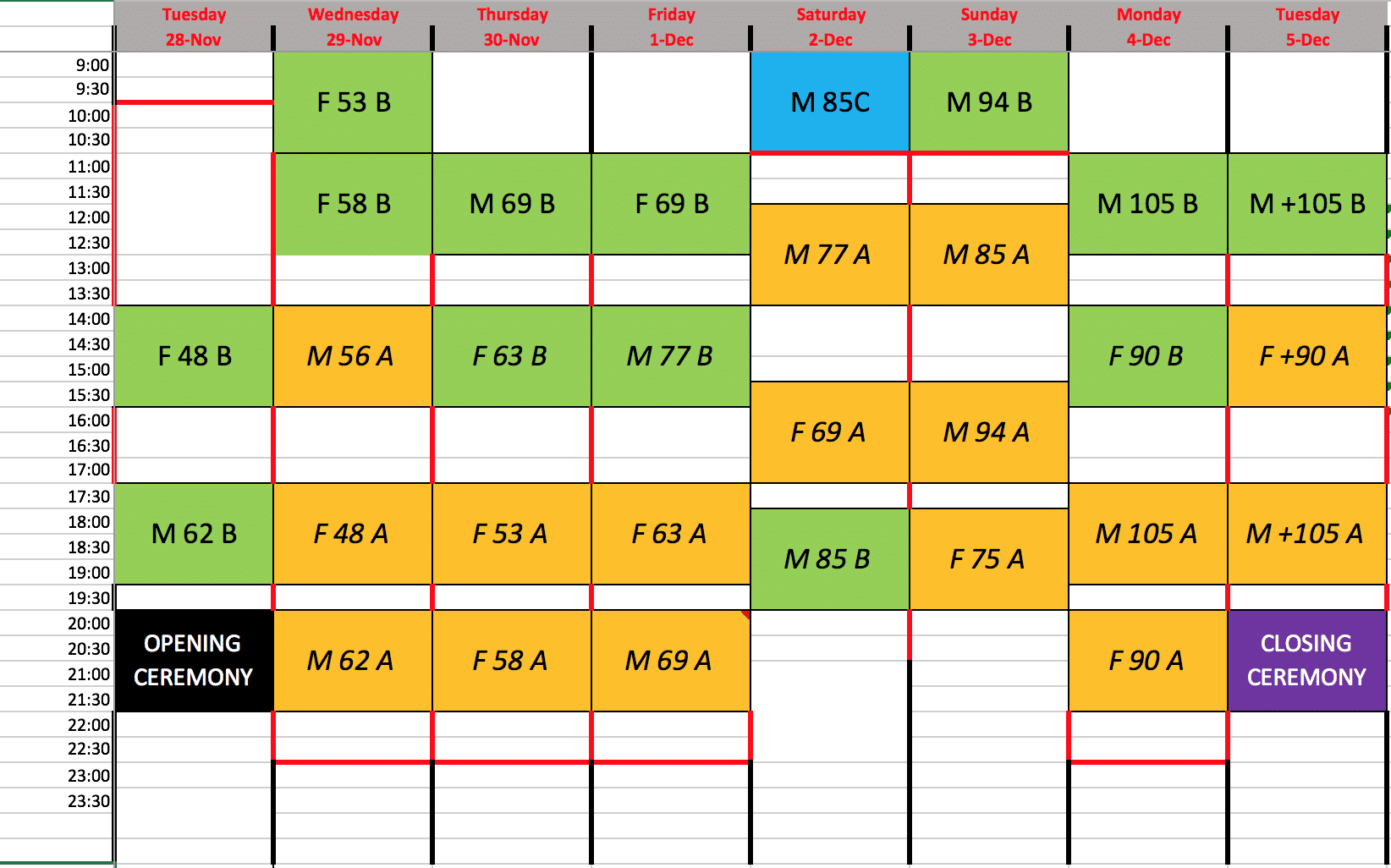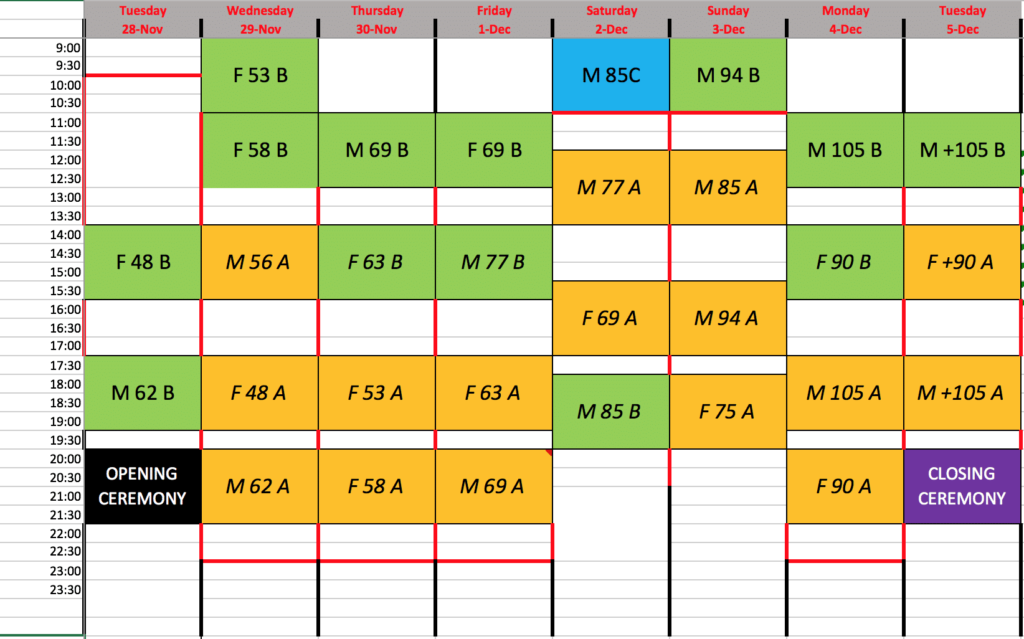 Image courtesy USA Weightlifting and IWF
How to Watch for Viewers in the USA
Viewers in the United States can watch "A" sessions on ESPN3. Certain B sessions will also be broadcast on ESPN3. (Sessions italicized in the schedule above are scheduled for TV broadcast; USA Weightlifting also has a comprehensive schedule of ESPN3 broadcast sessions here.) According to our partners at USA Weightlifting, beIN Sports network will also carry a daily highlight show.
Non televised sessions (non-italicized sessions in the schedule above) will be carried LIVE for free on USA Weightlifting's website. Commentary for these sessions is provided in partnership with BarBend.com
How to Watch for International (Non-USA) Viewers
For viewers in Canada, televised sessions will be carried on DAZN.
Below is a complete list (as we know; there may be more additions) of international broadcasters; schedules and session broadcasts may vary country by country. International viewers may also be able to watch the action live USA Weightlifting's website.
Armenia Public TV
beIN SPORTS USA
beIN SPORTS Middle East/North Africa
Belarus TV
CCTV China
DAZN Canada
DAZN Japan
DSport India
ESPN3 USA
ESPN Latin America
Fox Sports Asia
Kwese Sports – Sub-Saharan Africa
L'Equipe France
National TV Albania
Premier Sports UK
Silknet Georgia
Sky New Zealand
TV Globo Brazil
TVE Spain
TVP Poland
Viasat Baltics
Featured image courtesy USA Weightlifting