More than 10 Indian weightlifters have been asked to leave their national team's training camp after testing positive for performance enhancement drugs, The Hindustan Times first reported. They have all been temporarily suspended until the anti-doping proceedings are completed. The athletes may face a longer term ban from their national team, in which case the International Weightlifting Federation (IWF) may not get involved and bans from international competition may not be implemented.
The Indian weightlifting team were in camp prepping for the Commonwealth Championships, a silver-level Olympic qualification event. The Commonwealth Championships are set to run from July 9th to July 14th in Apia, the capital city of Samoa. Missing the Commonwealth Championships is a big deal for these weightlifters because it serves as another opportunity to earn ranking points toward the 2020 Tokyo Olympic Games.
The qualification process for the 2020 Games has been ongoing since November, 2018 and will run up to April, 2020.
All athletes must qualify individually and can only do so by earning ranking points at IWF sanctioned competitions, like the Commonwealth Championships. The qualification process is lengthy, and has been revised since the 2012 and 2016 Olympic cycles where countries generally qualified with combined totals at the World Weightlifting Championships. We wrote extensively on USA Weightlifting's Tokyo 2020 selection procedure, and as well as the selection process getting a revision. Along with the qualification process changing, there were also updates to the IWF's anti-doping requirements, and weight categories.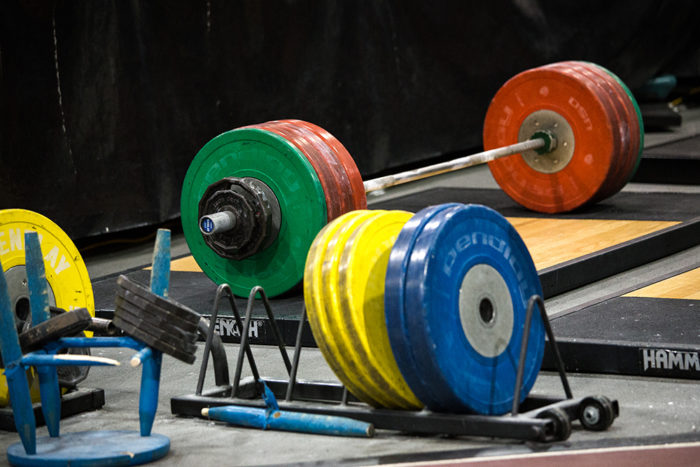 So how does all of this specifically affect the Indian weightlifters? If the athletes are confirmed to be doping and are banned from their national team and the IWF doesn't get involved, then India may not face penalties and bans from international competition. If the IWF does get involved, the athletes could face a four-year ban, which would put India in a tough spot heading into an Olympic year. The IWF notes that countries with three or more anti-doping violations can have the number of athletes allowed at competition reduced, or the nation could be excluded completely from international competition.
According to the Indian Weightlifting Federation's anti-doping policy, there will be additional consequences.
"We will make it mandatory for state units to submit the whereabouts of athletes participating at the national level. The list will be given to NADA. Hopefully, it will give results," the Indian Weightlifting Federation's Secretary-General, Sahdev Yadav told the Hindustan Times. "Some top lifters at the national camp in Patiala had gone home for different reasons. We have taken a serious view of this. I'm waiting for NADA's report," he added.
There's a lot we don't currently know about the situation: we don't know who tested positive, we don't know how many tested positive, we don't know which PED or PEDs showed up in the samples, and we don't know if the athletes will receive an official ban from international competition. We'll report back as more information comes to light.