Inov-8 continues to deliver and develop their dynamic cross training shoes with their latest F-Lite 235 V3 model. The Inov-8 F-Lite 235 V3s is the third edition to the F-Lite 235 shoe line, and they're been re-worked with a few major construction updates. I put the Inov-8 F-Lite 235 V3s to the test and took deep dive into all of the characteristics that make this shoe the unique model it is.
My first impressions in this model was that this shoe felt different than other cross training shoes I've reviewed. Inov-8 provides the outsole, midsole, and outer construction with their own unique spin, which provides this shoe with a more "natural" and adaptive feeling. Some of my favorite features on the Inov-8 F-Lite 235 V3 include:
Dynamic Fascia Band on the outsole. 
Lightweight POWERFLOW+ midsole. 
All around solid durability. 
All-in-all, the Inov-8 F-Lite 235 V3s have been one of my favorite cross training shoes in 2019 for sprinting/jumping, recreational lifting, and performing agility work.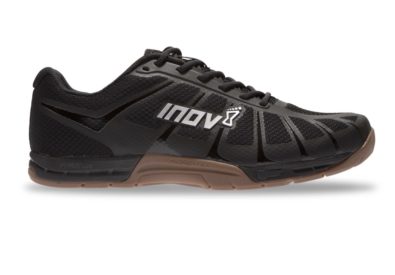 The Inov-8 F-Lite 235 V3 cross training shoe provides a dynamic fascia band outsole, PowerFlow midsole, and lightweight outer construction.
Why I Like About the Inov-8 F-Lite 235 V3
Dynamic Fascia Band allows the foot to truly grip the ground when running and under weight. 
POWERFLOW+ midsole provide this shoe with a comfortable ride on a day-to-day setting.  
Rope-Tec midsole and reinforced outer construction supports durability. 
What I Didn't Like About the Inov-8 F-Lite 235 V3
Stable, but not the best cross training option when moving weight above 455 lbs. 
Construction
Outer Construction
The outer construction on the Inov-8 F-Lite 235 V3 is a mix of synthetic materials and mesh. There is no stitching throughout, which is a nice indication that there will be lack of fraying on the portions of the shoe that connect the different materials together. Moving up the mid-foot on the outer is a continuation of the Meta-Flex design and Rope-Tec feature. The Meta-Flex is nice because it gives this maneuverability, but doesn't cause bunching of material.
The Rope-Tec is useful to avoid abrasion or burns from rope climbs. On the lateral side of the shoe there's In0v-8 branding, which is relatively small compared to other brands. Towards the toe, there's an extra layer of material that's intended to slow or prevent breakdown from movements that drag the toe.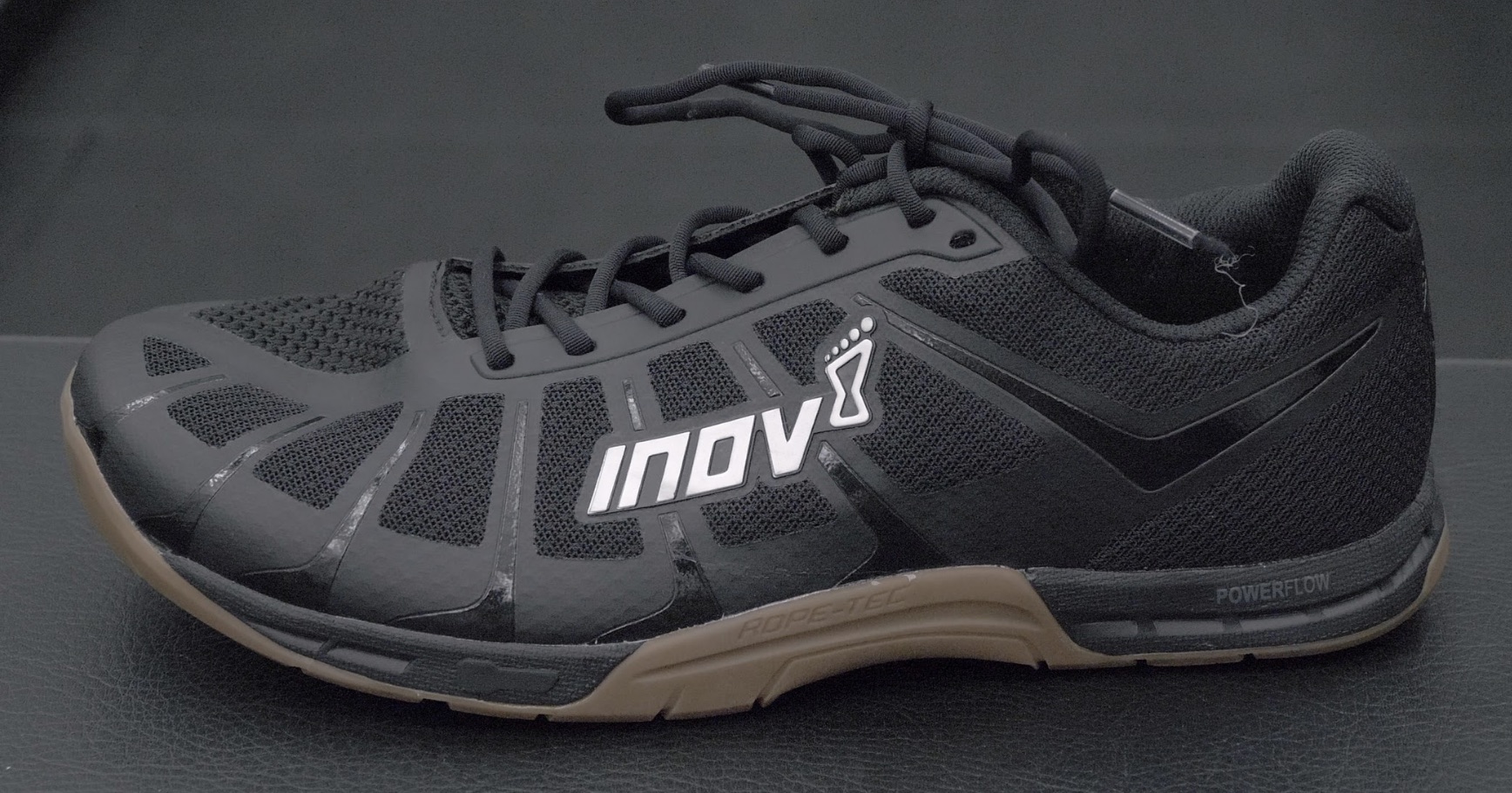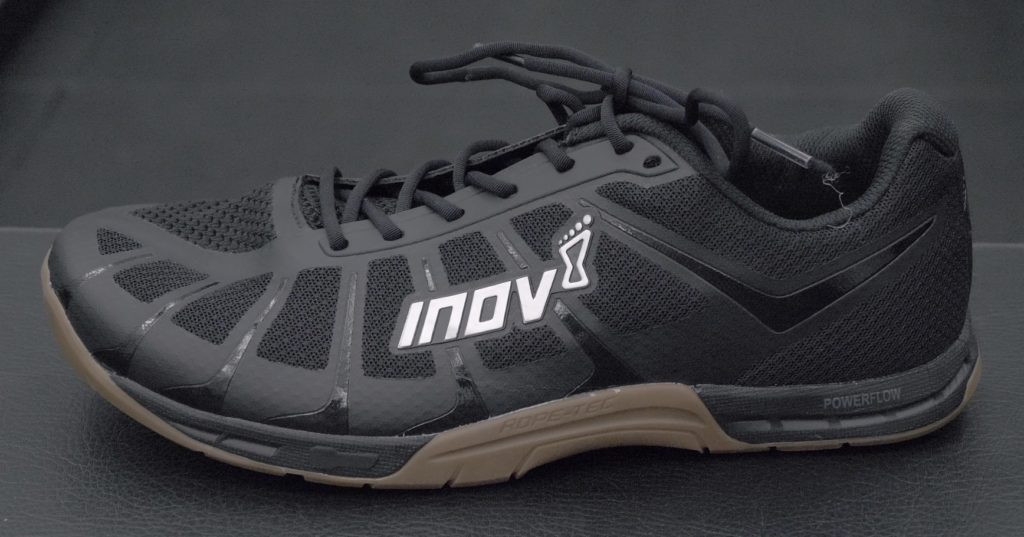 Mid-Foot and Heel
The mid-foot on the Inov-8 F-Lite 235 V3 cross training shoe has six eyelets and an additional seventh for athletes who like to lace lock their shoes. The eyelet material is reinforced to prevent stretching and the tongue is decently wide and padded to avoid any form of slippage down the side during workouts.
The heel is constructed with an adequately high inner boot cup to ensure there's no heel slippage. There's an additional heel cup that comes up a fair amount within the material to provide extra stability as well.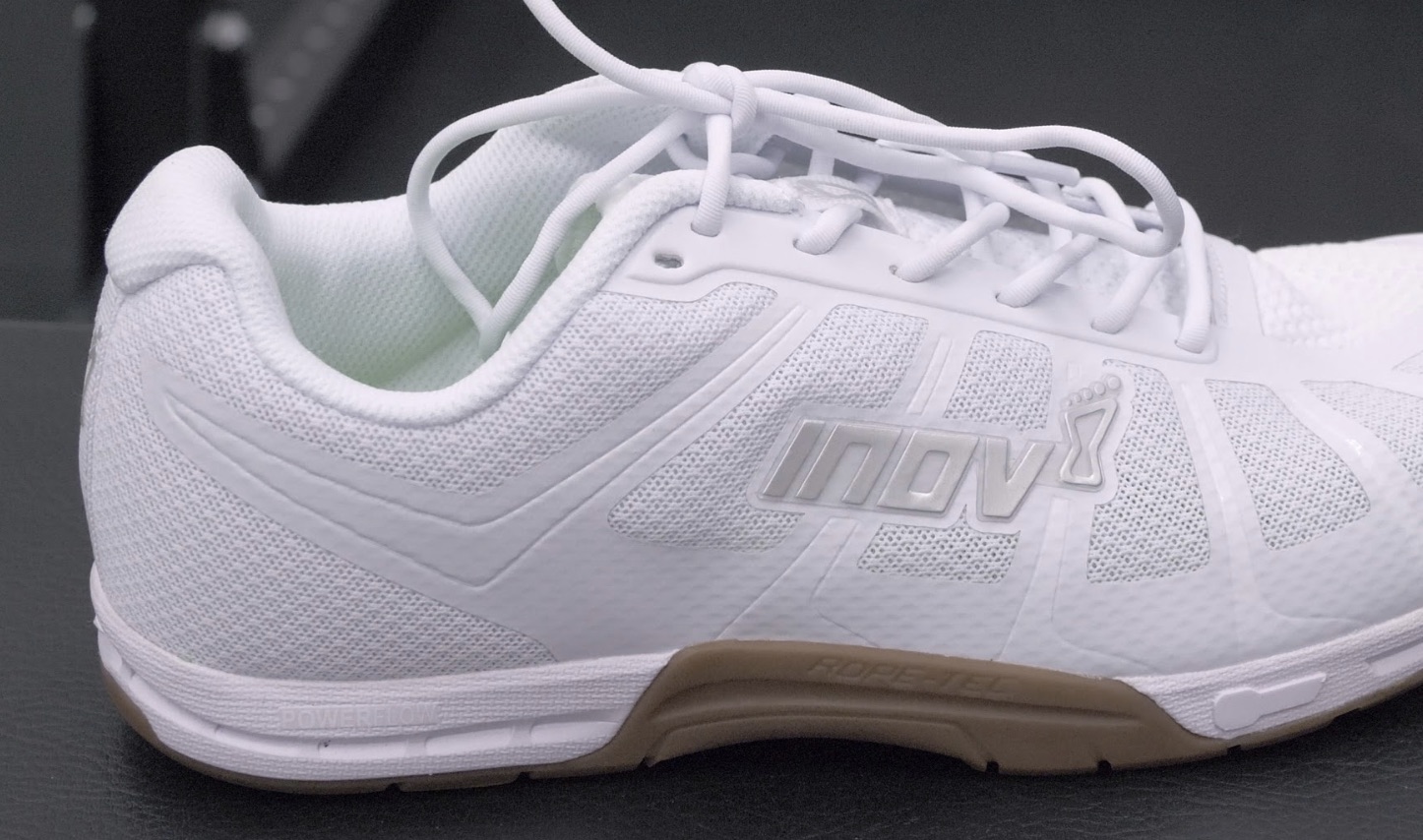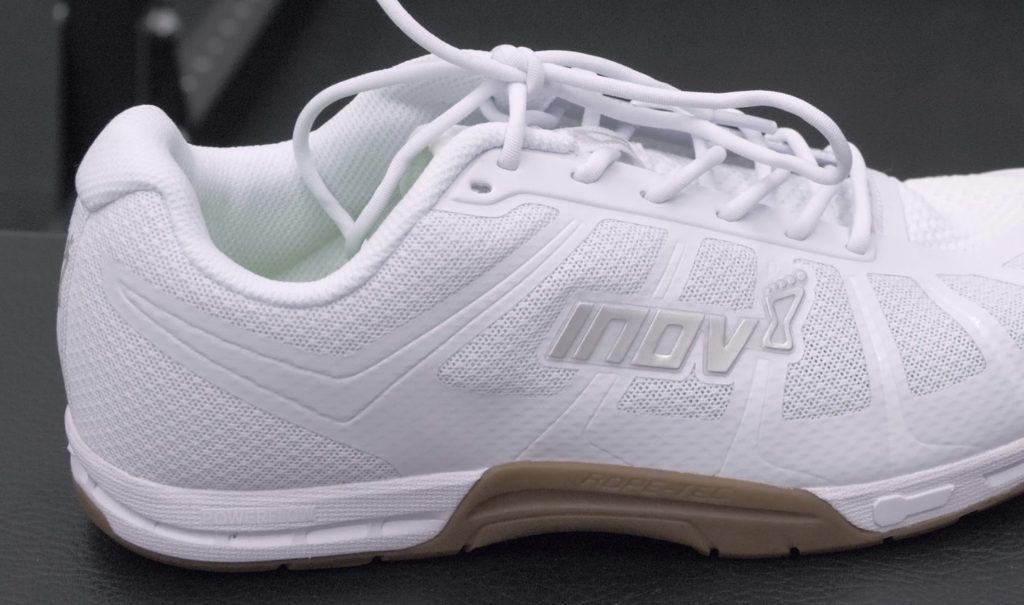 Midsole and Outsole
The midsole used in this model's heel and forefoot utilizes Inov-8's POWERFLOW+ technology. Inov-8 states that this technology is designed to promote better absorption of force in heel striking and propelling movements when jogging, jumping, and sprinting. On the mid-foot's medial and lateral sides, Inov-8 has equipped this model with their Rope-Tec technology to prevent rope burns.
The outsole extends over the midsole on the toe, which is great for preventing any form of lipping when doing toe dragging movements. On the heel, the outsole extends up slights to provide a slightly larger surface for heel stability reinforcement.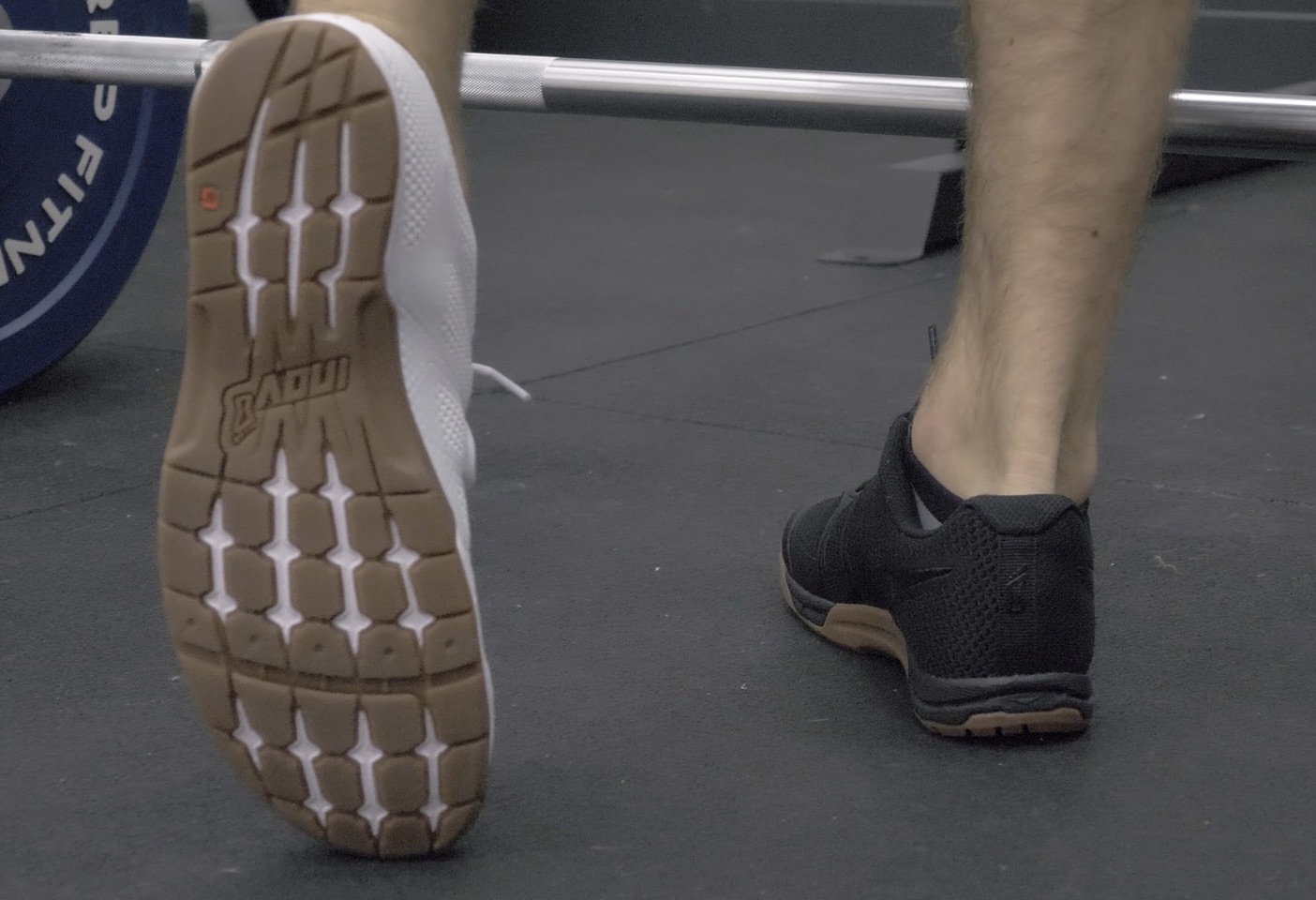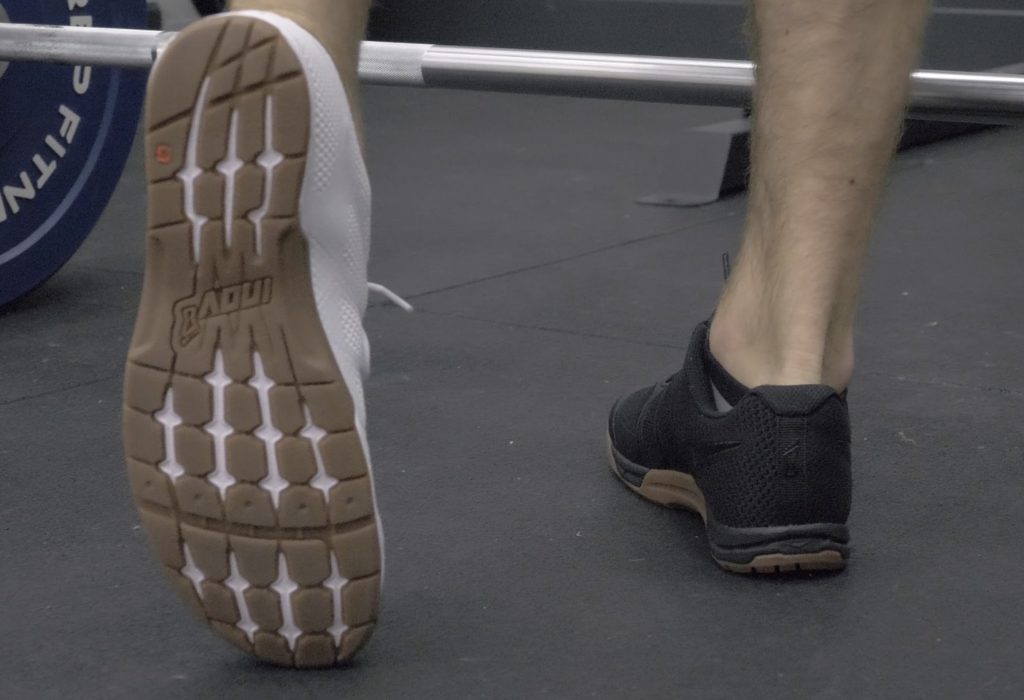 In my opinion, the outsole construction is the star player on this model. Inov-8 has equipped this shoe with their Dynamic Fascia Band technology, which is a construction feature used to replicate the plantar fascia ligament. In addition, Inov-8 uses their Meta-Flex construction on the forefoot to increase toe box mobility. This provides the shoe with a very natural and reactive feeling, which is awesome in multiple workout settings.
Performance
I perform three distinct tests when reviewing every pair of cross training shoe. The first test I used focuses on the shoe's ability to provide comfort on a daily basis. I wear them on my commute that ranges between 1-3 miles and up and down stairs to assess comfort. My next test focuses on stability, so I wear every pair through the exact same loaded workout to compare models to one another. The last test I perform focuses on a cross trainer's ability to be dynamic. I sprint, jump, and perform agility based workouts to assess this attribute.
Below, I've made a chart of some of the movements I use to assess comfort, stability, and performance. Every category receives a 1-10 score with 10 being the best of the best for a section.
| | |
| --- | --- |
| Movement Test | Rating + Note |
| Back Squat (Up to 315 lbs) / Deadlift (up to 455 lbs) | 8.7/10 — Very limited signs of compression |
| Box Jumps and Side Shuffles | 9.3/10 — Lightweight and highly maneuverable |
| Sprints (HIIT Workout) | 9.6/10 — Outsole grips the ground for reactive training |
| Walking to Work | 9.1/10 — Overall comfortable |
Inov-8 F-Lite 235 V3 Performance Perks
There were three things I loved about the Inov-8 F-Lite 235 V3s during my training sessions. For starters, I thought the Dynamic Fascia Band was one of the best outsoles I've ever used for gripping and truly feeling connected to the ground. The second performance trait I loved came from the POWERFLOW+ midsole, which was responsive enough for sprints, but stable enough for decently heavy squats. My final pro with this shoe was how lightweight and form fitting it was on my foot. It felt similar to one of my old track shoes, so it wasn't heavy in any setting.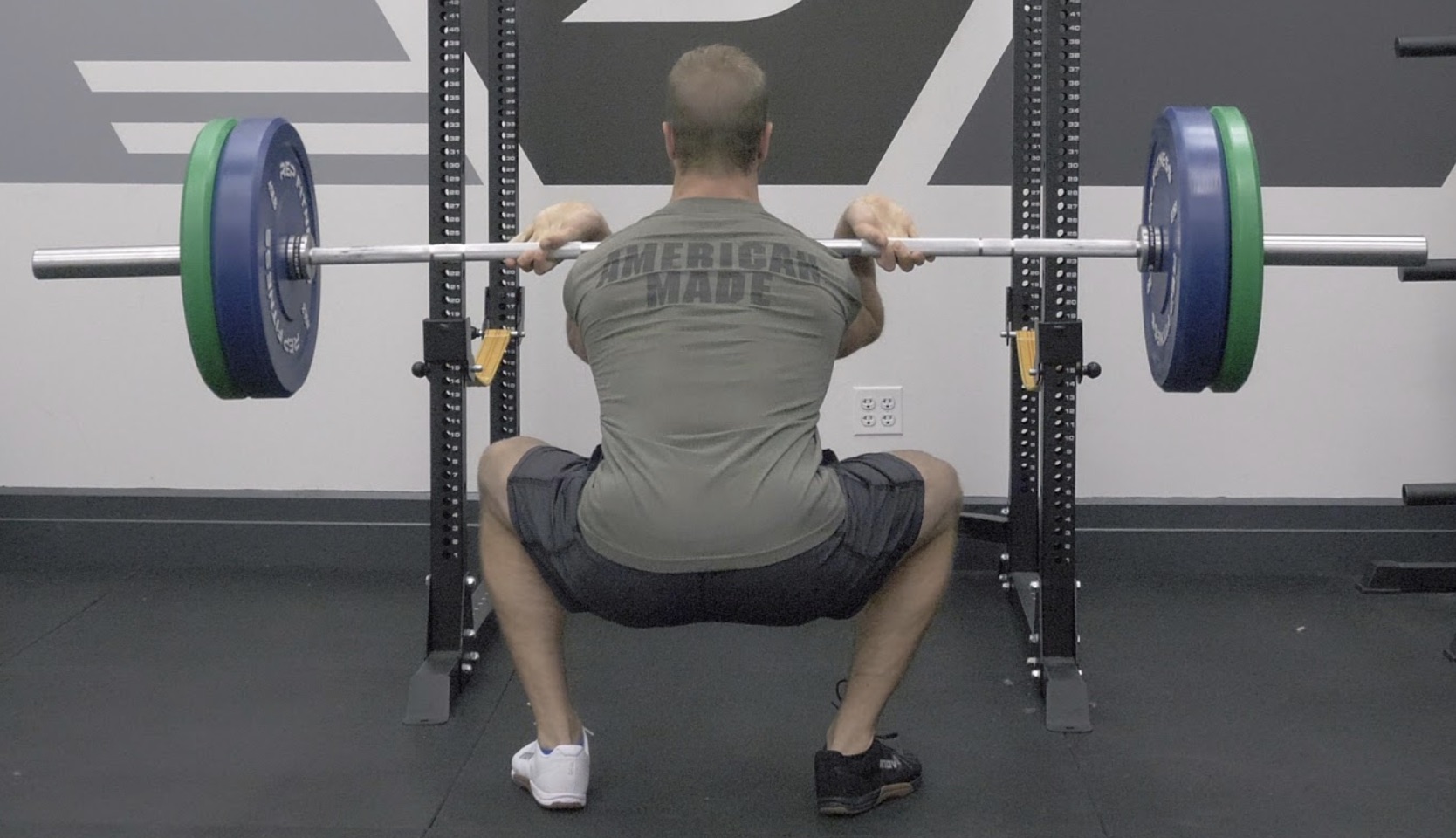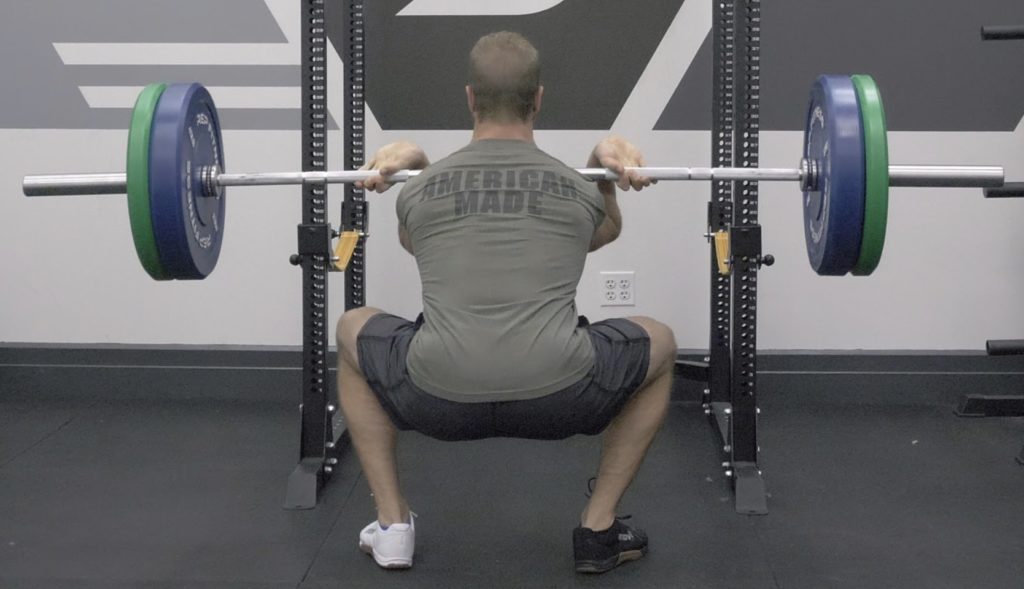 Inov-8 F-Lite 235 V3 Performance Drawbacks
The only real drawback to this model is the overall stability. The shoe is stable, don't get me wrong, but it's not the most stable cross trainer on the market. If you're someone squatting and deadlifting 400 lbs, then you're more than fine with this model. However, if you're pushing weight higher than that on a consistent basis, then I would account for the overall stability.
Durability
The overall durability of the Inov-8 F-Lite 235 V3s was pretty solid. These shoes are extremely light, which at times, can suggest durability issues, but I think Inov-8 accommodated for these concerns pretty well. The Rope-Tec throughout the midsole did a good job at resisting abrasions, and the outer construction extending off of it throughout the mid-foot has no stitching, so there's no chance of fraying.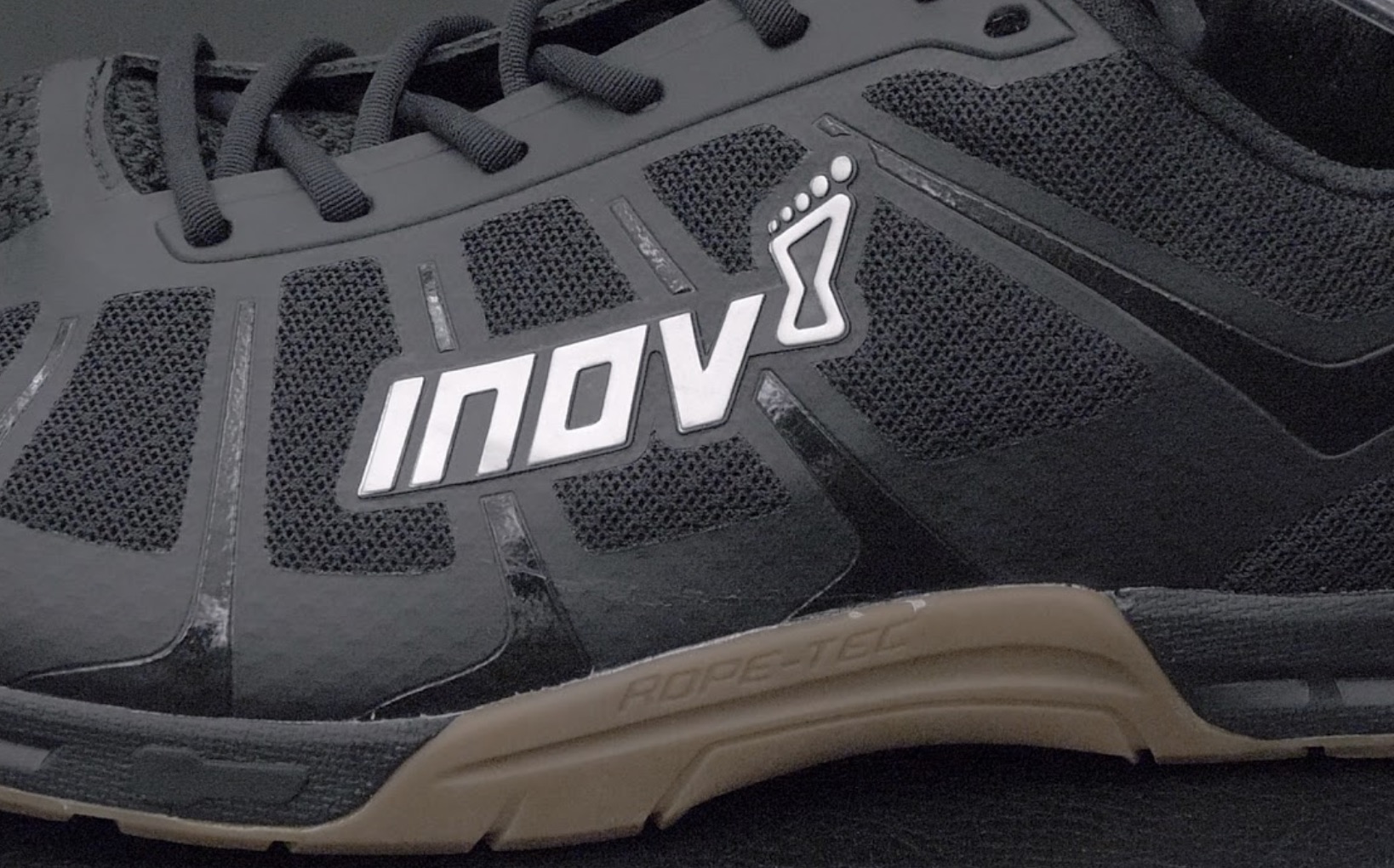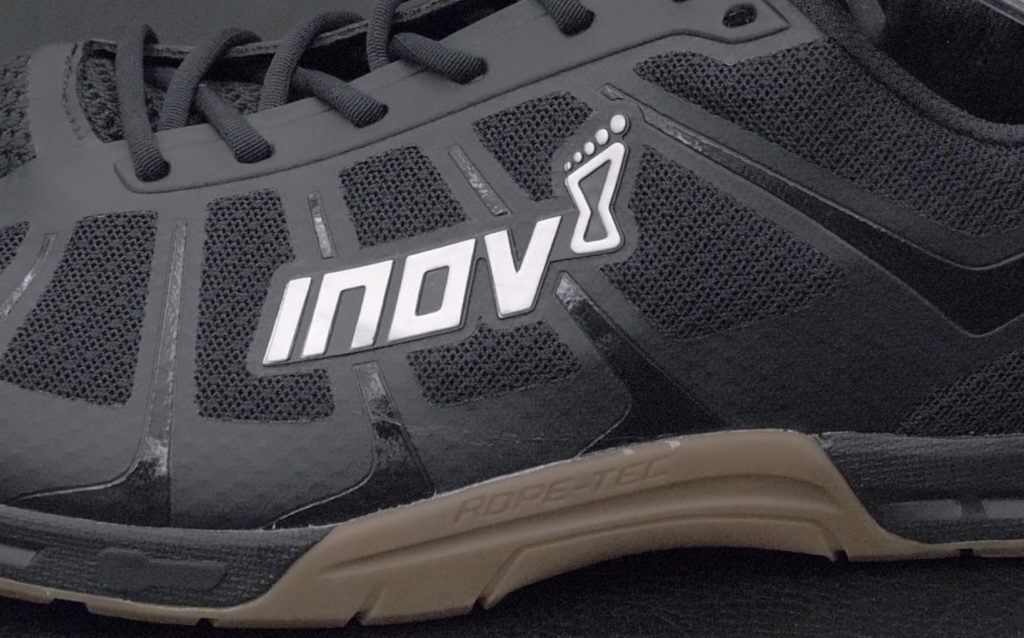 In all of my tests, I didn't notice any glaring issues with the potential breakdown of this cross training shoe. However, it is still relatively new to the market, so it will be interesting to see how this fairs over the next six months. All-in-all though, I don't think there will be many concerns based off the first assessments placed on this model.
Price
The price of the Inov-8 F-Lite 235 V3 cross training shoe comes in at $130.00 USD. This price is similar to what you'd pay for other new cross training shoes from big companies. If you're on the market for a cost efficient model, then this might not be your best. Although, if you need justification for this price, then I do think this model is currently the best on the market for matching the asks of agility and strength training into one shoe.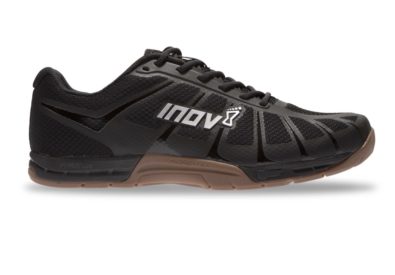 The Inov-8 F-Lite 235 V3 cross training shoe provides a dynamic fascia band outsole, PowerFlow midsole, and lightweight outer construction.
Wrapping Up
Overall, I was a big fan of the Inov-8 F-Lite 235 V3 cross training shoe. It's lightweight, maneuverable, and provides some of Inov-8's best construction features. Personally, this is my favorite model for tying the needs of agility/sprint and strength training into one shoe. It helps take the thinking process out of which shoes to pack for training sessions.
If you want a form fitting shoe that feels natural and responsive, then give the Inov-8 F-Lite 235 V3 a try!