Read more about strongman training here.
This program is very specific and can be run multiple times, just start over.
YOU can't half-ass this style of training. If you miss days, it does affect the outcome.
Try to make no modifications to it the first time though.
It's going to be difficult. If you find it easy, you are going too light.
Rest and nutrition are just as important as the training.
Form and rep quality are paramount.
A positive mind-set during training does wonders for your outcome.
To view a larger version of each week, simply click.
For a tutorial on "stone loaders," please see embedded video below the graphics.
Week 1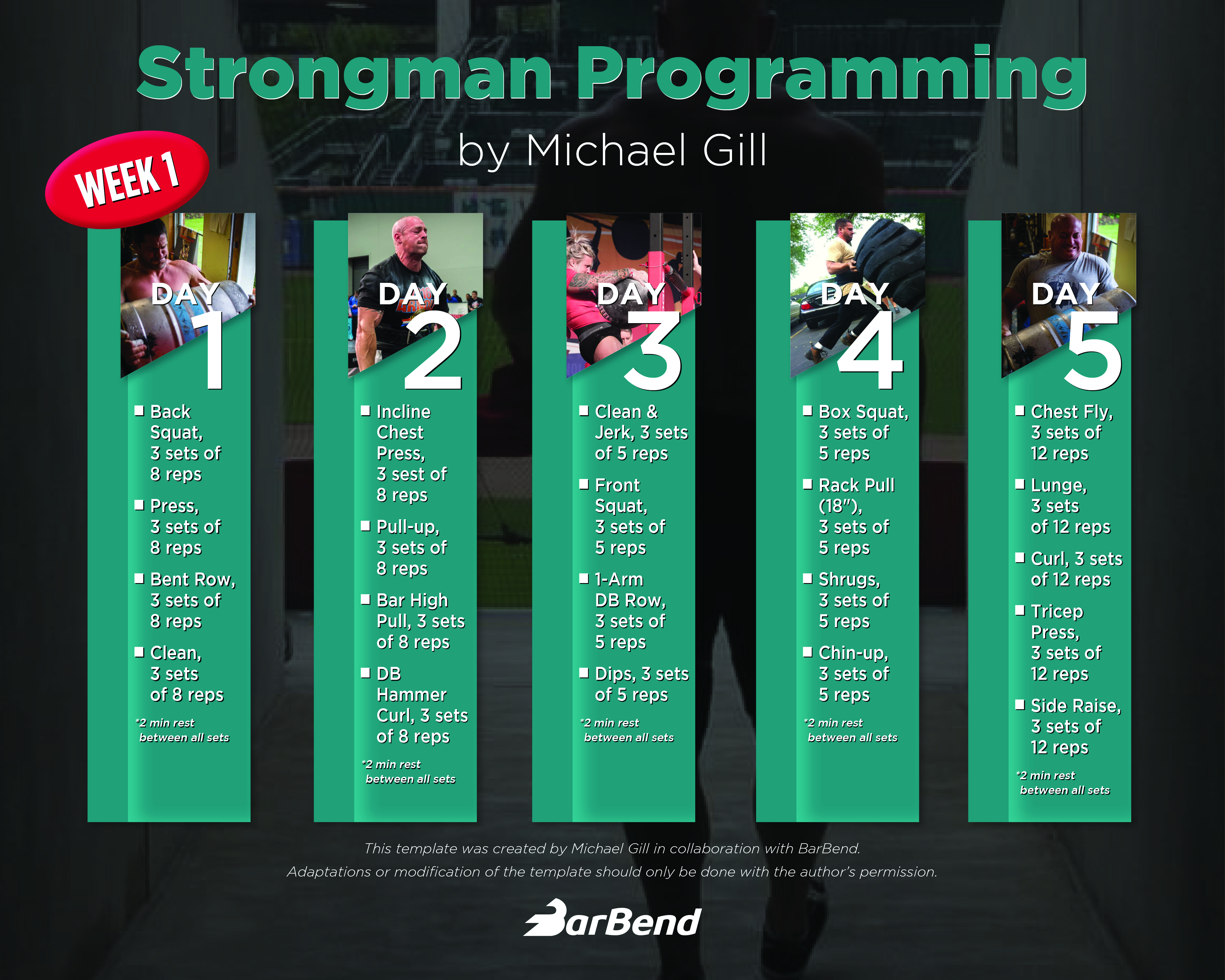 Week 2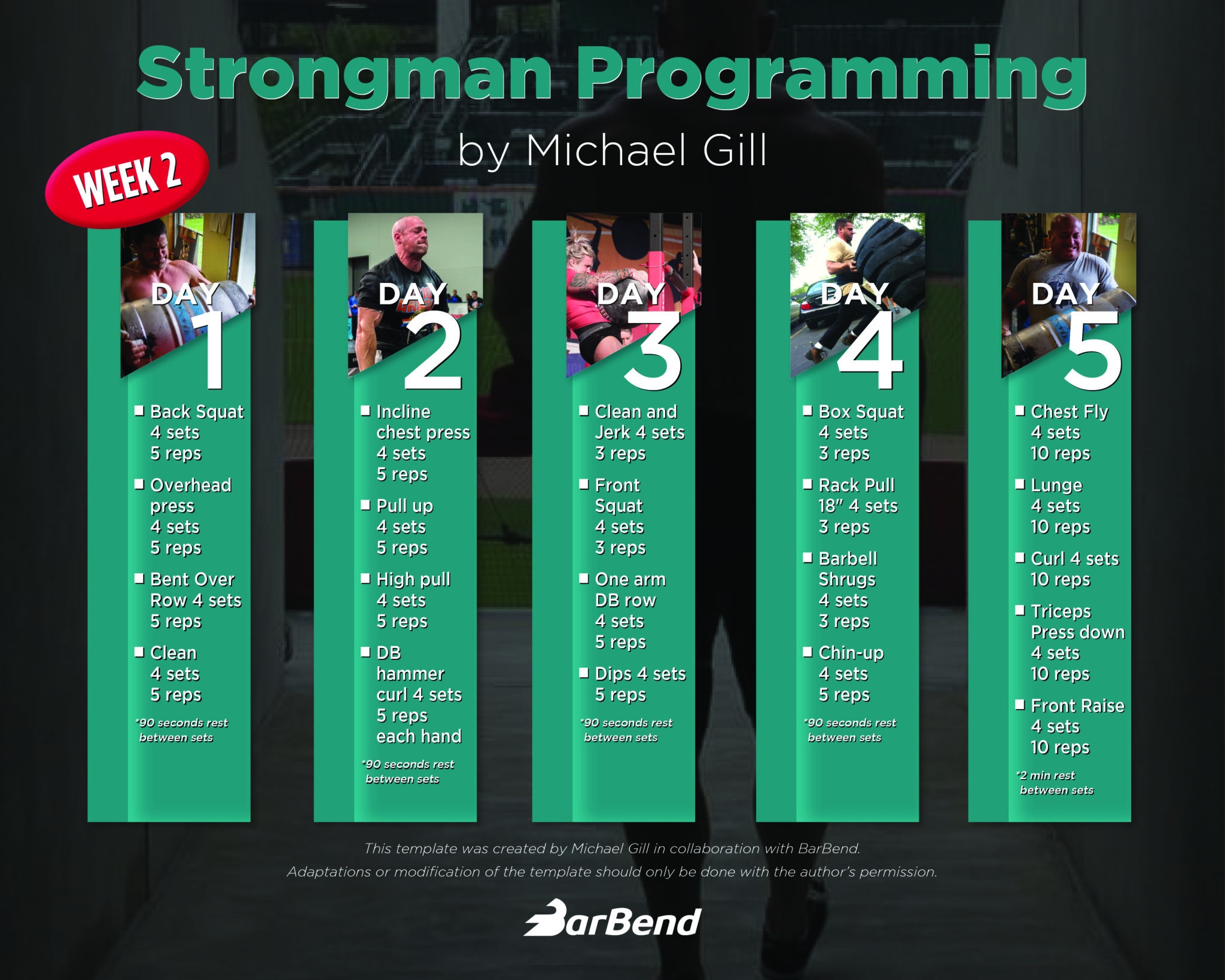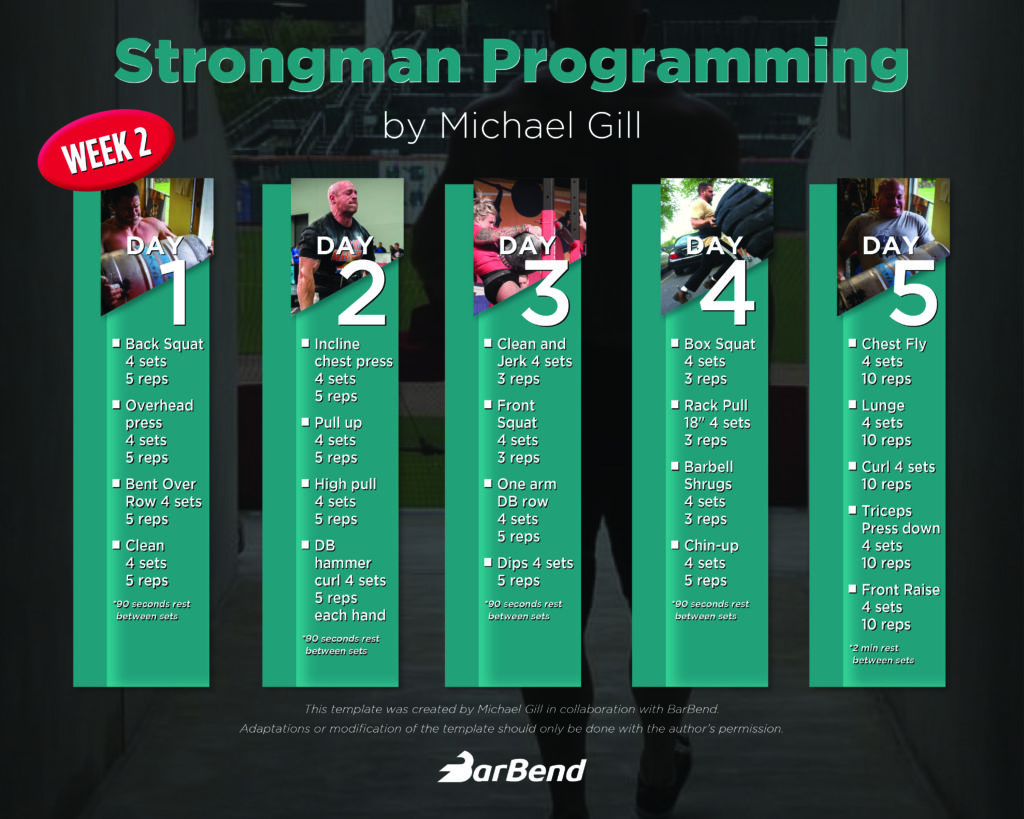 Week 3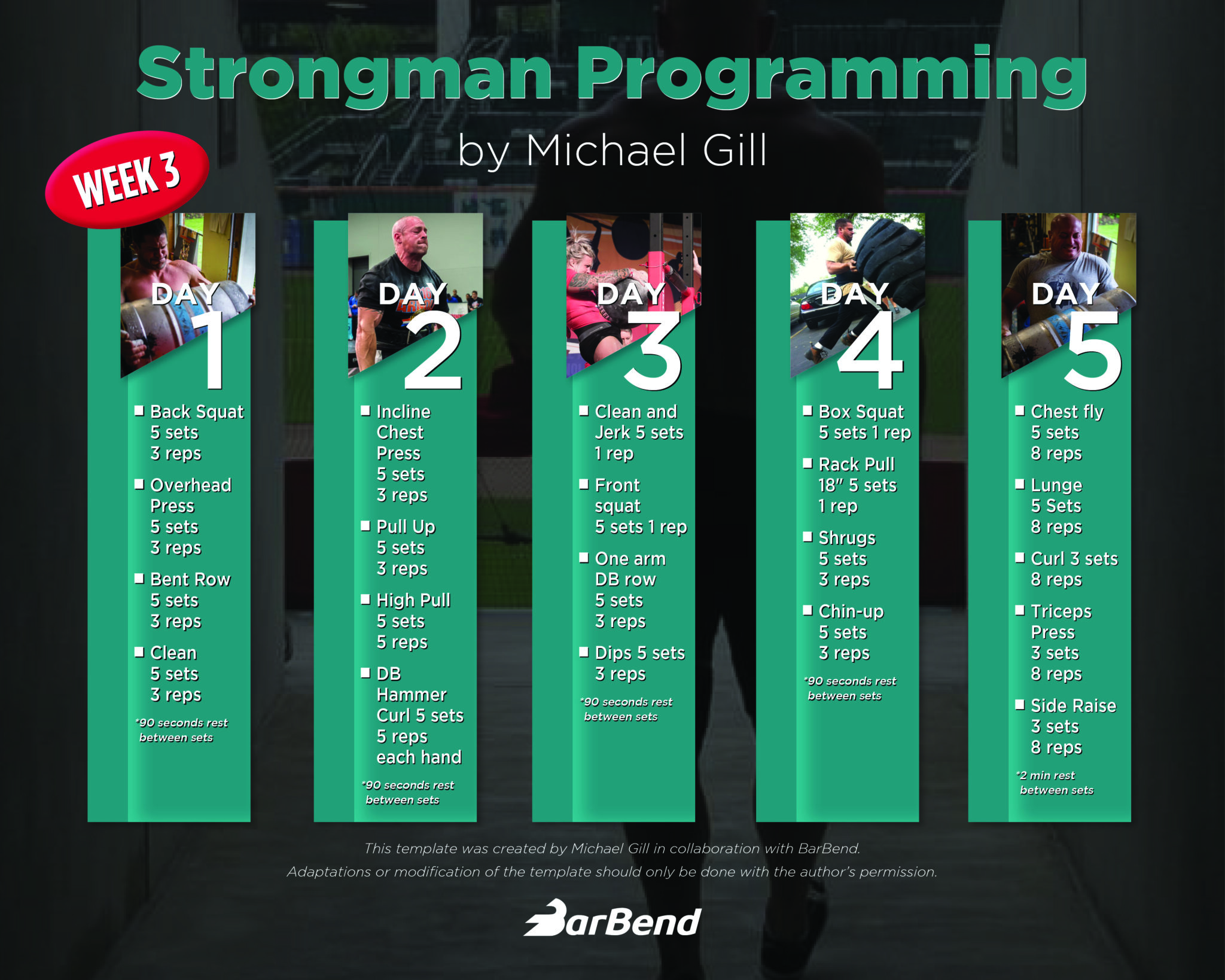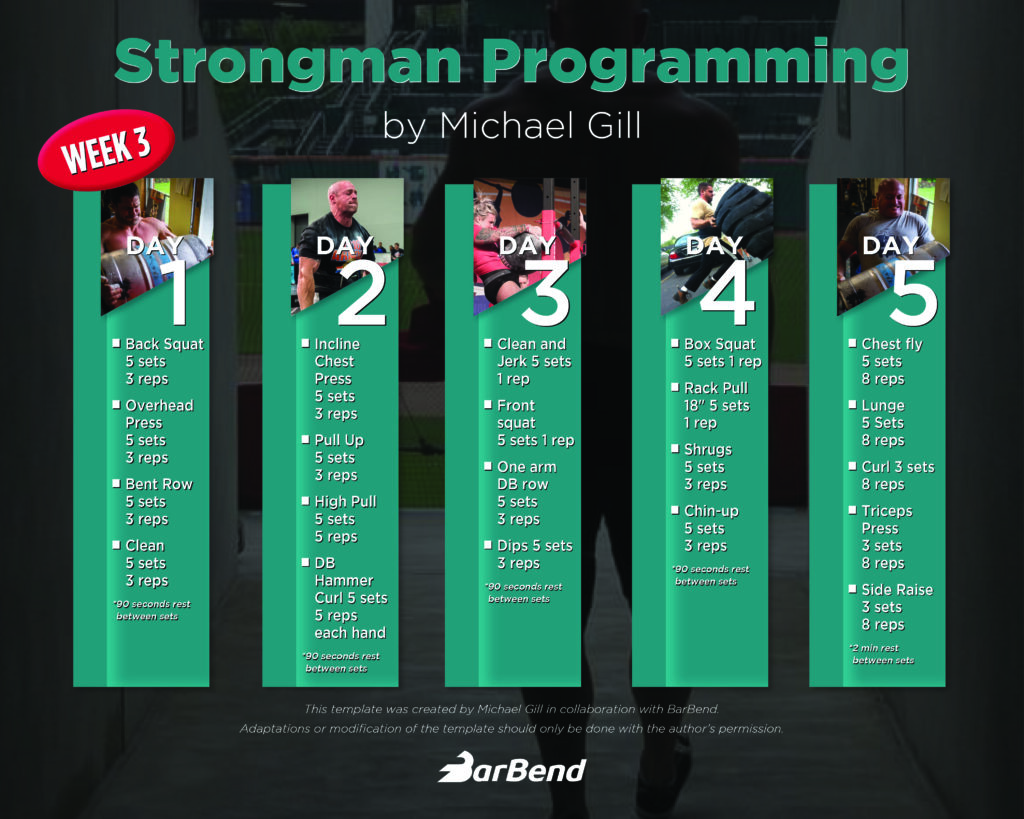 Week 4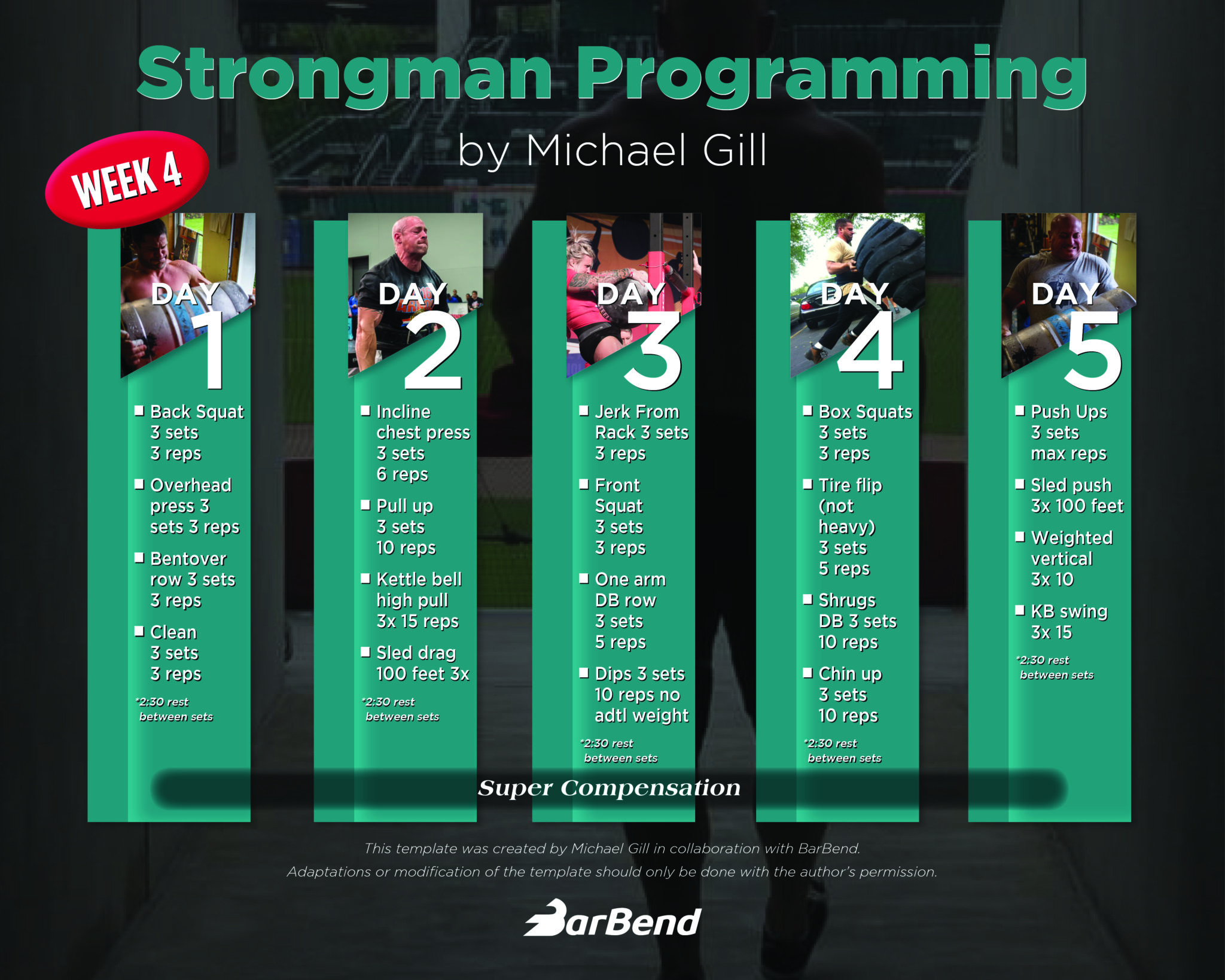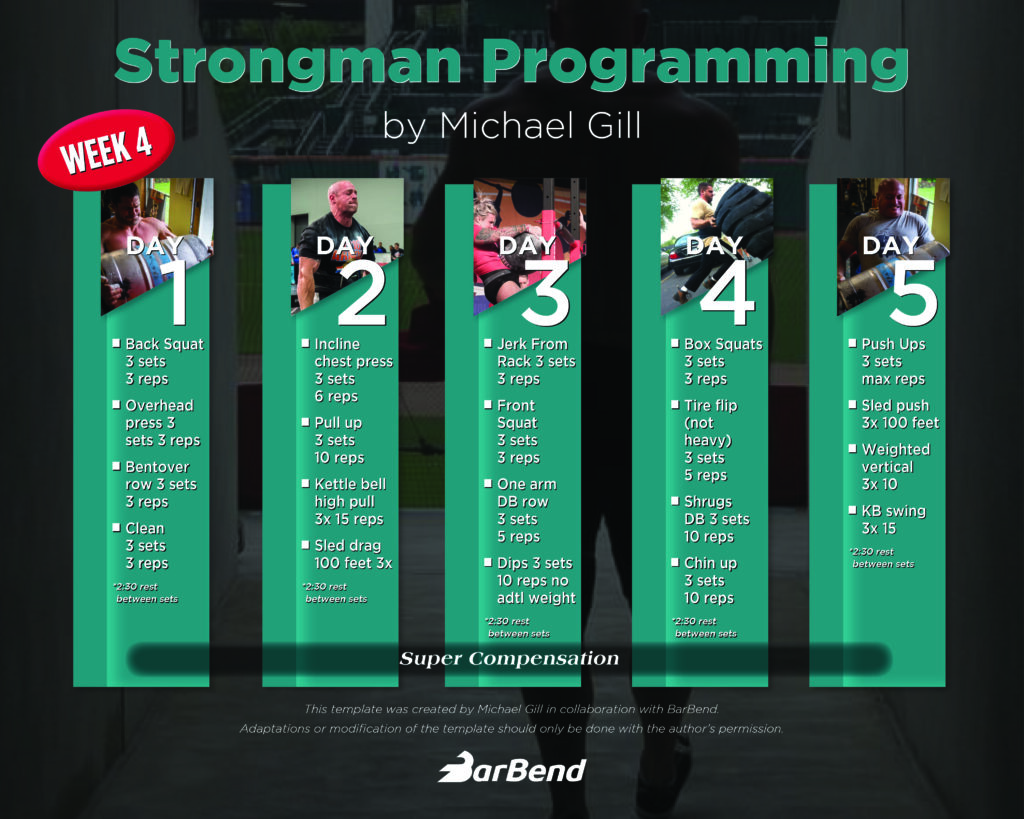 Week 5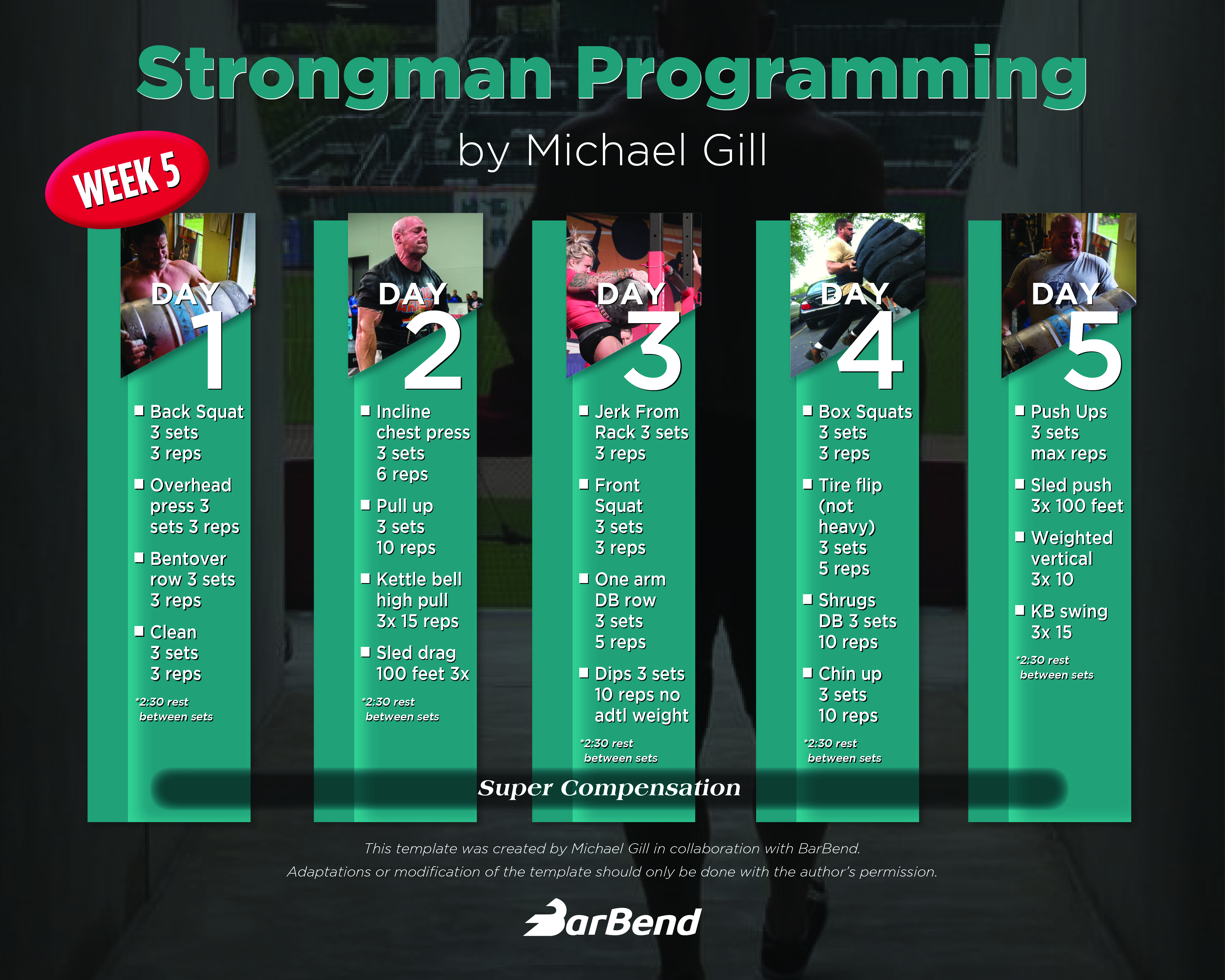 Week 6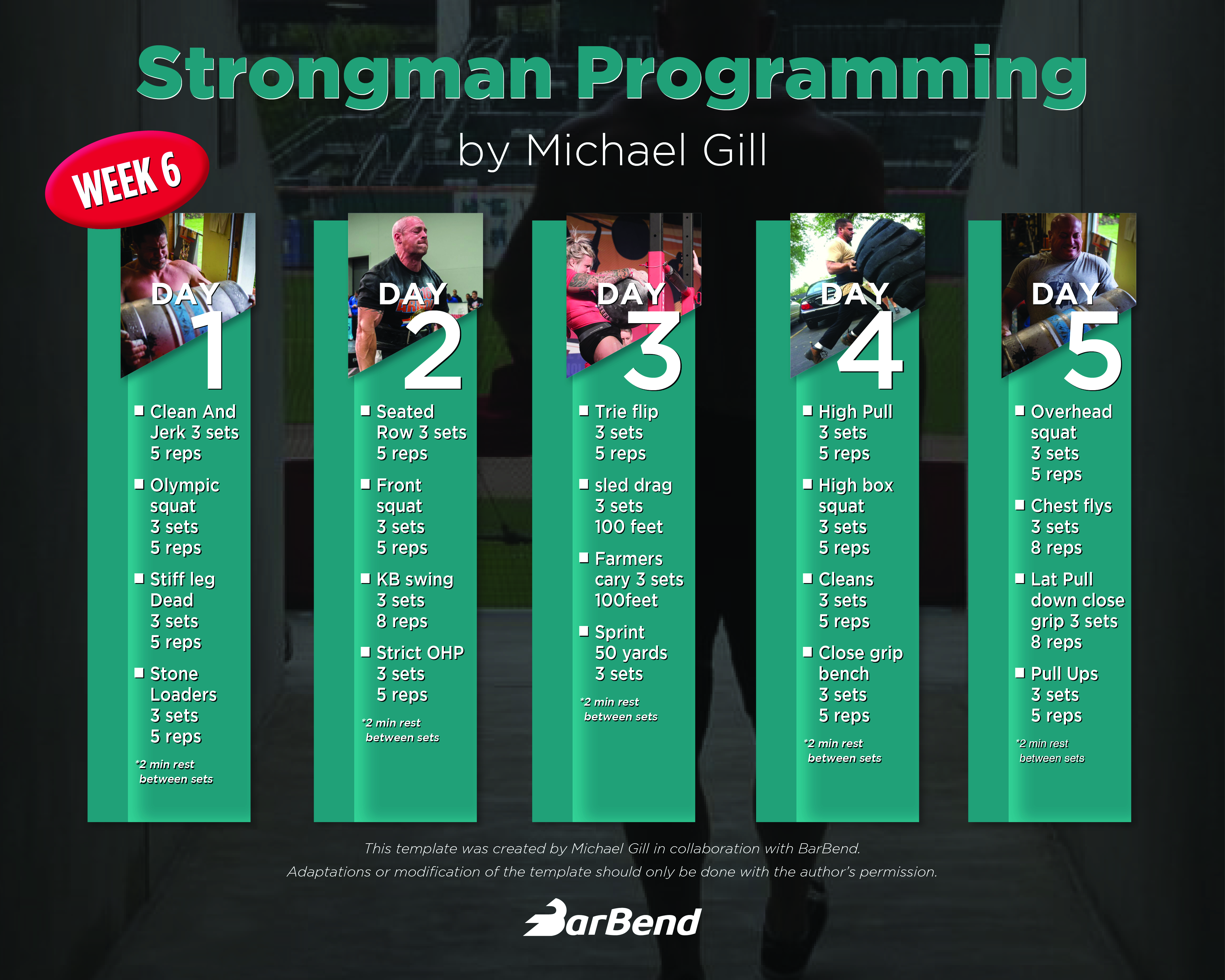 Week 7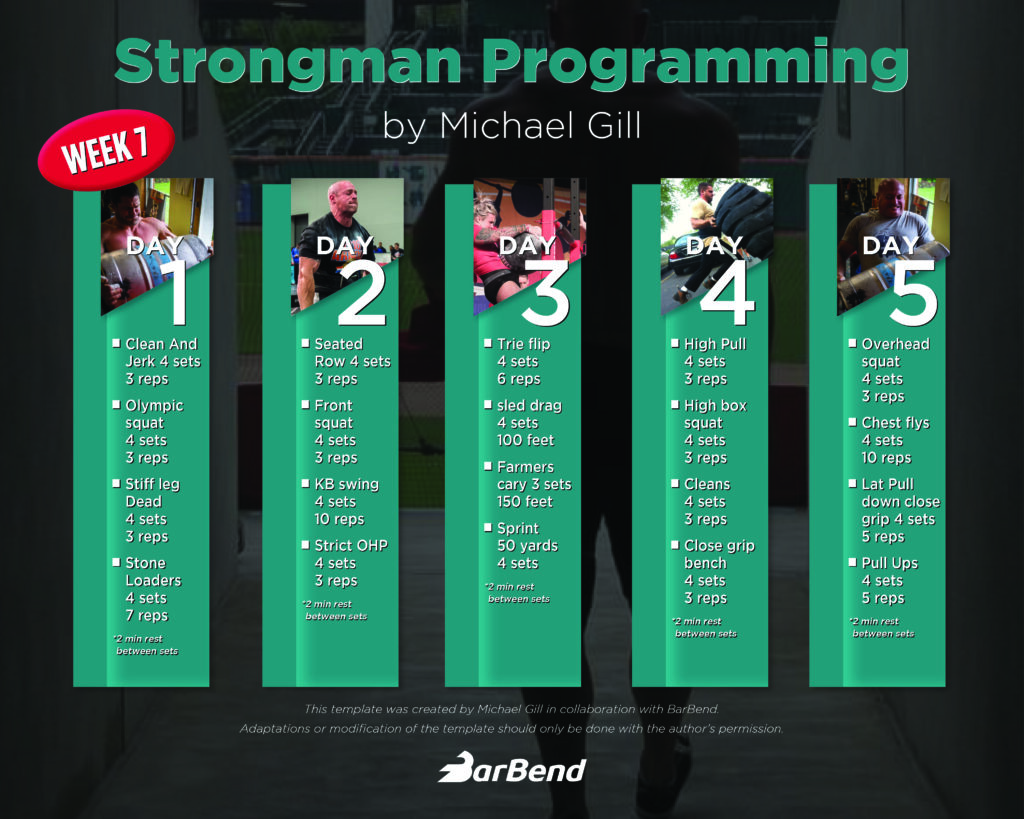 Week 8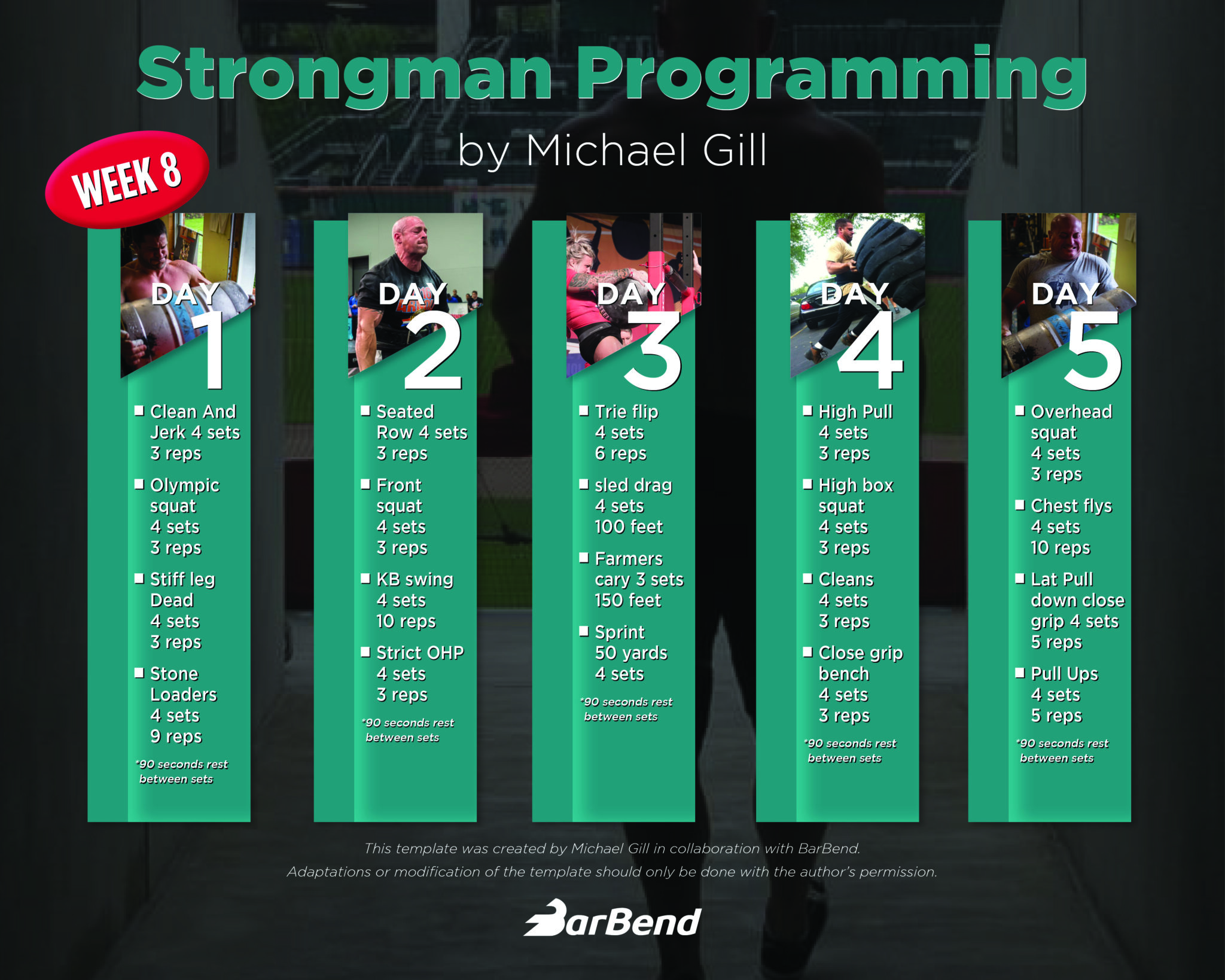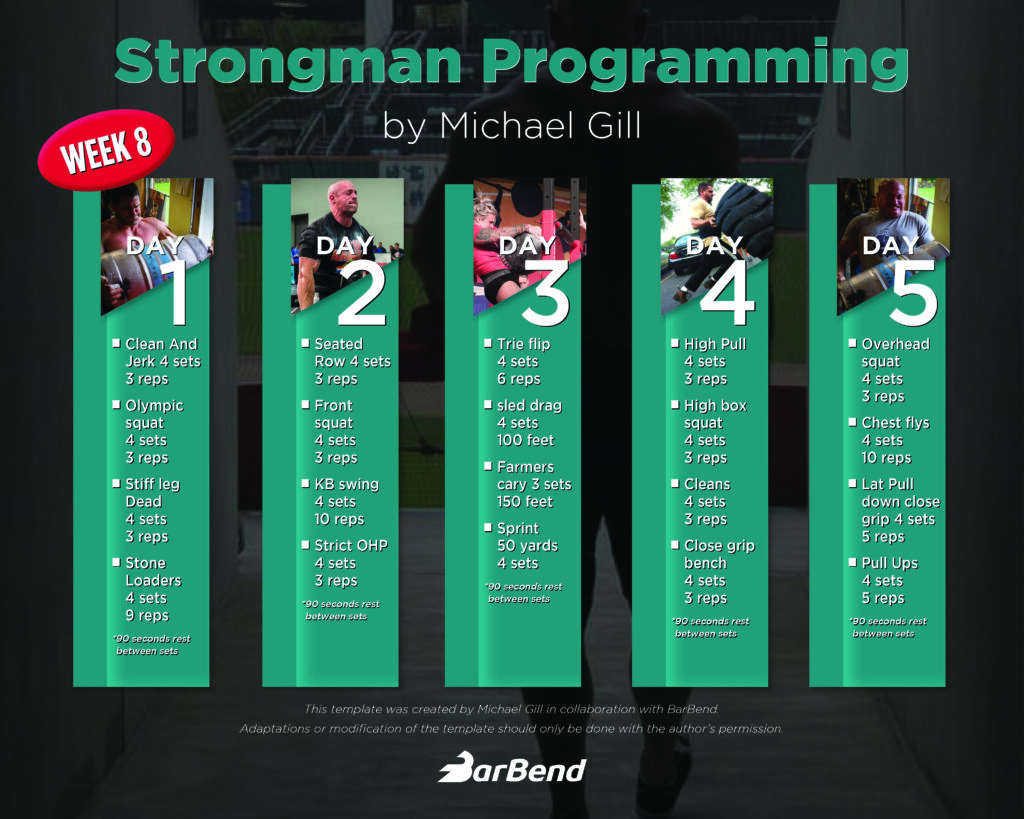 Week 9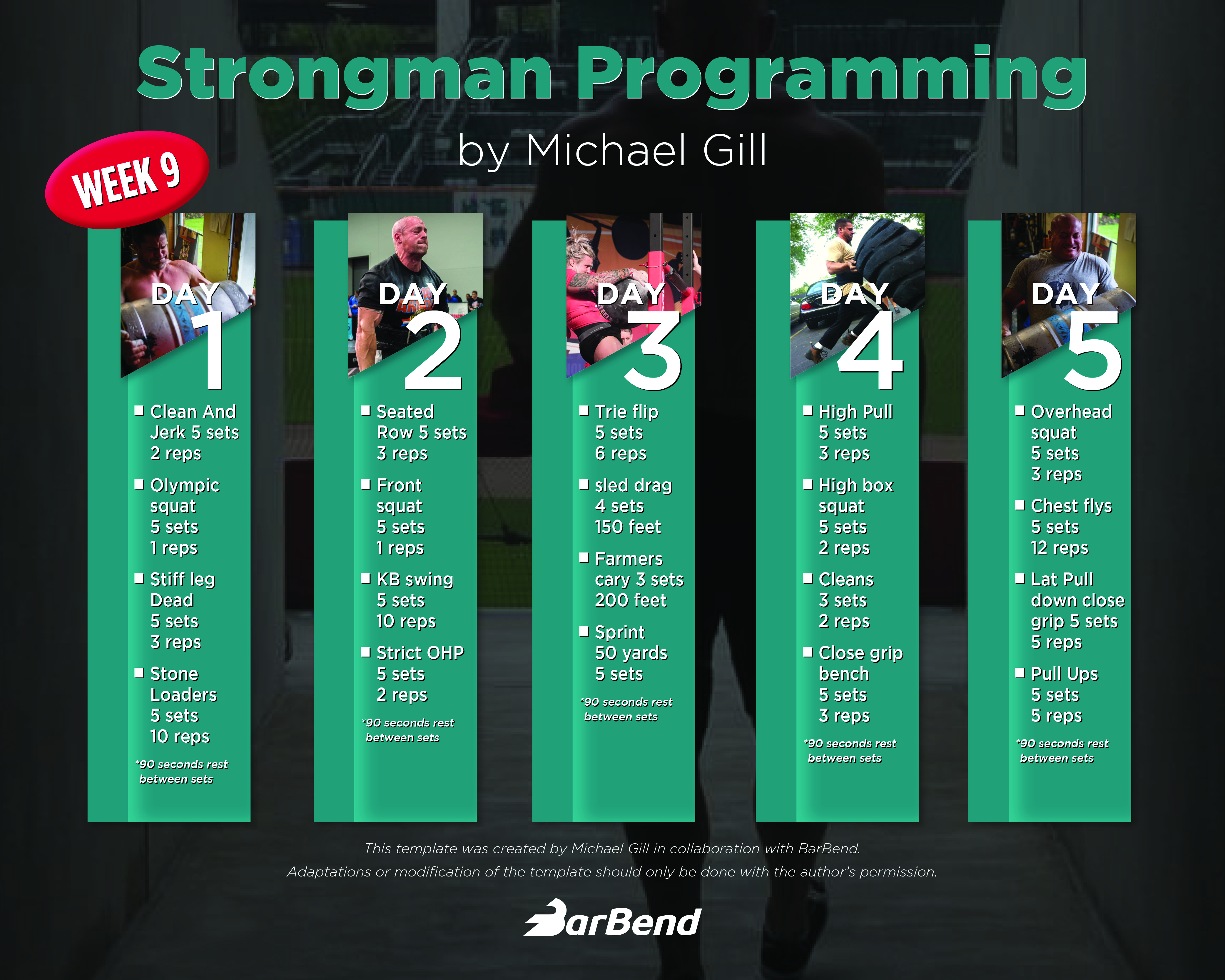 Week 10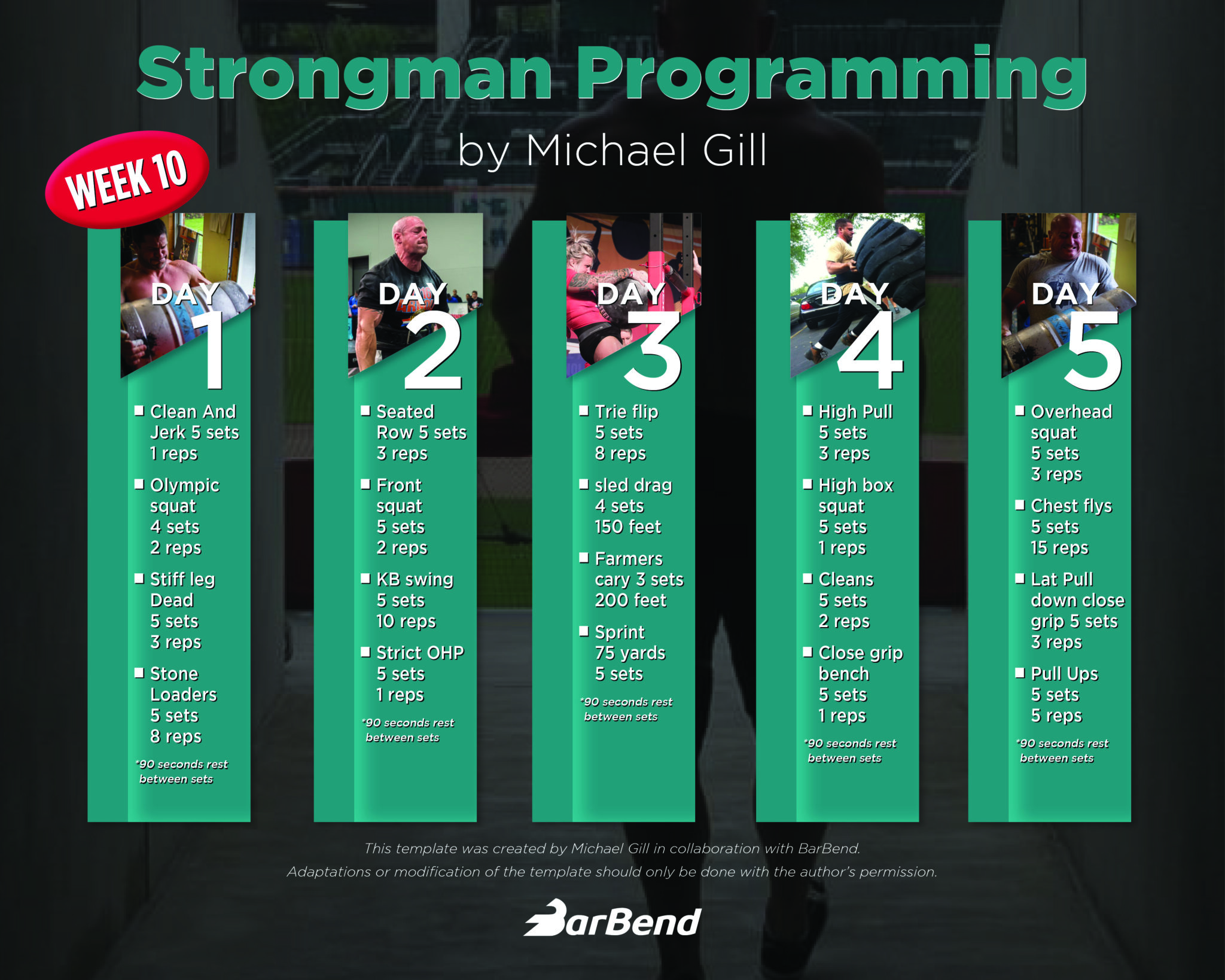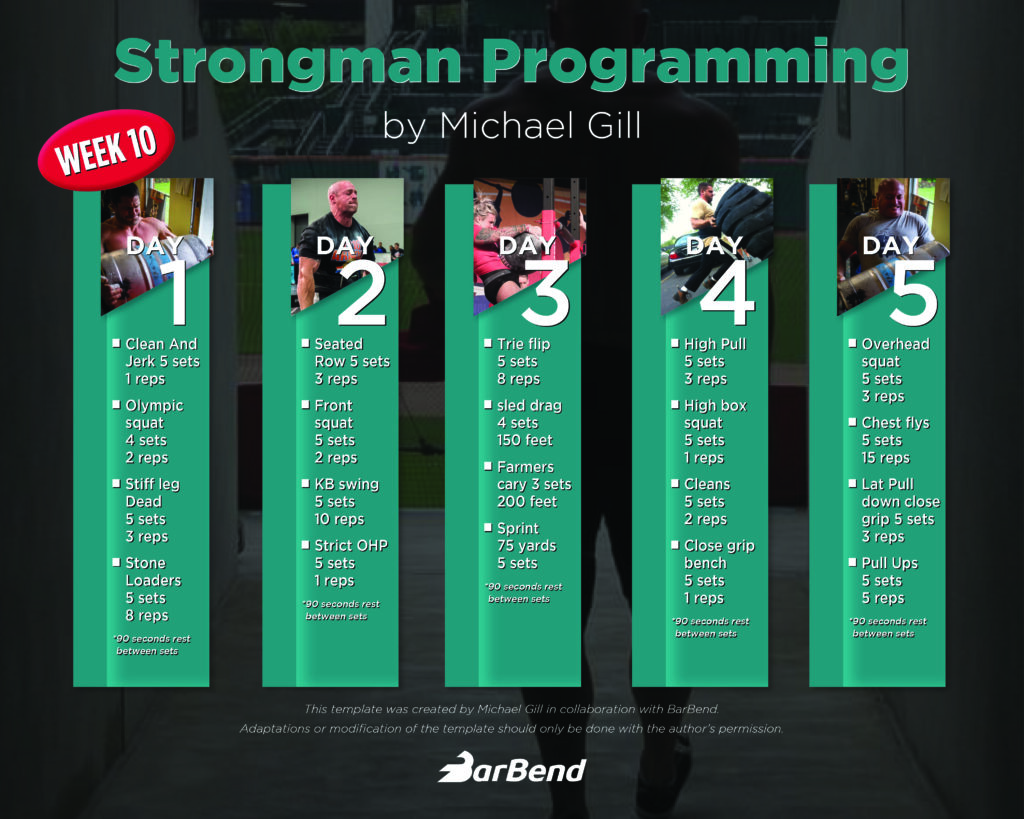 Week 11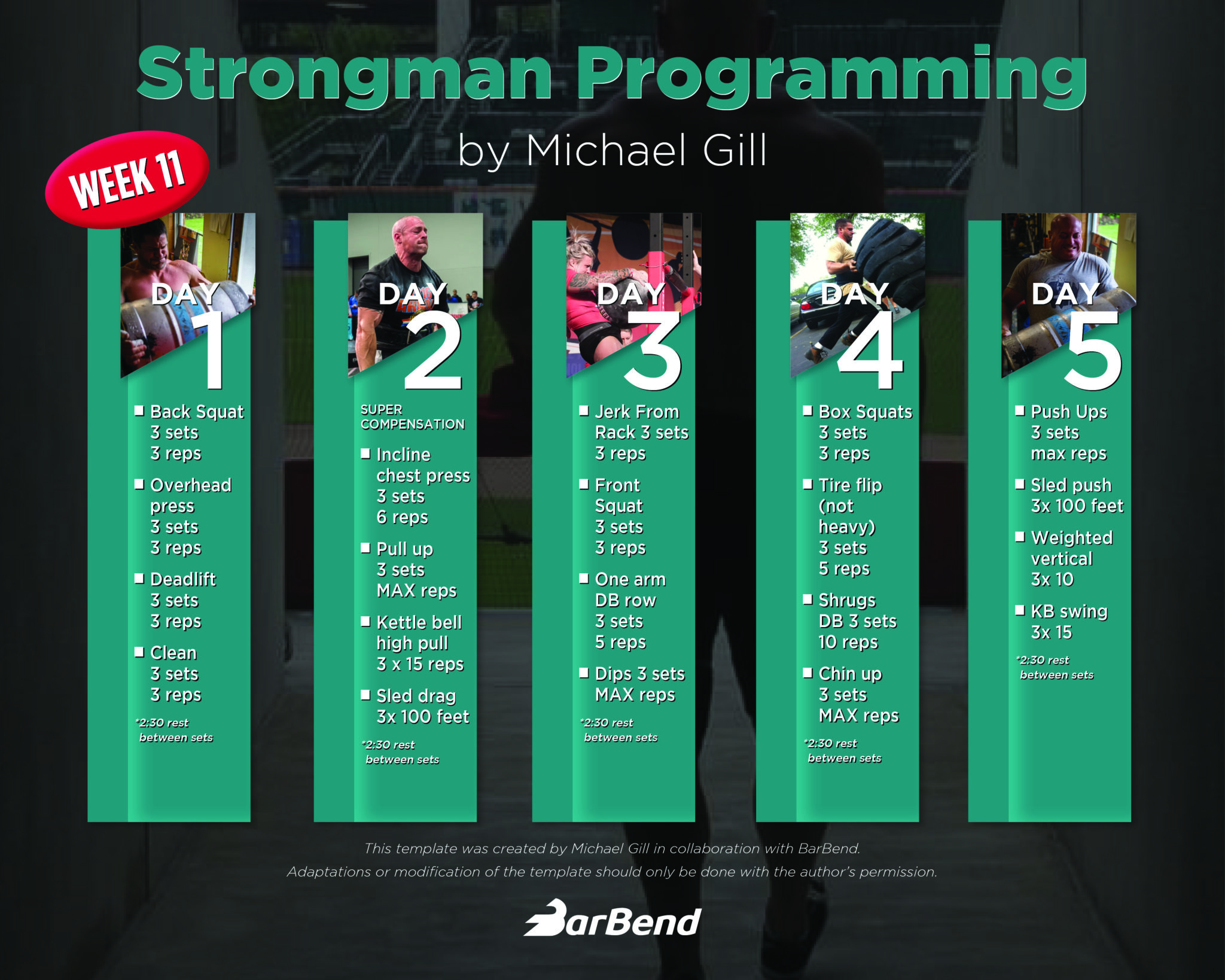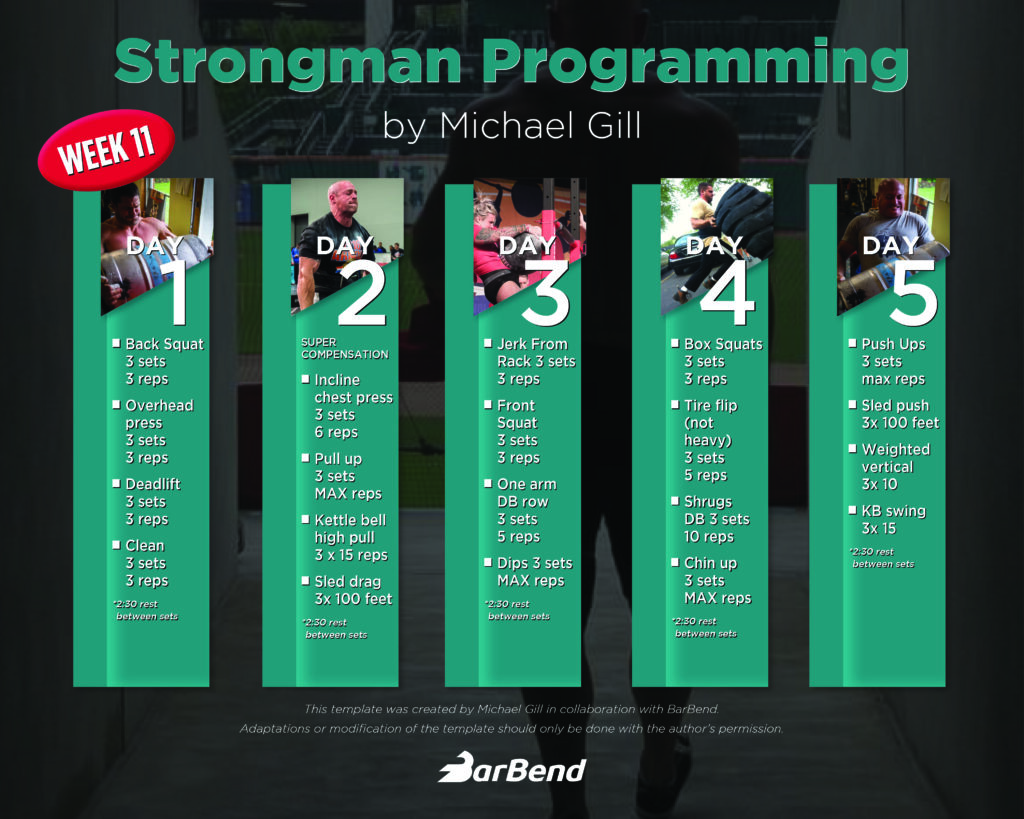 Week 12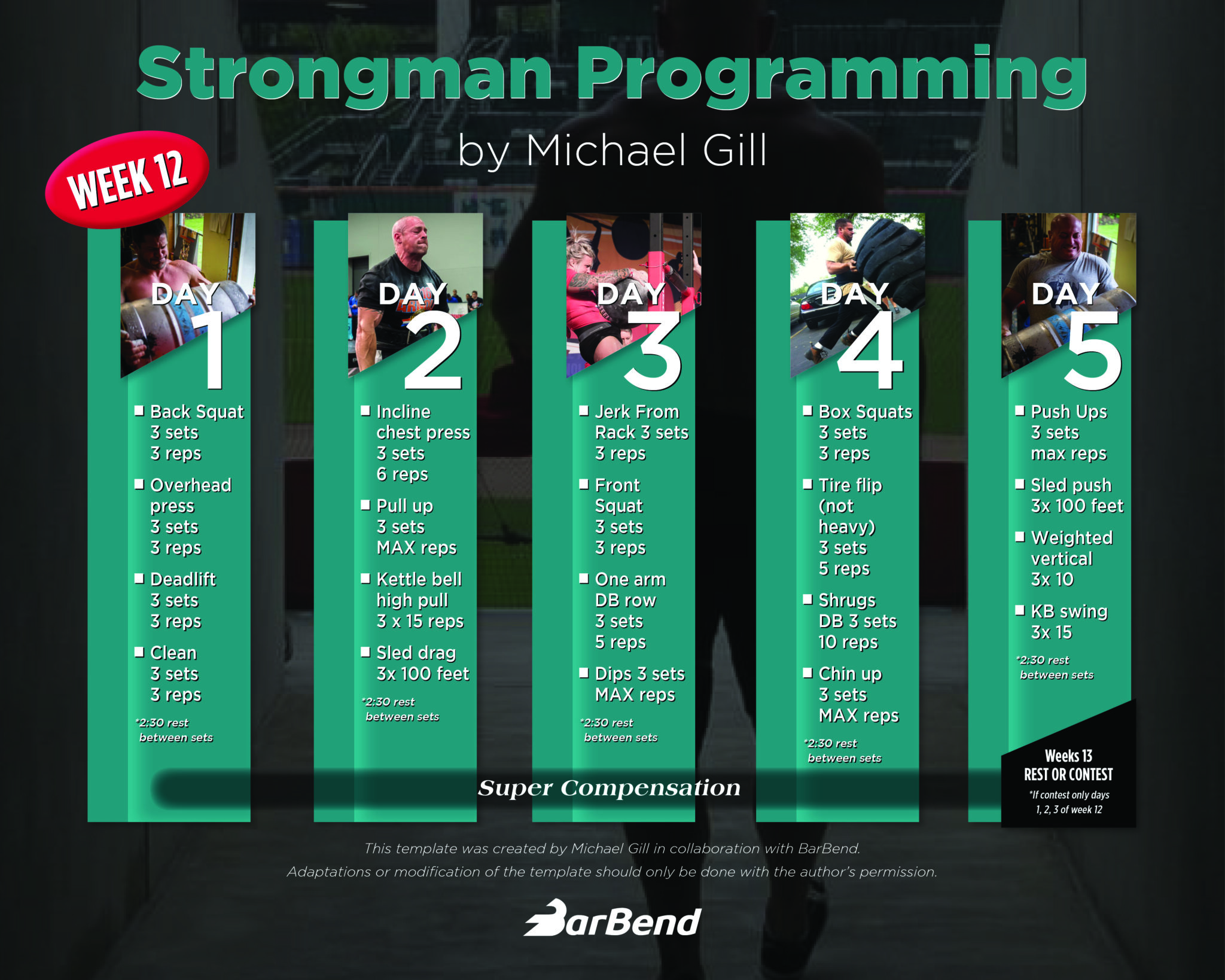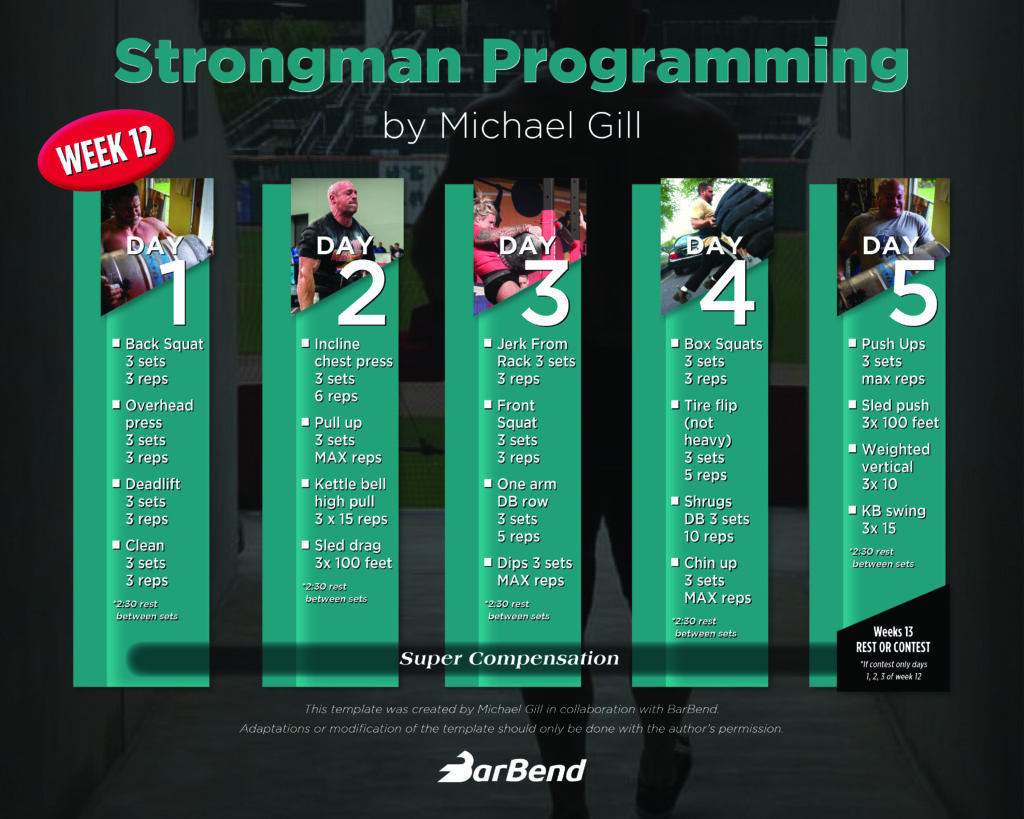 Notice: Program design is copyright Michael Gill. It may not be reprinted in whole or part without permission of the author. All program designs are original ideas by the author; author gives full credit to all strength coaches and authors he has read or worked with (especially the Bulgarians).
Michael Gill can be reached for additional coaching at michaelgill100 [at] gmail.com. Add him on Facebook and Twitter, Instagram and Snapchat @prostrongman.