Announced in a recent news release from USA Weightlifting, there will be an enhanced push from major weightlifting federations and anti-doping agencies to improve anti-doping education. The IWF, USAW, and United States Anti-Doping Agency (USADA) have agreed to collaborate to create and build out more extensive anti-doping educational content for athletes and coaches across the globe.
The three organizations signed a Memorandum of Understanding (MoU) and plan to release a new Learning Management System, which will be implemented in time for the 2019 IWF World Championships, which take place November 1st-10th in Ashgabat, Turkmenistan
On the topic of the new MoU, Tamas Ajan president of the IWF stated, "The IWF's complete commitment to clean competition means we continue to seek new and even more effective ways of carrying out every aspect of anti-doping work: from testing to whereabouts, from the mandatory registration of athlete support personnel to education."
One sizable change from this news that's being instated for the 2019 IWF World Championships is that athletes will now be required to participate in the anti-doping education courses provided by USADA.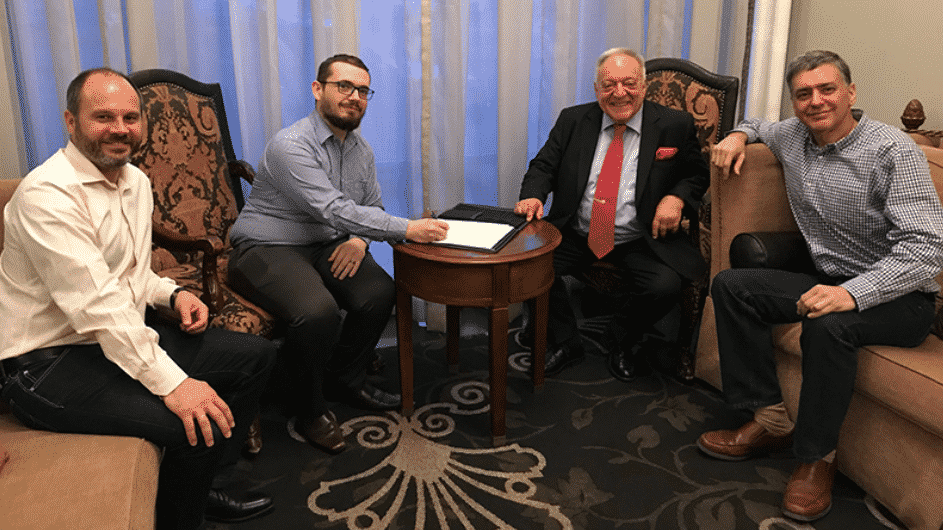 Travis T. Tygart, CEO of USADA, said on the topic, "We firmly believe in a comprehensive approach to anti-doping that effectively combines education, prevention and detection. After working with the IWF and WADA to deliver a successful anti-doping programme at the 2017 IWF World Championships, we are confident that effective education will contribute to a cleaner sport globally."
Additionally, USA Weightlifting will now be working to create a new online educational resource, which will require athletes to complete anti-doping educational courses before competing at national events.
Phil Andrews, CEO of USA Weightlifting added, "We're grateful for the confidence the IWF has shown us in helping to prepare the new online education system. And we're confident our colleagues around the world will find the new education tools a great and practical benefit."
At last year's IWF World Championships, the IWF introduced new methods to ensure clean sport, and it appears they're taking it step further by teaming up with USAW and USADA to extend upon their diligence to ensure the sport's ability to remain compliant with anti-doping regulations.
Last June the International Olympic Committee stressed their concerns over weightlifting's trouble with doping. Since then, there have been multiple programs and changes in place to re-instill the clean sport confidence through the eyes of the IOC. Some of these major changes resulted in a decrease of 2020 Olympic athlete spots per team, penalties induced on teams that have violated anti-doping regulations, and even a new Olympic qualification system.
Featured image from original USA Weightlifting news release. 
Editor's Note: BarBend is the Official Media Partner of USA Weightlifting. The two organizations maintain editorial independence unless otherwise noted on specific content projects.