Earlier this year in March, we reported on a Norwegian adaptive strength athlete named Karen Skalvoll. She competed and set a world record under oxygen therapy at this year's Arnold Classic Disabled Strongman competition. Skalvoll deadlifted 125kg to set the world record in the disabled strongman female standing division.
This past weekend, Skalvoll made history yet again by becoming the first strength athlete to compete in an able-bodied national competition under oxygen therapy. She competed in the Norwegian Powerlifting Nationals and finished in sixth place.
What made this event so special for Skalvoll was that she qualified like every other athlete without special exception. Her final lifts on the day were a 82.5kg squat, 50kg bench, and a 100kg deadlift.
If you didn't read the original story, or missed it, Skalvoll has a terminal illness called Alpha-1 Antitrypsin deficiency. This is an inherited lung condition that increases one's chances for developing lung and liver disease, while also requiring the use of constant oxygen therapy.
We recently caught up with Skalvoll to gain some insight about her historic performance. She started off by saying with great excitement, "A historical first is over! What a rush. First athlete under oxygen therapy regardless of sport to participate at a national championship."
What a lot of people won't see and know is that Skalvoll almost didn't make it to the nationals competition. She said, "Yesterday I was bedridden with pain, and did not think I'd make it today." Yet, Skalvoll did and persevered, "But I did, I'm so frikkin happy and proud to have done this."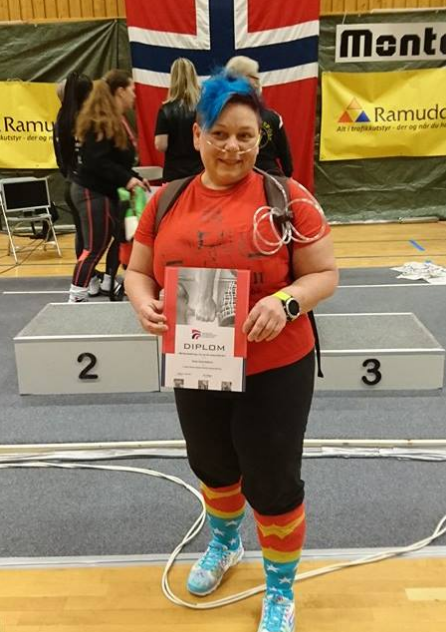 One thing I continue to notice every time I talk to Skalvoll is the amount of gratitude she's ready to express to her support system that surrounds her. Before concluding our talk Skalvoll wanted to add, "I would like to mention my club: Bjørgvin Styrkeløfter Klubb in Bergen, Norway who give me great support and who always encourage me to compete and support me during competition. Bård Havnerås and Christian Solheim was there for me all the way today."
"Two other men have made me believe I can, Arnar Mar Johnsson the founder of disabled strongman and his partner Magnus ver Magnusson always have my back."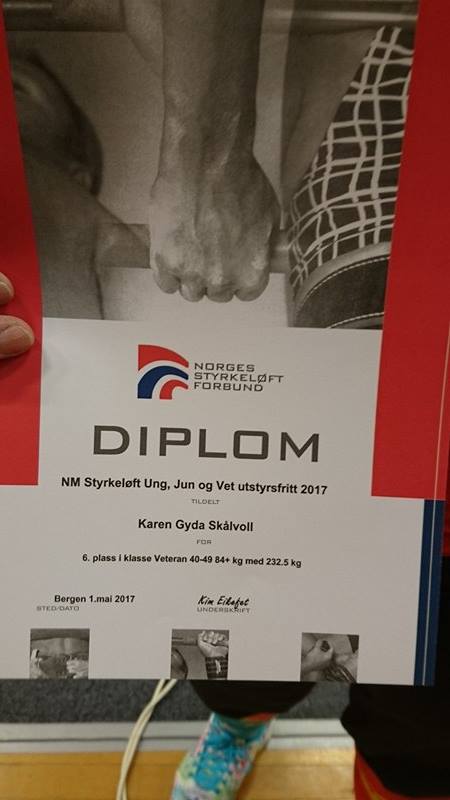 Skalvoll's next competition will take place in two weeks on May 14th in Kent, United Kingdom, as she competes in Britain's World Strongest Disabled Man.
If you don't follow Skalvoll already, then I would recommend checking her out. She's an inspiration and continues to prove that self-belief outweighs any obstacle life can throw your way.
Feature image from @alpha_1_athlete Instagram page.