The CrossFit Games Open can be a bittersweet experience for many of us.
We know we're fitter than we were last year, but our performances on the leaderboard don't reflect this. One moment we're incredibly proud of a performance, and the next we're discouraged as new scores trickle in, while we sit and watch our score rapidly decline down the leaderboard.
Even top athletes experience the bitter sweetness of the Open—athletes like four-time Australian CrossFit Games athlete Maddie Sturt.
Sturt had her best ever placing in the recent Open, placing 38th worldwide. On the other hand, this also meant she missed qualifying to the CrossFit Games by just five spots.
"It's my best performance yet," she said, all the while admitting it was "a little disappointing that I was so close."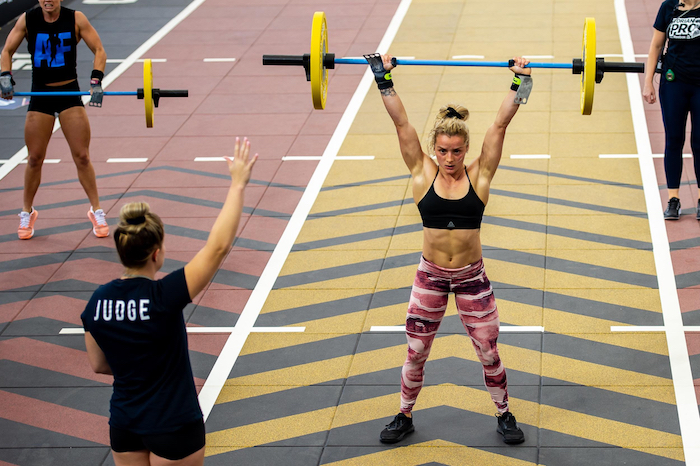 If the past four years are any indication of what's to come this season, however—and if you're a betting type of person—you'd probably be wise to bet Sturt will find her way back to Madison this summer.
In fact, she's possibly the most underrated, unspoken about female CrossFit athlete in the world. This might be largely due to the fact that most media attention on Australian women tends to shift toward three-time Games champion Tia-Clair Toomey and seven-times Games athlete Kara Saunders.
Sturt, however, has a sparkling resume herself worth broadcasting: She's still only 22 years old and has competed at the last four CrossFit Games. Year after year, she keeps getting better. In 2019, she was an impressive 23rd in the world.
The humble Sturt, who said she doesn't think she has any particular strengths other than her consistency, explained that she's much more capable of handling competition now than she was as a teenager.
"The biggest improvement (in) my mental game over the years I believe has actually been maturing as a person and growing up," said Sturt, who competed at Regionals for the first time at the age of 17 and the Games at 19.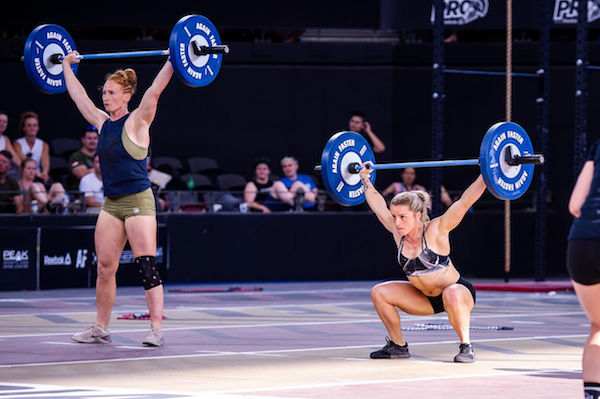 Though she hasn't yet qualified to Madison this year, Sturt is relaxed about the process and still hasn't completely figured out her competition schedule in the upcoming months.
"My plan's not 100 percent set," said Sturt, who, on top of being a full-time athlete also works part-time, both as a coach at CrossFit Urge and in a cafe. So far, she's set to compete in the Southfit Challenge in Argentina in December, as well as both Sanctionals in Australia—the Australia CrossFit Championship in March and the Down Under CrossFit Championship in May. That is as much as she has decided, she explained.
"We'll just have to wait and see what happens," said Sturt, who, just a few weeks ago, started working with a new coach—six-time individual CrossFit Games athlete Rob Forte.
"It's still pretty new and we are still developing our athlete, coach relationship and assessing strengths and weaknesses," said Sturt. So far, however, "it has given (my programming) a shake up and has been really good," she added.
The coaching change means Sturt will travel to Melbourne periodically this season to work with Forte in person, which she's hoping will give her the edge she needs to return to the Games for a fifth straight time this summer.
Though the Games is her ultimate, Sturt remains humble and grounded in her expectations.
"My goal is just to continue to compete, enjoy what I'm doing and progress and grow in the sport," she said.
The same is true of her long-term plan.
"I don't have a certain time frame on how long I'll compete for. I am so young, so while I'm enjoying it, I'm going to (competing)."
Featured image: @rossfortephotography