Lifting gloves, or cross training gloves, are tool a gym-goer can use to support and protect their hands. Like other supportive strength gear, gloves are used to enable someone to perform longer, while protecting the body. Typical gym-goers who use gloves are function fitness athletes, calisthenic athletes, and bodybuilders.
Gloves come in all shapes and sizes, and what a functional fitness athlete uses may be slightly different to a bodybuilder. In this review, we'll be taking a look at the MAVA Cross Training Lifting Glove, which is designed for the functional fitness athlete.
In our gauntlet of five tests, we assessed how these gloves performed with: Grip, versatility, feeling & fit, construction, and price.
Grip
In our lifting glove reviews, we put every glove through three tests to test it's tenacity in multiple settings. The first we put them through is a rope climb for a functional fitness athlete. Then, we perform pull-ups for a calisthenic athlete, and lastly a dumbbell row for the bodybuilder or recreational gym-goer.
These gloves performed pretty well in the rope climb. They have a rubber material that covers the palm, so it provide a little extra grip on the rope. Some fully leather gloves can actually make climbing more slippery, but these gloves held pretty well. Additionally, the open thumb allows you to pull the rope tighter.
[Love the open backed glove, but want a different option? Check out this list of best gloves for cross-training!]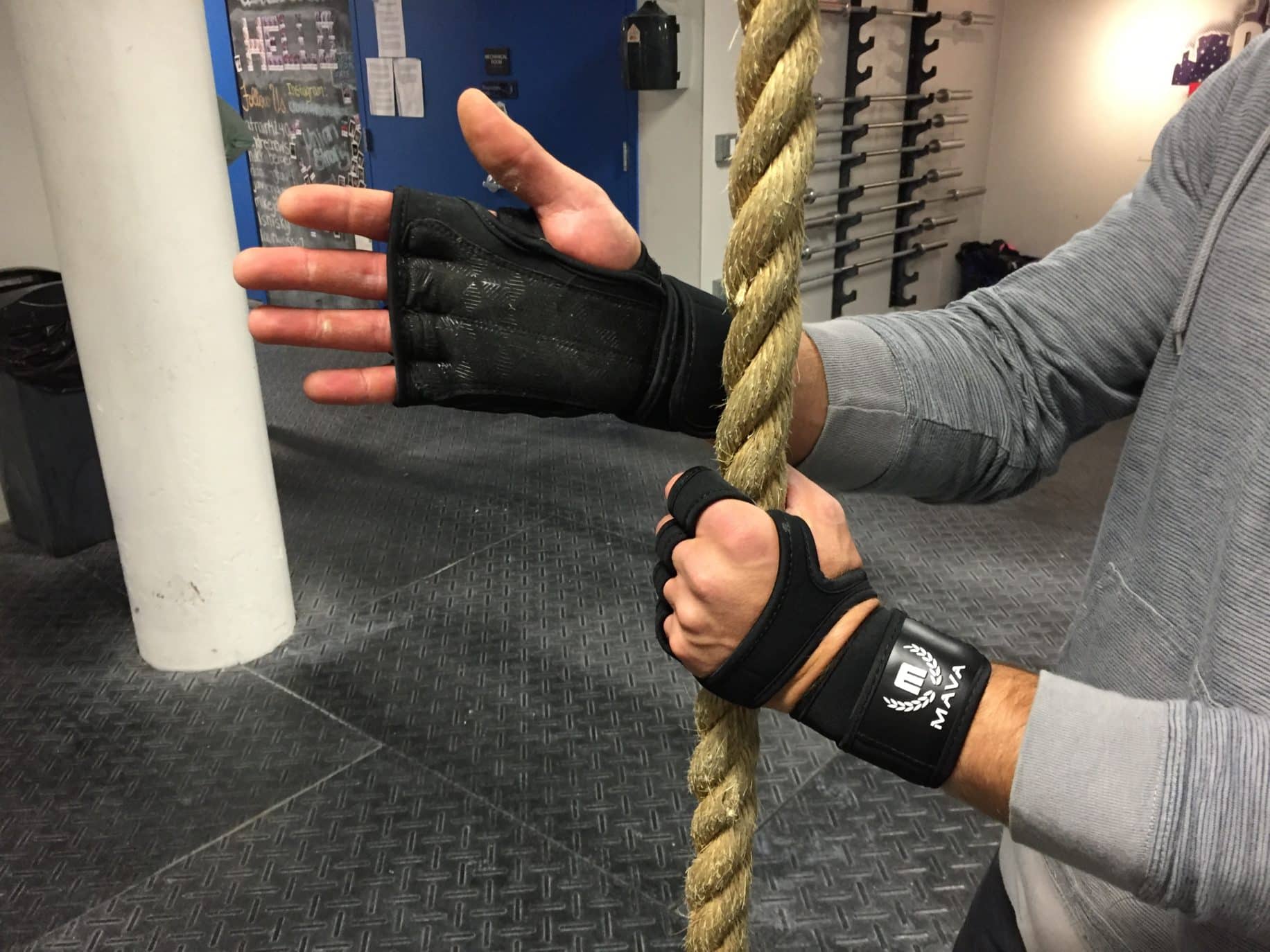 These gloves performed fairly well on the pull-up bar as well. The rubber grip locks you in pretty well, and the open thumb allows you to pull the bar really close. There's only one potential issue I could see with this glove's texture on rubber and that's if any sweat gets on the palm, as it could become slick.
Similar to the pull-up, these gloves handled a dumbbell row pretty well. The knurling felt decent on the rubber surface, and again, the open thumb allowed me to squeeze the dumbbell tight to my hand. I like the double wrist wrap in helping to provide a secure grip as well.
Versatility
All in all, I thought these gloves were pretty versatile throughout all of the tests. I was a fan of the rubber material MAVA used to lock in your grip, and I liked how the additional wrist strap helped keep the wrist secure. A versatility issue gloves commonly have is the ability to perform well on the rope, and I thought this glove performed decently in this respect.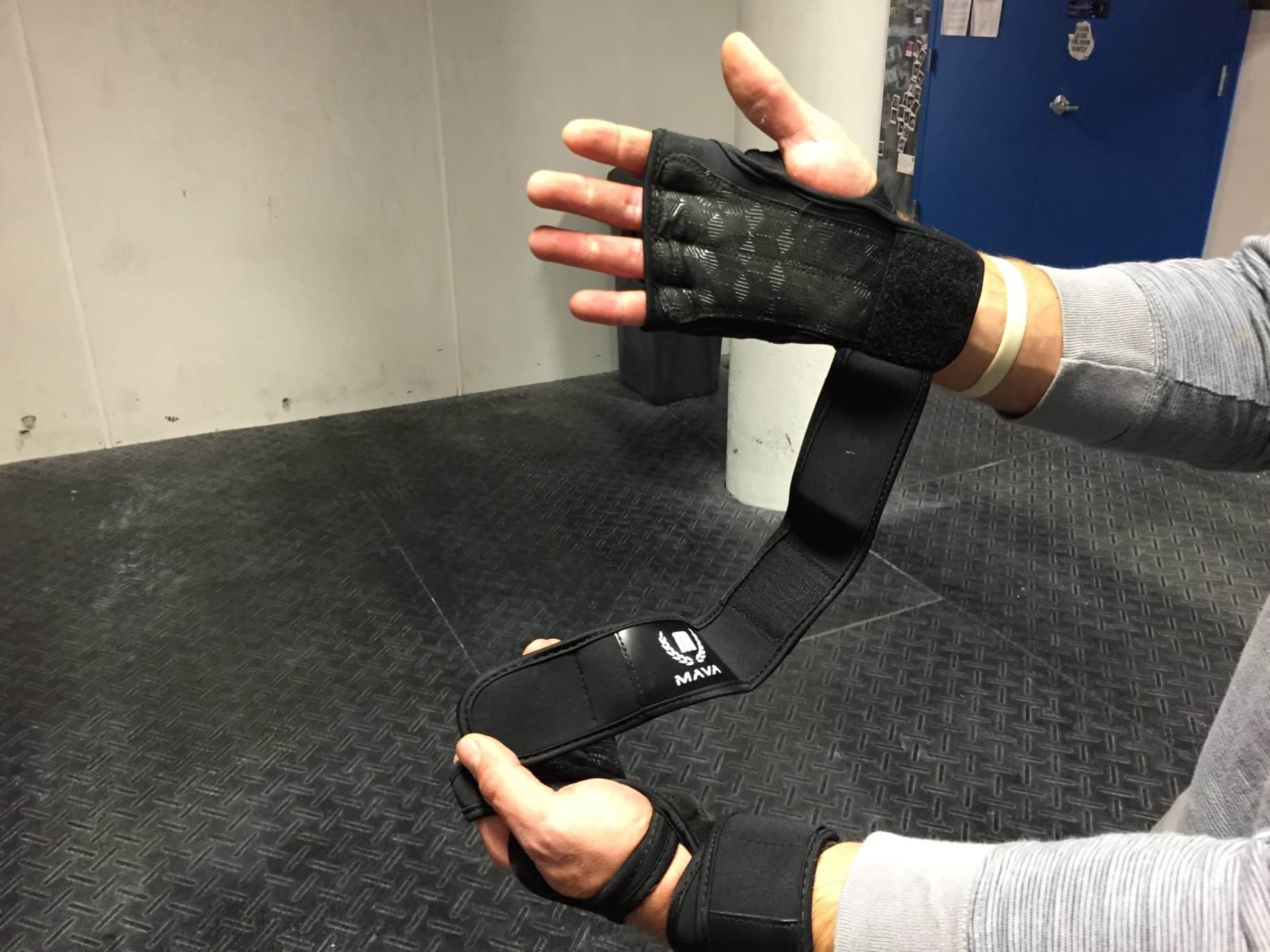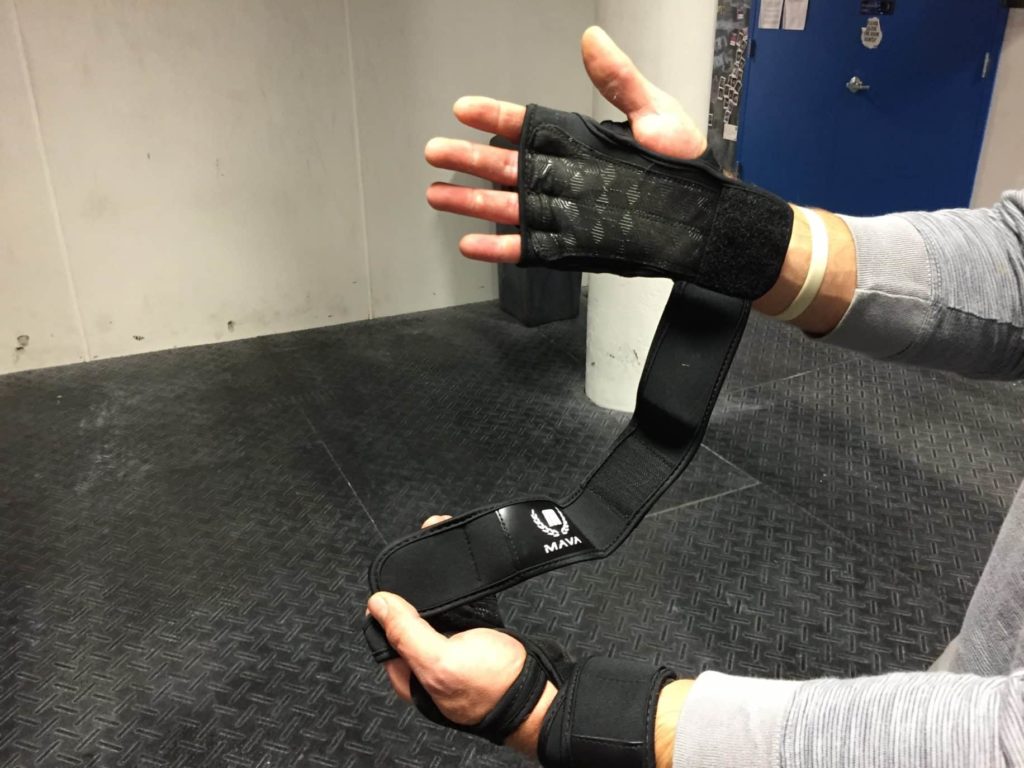 The only potential cons I could see with this glove's versatility is excessive sweat and the open thumb. If someone is drenched, then the rubber may have a tough time maintaining its tight feeling on the surfaces. Also, the open thumb may be an issue for those who want total hand protection.
Feeling & Fit
These gloves were a large, and are meant to fit an 8.6″ to 9.4″ hand. My hand is roughly 8″, but these gloves hugged me pretty tight even though they were recommended for a bigger hand. I liked the top straps on the hand that helped pull the glove tight, along with the finger loops. Some cross training gloves leave the top completely open, or have less straps, which can cause a loose feeling.
In addition to the top glove straps, I liked how there's double velcro around the wrist. It allowed me to pull the glove really tight, and this aspect will be good for those with smaller wrists. The only issue with the feeling I had was the open thumb. Personally, I liked it, but it could definitely be problematic for those who want protection.
Construction
As mentioned above, these gloves have pretty solid upper hand straps and finger loops. Also, they come with a longer double velcro wrist strap, which give them a little extra material for someone to tighten and mess around this. On the palm side, this glove has a rubber material with a lined pattern to provide grip on ropes, metal, and the floor.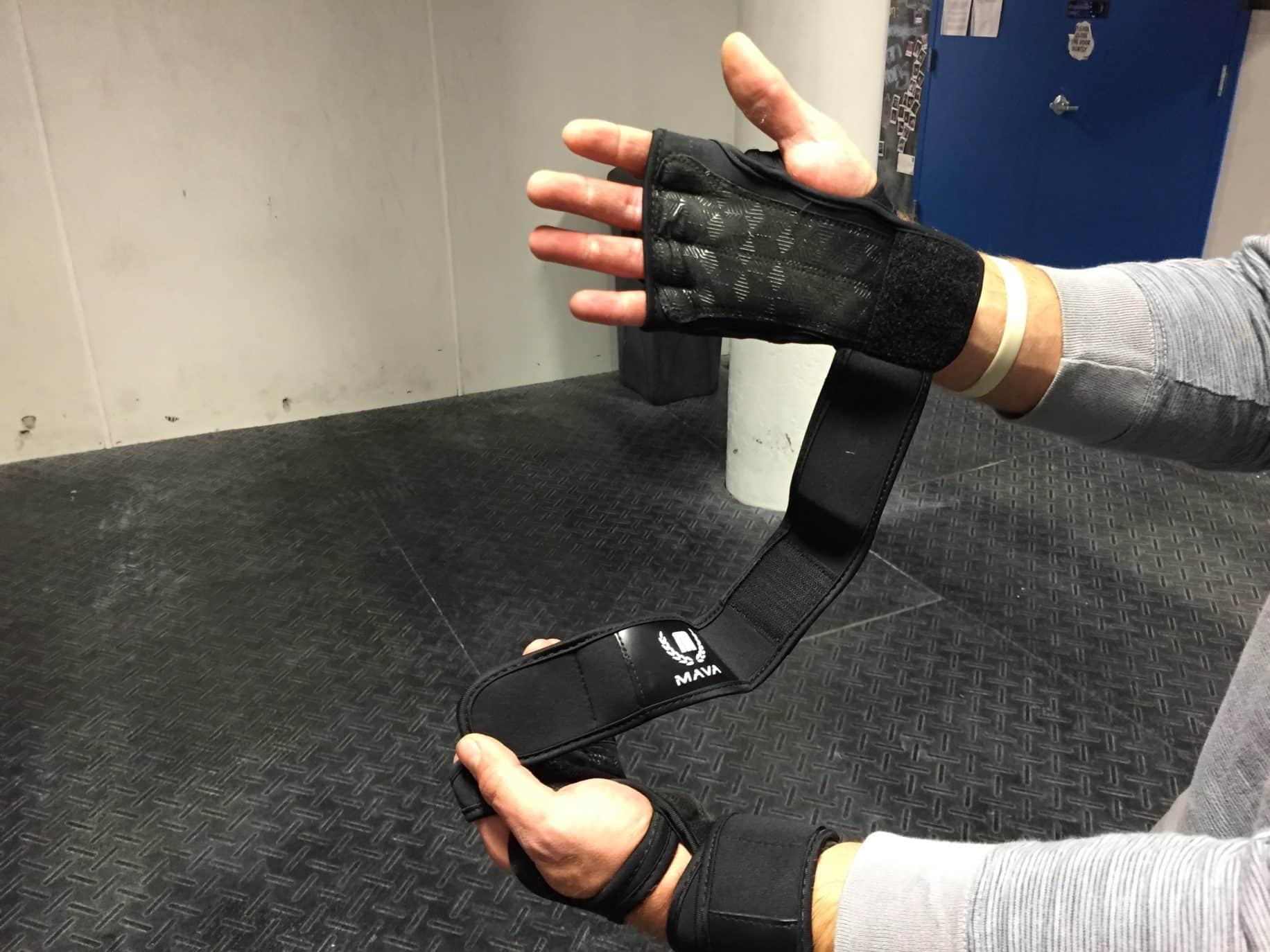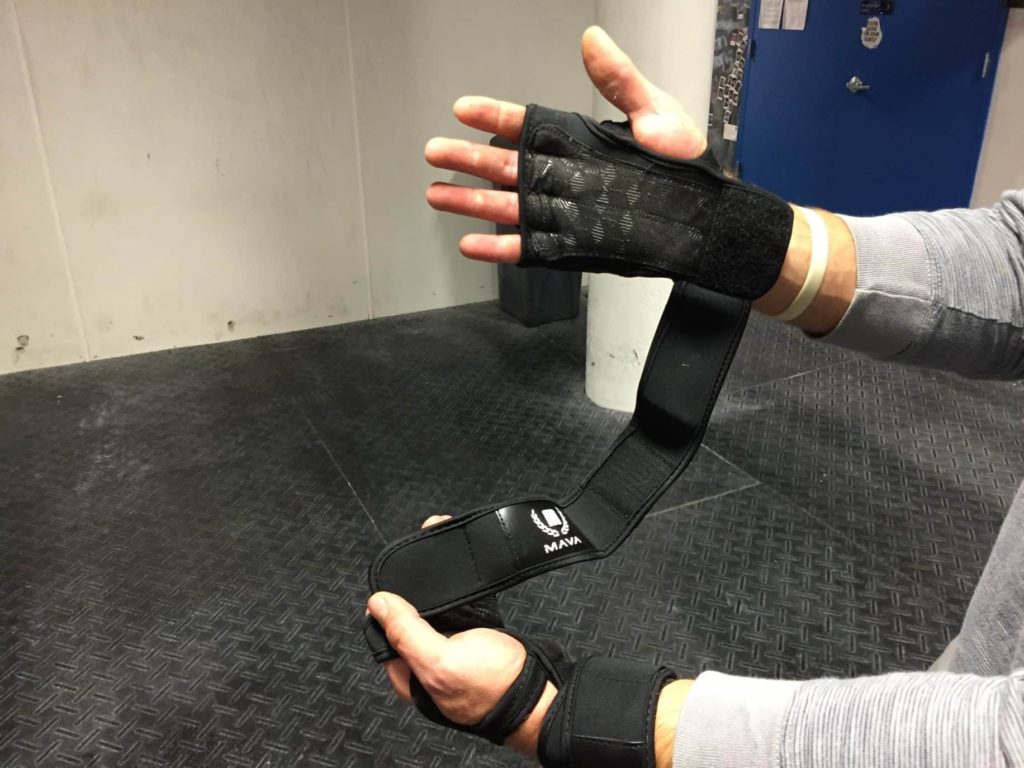 Price
These gloves are priced around $34.00, which is slightly high for a regular pair of lifting gloves. The positive to this price is that these gloves are somewhat niche in how they're constructed. For the functional fitness athlete, I could see this glove's price making more sense because it's designed for versatility. If you're someone simply in need of a protective glove, I don't think this is the best choice for your money.
In Closing
The MAVA Cross Training Lifting Gloves performed well across all of our tests, and that gives them the potential of being a good choice for functional fitness athletes. Additionally, I liked how they had rubber covering the palm, and extra wrist support with double velcro surfaces. One potential con worth keeping in mind is the open thumb and lack of full hand protection.
If you're a functional fitness athlete in need of a versatile glove, then the MAVA Cross Training Lifting Gloves could be a good choice.