"I'm the best female weightlifter in Kenya," says Mercy Obiero in the opening moments of Pumping Iron With Kenya's Strongest Mother and Daughter.
The second line is from her daughter Natasha: "My goal is to be the best female weightlifter in Kenya."
Who could ask for a better hook? This very cool and, at 2 and a half minutes, very short film from Great Big Story explores the relationship between perhaps Kenya's most famous female weightlifter and her daughter who aspires to join her ranks. Take a look at the full clip below.
Mercy Obiero is the first female weightlifter to represent Kenya at the Olympic Games. Her Olympic debut was at the 2012 Games in London where she competed in the 69kg class and totaled 181 kilograms, coming in thirteenth place. She has also competed in three Commonwealth Games, four All-Africa Games, and four African Weightlifting Championships.
Her daughter Natasha Obiero Okoth has been following her mom — actually, it's "mum" in Kenya — to the gym since she was eleven years old and hopes to become a weightlifter just like her. While the gym shown in the clip is pretty spartan, they get the job done.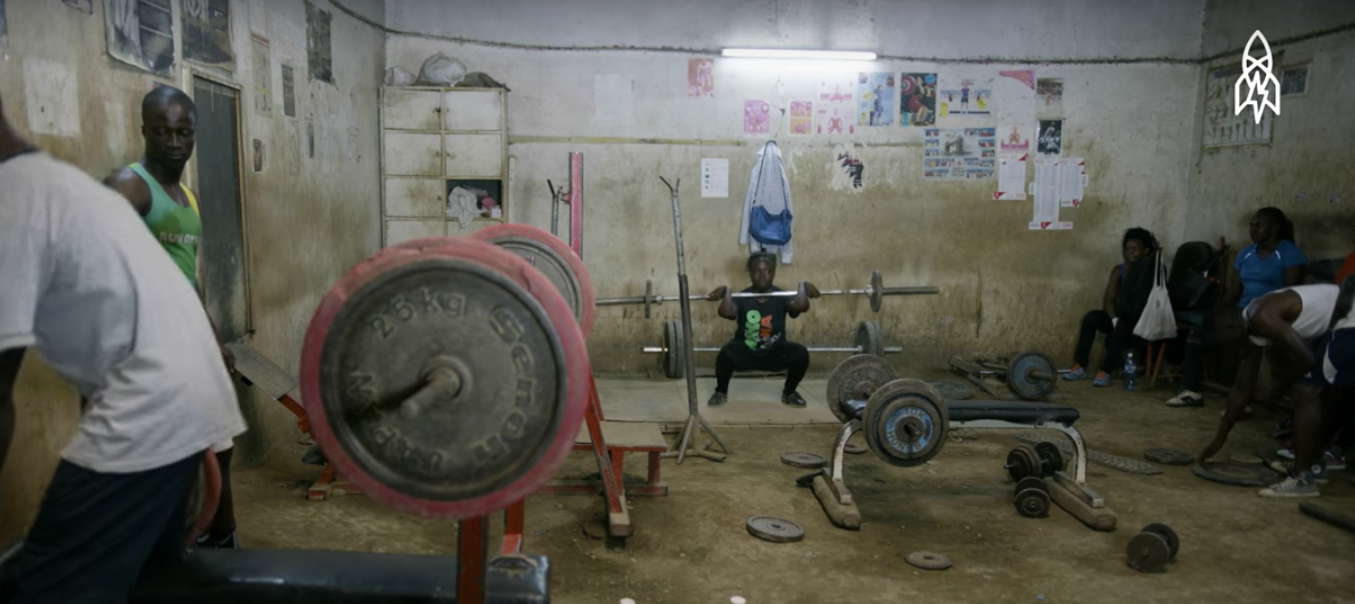 Image via Great Big Story on YouTube
The  video brings to mind other clips of athletes managing to build skill and strength in less than ideal training situations. The equipment at this Kenyan gym might not meet the specs for international competition, but it'll probably last longer than the homemade weights from Nigeria's Azekhumhe Omoh. Check out this 180kg pause squat below.
While we've written about the promising future of Ghana's weightlifting team, the sport isn't particularly popular in Africa, a continent that (while incredibly diverse) tends to prefer sports like soccer, running (particularly in the east), and handball (particularly in the north).
But as infrastructure in countries like Kenya continues to improve, we hope to see more activity in Olympic weightlifting and more stories like that of Mercy and Natasha Obiero.
Featured image via Great Big Story on YouTube.