MusclePharm is a Denver-based nutrition company that's pretty well-known for their inexpensive protein powder Combat Whey and their Combat Crunch protein bars, so named because MusclePharm sponsors several well-known mixed martial artists. We've tried plenty of their other products including branched chain amino acids and their pre-workout called "Assault," but today we're taking a closer look at their creatine supplement.
Shop MusclePharm Core Series Creatine HERE.
MusclePharm Creatine Ingredients
There's just one ingredient here: good old-fashioned creatine monohydrate. There are no artificial or natural sweeteners, flavors, colors, preservatives, or anti-caking agents.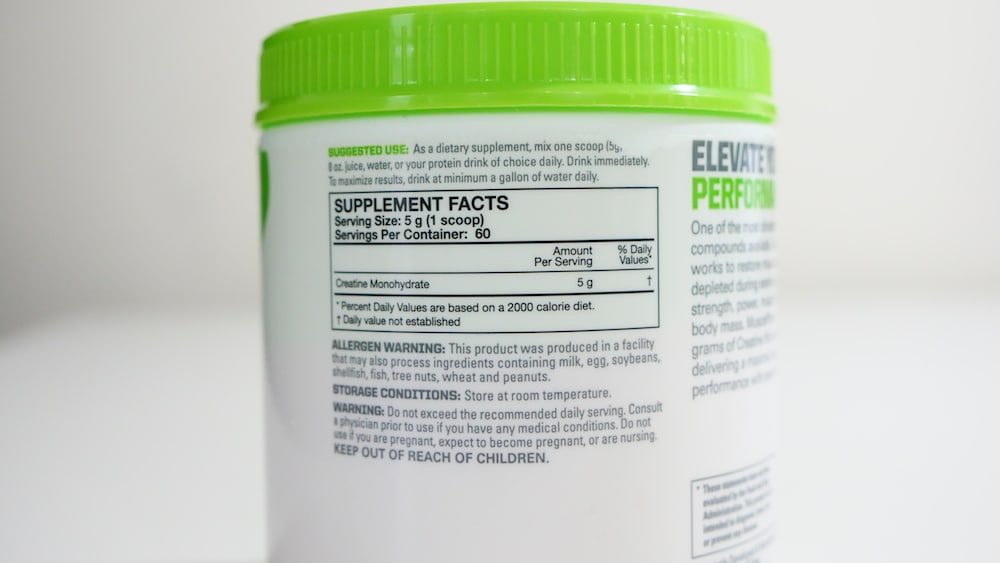 MusclePharm Creatine Benefits and Effectiveness
Creatine monohydrate is the most widely used and thoroughly researched form of creatine on the market. It's strongly linked not just to the aesthetic benefits of larger muscles, but also higher power output, better muscular endurance, and possibly some cognitive benefits.
MusclePharm's creatine isn't micronized, so it won't disperse in liquid quite as well as micronized creatine does. This isn't a big deal if you've recently stirred or shaken your beverage, just remember that it may pile at the bottom of your glass if it isn't.
What I really liked about this product is the quality control: it's made in a certified Good Manufacturing Practices facility and it's trusted by Informed Choice, a third party that tests for purity. This means that there's a relatively high benchmark for quality and purity, which could bring some peace of mind to athletes concerned about banned substances.
That said, there's an allergen warning on this product stating that it was made in a facility that may process a variety of allergens like gluten, peanuts, shellfish, and soybeans, so athletes with very sensitive allergies may want to steer clear.
Want the right creatine? See our best creatine picks by category.
MusclePharm Creatine Price
You can pick up 300 grams for $17. That provides 60 servings, so it comes to 28.3 cents per serving or 5.66 cents per gram of creatine. For a plain creatine monohydrate product, that's about middle of the line. There are plenty of competitors that are closer to 3 or 4 cents per gram, but they're rarely certified by third party testers or Good Manufacturing Practices, so MusclePharm's price may be worth it.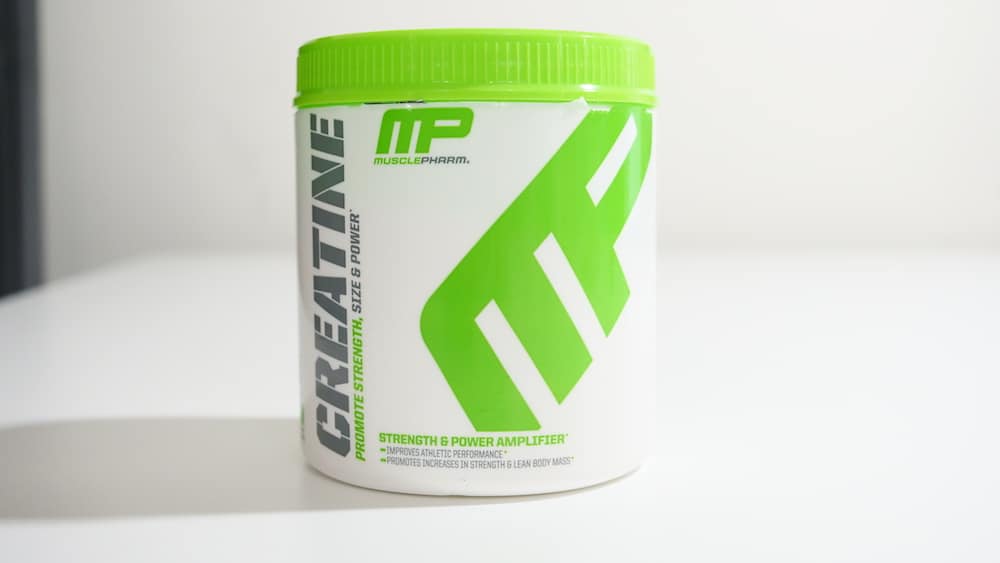 The Takeaway
This is about as plain as creatine products get, but the quality control elevates this above some of the competition. If you're going to pick a plain creatine with no extra bells or whistles, you can be pretty happy with this relatively inexpensive option.
MusclePharm Core Series Creatine
Per Serving: $0.28