Ni Nengah Widiasih — "Widi" for short — is one of the brightest stars in Paralympic powerlifting, having won enough medals and broken enough records that she's even wound up sponsored by Toyota.
But no, being a Toyota spokesperson isn't he 27-year-old Indonesian's most impressive accomplishment.
After contracting polio and losing the use of her legs at age four, Widi spent her childhood in Bali and started lifting weights at the tender age of eleven years old. Encouraged by her brother, a powerlifter himself, Widi wound up winning a bronze medal at the 2008 ASEAN ParaGames and setting a record in the -40kg class at the 2011 ASEAN ParaGames when she benched a gold medal-winning 87 kilograms (191 pounds).
In 2012 she won bronze at the Malaysia Open Powerlifting Championships, the same year she made it to the London Paralympics as the only Indonesian to compete in para powerlifting. Bronze at the 2014 Dubai World Para Powerlifting Championships, silver at the 2014 Asan Para Games, and an Olympic medal at the Rio Paralympics, where she benched 95 kilos (209.4 pounds) for bronze.
Next stop: The Tokyo Paralympics. Undaunted by the postponement to 2021, Widi has her sights set on gold. We caught up with her to learn about wheelchair racing, Olympic medals, and what she wants other Paralympians to know.
(Editor's note: The following interview has been edited for clarity.)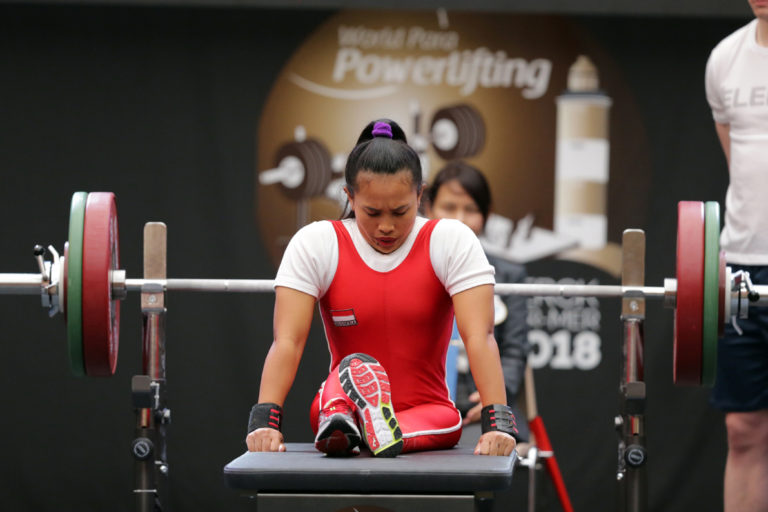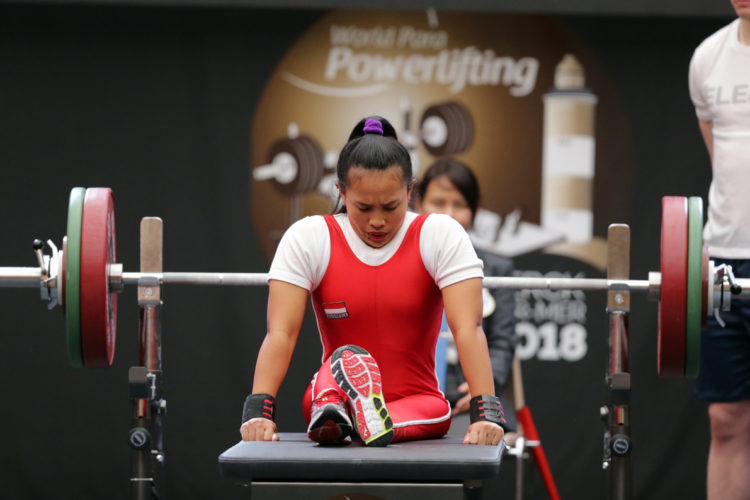 Your debut on the international powerlifting scene happened when you were just 16 years old and you won your first gold medal at age 14 in 2006. How old were you when you started training?
I started it when I was 14-years-old, just about 3 months before my first national competition, in 2006.
You've also competed in shot put and wheelchair racing — why did you settle on powerlifting as your sport of choice?
Yes, I started wheelchair racing when I was 12 years old and competed in some national competitions. After two years of that, I started powerlifting.
Actually, I didn't settle for it because that time I didn't understand what powerlifting really was. I just followed my brother to training and then his coach asked me to training too. And every day, that coach pushed me to keep training in the sport. Sometimes I cried, because at that age, powerlifting was so hard for me. But luckily, I had a brother and coach who were very patient with me, and trained me until I went to my first international competition where I won bronze.
From that time, I decided to continue and focus in powerlifting. I felt powerlifting gave me so much power to be brave, to be confident, and I saw powerlifting would bring me to the world and give a good future. So, yeah, I made the right choice!
What does your brother think of your career?
He's my biggest support. Right at the beginning, when I started powerlifting, when no one believed in me, he was always beside me to support me.
What powerlifting lessons has he taught you?
Not to be weak, to be brave, be true, be honest, have discipline, and be consistent.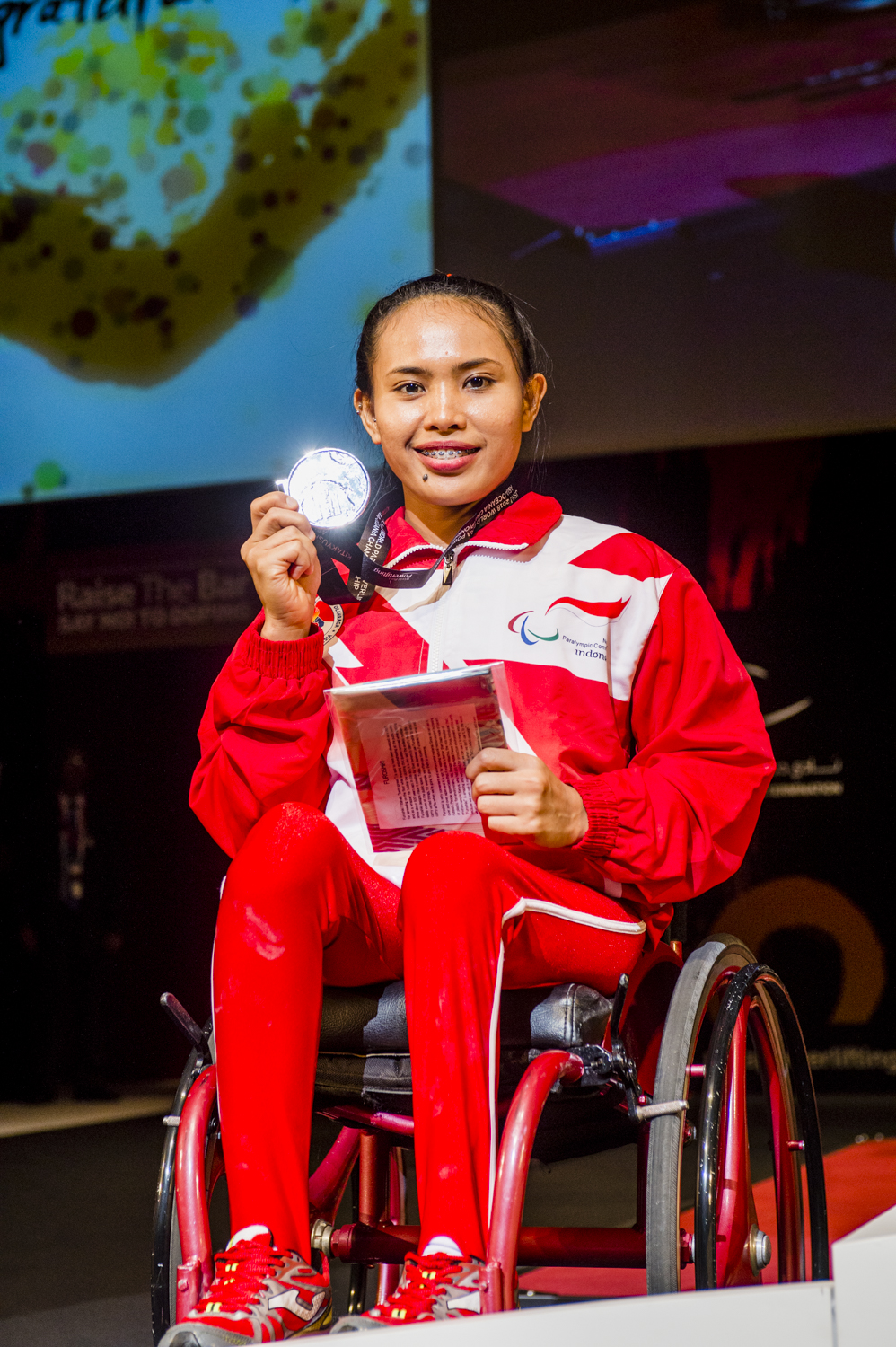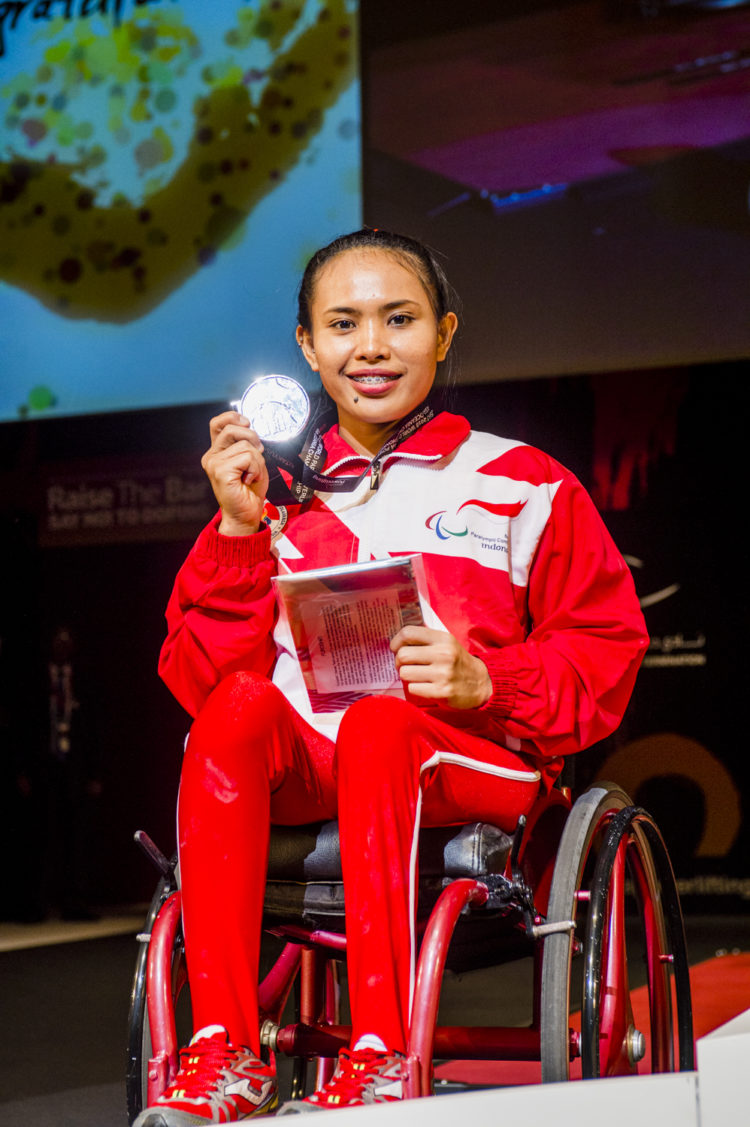 What does an average week of training look like for you?
I train five days a week, Monday to Friday. I train the bench press every day in the morning and I do accessories in the afternoon like push-ups, pull-ups, planks, pull downs, biceps, triceps, etc.
Do you incorporate much cardio into your training?
Yes, two times a week I do 20 minutes up and down the ramps of the building in which I train.
What is your favorite bench press accessory?
My favorite bench press accessory is board presses.
[Related: 5 Unconventional Tips for a Bigger Bench Press]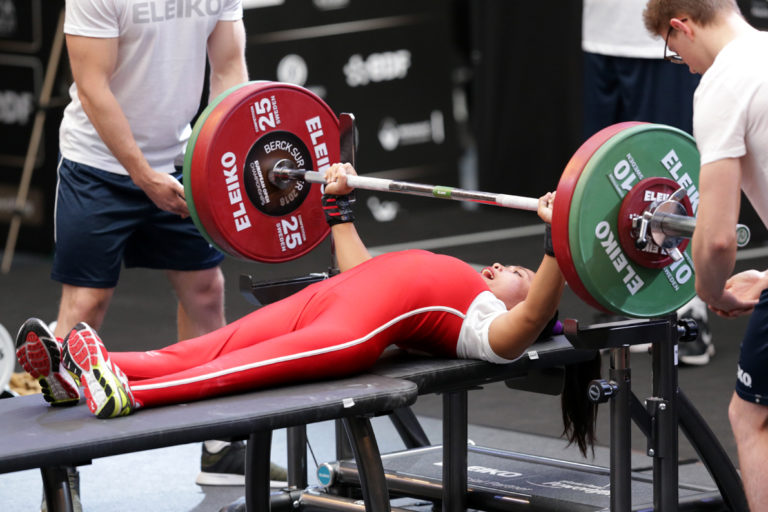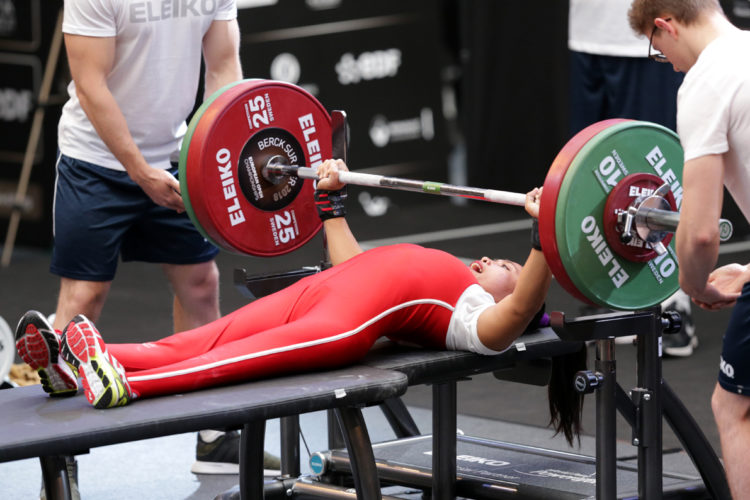 What is your heaviest lift ever, and at what weight?
My best performance in competition is 101kg (222.7lb) in the -45kg bodyweight category.
What is your favorite memory from your powerlifting career?
My favorite memory is when I won bronze medal at the Rio 2016 Paralympic Games, because that's my first medal in the Paralympics and the only powerlifting medal Indonesia has ever won at the Paralympics.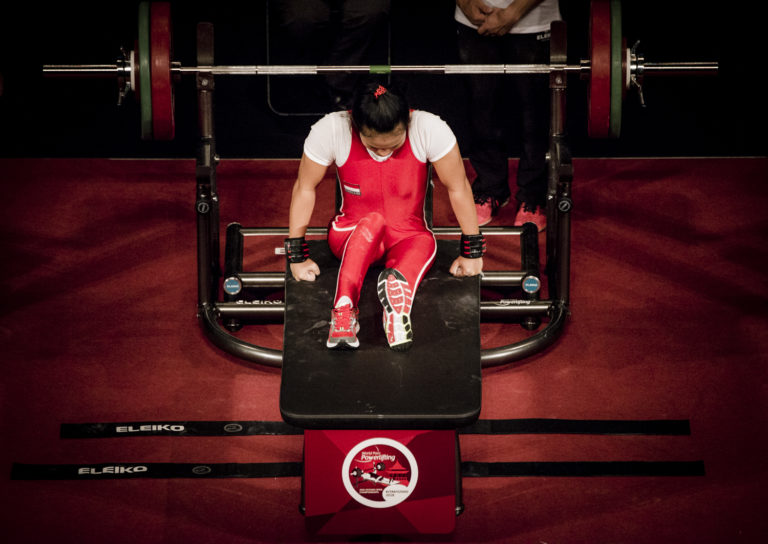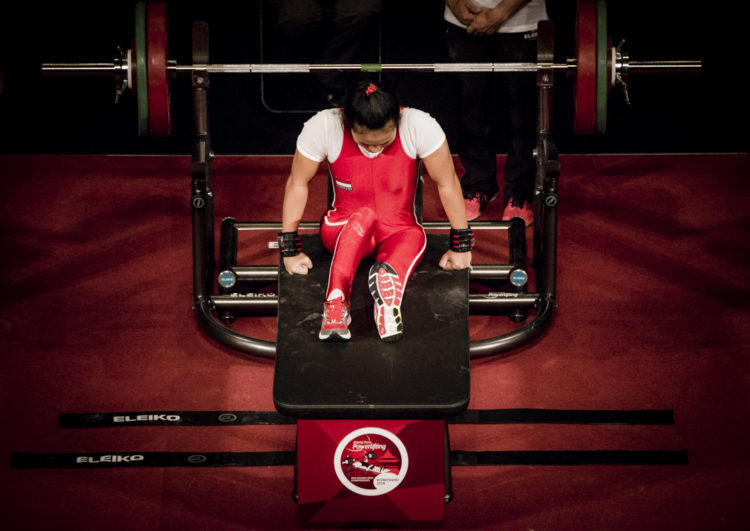 You've said your biggest goal is to win gold in Tokyo. Do you have career aspirations outside of powerlifting?
Yes, winning gold at the Paralympics in Tokyo is my biggest dream, I'm training so hard for it. But whatever the result I will get in the end, I'm still a champion for myself and I will never give up!
Besides being an athlete, I also work in the Indonesian Sport Ministry as a civil servant. In the future, my dream is to have my own fitness center, where people with disabilities can train for free. They just need to keep my spirits up, dream big, and work hard. I want all disabled people to have a chance to better themselves and to have a bright future.
What message would you like to share with other adaptive athletes who will be reading this interview?
Never give up! Whatever happens in your life, when you experience hardship, don't complain — just try it and accomplish your goals!! Never be afraid to try, never afraid to fail. If you fail, try again and again.
Don't be afraid to dream. Dream as high as you can, because after all, dreams are free — you just have to work hard to get there. Don't let your weaknesses defeat you, instead turn that weakness into motivation to move forward.
Images via International Paralympic Committee (IPC)