Cross training shoes continue to grow and develop in the strength sports world. The latest model to hit the market is the Nike Free X Metcon, which is designed to be a bridge between Nike's Metcon and Nike Free lines. Nike Metcons are known for providing a stable and hard base to lift upon, while the Nike Free shoes are synonymous with comfort.
In this review, we'll be taking a close look at the Nike Free X Metcon, which offers a hybrid sole that promises both comfort and stability. We closely looked this shoe's construction, performance, durability, price, and much more. At the end of the day, we wanted to know how the Free x Metcon compared to the best cross training shoes on the market, and where they excelled.
With a comfortable, but supportive midsole, the Nike Free X Metcon is one of my favorite shoes for wearing on a day-to-day and grabbing a casual lift, or workout class. 
Construction
There are few standout differences in construction between the Nike Free X Metcon and the other Nike Metcon models. In this review, we'll cover all of the talking points that create the ins and outs of this model.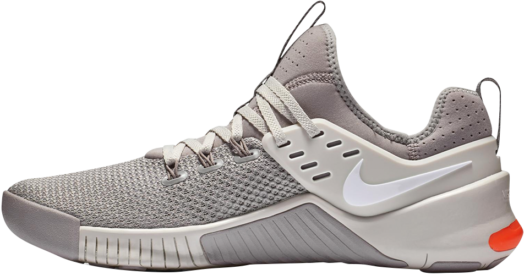 A cross-training shoe that's designed to match every day needs and meet the demands of exercises like squats, power cleans, and box jumps.
On the outskirts of the shoe near the toe and mid-foot, there's a mesh material that and there's also Nike Flywire on the eyelets. The Flywire are the loops you see around the laces, which wrap from each side to under the shoe. These loops are intended to provide a "natural" feeling when one flexes the shoe in lifting and running movements.
I thought this material was flexible, lightweight, and felt pretty durable for things like rope climbs and holding medicine balls between your feet. In addition, there are flex grooves on the outsole around the toe and mid-foot to provide the shoe with foot forming flexibility.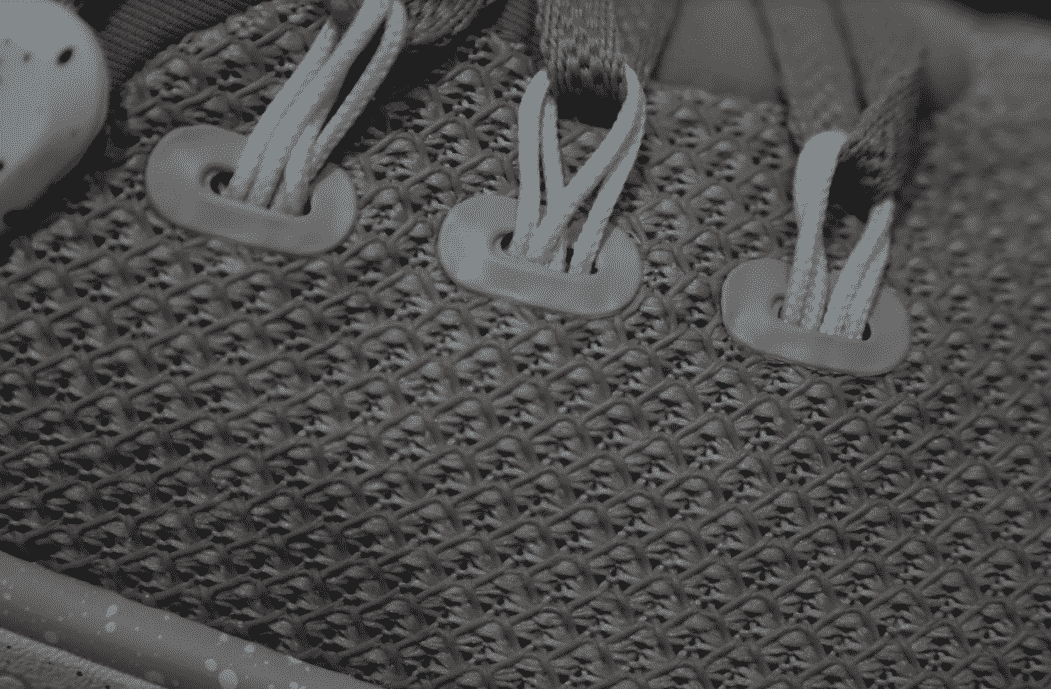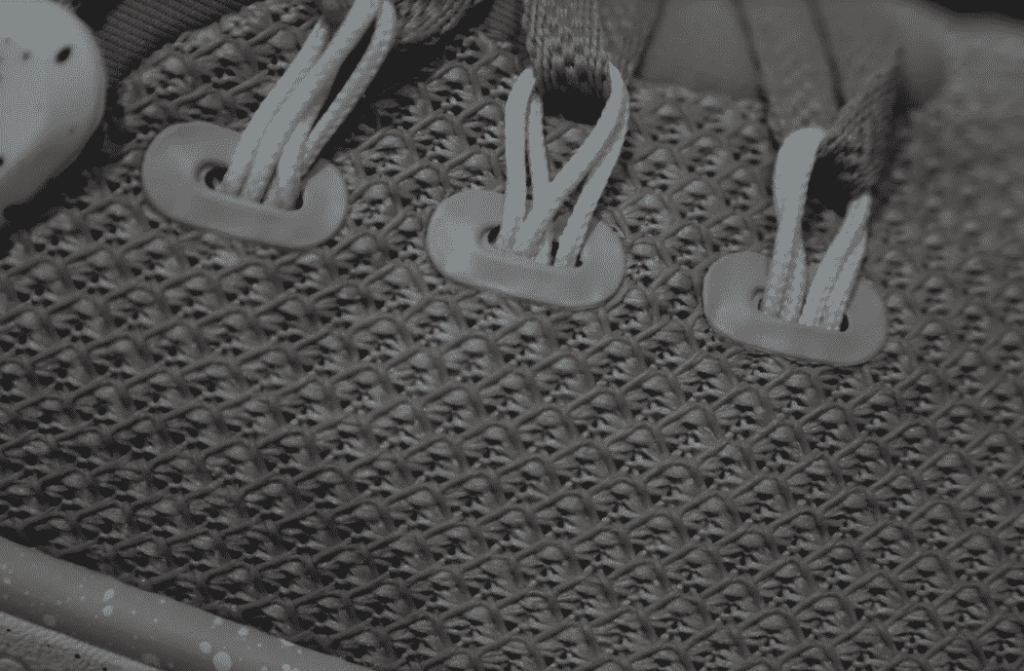 There are hoops that connect to the laces for additional support, and there are five eyelets that run up the side. Two of these eyelets are part of the plastic wing wrap that extends from the mid-foot all the way around the heel. Nike has stated that this is used for stability and I imagine it's to make up for the lack of heel clip.
Also, this shoe is a single bootie, so there's no additional tongue, I imagine this wing wrap is also meant to apply extra stability for that construction feature.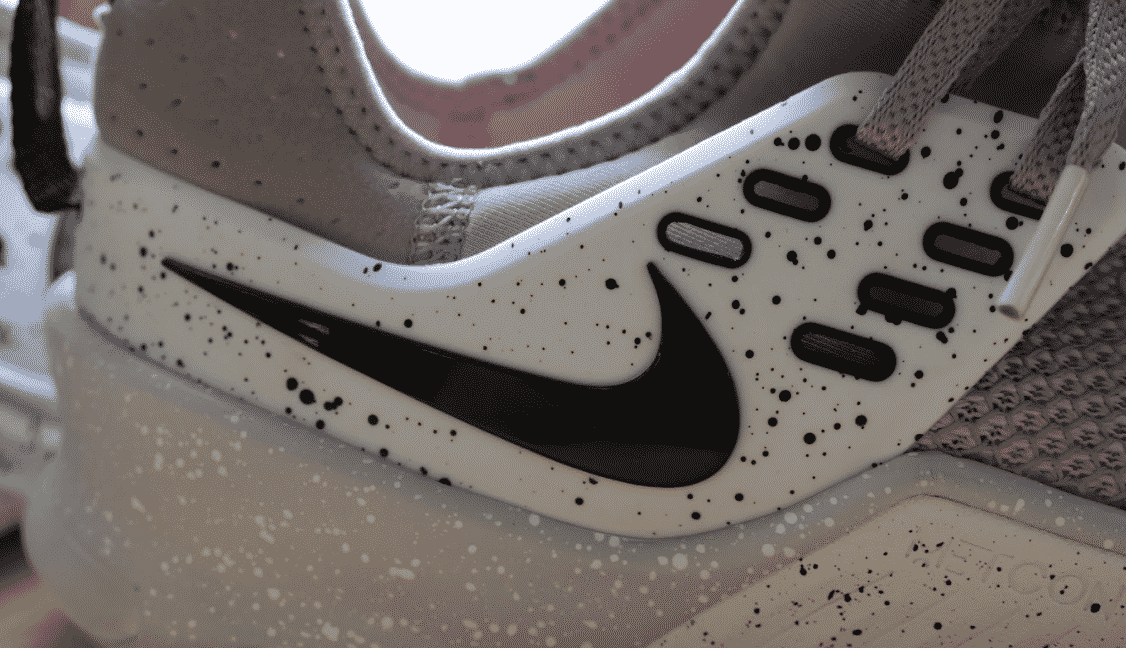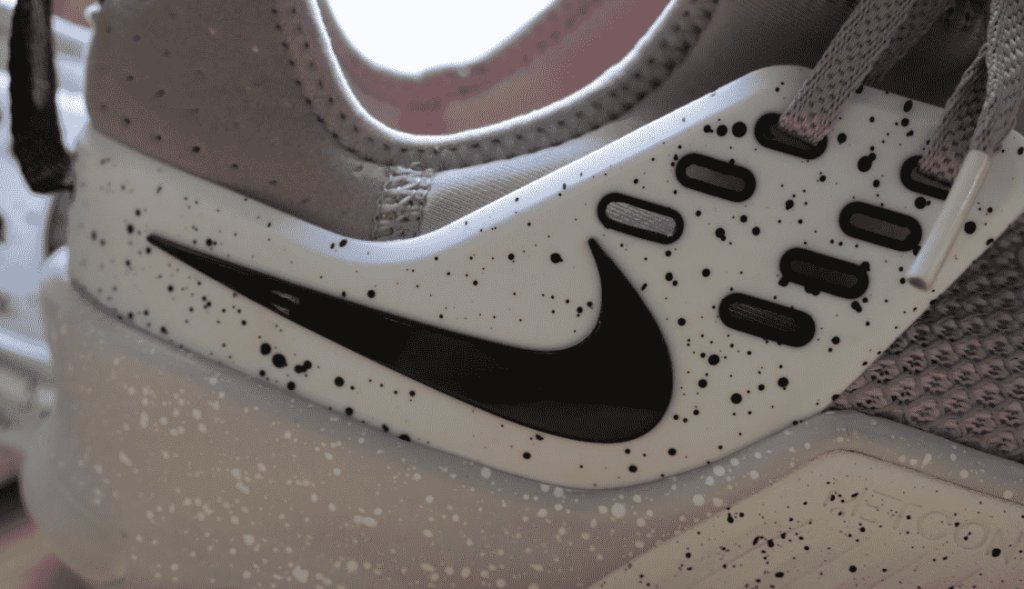 The midsole is made out of a dual density rubber, and comes up higher on the heel than other Metcon models. There's also a layer of a non-compressible plastic towards the bottom of the shoe, and I thought it felt like a TPU insert. The mid-foot has a rubber surface that wraps up the arch of the foot similar to other Metcon models.
The last differences in construction, and possible the biggest difference between this model and other Metcons is the outsole. The Nike Free X Metcon has tri-star grooves along the heel and forefoot.
Some of these grooves are indented, then some are raised. The raised grooves are fairly non-compressible, while the indented grooves compress a bit. On the toe and heel there's a firmer rubber that provides additional stability to both of these areas.
Performance
For my performance tests in the video, I decided to include a front squat, power clean, deadlift, and box jump burpees. I thought these were a solid group of lifts to match a lot of the asks that will come along with this shoe.
Through my tests, I kept the functional fitness athlete in mind, so I used weights I thought were comparable to the normal asks of this shoe. This shoe isn't solely designed for weightlifting or powerlifting, so I didn't perform maximal lifts in the shoe.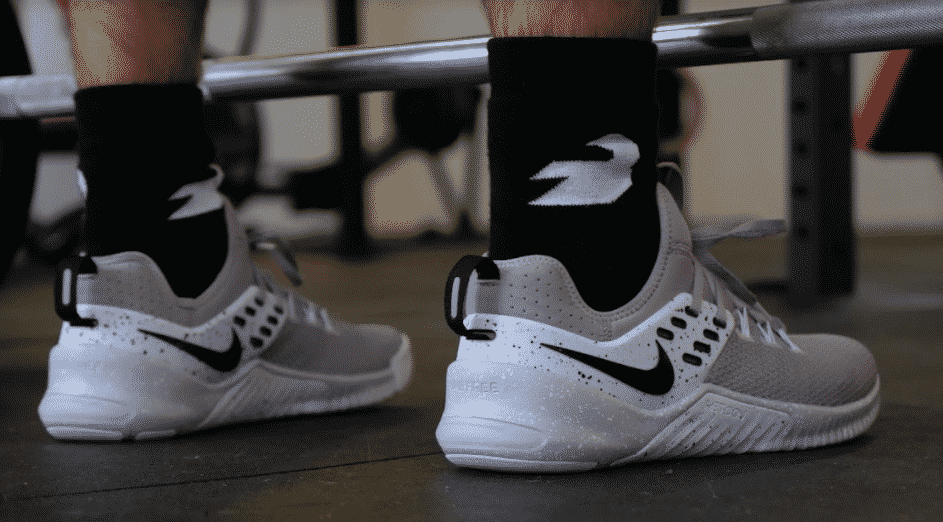 My front squat and power clean tests were pretty consistent with each other. I front squatted 225 lbs and power cleaned 185 lbs for multiple reps in a row. In the front squat, I didn't feel much compression under 225 lbs. When I learned forward I felt the middle of the metatarsals compress a tiny bit, but nothing that was alarming.
I would guess these should would perform well up to about 365 lbs, but wouldn't recommend them for maximal lifts above that. In the power clean, I didn't notice any compression at all. Granted, the weight was light with 185 lbs. One thing I liked about this shoe was the flexibility of the toes and how easy I could triple extension in them.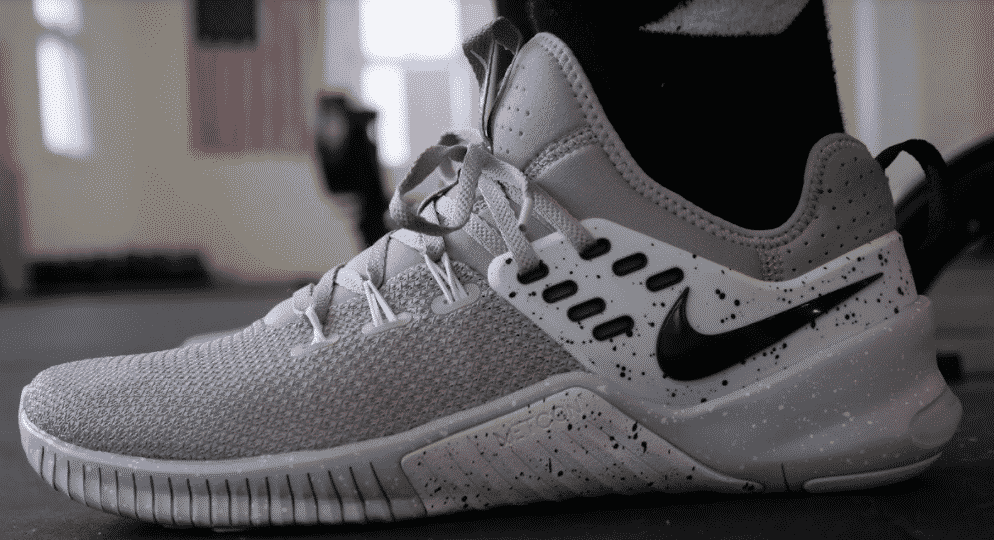 In the deadlift, I performed reps with 365 lbs, which I felt was similar (slightly heavier) to a functional fitness workout where multiple reps are being performed. My biggest concern was compression due to the compressible tri-star grooves. On a few reps, I bounced at the top if 365 lbs, and didn't feel much compression at all, similar to the 225 lb front squat, you can even see that in the video. Although, I wouldn't go much heavier than this weight due to compressible sole and the slightly higher offset in this model.
[Check out our list of the best lifting shoes!]
My favorite movement with these shoes were the box jump burpees. The tri-star grooves made these shoes feel like darts on my feet when they connected with the box. They were extremely grippy, also, I like the additional firm rubber on the toe for pushing off at the bottom of the burpee.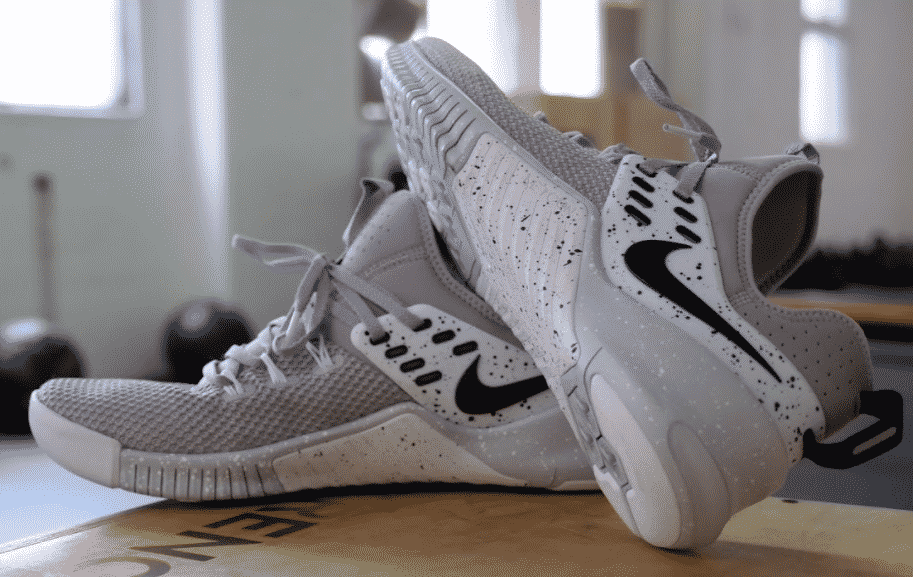 To follow-up my performance test, I wore these shoes around New York City after work and walked for about an hour. In all honesty, I forgot they were Metcons for a bit due to how comfortable they were. These are shoes that I would personally wear in the gym and out without noticing much difference.
My only concern with the Nike Free X Metcon is the outsole compressing under maximal lifts. Although, I don't think many athletes who will be buying this shoe for that purpose, so I don't think it's the biggest concern. Yet, it's something I highly recommend keeping in mind, this is a shoe for workouts and comfort, not just workouts.
Durability
Throughout our tests, I didn't notice any premature breakdown of the shoe. For this shoe, I looked for fraying of the mesh, stretching of the boot, and over compression of the tri-star grooves. In my opinion, I didn't notice any of these durability characteristics being an issue from my notes.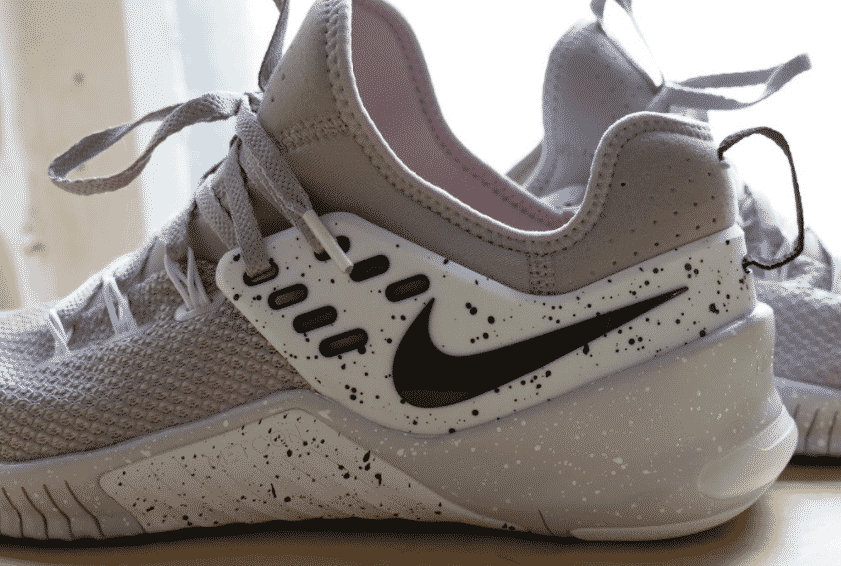 The Nike Metcon models are designed to be resilient to things like rope climbs, handstand push-ups, and other movements, and I thought this shoe matched those characteristics.  My only concern with durability with this model is the tri-star grooves possibly becoming distorted over a long duration workout, but it's not a huge concern. The Nike Free models tend to last a while, so I have hope that this model will do the same.
Stability
In terms of pure stability, I would rank this shoe with a solid "B". It wasn't the most stable shoe I've used in cross training workouts. For context, I would rank the Nike Metcon 4 an "A" or high "A-" in this characteristic. In my tests, I had two positives with this shoes stability and one drawback.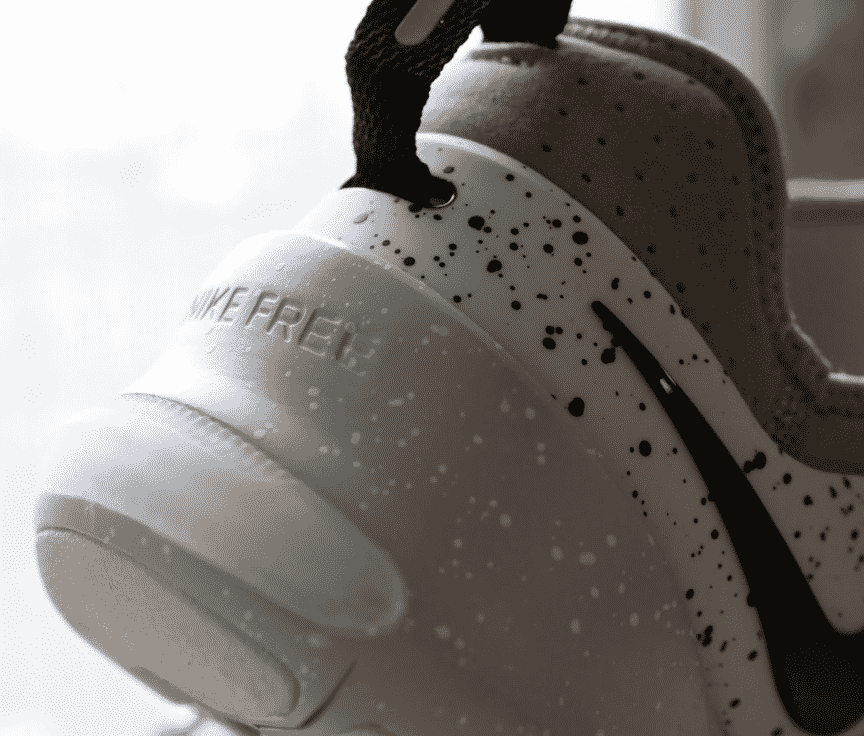 The first positive was the plastic wing wrap. There's no heel clip in this model, but I thought the plastic wing wrap held it's own when maintaining heel stability. My second positive involved the additional layer of material on the heel. I thought it provided a decent amount of stability to compensate for the few tri-star grooves that compressed under the calcaneous.
My one draw back to this shoe's stability is the possibility of the booty stretching over time. Sometimes single-boot shoes can have issue with maintaining their sock-like feeling, so that's a concern I have with this shoe's long-term stability. Although, the plastic wing wrap comes up the mid-foot a fair amount, so it could help with preventing this.
Price
The price for the Nike Free X Metcon comes in at $120.00. Personally, I think that's a fair price for what this shoe has to offer. It's a hybrid model that matches workout asks and provides day-to-day comfort, so I think you could definitely get your money's worth if you wear them often.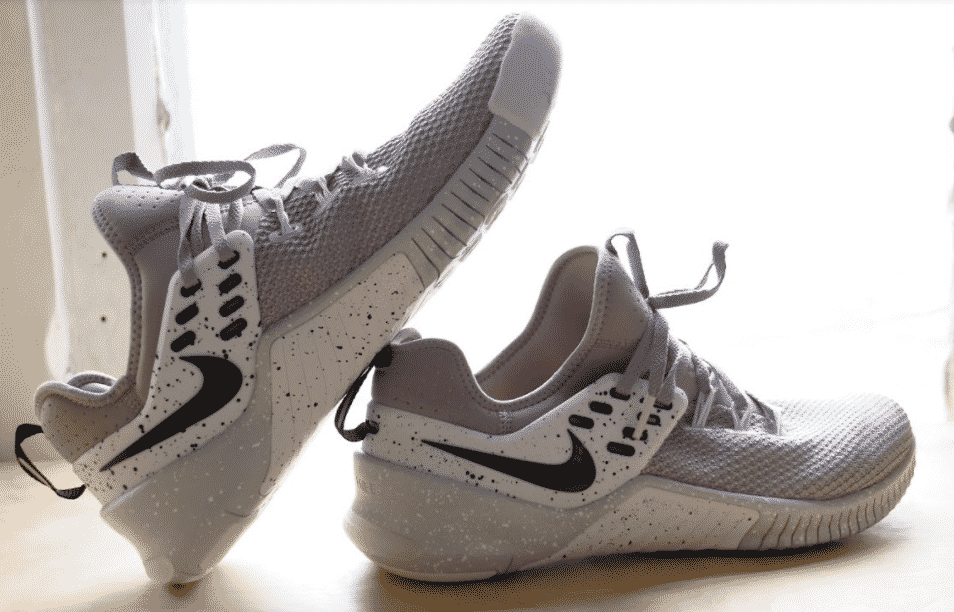 In addition, they're ten dollars less than the Nike Metcon 4, but again, they're not going to provide the niche strength athlete with the most stability that the Metcon 4 does. 
Wrapping Up
I'm not going to lie, I was a skeptic of these shoes before my review. From the start, I liked the aesthetic of them, but I was worried that with the addition of the Nike Free construction these shoes would lose some of their workout potential. I liked the comfort and workout characteristics this model offered, along with the slightly less expensive price.
My only gripe with this model is that it not may not be the most stable shoe under maximal loads. Although, for many, that's not why they're going to be buying this model.
In my opinion, if you want a shoe that's comfortable to wear every day, and also perform functional fitness workouts in, then this may be your best bet.