Lifting gloves are a piece of supportive strength equipment that protects the hand, while also slightly aiding an athlete's grip. They can be used by a wide variety of athletes for multiple types of activities. Three common types of gym-goers or athletes that utilize gloves are functional fitness athletes, calisthenic athletes, and bodybuilders.
For many of these athletes, they use gloves to protect their hands from high volume bouts of exercise. In this article, we put the Nordic Lifting Gloves through multiple tests.
In our gauntlet of five tests, we assessed how these gloves performed with: Grip, versatility, feeling & fit, construction, and price.
Grip
We put these gloves through three tests to test their abilities to perform in multiple settings. These tests include a rope climb for the functional fitness athlete, pull-up for a calisthenic athlete and movement, and a dumbbell row for the bodybuilder or general fitness goer.
I wasn't a huge fan of these gloves in the rope climb. They have a leather material that covers the palm, thumb, and base of fingers, which made it tough for me to gain a really good grip on the rope.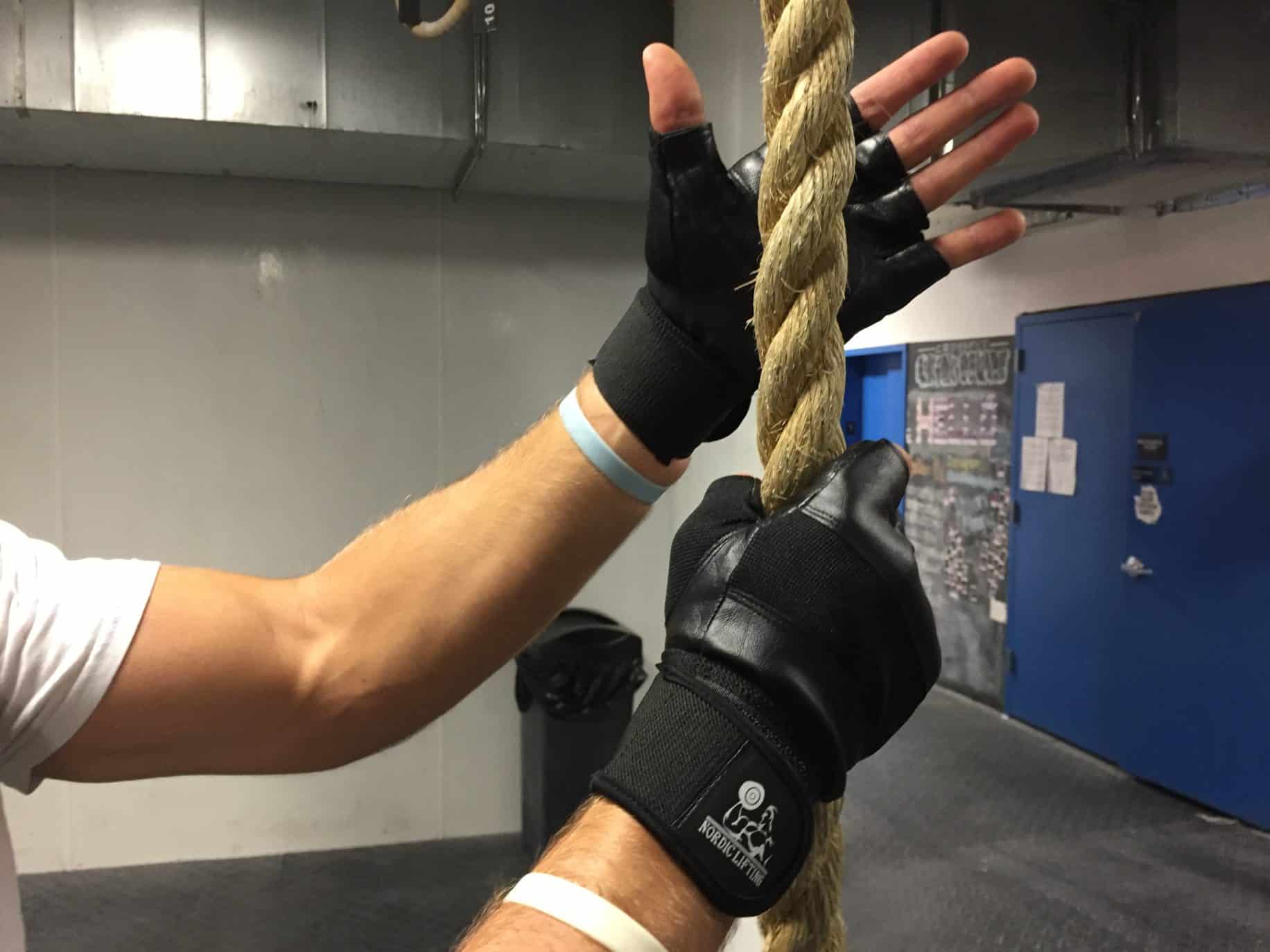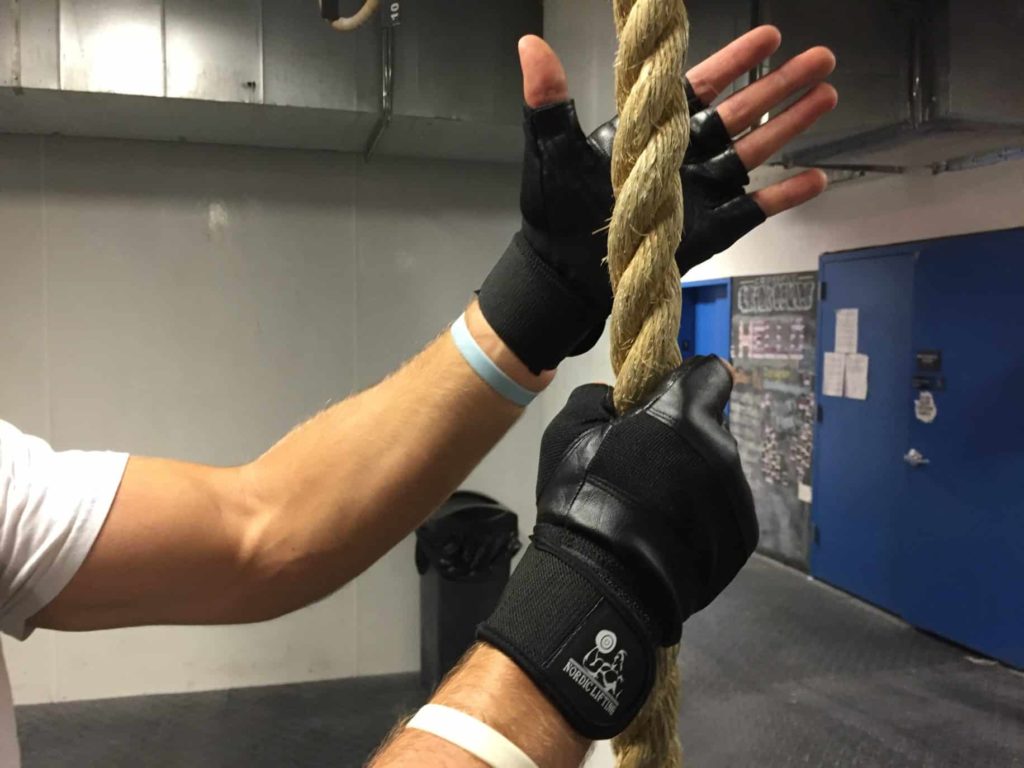 The pull-up was slightly better than the rope climb, but I still found it somewhat tough to gain a good grip when testing out the gloved (leather) portion of my hand. I have good grip strength, so I could hold the bar without an issue, but if you don't have exceptional finger strength, then I could see someone struggling with these.
The dumbbell row was slightly better than the pull-up, but I still felt as though the leather could be an issue for someone lacking adequate grip strength again. Out of the three movements this one felt the best due to the dumbbell's knurling.
Versatility
Often times, a glove will really excel at one or two activities, while being only average for others. I thought this glove performed consistently on all of the tests, but I did have some issues with grip on all three. The rope climbs were especially challenging due to the leather material on the palms.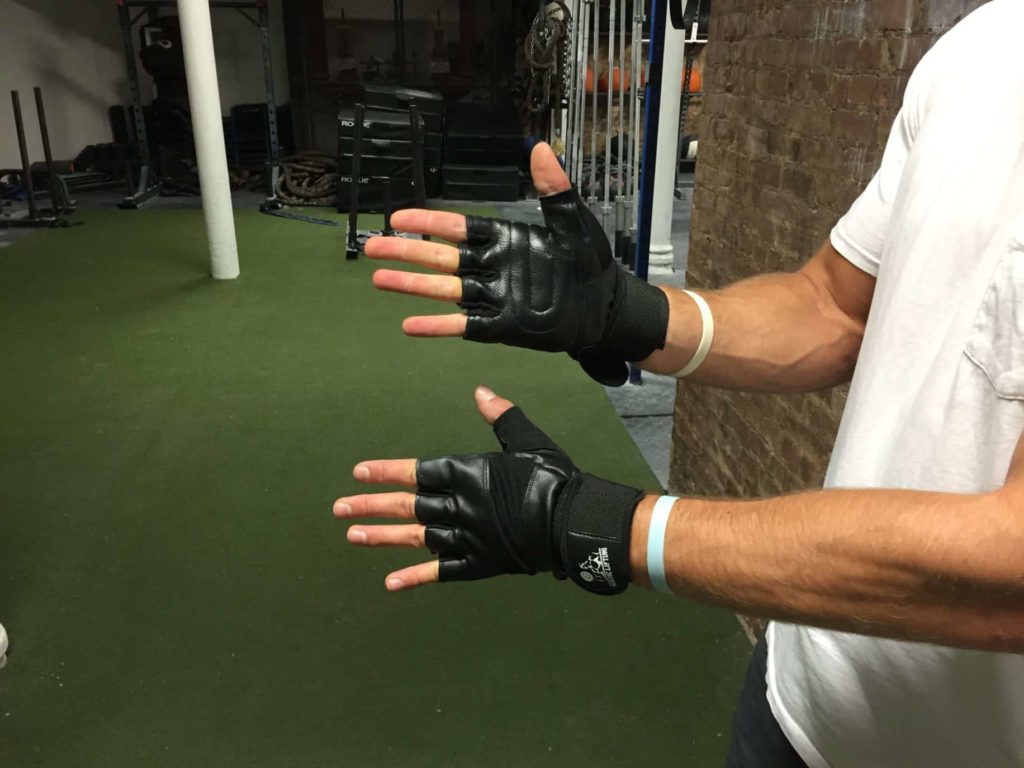 The pull-ups and dumbbell rows only okay. The glove's adjustable wrist strap — made out of an elastic material — was a nice design feature, though it didn't carry over too much to gripping ability. I really liked some aspects of the glove's design, which I discuss more in depth below.
Feeling & Fit
These gloves were a large and are designed to fit an 8-8.5 hand. I have an 8 inch hand, and I felt that they fit me pretty snug with no issue of them sliding around. They hugged my palm well with the finger holes being tight as well. There was never an issue with the edges of the glove stretching or moving.
Possibly the best part of this glove is the elastic wrist wrap. Most gloves that have a wrist wrap have a set piece of leather, but these gloves have an elastic that you can use to pull for maximum tightness. I liked this feature because it ensured the wrist would be very supported.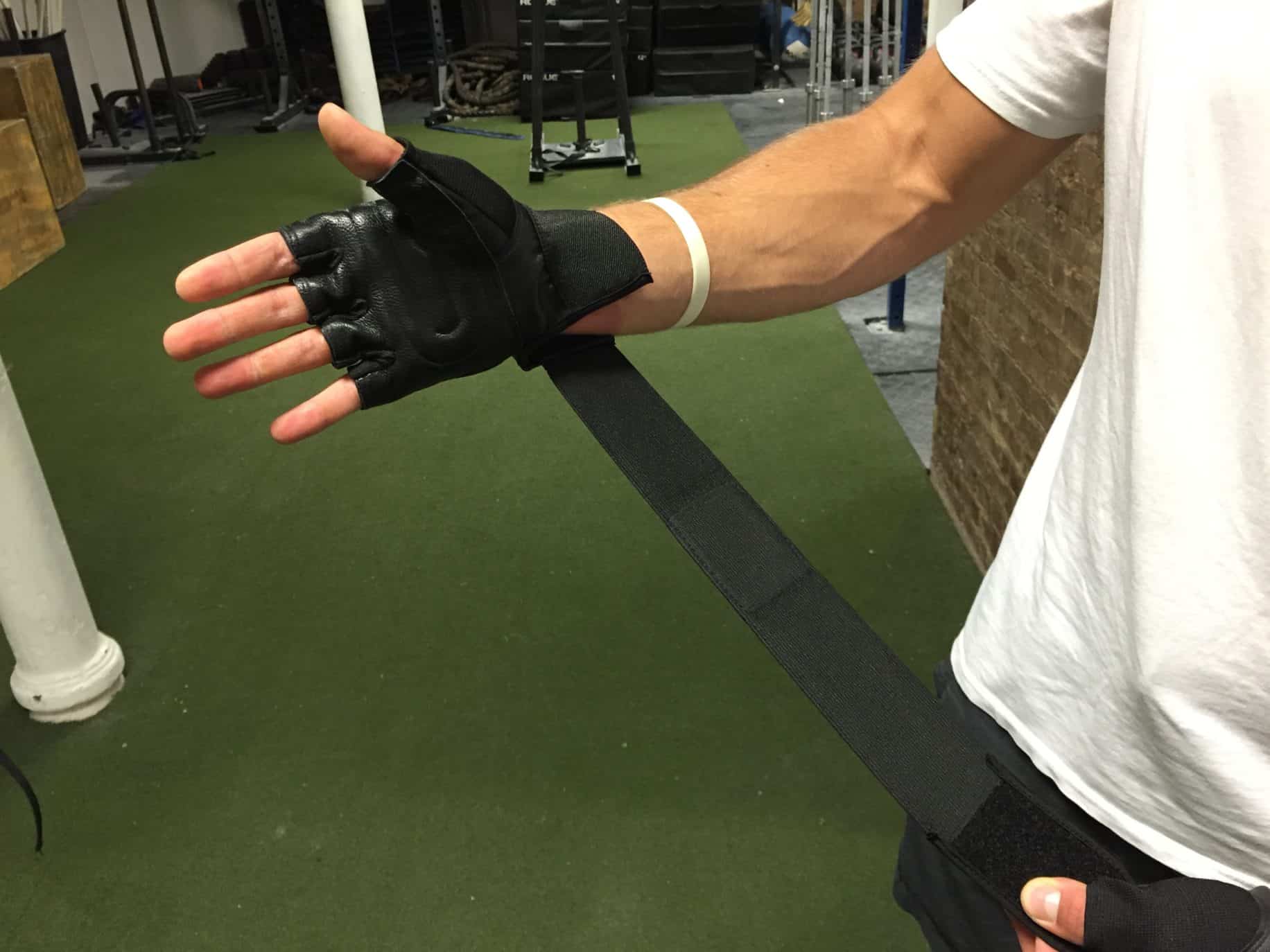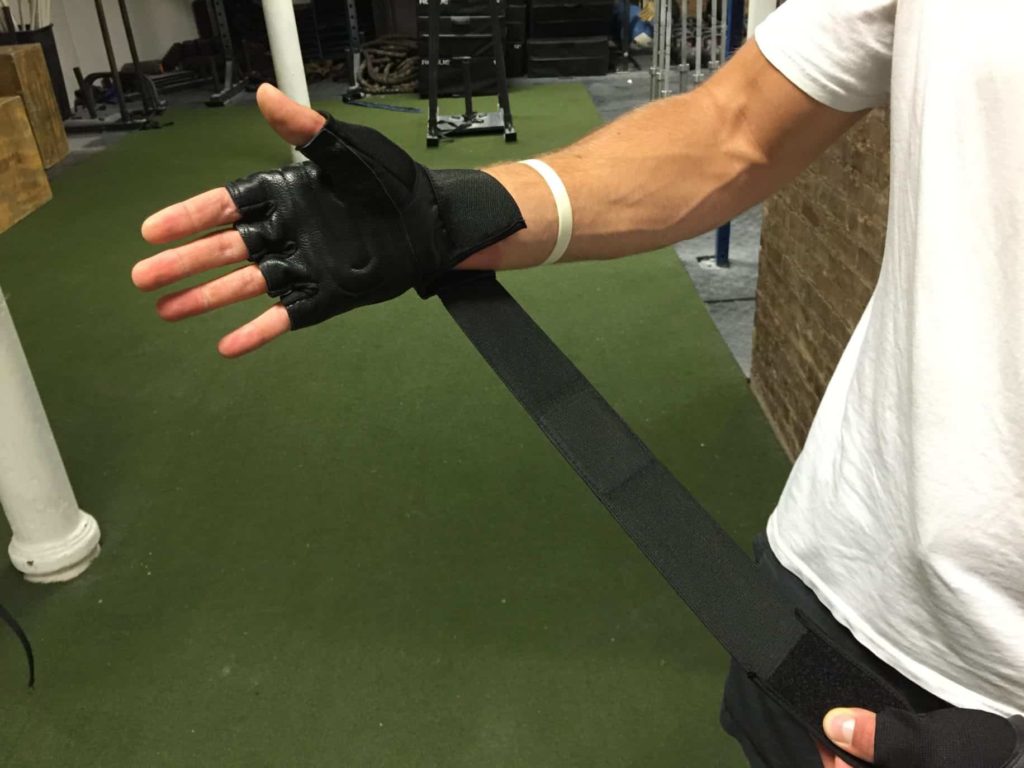 Construction
The design of these gloves were pretty standard with their lengths and wrist wrap shape, but they differed in a few ways, which has both positives and negatives. On the positive side of things, I really liked the elastic wrist strap and material Nordic used to ensure the glove won't stretch out quickly over time.
The negative that comes with this glove's construction is the palm facing leather. Again, I wished it created more friction and allowed for more grip.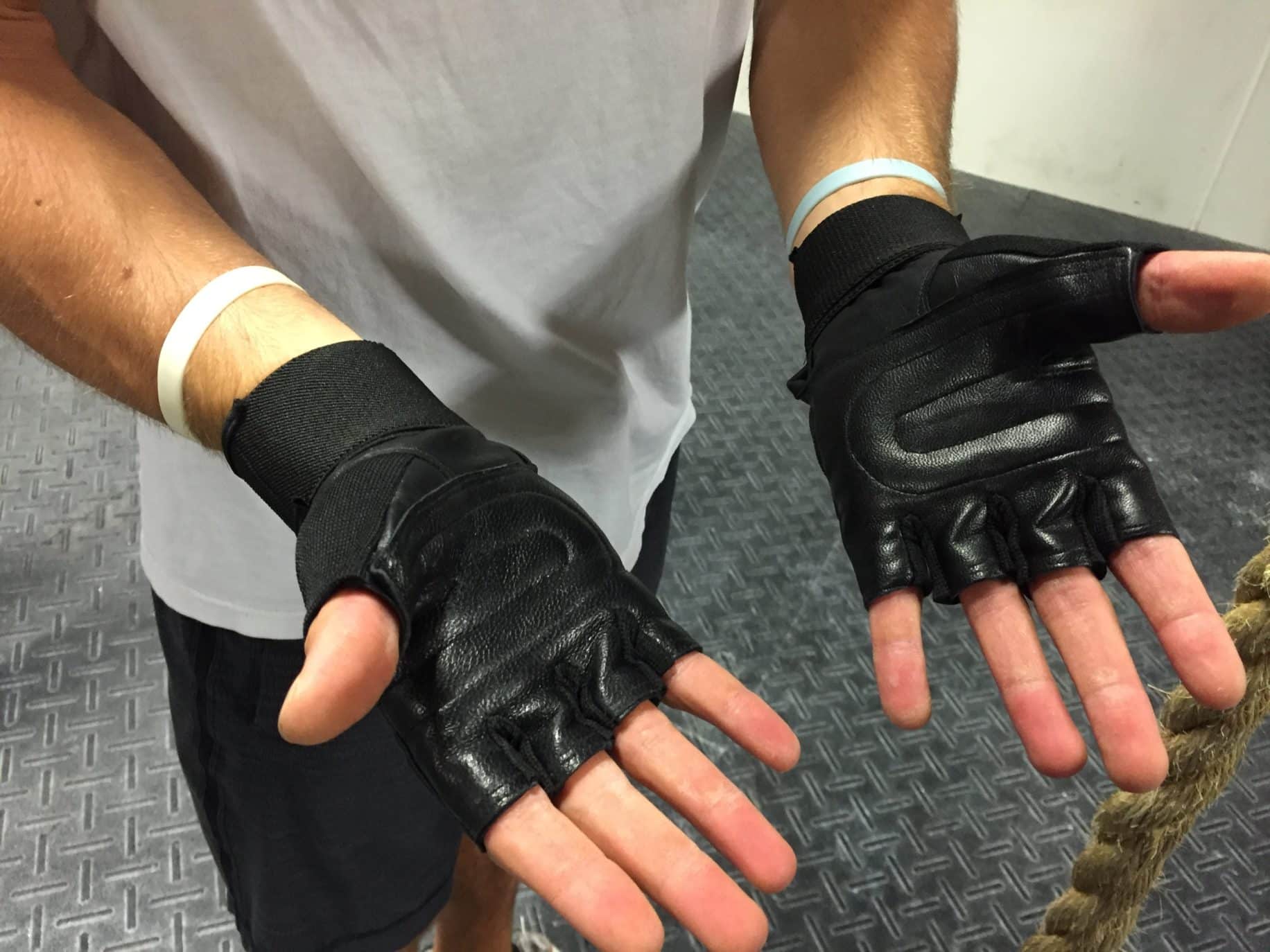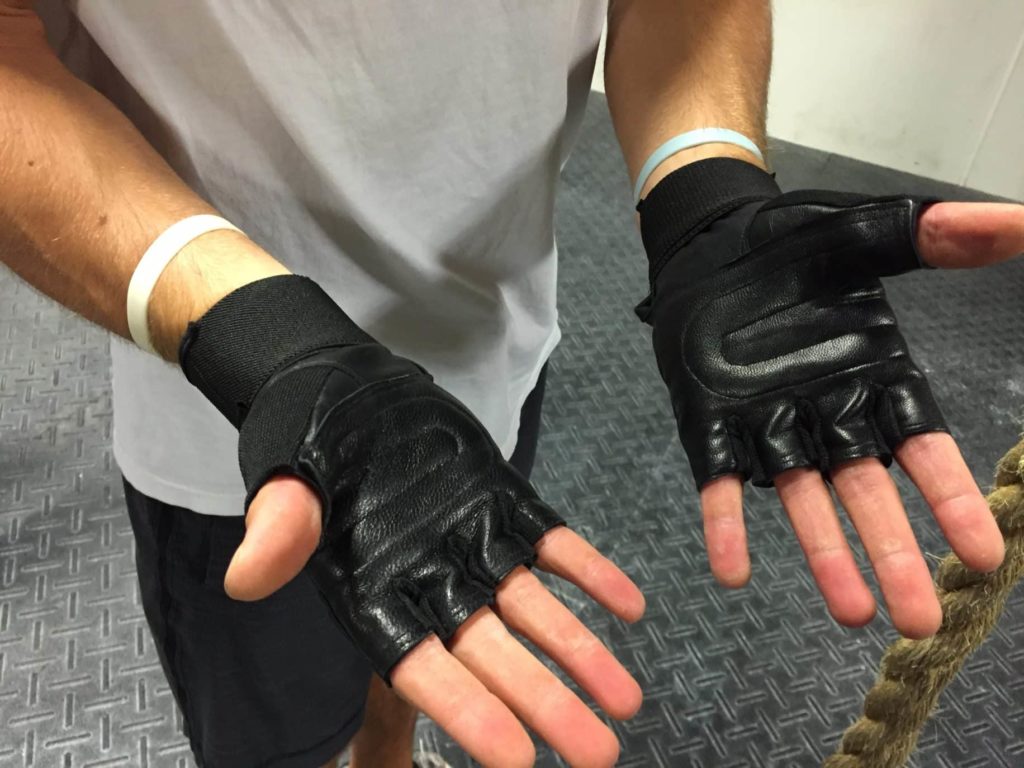 Price
The price for these gloves start at $19.95. This price is pretty standard, and to top it off, Nordic Lifting offers a 1-year warranty on the product. That's pretty unusual (and nice!) for a glove, so durability won't be an issue for a good amount of time.
Wrapping Up
On one side, I liked the design of the Nordic Lifting Glove, the elastic wrist wrap, and the material used to enclose the glove. They had these positives going for them, though I was a bit let down with how they performed as far as grip around the palm.
These gloves could be useful for those performing a majority of their movements on knurling surfaces or doing a lot of pressing, but I wouldn't highly recommend them for someone doing a lot of pulling.