In the last year, we've seen ONE Bars take a completely different form on the shelves and in the eyes of those that consume them on a regular basis. With newly refined packaging and a clean appearance, One Bars are marketed with the promise of only containing one gram of sugar, but still delivering the taste of "dessert" foods. 
Most will recognize One Bars because they previously fell under the Oh Yeah! brand name, but in early-mid 2017 the One Bar became it's own separate entity, which is what's referenced above in the bar's change of packaging and feel.
In this review, I taste tested a variety of One Bars to test them across multiple protein loaded categories. The categories below include my assessment of One Bar's texture, nutrition, price, and other factors that come along with the protein bars.
Best Overall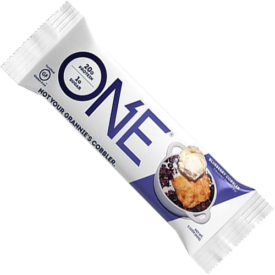 A whey-based protein bar that only has one gram of sugar and a solid macronutrient profile for active individuals.
One Bar Taste Test
Birthday Cake: 9/10
The birthday cake was a very solid flavor. Birthday cake is a flavor that's sought out across multiple protein bar brands and can be hard to nail. Personally, I thought One Bar did a solid job at nailing the sweetness of birthday cake without drowning you in an overly synthetic taste. This bar reminded me of birthday cake flavored ice cream in terms of flavor.
Cinnamon Roll: 9/10
Again, One Bar nailed another tough flavor to deliver. Their cinnamon roll bar has a nice layer of icing on top, which adds a crisp bite that crumbles apart upon contact with the teeth. In terms of cinnamon flavoring, I thought this bar wasn't overly done with cinnamon flavor to make up for the lack of sugar contents, so all-in-all, I would recommend this bar for anyone who loves a subtle cinnamon taste.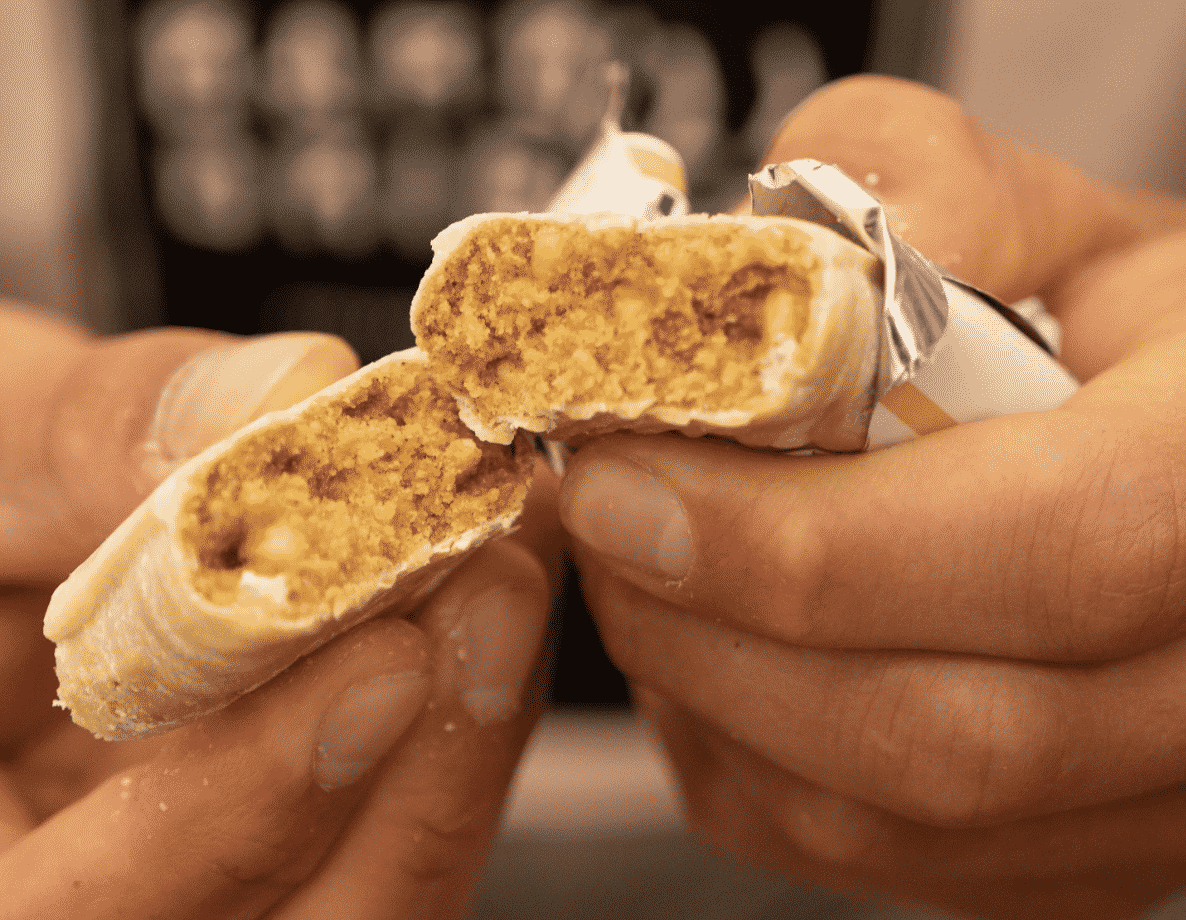 Almond Bliss: 8.5/10
I'm not going to lie, this protein bar caught me off guard. I love almonds, but there was a slightly coconut flavoring in this bar that gave it a unique take on a popular flavor. What caught me off guard was how the coconut delivered a sweet taste without overdoing the bar with a coconut spin. Another big positive to this bar was the additional almonds placed within for texture.
Chocolate Brownie: 9.6/10
A nearly perfect protein bar. If you're a fan of chocolate and brownies, then this bar will fit perfectly in your asks. The chocolate taste was comparable to a real brownie, while the icing did a great job at providing a little extra bite and texture. In my opinion, the best part of this bar was the dough-like texture, which really gave this bar the feeling of a brownie.
Cookies & Cream: 8.3/10
This flavor was somewhat standard to what you'd expect. It got the flavor across, but didn't overly "wow" me with its flavor. Yes, it tasted like cookies and cream, so it didn't disappoint, but it had that synthetic sweet taste that often accompanies this flavor in protein bars. This is definitely a bar I could eat everyday, but it wasn't my top flavor.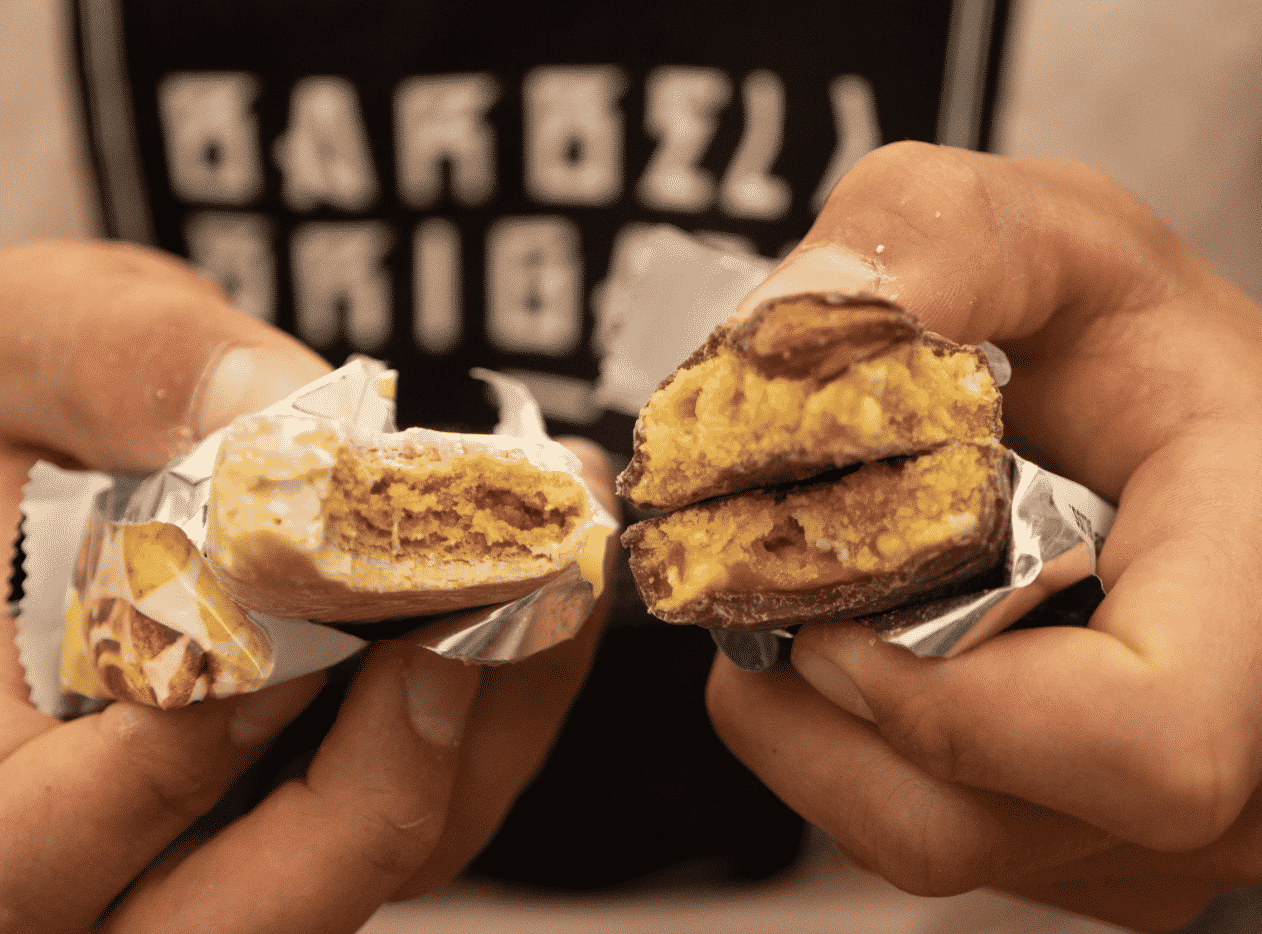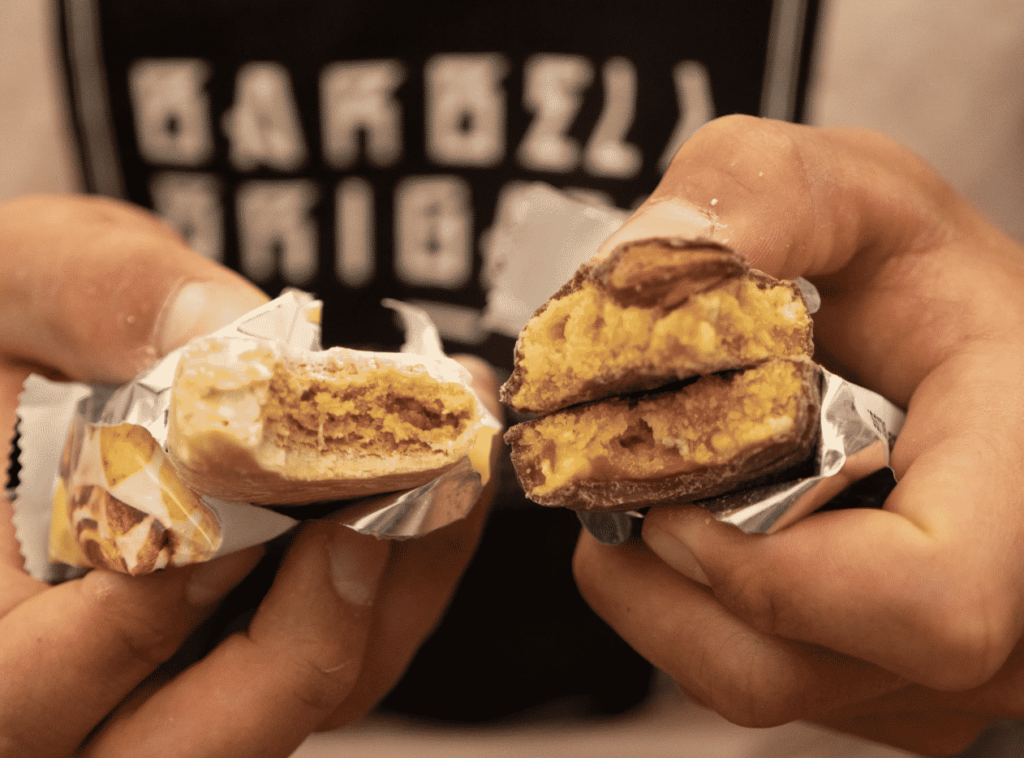 Salted Caramel: 8.1/10
The taste of this bar could be described as: Standard. Out of all the One Bars, this flavor was probably the most consistent with what you'd envision the bar to taste like when you consider the title. This bar delivered a nice subtle taste of caramel with a subtle hint of a salted after taste.
Chocolate Chip Cookie Dough: 8.8/10
This bar impressed me, and that's tough to do with cookie dough. Let's face it, nearly every protein bar has a cookie dough flavor, so it's a pretty standard taste across the board of multiple companies. Although, I thought the chocolate chip cookie dough One Bar did a great job at offering a flavor-packed snack into a minimal sugar snack. The texture was the biggest win for me with this bar.
Lemon Cake: 9.1/10
Yes, a lemon cake bar scored higher than cookie dough. Why? Well, for starters, this is a unique and tough flavor to nail, so doing so and accompanying it with a great texture, then I score that as a big win. This bar not only captures a subtly sweet lemon flavor, but it also delivers a doughy bar with a solid later of icing.
Peanut Butter Pie: 9.6/10
Peanut butter + pie = a huge win for my stomach. Peanut butter fans listen up, this bar was great and I definitely recommend giving it a try. A lot of peanut butter flavor protein bars don't truly capture the sweet saltiness of this taste loaded snack, so to do so, and to nail a nice chewy texture, then sign me up. Not to mention, there's a sweet pie-esque taste of this succulent treat.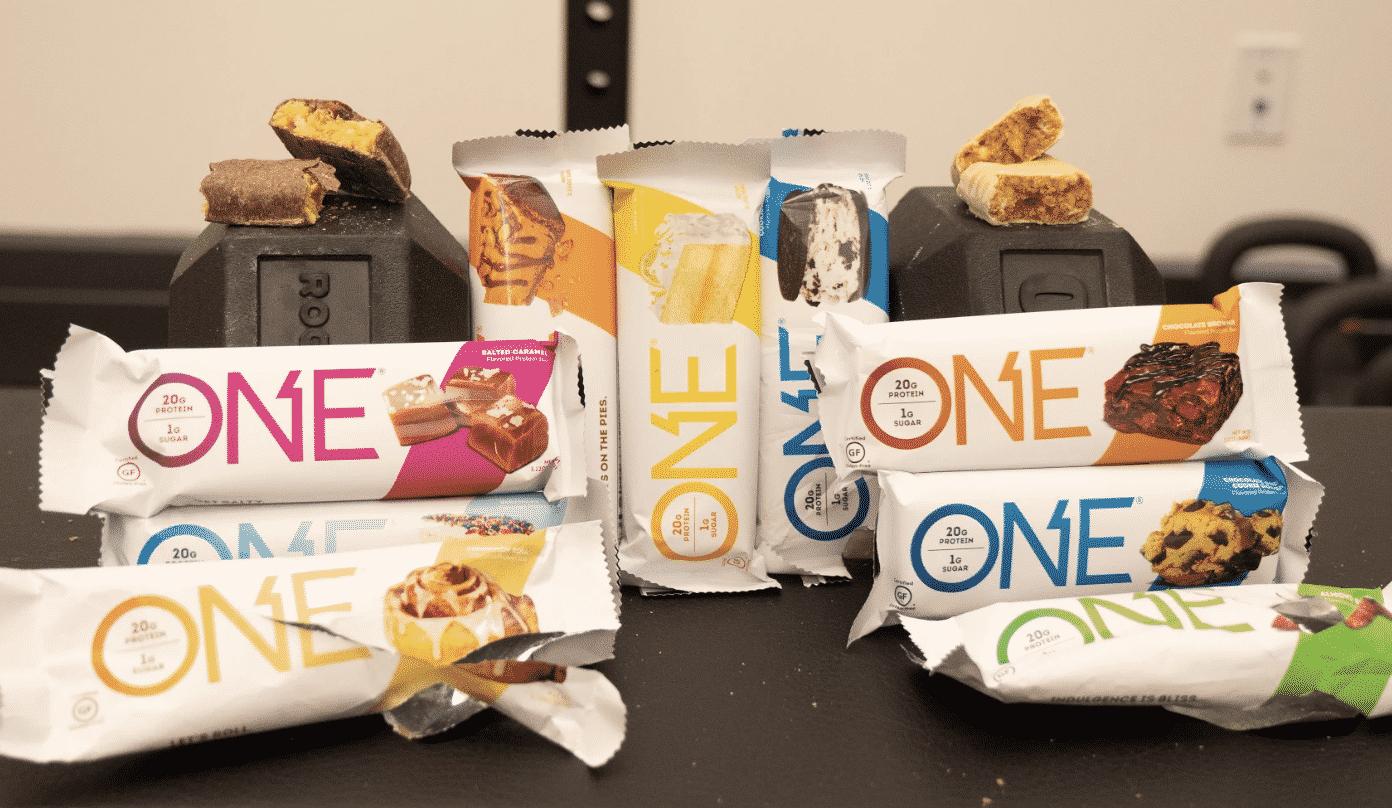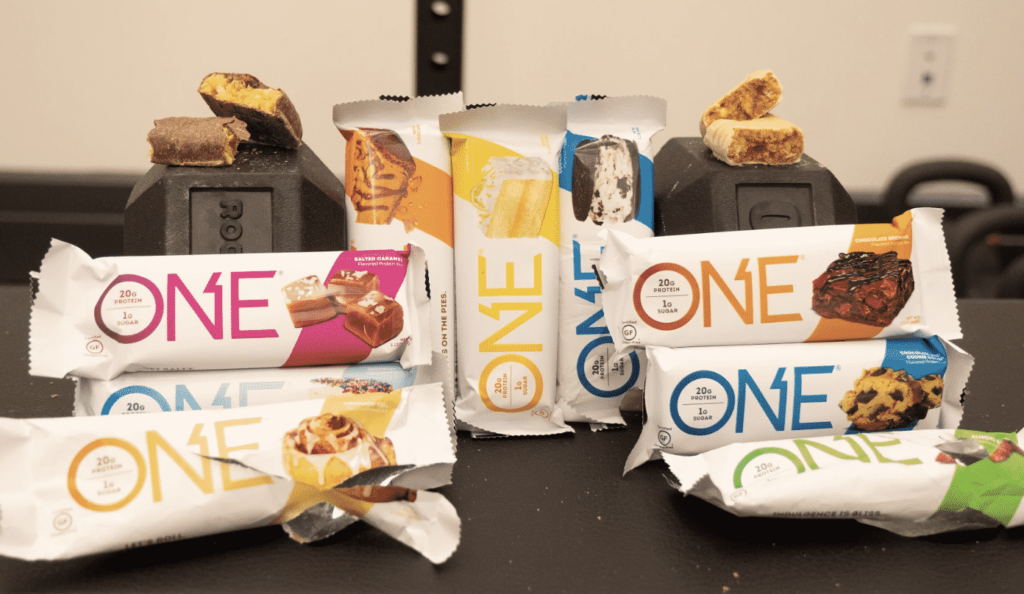 One Bar Texture
Icing fans, you're in luck. For those who like icing on their protein bars, then I think you'll enjoy how One Bar delivers their flavors. Every bar has a layer of icing, which provides the protein bar with a nice additional dense layer of flavor. The bar itself has a dense cookie dough bite to it, and the icing on each bar varies in thickness. Most of the bar's icings broke apart when you bit them, so you really felt like you were eating a dessert.
In respects to the texture within, each bar varied slightly and attempted to offer a unique feature depending on the flavor. For example, the chocolate chip cookie dough flavor had a little piece of chocolate chip and the almond bliss bar had real almonds. Factor this on top of the icing and this bar offers a lot more than taste, but a full eating experience.
One Bar Nutrition
One Bar Calories and Macronutrients
In respects to nutrition, these bars do an okay job at providing consistency across the board. Yet, there is some variance, so if you're very limited on your daily caloric content, then I'd advise paying close attention to what you consume here. Of all the bars included in this review, the calories ranged from 210-230. For macronutrients, fat ranges from 5-9 grams, 22-24 grams, and protein is 20 grams across the board.
Below is the nutrition information for the Cinnamon Roll One Bar.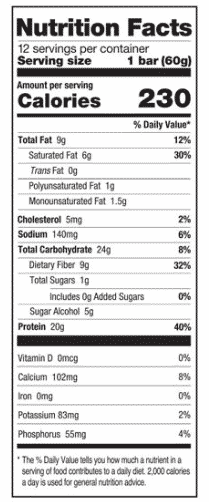 One Bar Ingredients
Something to keep in mind with these bars is that they all taste good, but the ingredient list is decently long. If your goal is to consume completely natural food sources, then these may not be your best bet.

One Bar Pros
Out of all the protein bars I've tried, I think One Bar has taken the driver seat in respects to the best tasting consistent bar. There was a lot to like about this bar, so I've included a few of my favorite pros below.
Consistent and flavorful taste.
Interesting and unique texture that provided a lot of bite.
Solid macro profile with balanced macronutrients and minimal sugar.
The bar travels pretty well and doesn't melt very easily.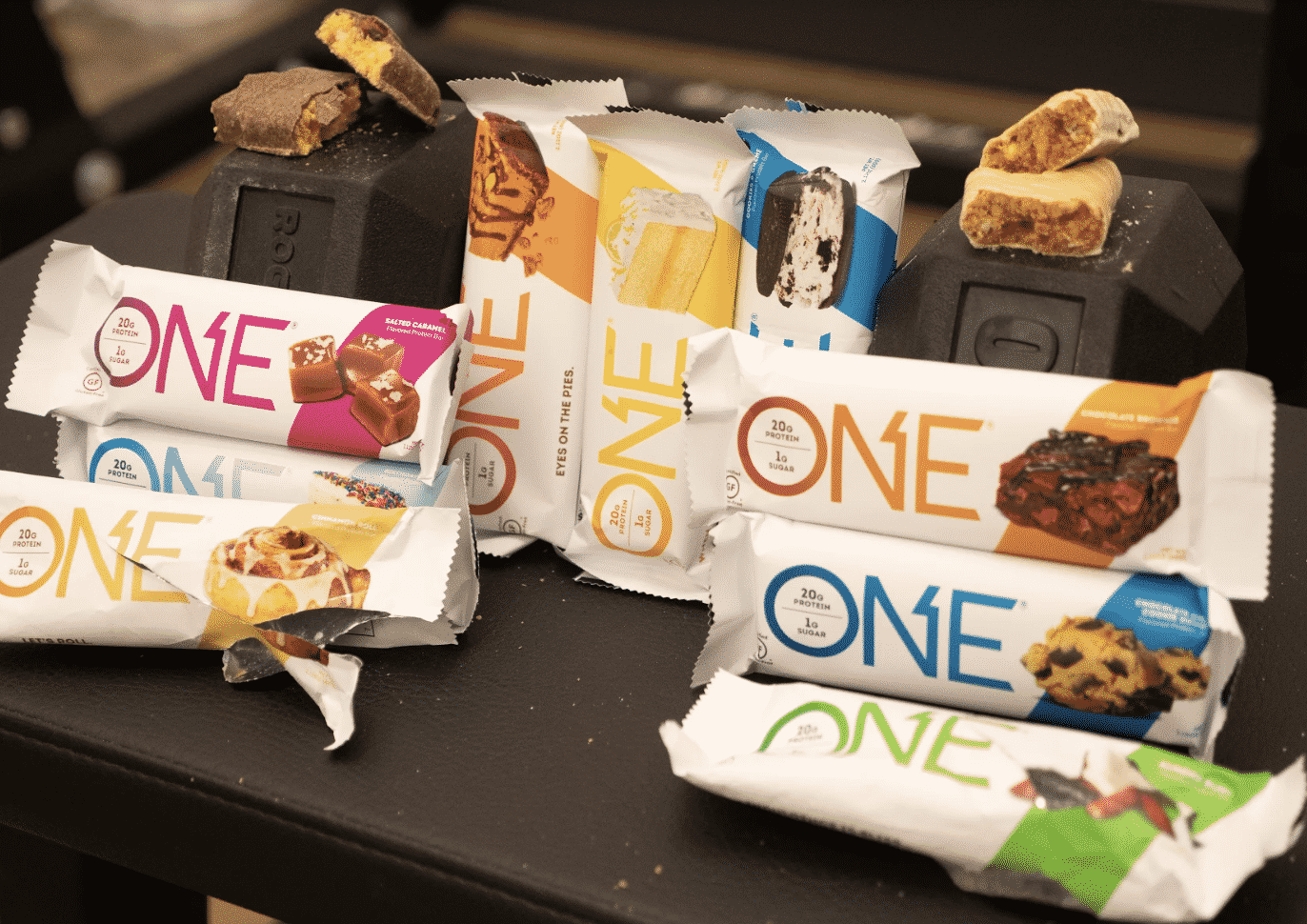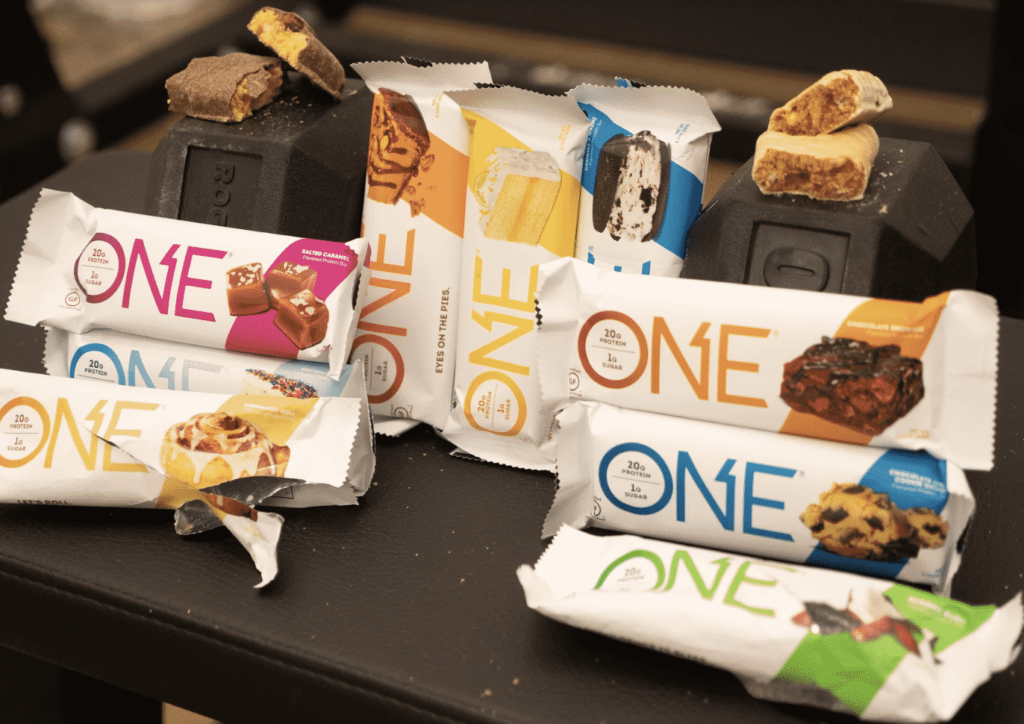 One Bar Cons
While the One Bar was potentially my favorite protein bar, it did come along with a couple cons that are worth noting. These cons will be heavily influenced on an individual basis, so below are two cons that I found.
Somewhat expensive compared to other snacks on the market.
Longer list of ingredients, so it's not the most natural option.
One Bar Price
Protein bars could be considered a designer food, so most of the time they're a little more expensive than other options on shelves. In terms of price, the One Bar is about inline with other options on the market and I've included the three most popular forms of buying the bar below.
| | |
| --- | --- |
| One Bars | Price Range (Varies) |
| Individual Bar | $2.50 – $4.00 |
| One Bar 4-pack | $8.00 – $9.00 |
| One Bar 12-pack | $21.00 – $25.00 |
Closing Remarks
To date, the One Bars have been my favorite protein bar to review. I thought they had a consistent taste and texture that delivered a unique take for popular protein bar flavors. In addition, they have a solid macronutrient profile and only one gram of sugar. My only real downfalls that come with this bar are the price and long list of ingredients, but those will be individual concerns.
If you're looking for a flavorful bar that comes along with solid macronutrients, then the One Bar will be a good routine option for you.