Amit Tripuraneni is a New Zealand-based CrossFit coach and filmmaker who decided to combine his two passions with an innovative travel show that explores how CrossFit® and its culture are manifesting in southeast Asia.
Believe it or not, he's now in his second season of Out of the Box. The first studied Tokyo, Hong Kong, Brunei, Singapore, Hyderabad, and Bangkok, and they're all available on YouTube where they're hosted by CrossFit's official channel. (Here's episode 1.)
Now, Tripuraneni is back with the self-funded season 2, which debuts on April 16th and ventures to Vietnam, the Philippines, Taiwan, Malaysia, China, and Indonesia.
"Going into the second season, I made a conscious choice that the series was going to be for CrossFitters," Tripuraneni tells BarBend. "I wanted to explore point of view of coaches, affiliate owners as well as members. This meant that the season became more focused and let me approach each place from a health perspective. The travel element is still there but as a way to paint the bigger picture of each place."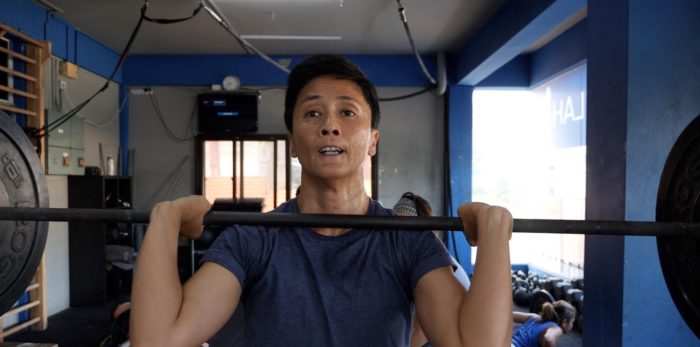 If you've read this far, you're aware that CrossFit isn't just a way of working out. Trite as it sounds, it's a lifestyle, and academics are increasingly labeling it as a culture unto itself. (Check out this cultural anthropologist's take on CrossFit for a great example.)
So Tripuraneni's series aims to examine how this transnational movement intertwines with various Asian nations in different stages of development. Vietnamese people, he notes in the Hanoi episode, are pretty active — it's quite common to exercise daily with tai chi, badminton, or other sports. While the obesity rate in the Philippines isn't all that different, cultural perceptions of exercise are, with interviewees noting that working out is primarily seen as a means to lose weight rather than to manage overall health and longevity.
"As a film maker, I went into each of the places with no preconceived notions or ideas on the state of health," Tripuraneni says. "It's a hard comparison between Hanoi and Manila, in terms of health, because of the socio-economic as well as geographic factors. I definitely saw a lot of general population, young and old, working out all across Hanoi while that wasn't the case in Manila. In saying that, the CrossFit scene in Manila was vibrant and it was an eye opener on how many Filipinos are into CrossFit."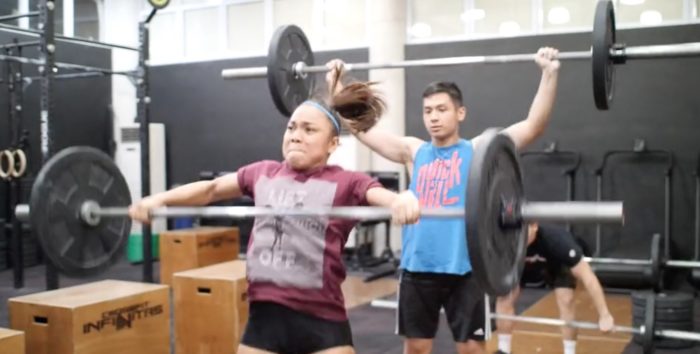 It's interesting note that practically all of the gyms he visits were founded by Western expats: an Italian in Hanoi, a Singaporean in Bali, Americans in Kuala Lumpur. The gyms aren't endemic, they're being injected into the local communities by foreigners. The challenges faced by the gym owners revolve around communicating to the local population the importance and viability of functional training, and the notorious cost of membership, something that remains an issue even in the developing world. All of the gyms count at least half of their members as expats and the management at Hanoi's CrossFit Tay Ho lament that nobody is making any money with the gym.
Besides the useful travel tips that appear in each episode (like the best time of year to visit, how to get a SIM card, and so on), the hook is that you, the viewer, get to see the sport growing in cultures with little experience in functional fitness and how it has changed the lives and lifestyles of the locals who do attend. The Taipei episode, for instance, has a great interview with a gym member who discusses the difficulties with integrating her new diet and lifestyle into her social and familial relationships.
Next season, Tripuraneni plans to visit South Korea and Cambodia before heading to Africa. In the meantime, episode 1 of Out of the Box's second season will be released on April 15th on his Facebook page and YouTube channel.
Images via Amit Tripuraneni