Paleo Power Meals is a paleo meal delivery service based in Massachusetts. The company was started by Michael DePaolis, who started CrossFit while eating paleo, and eventually fell enough in love with the lifestyle enough to start his own company. They create meals and offer bulk foods items using paleo and natural ingredients.
Their service is popular within the northeast fitness community and has multiple athletes who are representatives for their service. We were curious to see how their service stacked up to other popular paleo services and tested them on taste, appearance, nutrition, convenience, customizability, and price.
Paleo Power Meals Taste
We received multiple food items from Paleo Power Meals, which included: Buffalo Chicken Strips, Spaghetti Squash Bolognese, Riced Broccoli and Carrots, and Sweet Potato Pancakes. We also received a few other items, but for the sake of brevity we chose a breakfast, lunch, and dinner food to taste test in our review.
We heated all of the foods up in microwave to remain consistent with busy individuals who'd be on-the-go. The buffalo chicken strips were the first protein we tried, and they had a good texture. They weren't overly dry, which was a pleasant surprise since they're a thicker strip of chicken. The sauce was also good, and kept every bite enjoyable. I'd personally prefer a little more spice and bite in the chicken, but that's my personal bias.
[Want to check out more paleo meal delivery options before making your choice? Check out our in-depth round-up!]
The riced broccoli and carrots had a good texture as well. Sometimes riced broccoli can get dry when previously cooked, but the carrots helped keep it from getting caught in the back of your throat. They utilize a light mixture of seasonings, so the taste wasn't bland or overly dominated by one of the vegetables.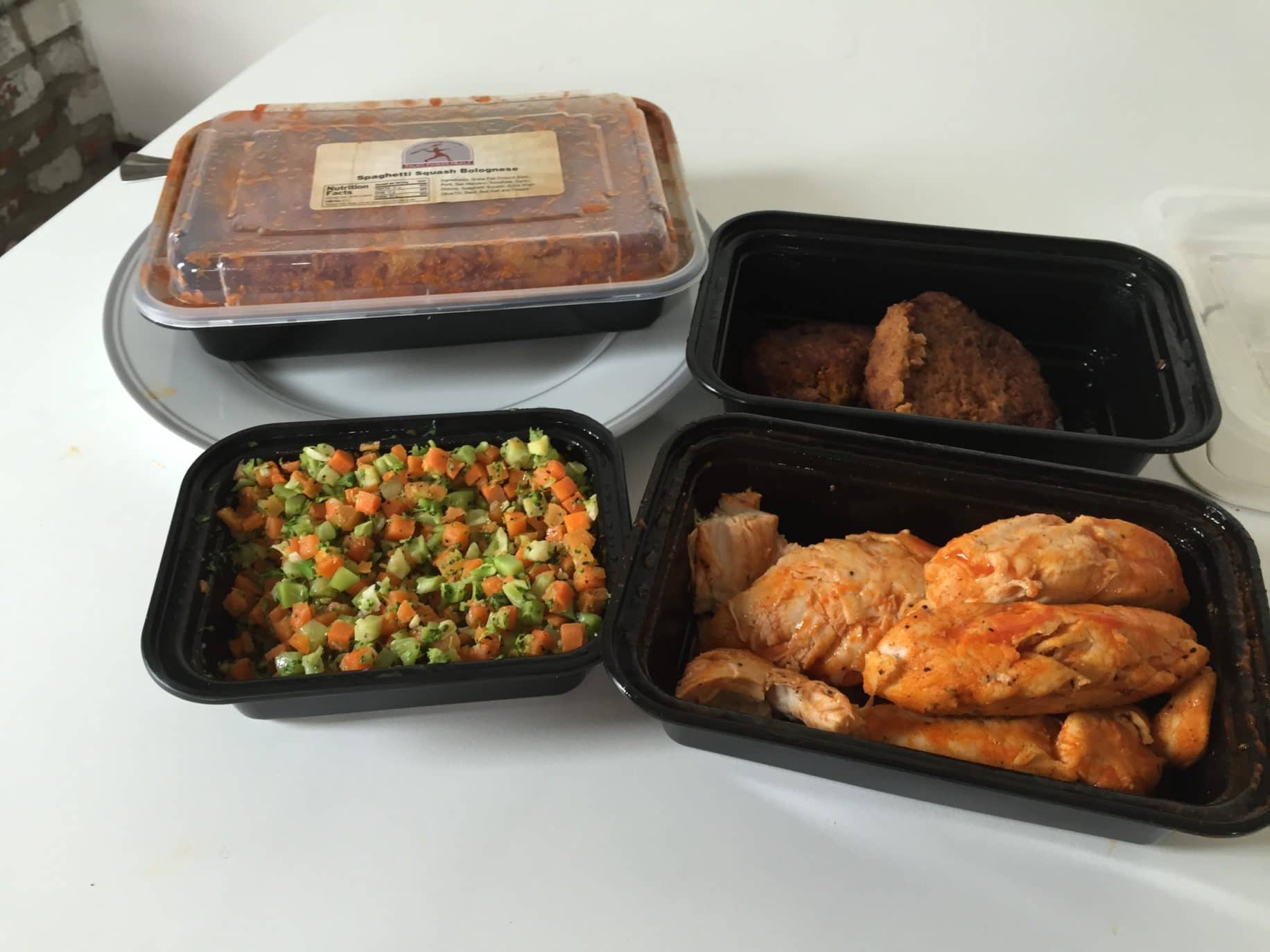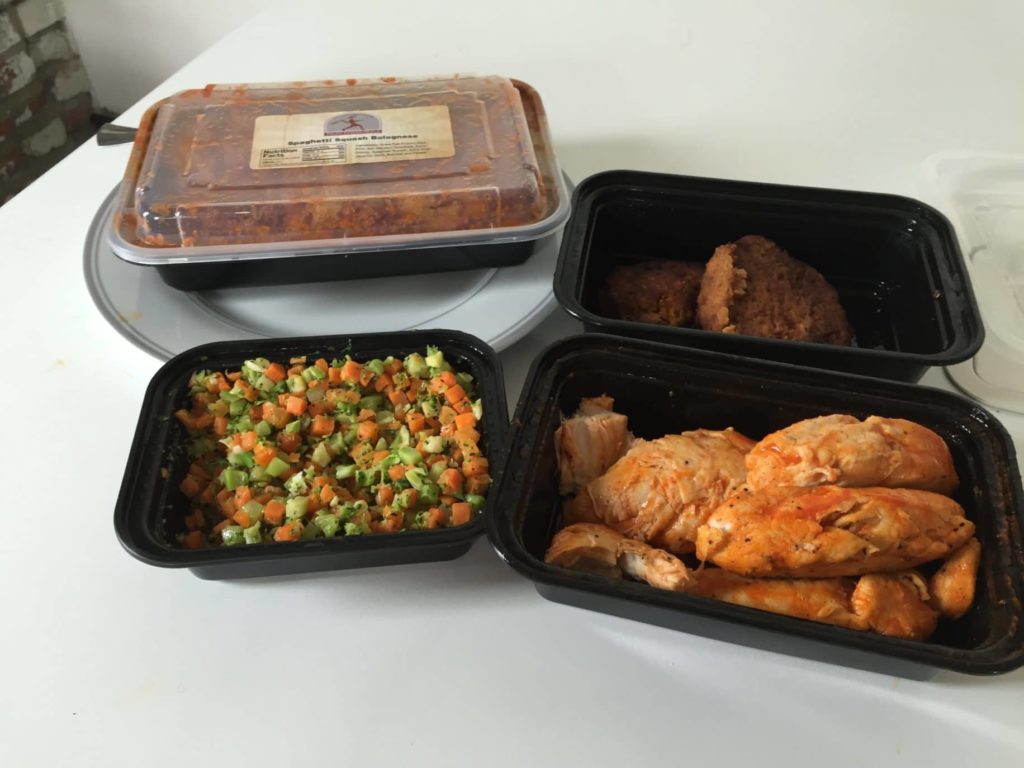 Our breakfast choice to try was the sweet potato pancakes. I already enjoy breakfast pancakes, but was skeptical of their paleo version. I liked that they add bacon and eggs into their pancake, which gave it a light smoky taste. Additionally, the texture was possibly the biggest win, as they were fluffy, yet dense and gave them a good bite. Any pancake that can hold its own without adding syrup earns my stamp of approval.
The last food we tried was the spaghetti squash bolognese. This dish had a bolognese that sat atop of a spaghetti squash base. Like the dishes above, this dish's taste was consistent and pleasant. Often times with spaghetti squash the taste becomes bland and eating a bunch at a time can become boring for the taste buds, but the bolognese added a nice layer of variety and flavor.
There was only one downside to the bolognese dish and that was how we prepped it in the microwave. For this reason, the dish was a little soft and I'd like if it had a little more of a crisp bite (crunchier beef). They recommend using a toaster oven (which isn't always available), so I think the flavor would be further enhanced doing so if you have one available.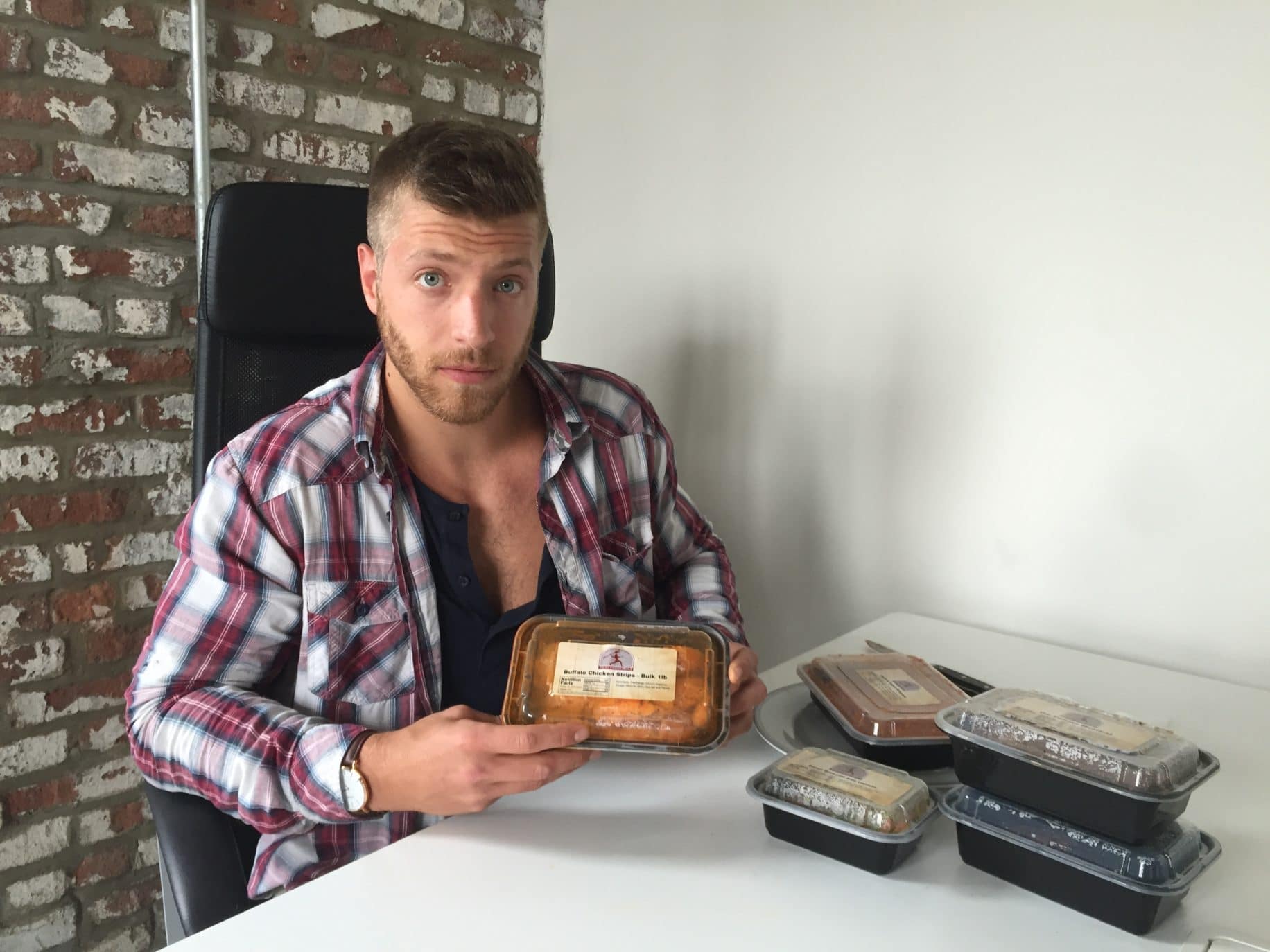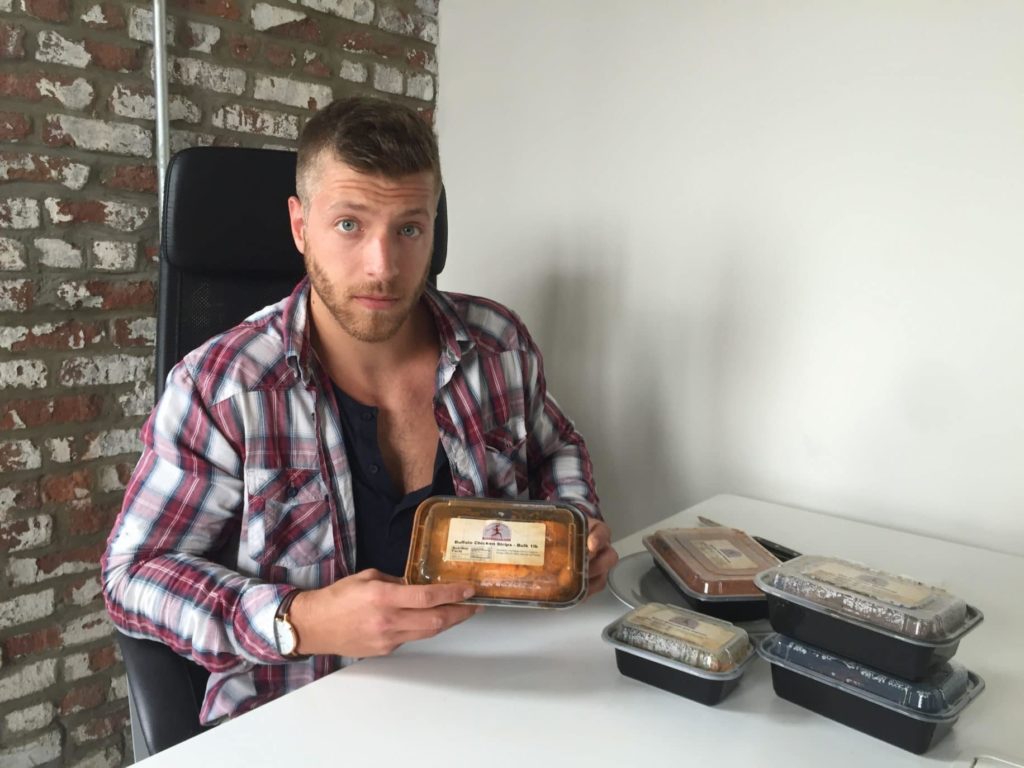 Paleo Power Meals Appearance
When ordering from Paleo Power Meals, whether you order bulk items, or meals, they come in a single plastic container (like many other companies). Their meals are combined in the same container, but all offer tastes and appearances that tend to flow well together. For example, the spaghetti squash bolognese presented itself positively because those foods worked well together.
In terms of true appearance, the meals looked good, even after being heated up in the microwave. I think if you took them out and prepped the meal on a plate you could make them look even nicer, but for leaving them in their containers, I thought they looked appetizing most of the time. For example, if you were to serve others these meals in their original containers, then I think you'd be pleased doing so.
The only issues I could see someone having with their meals' appearance is if they like a super clean looking meal. If the meal has a rough bout with shipping, or gets flipped, then you may find food splatter on the outside of the container. Also, picky eaters who don't like mixed ingredients may shy away from the one container style.
Paleo Power Meals Nutrition
One of my personal favorite aspects of Paleo Power Meals service was the easy to find nutrition information. When I order on-the-go meals the last thing I want to do is calculate nutrition or weigh food, so it's nice that their packages contain ingredients, calories, and macronutrients. Whether you follow a diet based on caloric totals or macronutrient goals, then you'll find it pretty easy to do so with these meals.
When you order you can select meals and bulk food items that contain the calories and macros you're aiming for. This can be a little time consuming, but it's worth it if you want this service for dietary accuracy and goal purposes.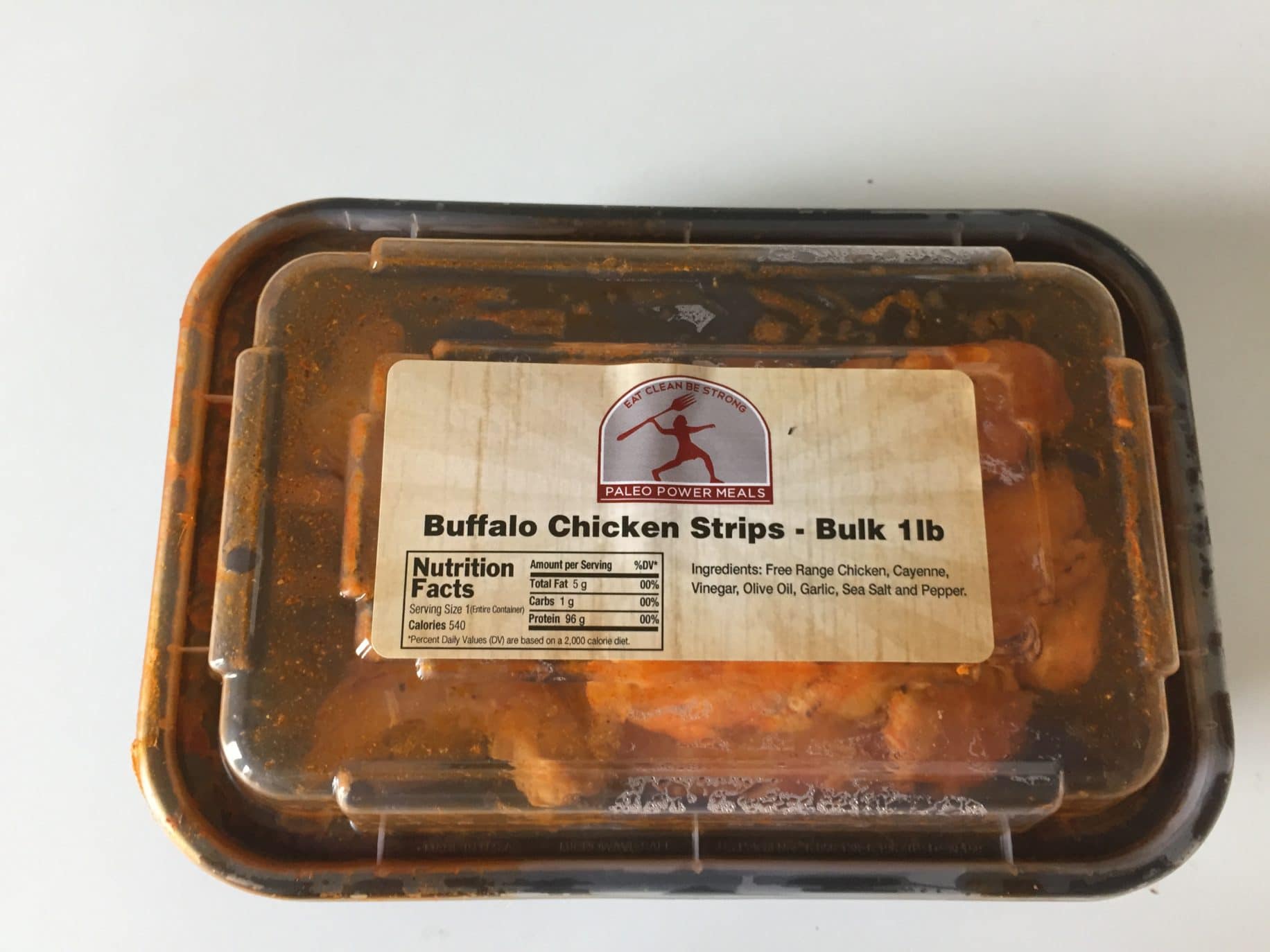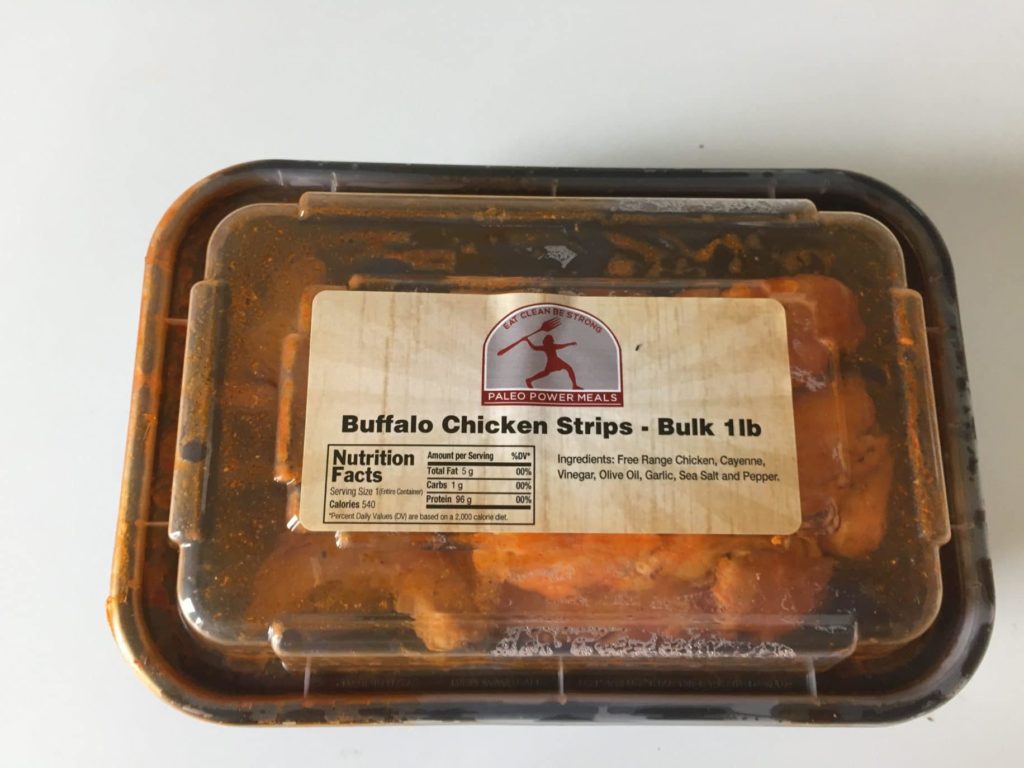 The only gripe I have about their nutrition would be for the inexperienced consumer who has to split a bulk container into serving sizes. That comes with every type of meal, so it's not a huge issue, but it could be a problem for on-the-go individuals.
Price
One downside to Paleo Power Meals is that their meals are a little more pricey than other services. Not every individual meal or bulk food item is pricier, but there are a few on the menu that top the average for a lunch or dinner you'd pay in an urban area. Below are ranges you'll find for the bulk 1lb food, breakfast, lunch, dinner, and side options.
| | |
| --- | --- |
| Food Selection | Average Prices |
| Bulk 1lb Food Item | $10.95 – 14.95 |
| Breakfast Meal | $5.95 – 9.95 |
| Lunch Meal | $8.95 – 12.95 |
| Dinner Meal | $10.95 – 14.95 |
| Sides/Non-Paleo Sides | $5.95 – 6.95 |
Another aspect of their price to account for is the shipping fee you'll pay if you reside outside of the Massachusetts (and surrounding) area. You'll be presented with choosing your shipping method, which is dependent on the weight of your package, but with ground it's somewhat minimal. The positive to this is that there's no minimal order amount.
A positive to their pricing is that the more you order, the more the price can go down. If you order $75.00 you save 5%, $150.00 is 10% off, and $200.00 is 15% off the total. For those ordering in bulk this is a positive.
Convenience
It's pretty convenient and straight forward when it comes to ordering Paleo Power Meals. You select the meals and foods you'd like and check out with the addition of your shipping and billing details. They recommend placing your order by midnight on Thursday to have your meals shipped the following Monday. All meals ship on Monday, so there's no guess work on when they'll arrive, or confusing weekly double send out dates.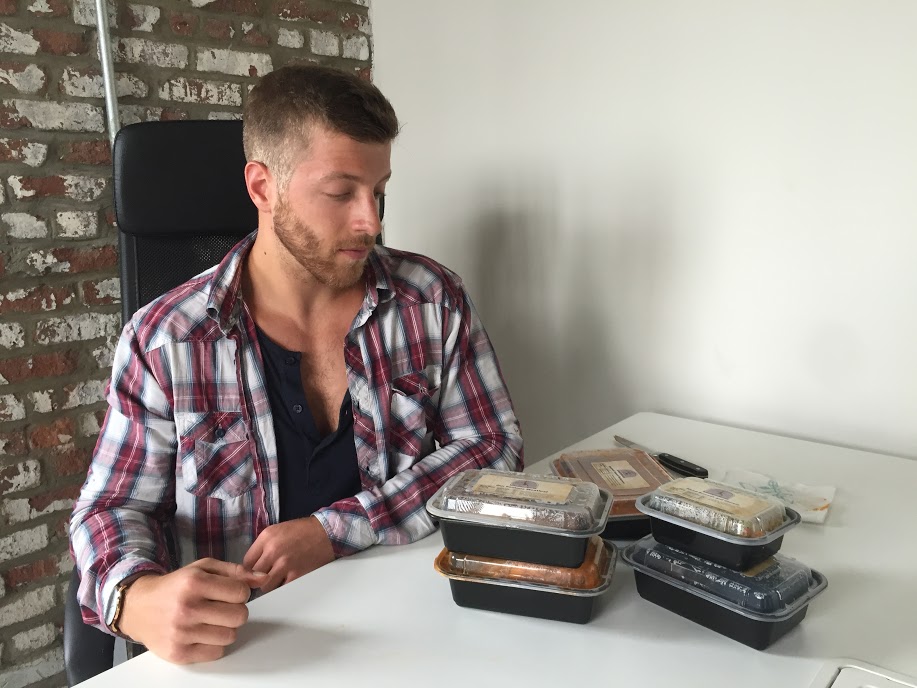 They also give you the ability to setup a recurring order, which can include new meals and previously ordered meals. You'll be billed on the same day that you initially placed the order, so that's another plus when taking out guesswork. The only downside to their services' convenience is the shipping rate that you choose. If you need meals quicker than standard ground rates, then you'll have to pay a little more for it.
Is Paleo Power Meals Vegetarian?
Since Paleo Power Meals offer the more classic meal delivery service, they don't have a fully vegetarian meal plan. But there are multiple paleo options within the various categories that can cater towards a vegetarian's dietary needs. Also, you can call and inquire about possible meal creations with the omission of meat.
Customizability
The customizability of Paleo Power Meals could go either way in terms of good and bad, and will be based off of your preferences. It's good because you get to select the meals you'd like on a regular basis (in the amount you want). This is great for anyone who has certain cravings they want filled, or would like to try a different type of meal. Also, it makes selecting meals based of your dietary goals easier.
The downside of this type of menu is the lack of weekly variety. Some paleo services change on a weekly basis, so if you always want something new, then the weekly specials Paleo Power Meals offer may not be enough for you.
Is Paleo Power Meals Good for Weight Loss?
Paleo Power Meals can potentially be a viable option for those looking to lose weight. Their meals list all of the ingredients, calories, and macronutrients. For this reason, I feel that their meal options could be utilized to cater around your goals pending what they may be.
Final Word
The popular paleo service in the CrossFit community Paleo Power Meals offered a wide variety of meals and food options for multiple tastes. I enjoyed their meal's consistently good tastes, and thought that each food held their own for being re-heated in a microwave. Their straight forward nutrition information was also a positive, especially for goal oriented athletes.
The downside to their service is that it's a little on pricey side in some regards, and requires you to pay a shipping fee if you live outside of the Massachusetts area.
If you're in need of paleo meals with goal focused nutrition, then Paleo Power Meals may be a good choice for you.