When it comes to running weightlifting meets, Pedro Meloni is arguably the world's best. After nearly a decade in the sport starting in the mid-2000s, Meloni built a reputation as a cool, calm, and collected meet director, someone who could balance the needs of athletes and spectators with an eye toward optimizing for a new generation of fans. And the sport's premiere governing bodies agree: Meloni was selected as Rio 2016 Weightlifting Sport Manager, which means he — to sum up a litany of intricate responsibilities — basically ran the show.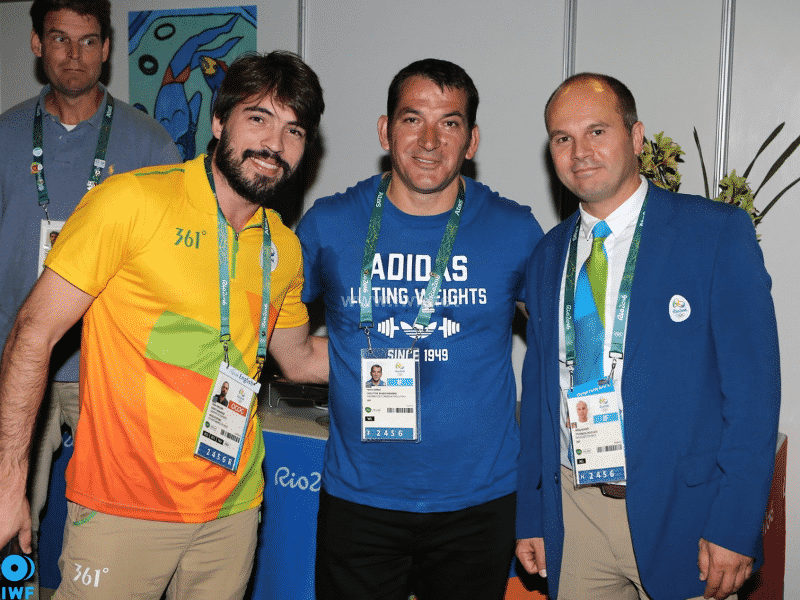 Shortly after the 2016 Rio Games, Meloni was hired as USA Weightlifting's Senior Events Manager. And while that role may initially seem like a respite from his Olympic-sized responsibilities, Meloni's new job is no easy task. In addition to coordinating and organizing major national meets, Meloni's team is also tasked with two major international events in 2017 alone: The Pan American Championships — which concluded in late July — and the World Weightlifting Championships, which kicks off in November.
We caught up with Meloni to learn more about running the world's biggest weightlifting events, including what spectators don't always see.
Note: The interview below has been lightly edited for length and clarity.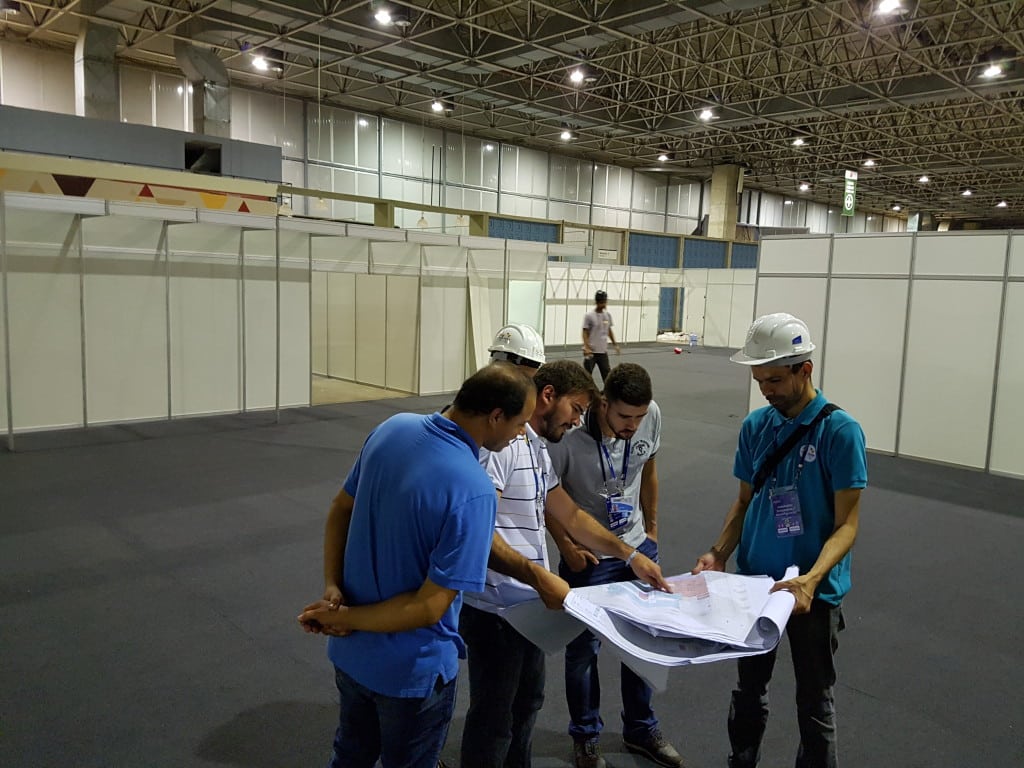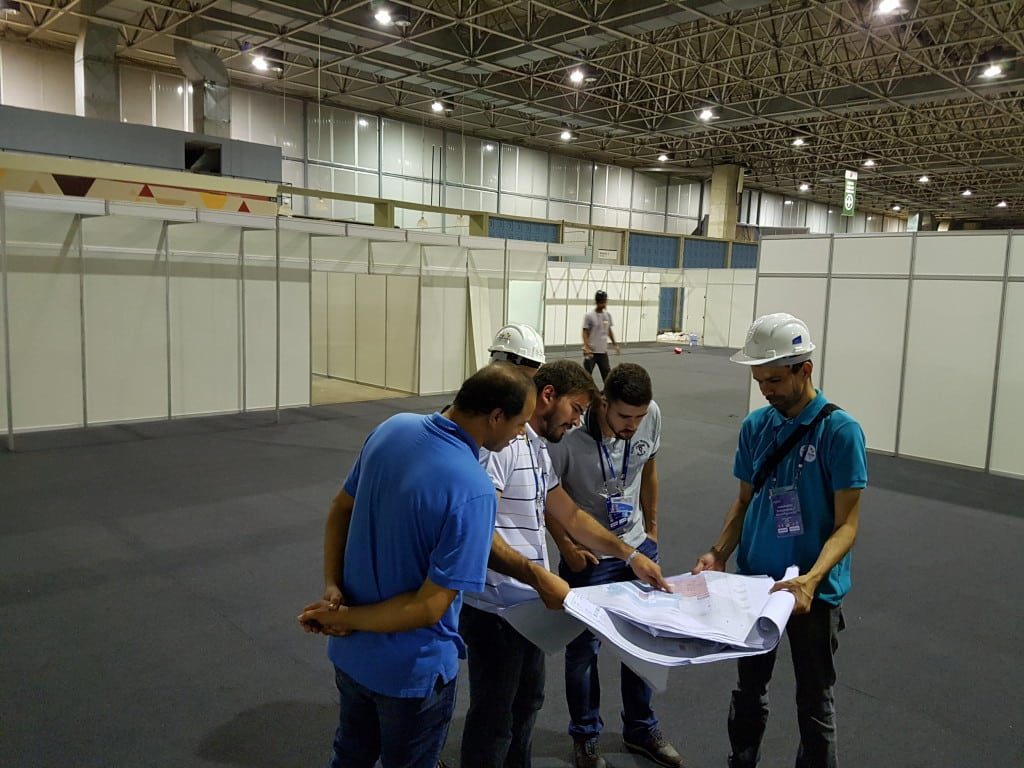 What titles and roles have you held in weightlifting both in nationally and internationally?
Rio 2016 Weightlifting Sport Manager. I hold a national referee certification for both Weightlifting and Para Powerlifting. I also hold a PAWF Coach Certification since 2011.
How long have you been involved in the sport of weightlifting? How did you get started?
Weightlifting was one of the most popular sports in the town I went to the University. Back on 2003, the Brazilian National Federation would have a training center there, coordinated by Mr. David Montero (former president of the Brazilian Weightlifting Federation (CBLP) and also IWF Technical Official Cat I). I was a judo athlete by that time and I like to say that we 'shared a wall' with weightlifting. With the time, I developed a friendship with those hard working athletes and respect for that sport. After graduating, in 2007, I received a proposal from the Brazilian Weightlifting Federation to help recondition the training center that was going through a tough period. One year after, we had established fund-raising tools and had a solid base of athletes again with top-notch equipment and facilities. And that's pretty much how it all started.
Even today, if you check for the Federal University of Vicosa (Universidade Federal de Viçosa, in Portuguese) weightlifting, you'll find that many of the national team members are still coming from the place.
You're barely a month removed from the 2017 Pan American Championships. Tell us a bit more about that competition; what were some of your specific challenges? Favorite moments?
The Pan Ams were really interesting from an organizer point of view. We had some challenges with the venue, especially on the set up, but I think it turned out quite ok. As our biggest challenge, it was certainly the training hall as we had to move it to a tent, with AC of course, out of the hotel precinct. As an organizer, the good part of it was that the venue provided all the manpower and resources to make the change, paying for the tent and all the work.
As my favorite moment, I would point D'Angelo Osorio's gold medal in the C&J. I am always amazed by all the other athletes and their efforts but I just love a great come back!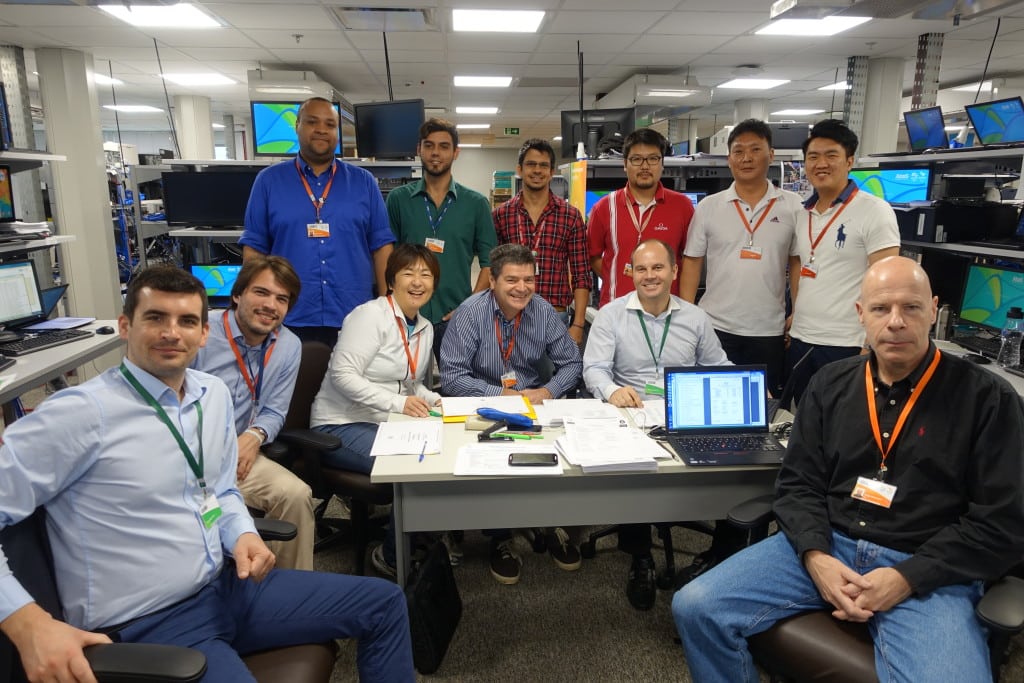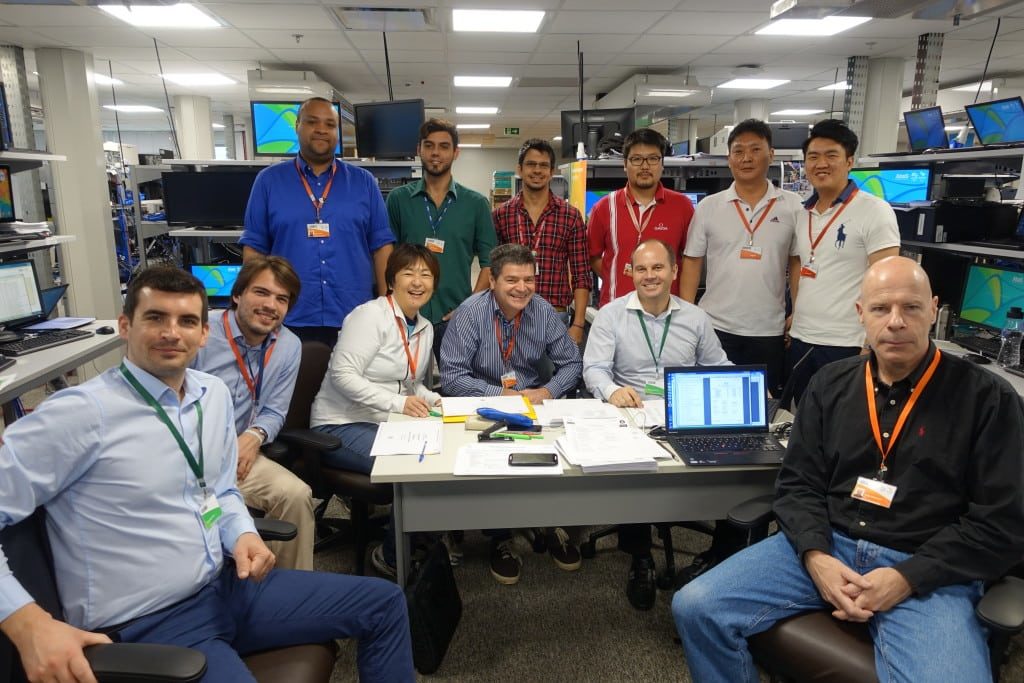 Tell us about your involvement in the Rio Olympics. How long were you working on the event prior to August 2016? How big was your team there?
I started working part-time for the organizing committee in 2012 with the observation program in the London 2012 Olympic Games. I stayed as a contractor for the OC until 2014, when I joined the team as a full time employee. Until October 2015 the Weightlifting team was basically me. After that, I was joined by Mr. Luis Gustavo Leite (Weightlifting Services Manager) and in February 2016 by Mr. Eduardo Villanova (Weightlifting Technical Operations Manager). Forty-five to thirty days the team grew up a little more, with the addition of what we call Games Time positions. By the end, we were 14 people to run the competition.
What's different about running an Olympic weightlifting competition as compared to a different international meet (continental or Worlds)?
Well, it is as different as it can be. At the Olympic Games, you have different departments that will take care of the most diverse things. It's a huge and very complex structure in which, for most of the times, the Sport is a client of the other areas. A big part of your work is to educate the rest of your colleagues and make sure that they understand the requirements of Weightlifting. For the World Championships, the USAW National office is basically responsible for every single aspect of that competition, from transportation to the executive production of the show. The big secret here is to know how to involve great partners (as we have in Visit Anaheim and GET Travel Sports) and also to be able to contract good vendors for most of this services.
You're known as one of the sport's most accomplished meet directors. What was your biggest challenge in running a competition? Can you talk about a specific instance and how you responded?
At the national level, the biggest challenge is stay on time and offer the participants an experience to remember. At the international level, it is to handle all the technical requirements and the human factor that comes with hundreds of athletes, coaches, and technical officials from around the world. People will always try to get something more from the organizing committee, if they can. That's why I always say that I can't promise they will feel happy, but I can promise they will be treated with fairness.
What's something most weightlifting fans don't realize about your job?
Most people don't realize that when the competition is finished, we are just half-way done from the job. The tear down and the ability to do it precisely and fast is crucial in our job. We need to recount all our equipment, make sure to pack it perfectly for the next event, and store it in the trailer in a way that is logical and will make it easier for the next set-up. After that, we need to publicize the results, send the survey to the participants, pay the referees, pay the hotel balance, check for outstanding costs with the venue, write an report for the hotel rooms pick-up, etc. etc. etc. So, I wanna say that the competition is the more fun part 😊
Weightlifting has grown significantly in the U.S. in recent years, and many people tie that growth to the rise and popularity of functional fitness. What weightlifting trends do you see developing internationally?
I think that what happened here, and what's still happening, will have a big reflex around the rest of the Western world. I see more people getting involved in weightlifting and looking to get stronger in the coming years, with the idea of functional fitness.
What will be different about international weightlifting in five years? Ten years?
In five years: we will reach gender equality in international competitions. We will see a downfall on the amount of positives. We will see some IWF Grand Prix in the USA.
In ten years: Different events for the sport. Team competitions and different technology being developed on our sport equipment.
Featured image: IWF Weightlifting on youTube
Note: BarBend is the official media partner of USA Weightlifting. BarBend and USA Weightlifting worked in collaboration on this piece.