We receive free products and receive commissions through our links. See
disclosures page
.
General Leathercraft Manufacturing Inc. is a Texas based company that manufactures Pioneer Fitness equipment. Pioneer Fitness creates a variety of supportive strength gear for the dedicated strength athlete. Within their variety of equipment, they create products specifically made for powerlifting athletes such as lever and power belts.
We received multiple requests for a Pioneer Fitness belt review, so we decided to put one of their popular powerlifting belts to the test. To match the ask, we put the Pioneer Fitness 13mm Thick 4″ Suede Lever Powerlifting Belt through a variety of tests.
In our testing battery we looked at how this lever belt felt during squats and deadlifts and assessed the belt's stability, comfort, and versatility, as well as other factors.
(Curious about the best lifting belt for you? Check out our full rundown of the best lifting belts here!)
Stability
This belt was one of the most stable belts I've used in my training career. I've used other lever belts, but I think the 13mm thickness made the difference when it came to its rigidity. There was never any give, even when trying to bend the belt with my hands. Granted, as I broke it in over the first couple weeks and sweated in it, I did notice the leather start to form fit the waist a little better.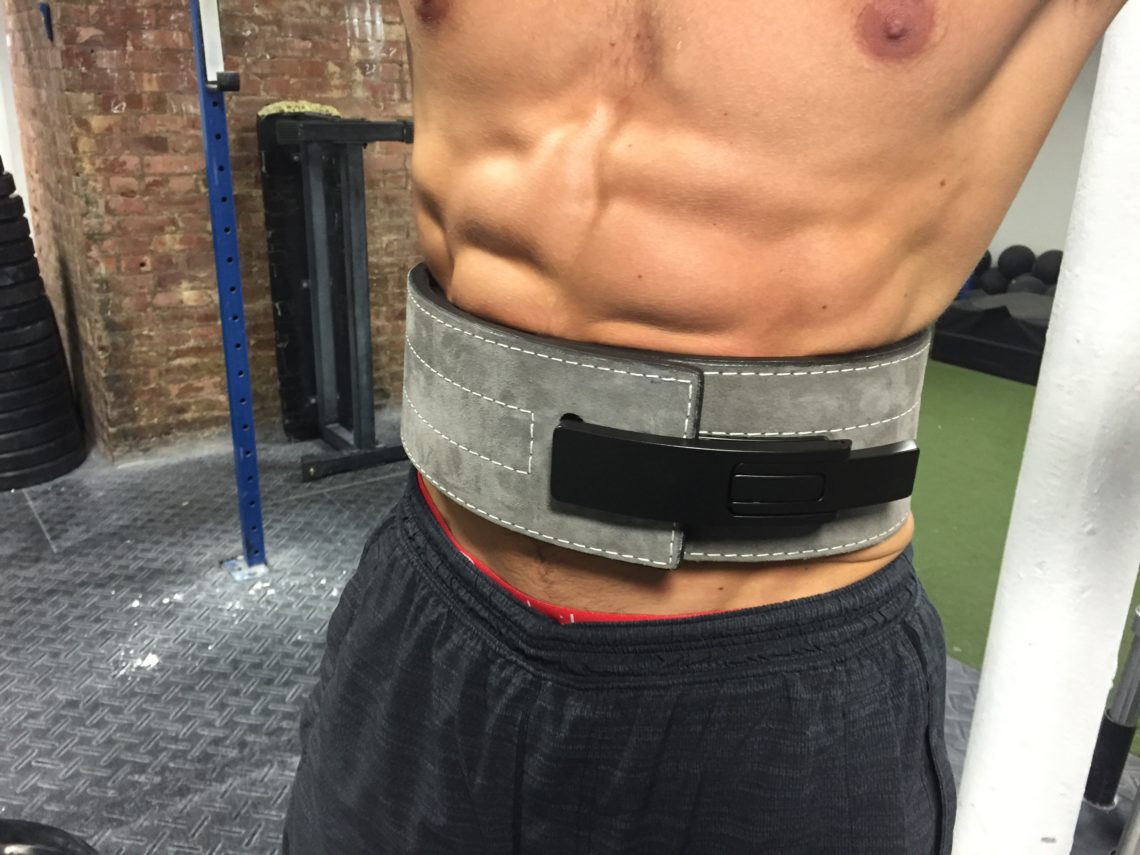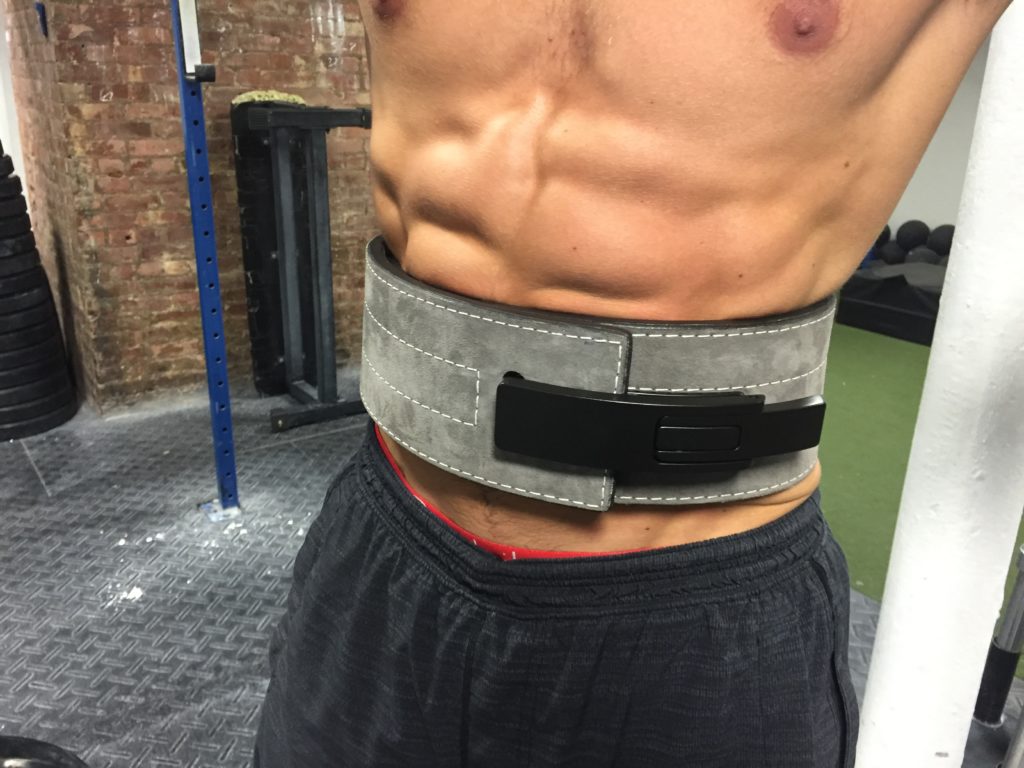 I liked how this belt felt in both the squat and deadlift. There was never an issue with the belt sliding, or giving when any torso flexion was present. During the deadlift, I would try to flex my torso (improperly on purpose) during a few workouts, but the belt held my core tight and kept my torso neutral.
There are a few downsides to this belt. First, the versatility factor. This is a belt designed for powerlifting and the serious strength athlete, so for those in need of a versatile belt for functional workouts or weightlifting, then this won't be a good option for you. The heavier and cylinder design will be limiting in power movements like the clean and snatch. Second, your torso is going to get beat up a little bit. This belt takes a while to break in, so keep in mind that there may be a little friction and bruising around the core/rib areas for the first few lifts.
Comfort
It's hard to give a fair assessment on this belt's comfort due to what it's designed for. The 13mm thickness made this belt very rigid and stiff, which is ideal for powerlifting. But that also comes with the consideration and understanding that it won't hug the torso perfectly without any form of rubbing. On a side note, Pioneer Fitness does offer 6mm and 10mm lever belt options, which will be a little less stiff and forgiving on the torso.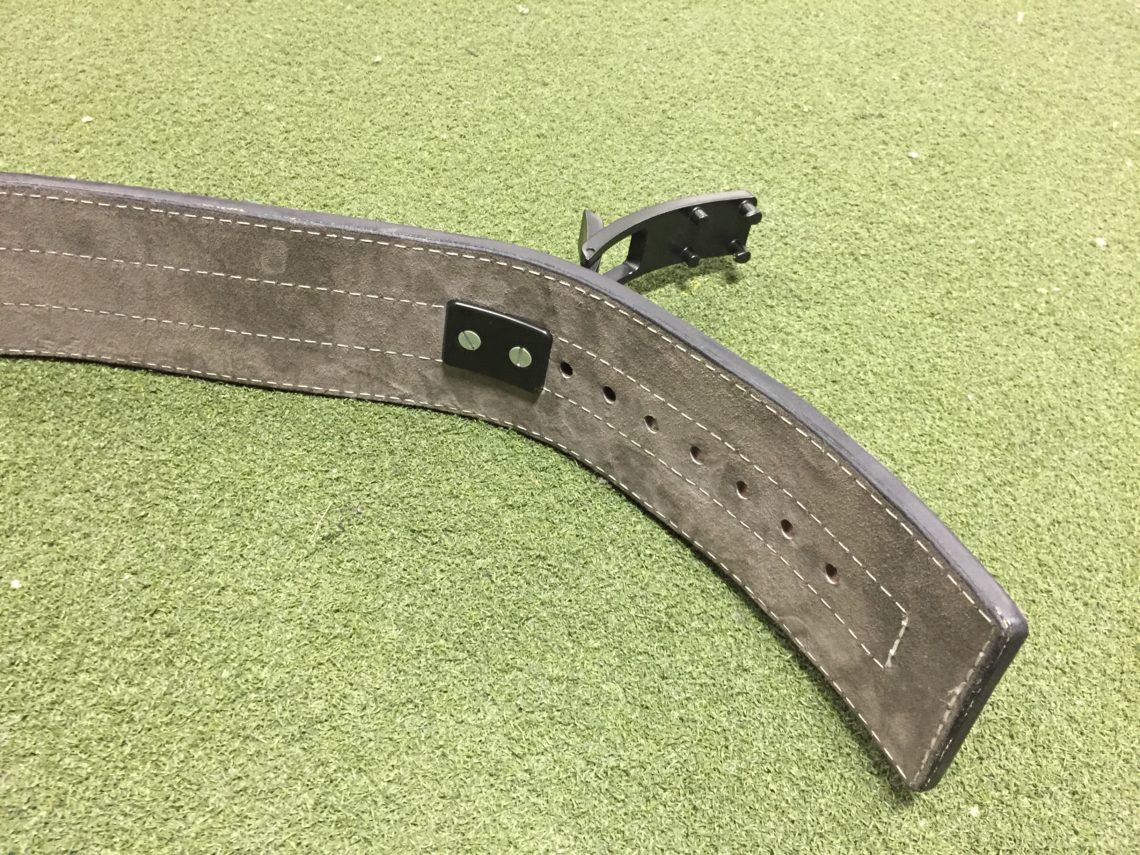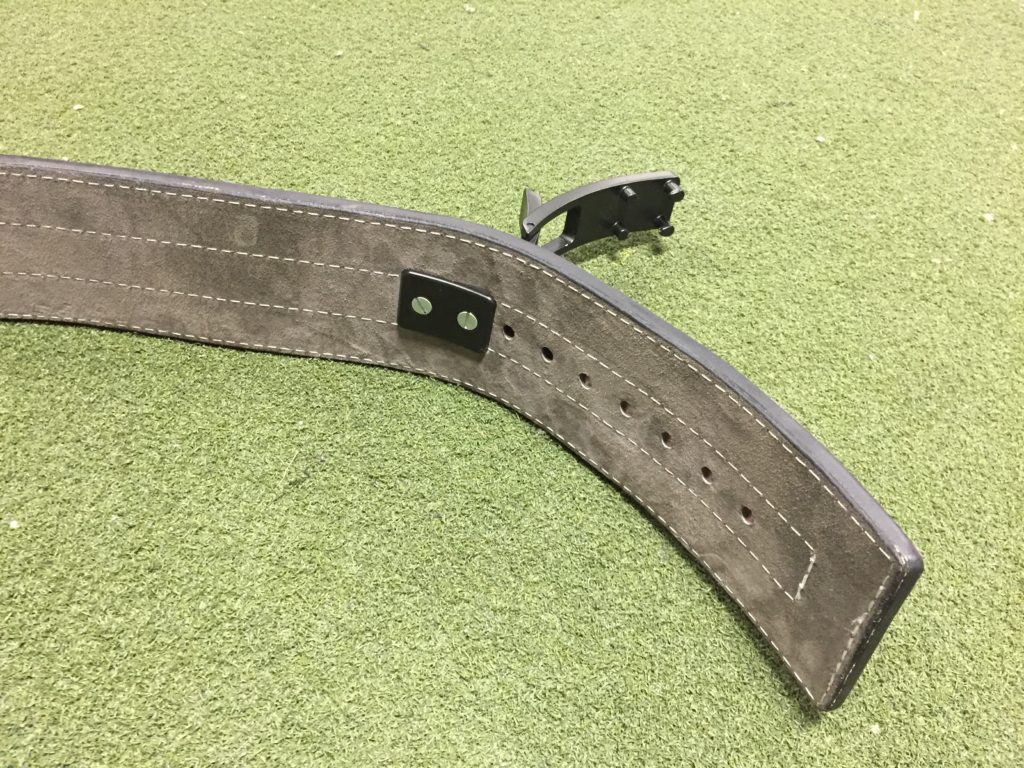 Personally, I thought this belt fit pretty comfortably for what it's main purpose is, and for what it's composed of (thick 13mm sole leather). Additionally, I liked how many holes the belt has for tightness adjustments. They made it easy to find a fit that works for your torso. Yet, for a beginning powerlifting athlete, then they may want to opt for something like a prong belt to ease themselves into a thicker rigid belt for torso comfort purposes.
Material
This belt is composed of 100% sole leather, which is thick leather often found in soles of shoes, as the name suggests. The edges of the belt are rounded and provide a little comfort on the rigid edges. There's also a heavy stitching throughout the belt, and that gives the sole leather a pretty compact and dense feeling.
A cool feature that comes with Pioneer Fitness belts is the amount of options that come with their belts. You can select a suede option, or a non-suede option. Then, from there you can select different colors, and you want to add a custom design.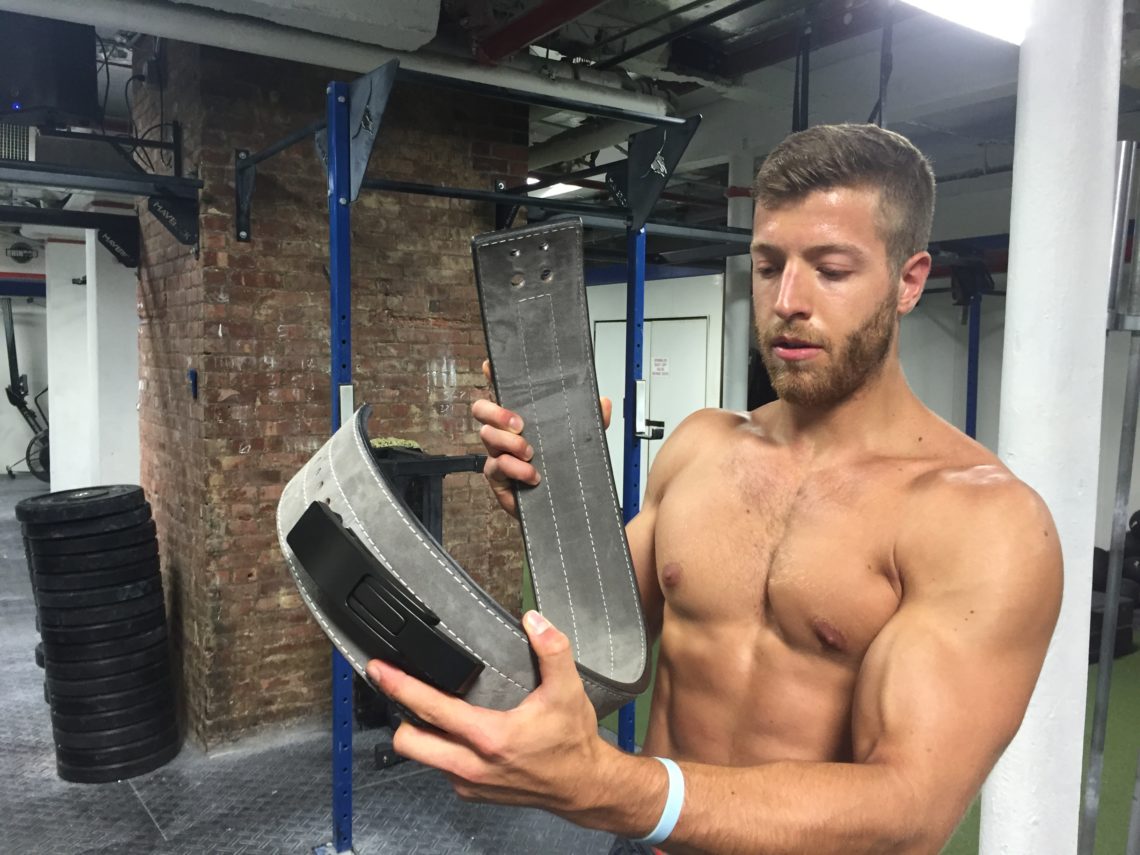 Durability
I never had any issues with durability and this belt. The sole leather is stiff and rigid, so I don't think there will be any short term issues with it bending or becoming loose. Additionally, the stitching throughout is pretty heavy. The lever is heavy and stainless steel, so there's a limited chance of it rusting quickly.
Possibly the best part of this belt is the lifetime warranty. Pioneer Fitness states on their website that this will be the last lever belt you have to buy, and match it with a warranty, which I thought was a good bid confidence for the belt's durability.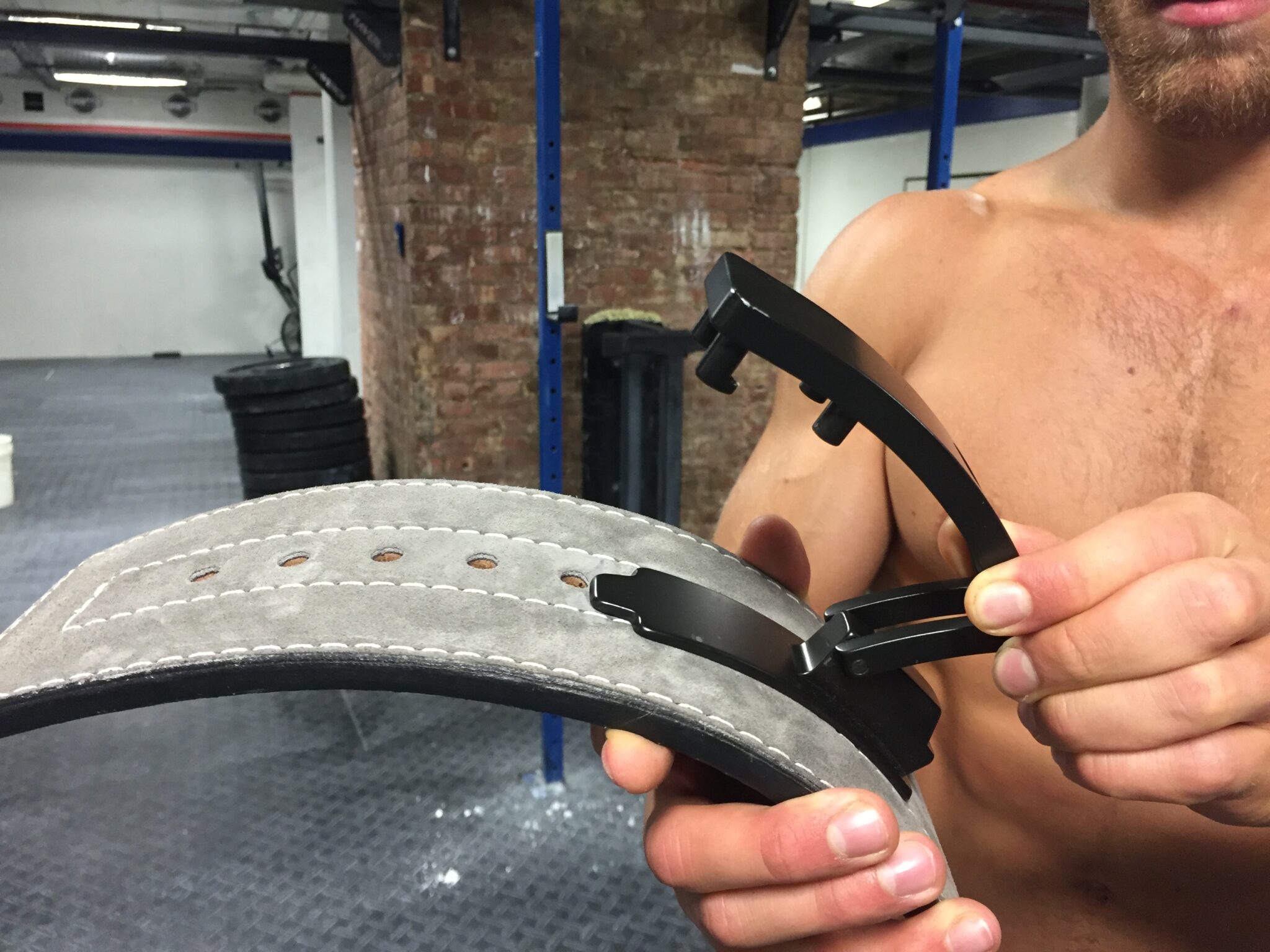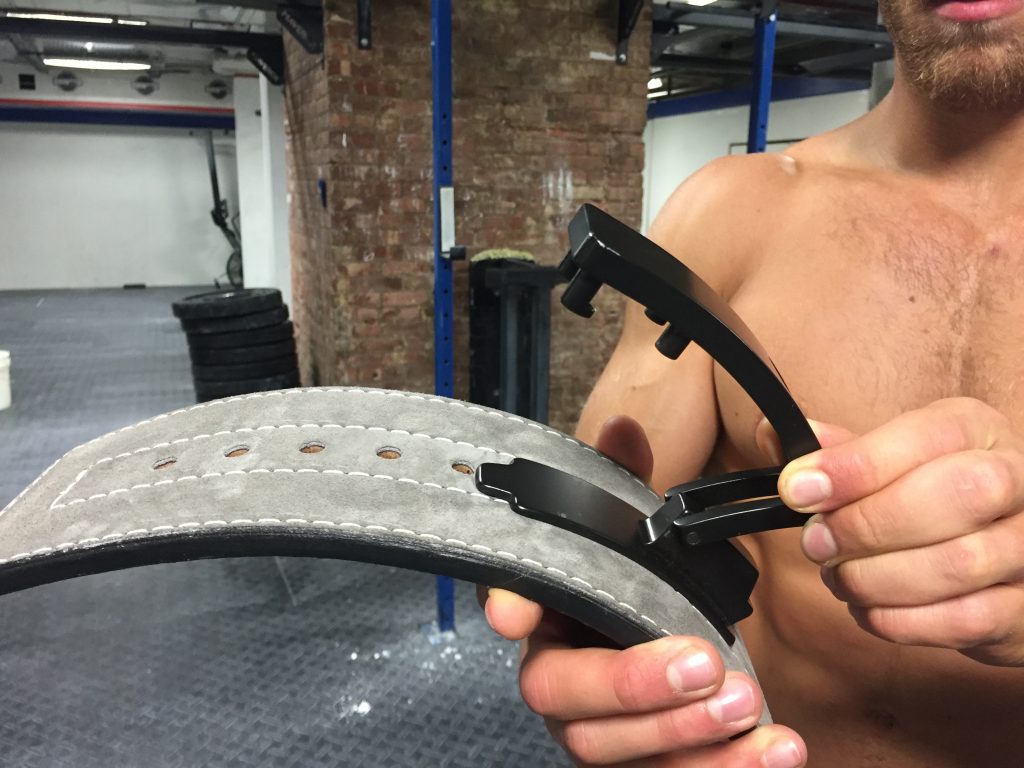 Price
The pricing of this particular 13mm suede belt ranges from $119.94 – $124.95. Yes, this price is high, but I think it's fair. This belt has a very specific purpose, which is powerlifting oriented training. For this athlete, I think the price is comparable to other brands, and Pioneer Fitness offers a lifetime warranty on the belt. Newer athletes and functional fitness athlete may find this price high, so they may want to look for less expensive or generic belt options.
Final Word
As someone who trains in a powerlifting style often, I thought this belt hit all of the asks for this type of athlete. It kept the torso stable throughout compounds, it was rigid and durable, and comes with a lifetime warranty. If you're interested in a belt designed for the specificity of powerlifting, then it's a good pick for you. On the opposite side, functional athletes, weightlifters, and newer powerlifters may want to reach for a different belt.
For the dedicated powerlifter interested in a long-lasting belt that's stable in compounds, then the Pioneer Fitness 13mm – 4″ Suede Level Belt is a good pick.