When it comes to kettlebell companies, RKC is possibly the best known brand when it comes to creating high performance kettlebells. They're one of the first companies to bring the Russian kettlebell to Western training and introduce their style of training. In this review, we'll be taking a deep dive look at the RKC Official Russian Kettlebell.
In our review, we'll assess the RKC Official Russian Kettklebell's construction, price, performance, who could benefit most, and much more. This kettlebell has built a very strong reputation in kettlebell communities everywhere, so I was pumped to give it a try.
Construction
Finish & Design
I'd classify the construction of this kettlebell as being the gold standard across the competitive kettlebell market. RKC was one of the first brands to popularize the kettlebell in Western training, so it makes sense that their bell embodies the thoughts I have when I think: Kettlebell. This bell is made out of strong cast iron and is evenly crafted, so it sits flat and there's no sign of uneven molding.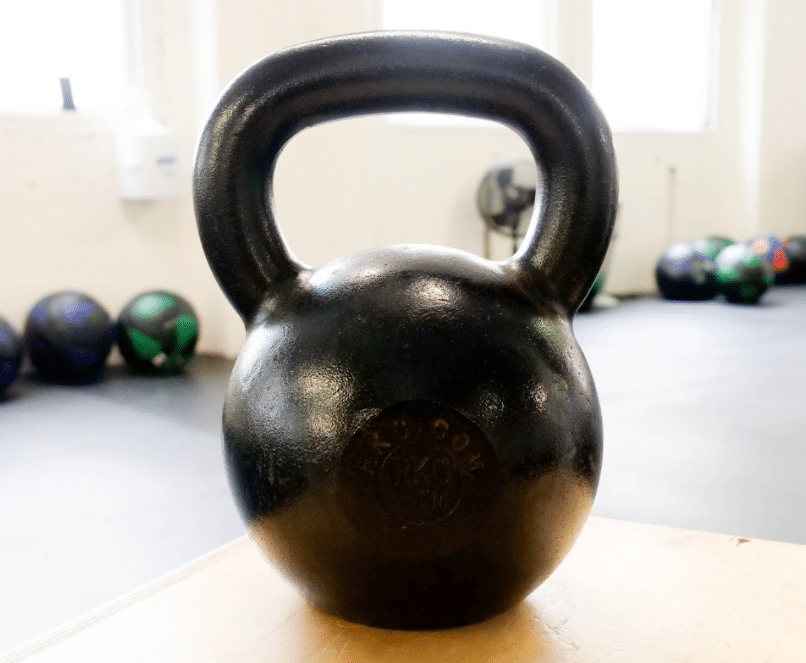 The finish on the RKC kettlebell is said to be a rust resistant e-coat, which gives it a slightly more rigid feeling. This isn't a kettlebell that's going to give you the smooth silicon commercial gym feel, it feels rigid and tough. The bottom of the bell is flat, and it sat sturdily on the surfaces we tested it on.
RKC Russian Kettlebell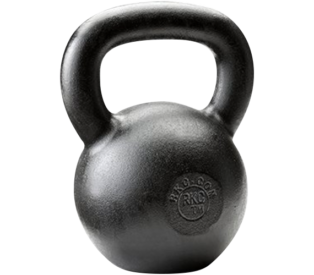 A heavy duty cast iron kettlebell that offers a flat bottom finish and rust resistant coating.
Handle
The handle on this kettlebell is coated with the rust resistant e-coat as well, so it grips the hand pretty well. It's an interesting combination of being "smooth", yet somewhat rough. In terms of diameter, I thought it felt similar to most competition kettlebell, which have a 33mm handle diameter.
Granted, that's based off of my feeling, and isn't the set number. Although, I think most athletes will find this kettlebell's grip will work well for their hand size. 
Performance
One of the major contributors to RKC's popularity and kettlebell training in the Westernize culture is Pavel Tsatsouline, he's often regarded as the "the modern king of kettlebells". In our performance test, we performed Russian Kettlebell Swings to test this bell's ability to perform with and without chalk.
[RKC is one of the most solid kettlebell brands on the market, but it's not the only one. Check out our full kettbell round-up for other options!]
Without Chalk
I liked how this kettlebell performed without chalk. The rust resistant coat gives the bell a solid feeling of both rigid and smooth, so it moves well in the hand. All-in-all, if you don't have chalk available, then I wouldn't worry about this kettlebell's performance. The only downfall I found with my performance test was the thought of Tsatsouline continually whispering "sissy" in my ear during the swings, but that's a personal problem.
With Chalk
The star player in the performance test was how well this kettlebell gripped with chalk. I really enjoyed the extra grip chalk provided when using this bell. Some steel handle bells can actually get more slick, while powder coat finishes become extremely grippy, but this bell was a nice in-between of both extremes.
Who Could Benefit
A kettlebell can benefit every type of strength athlete. They're a versatile strength tool and can be used in a variety of settings and programs. Personally, I think this kettlebell is ideal for every type of strength athlete and isn't tailored towards one niche. Some kettlebells, like slightly more affordable options, I'd recommend for gym owners and beginners.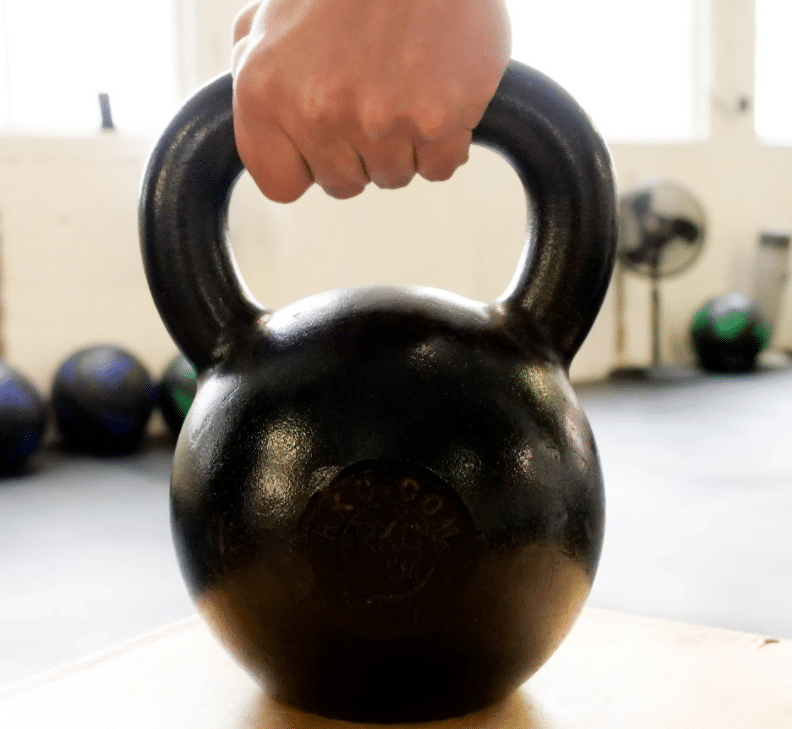 Although, for this kettlebell, I think anyone could benefit with using it solely for the reason behind the name RKC has built. This kettlebell has a long history of production behind it and will have a long life no matter your gym setting. 
| | |
| --- | --- |
| Benefit to Whom | Rationale |
| Every Strength Athlete | Strong Background and Durable |
Durability
Throughout our tests I didn't experience any issues with this kettlebell's durability. The cast iron is strong and gives off the impression that this bell will be resilient for multiple years of ownership. My only gripe with the durability is slight rusting over a long duration of time. Keep in mind, this kettlebell is cast iron, so there's a good chance rust could be present. Our bell had slight rust on it after three years of use, but it's never impacted performance.
Price
The price for the 24kg (53 lb) RKC Official Russian Kettlebell comes in at $118.75, though that will vary with the weight. For a kettlebell at this weight that's pretty steep. I will admit though, RKC has built a strong reputation when it comes to the "go-to" kettlebell brand, so this bell will perform great and last while. Although, if you're someone who needs the cheapest option possible, then I'd suggest shopping around.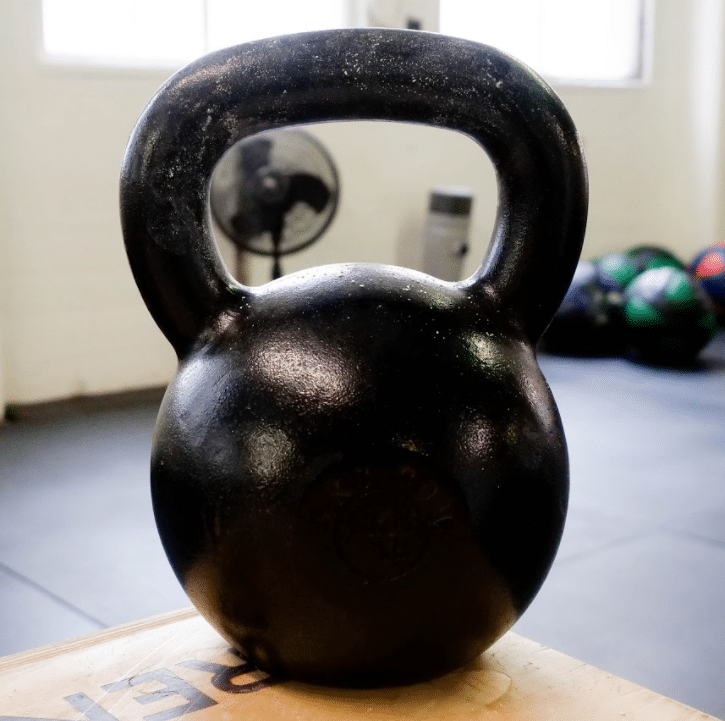 Wrapping Up
Personally, I was a fan of the RKC Official Russian Kettlebell. When I finished my Masters degree in college I actually presented on Pavel Tsatsouline in a coaching PowerPoint, so it was fun putting one of his notable strength contributions to the test. I liked how this bell performed and the durability it offered. The only downside in my eyes is the price, so if money is a concern, then I'd shop around a bit more.
Whether you're new to kettlebell training or a veteran user, the RKC Official Russian Kettlebell could be a good option for you.