RockTape is one of the better known kinesiology tape brands on the market, and they make a plethora of supportive strength products. They make a variety of tapes, which can be utilized for multiple purposes to support the body during your training. I reviewed their standard 2″ tape through a variety of tests, which included: durability, adhesiveness, and support for power, strength, and fitness athletes.
RockTape's standard tape is a cotton base and is a little bit heavier than other cotton tapes we've tried. How did RockTape's 2″ standard tape hold up to other cotton tapes?
Shop RockTape HERE.
RockTape Stability
RockTape's standard tape is a little stiffer than other cotton tapes we've tried. Their tape is made with a 97% and 3% nylon blend, which gave it a soft and flexible feeling. They market their tape as being the best option for endurance based athletes because of its soft and flexible nature. I liked how this tape supported my shoulder joint, as it was super mobile and nonrestrictive.
For a cotton tape, I thought it provided a fair amount of support, as opposed to the stiffer synthetic tapes. While the tape provided a comfortable light support, I did experience one issue with the adhesiveness. I found the tape lost some of its stick when it crossed joint creases, or I got progressively more sweaty. Their site says the tape has the ability to stick for 2-7 days, but I found mine slipping off joint creases after a few hours of sweaty lifting.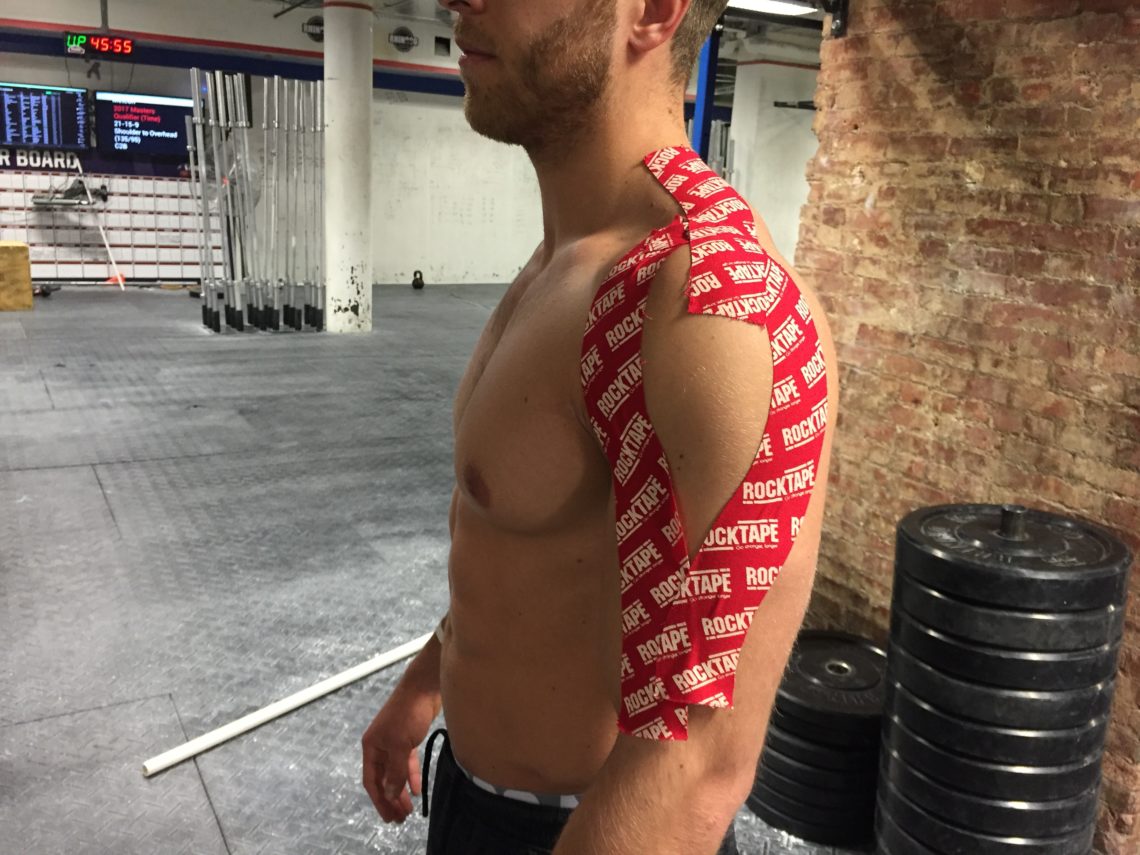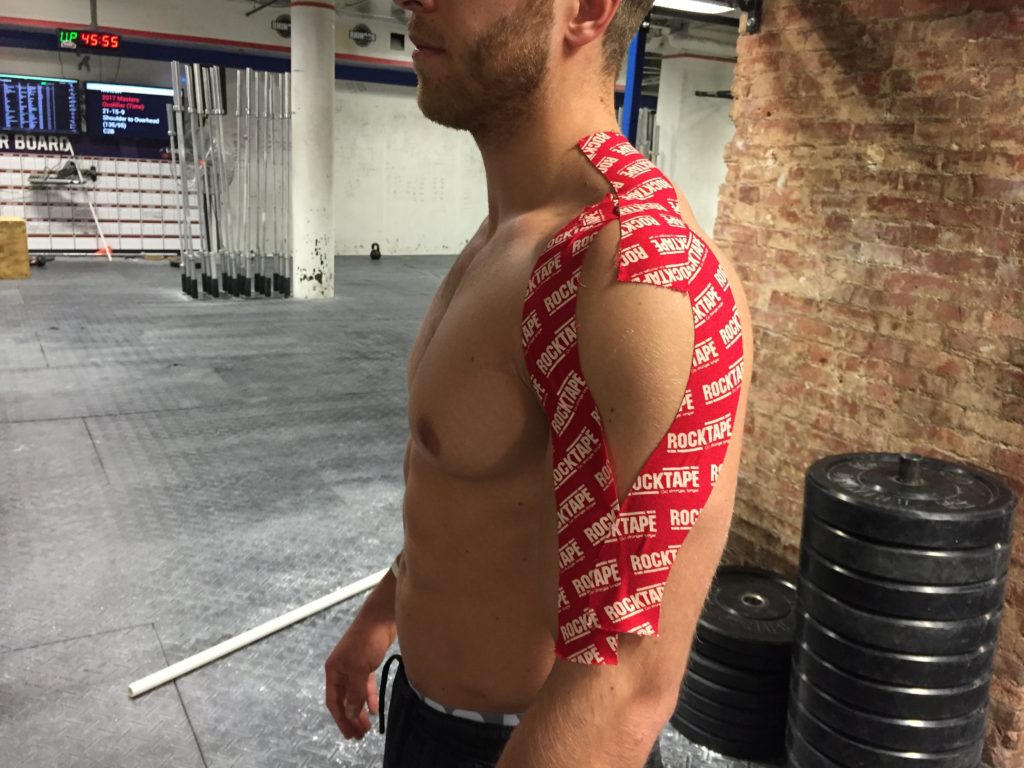 If you need this tape to stick for multiple days, then I'd recommend having someone help you apply it. The tape stuck decently well, but if you don't have someone to help you apply it well, or lack the knowledge of application with muscle direction, then I could see someone struggling to get the right stable fit.
RockTape Comfort and Fit
As mentioned above, I thought this tape was a comfortable option for those looking into a cotton tape. A lot of athletes prefer a cotton tape, or a blend like RockTape because it irritates the skin a little less compared to synthetic versions. One of the biggest pluses about using RockTape is the amount of educational content they provide on their site. If you're in question about application they provide ample tutorials to help you properly use their products.
I thought the tape's application was pretty straight forward, and their educational content was a nice addition to helping out the possibly newer tape user. The standard role we reviewed came without pre-cut strips, so if you're uncomfortable with biting or ripping with your hands, then I'd recommend having a scissors handy.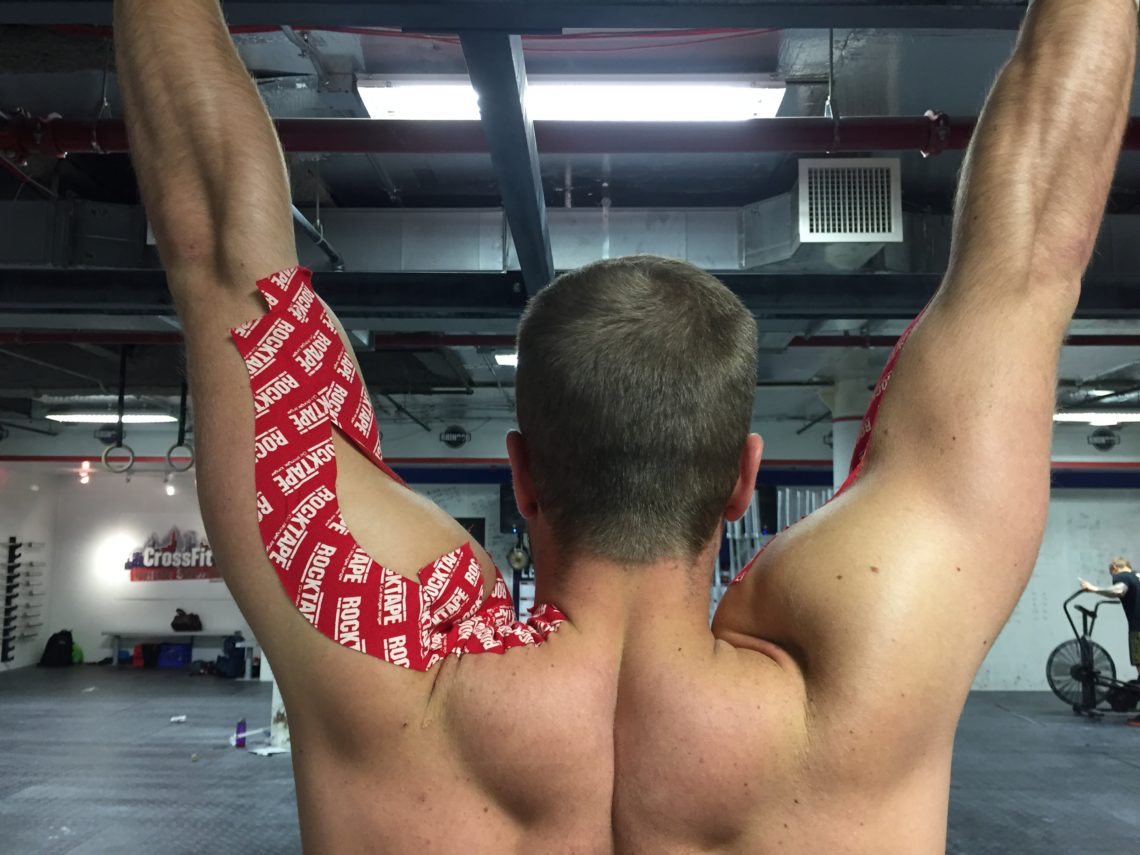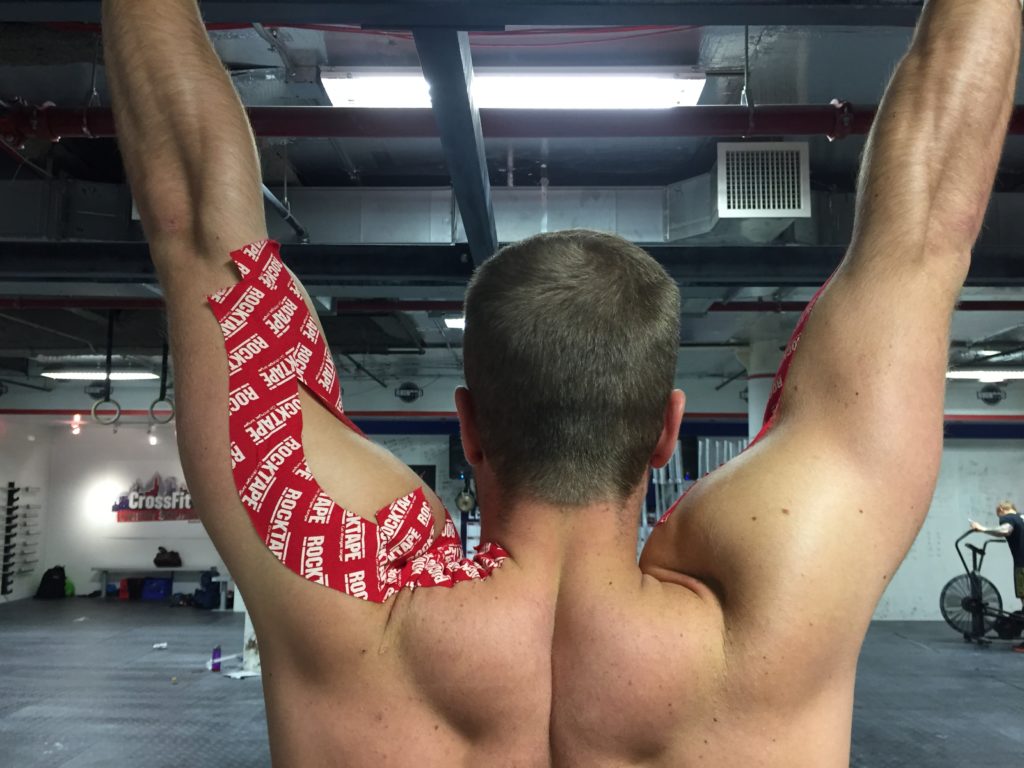 I personally like when tape comes in a solid roll, because you can then select how much you need. Pre-cut rolls may not fit everyone's joints, so cutting them leaves you with awkward remaining lengths. For our tests, I applied this tape on my shoulder during a push-up and pull-up to test how it lifted the skin and provided feedback to the joint.
The tape hugged my delt and arm very well and provided a nice, somewhat resisted feeling. I like how the tape pulled and lifted my muscle. One downfall was how the tape somewhat came off at the elbow and bicep crease. When I performed a push-up I noticed the tape coming off most, which could be an issue for those who need a more supportive tape over unstable joints.
Material
RockTape's standard tape is made with 97% and 3% nylon. On their site they also write that the tape's adhesive is hypoallergenic and latex/zinc free. This is a positive for those who may have sensitive skin and find that synthetic tapes cause irritation. Their adhesive has a wave-like feature, which is designed to hug and stick to skin better for support.
I found that RockTape's standard tape was a nice balance between a light, yet supportive tape. I also like that their tape is made with sensitive skinned athletes in mind. On the other hand, the tape was definitely more noticeable than other cotton tapes I've tried, so that may be a turnoff for someone who wants an unnoticeable tape.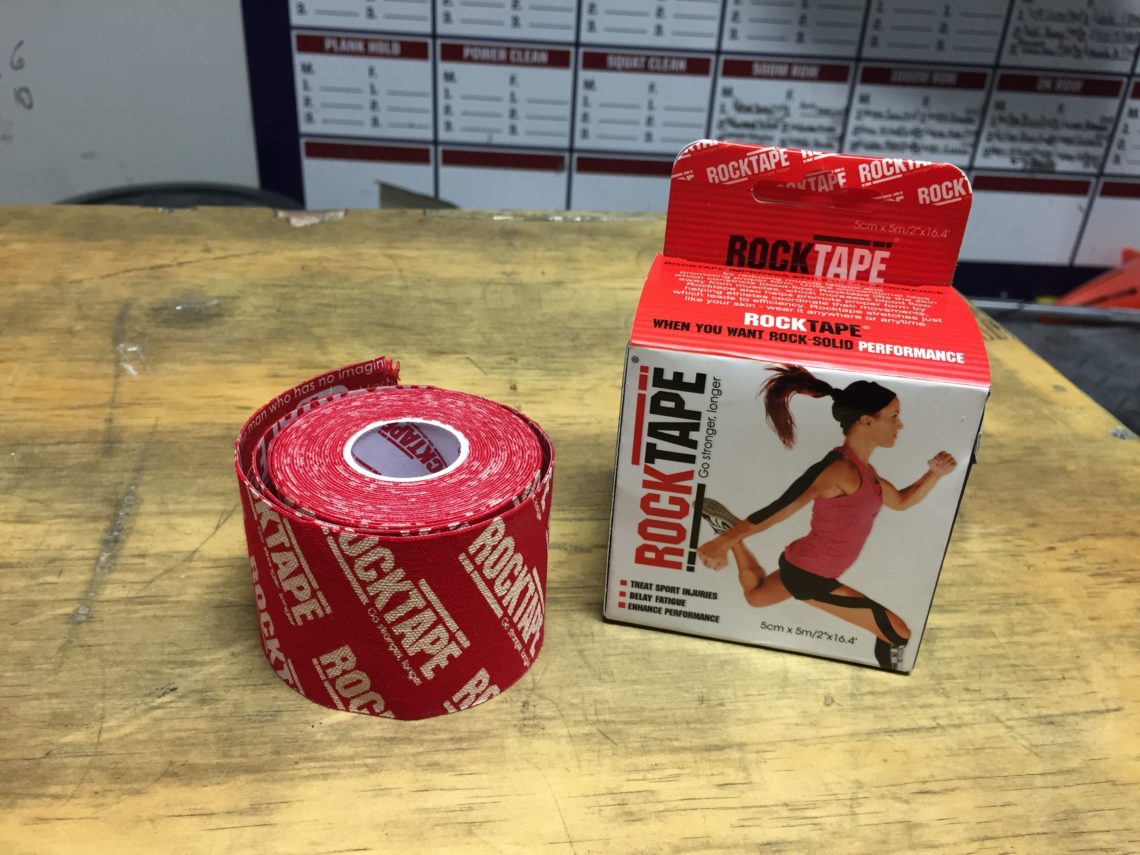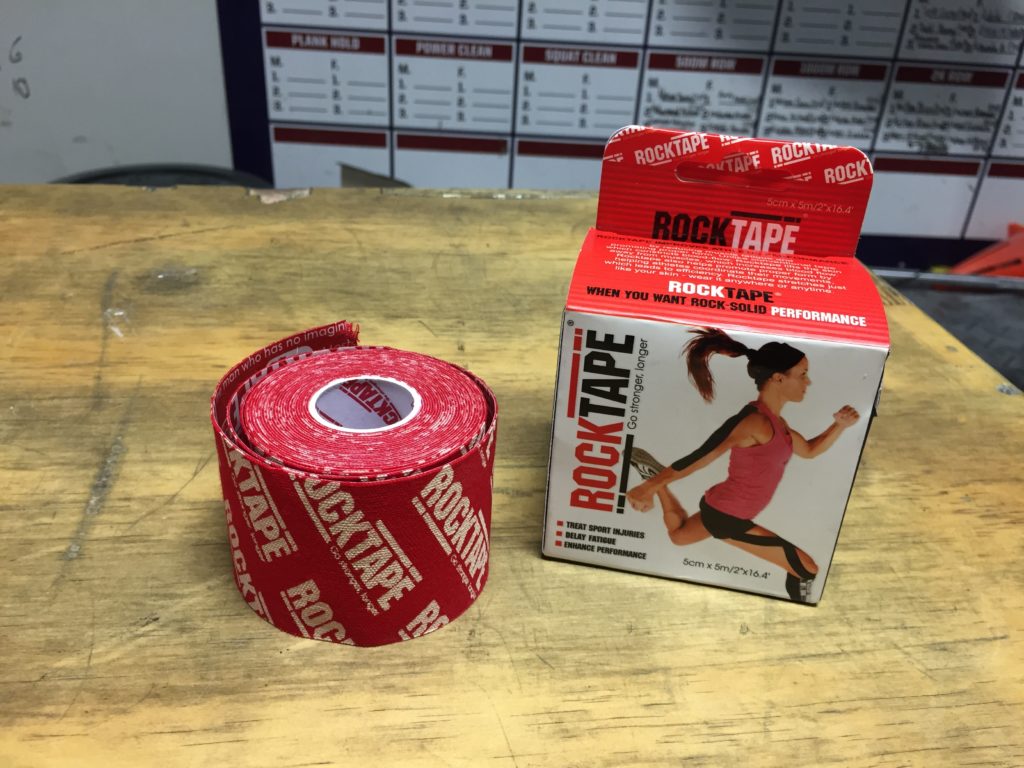 Durability
I was torn on RockTape's durability over extended periods of time. The tape lost some of its adhesiveness on my joints, but everywhere else it hugged the body very well. Their adhesive is sticky enough to hold for prolonged periods of time, yet in some areas on the body it lacks. When compared to other cotton based tapes, I think RockTape does a much better job with durability, but still lacks in some areas.
Final Words
I found that RockTape's standard tape was a good balance between a more supportive fit with a cotton base. This tape could be a good option for those who need support, and can't use a firmer synthetic tape due to irritation.
RockTape's website provides multiple tutorials on how to use their tape, which was also a plus to using their tape. Their downfall, in my experience, was the adhesiveness over joints. The adhesive somewhat lacked when crossing joints, and could be an issue for athletes needing more support.
All in all, I thought RockTape's standard tape is a solid option for those in need of a somewhat firm cotton based tape.