Rogue Fitness is known for a lot of things, and as of this year being the official manufacturer of USA Weightlifting is one of them. They were founded in 2006 and are based in American out of Ohio. Over the last 10 years Rogue has grown to over 500 employees and become a well-known name in most gym settings.
(Curious about the best lifting belt for you? Check out our full rundown of the best lifting belts here!)
One piece of lifting equipment that Rogue makes that has become a staple in a lot of gyms across the world is their weightlifting belts. They make a variety of belts, which accommodate strength athletes from multiples sports. A friend of mine has had the Rogue 4" Nylon Weightlifting Belt for a little over a year and has continuously given it positive remarks. So when we got our hands on one to review, I was curious if we would say the same.
I put the Rogue 4" Nylon Weightlifting Belt through a variety of tests including the power clean, back squat, and deadlift, to test its stability, comfort, and versatility.
Stability
The Rogue 4" Nylon belt was pretty stable throughout the movements I tested it with. It's a standard nylon, cloth based belt, so it has the ability to wrap and form around the body very well. When I tested the power clean, the belt didn't bend if my core flexed or went forward. I made sure to test this, because some nylon based belts can lose their ability to hold you stable with a bending trunk.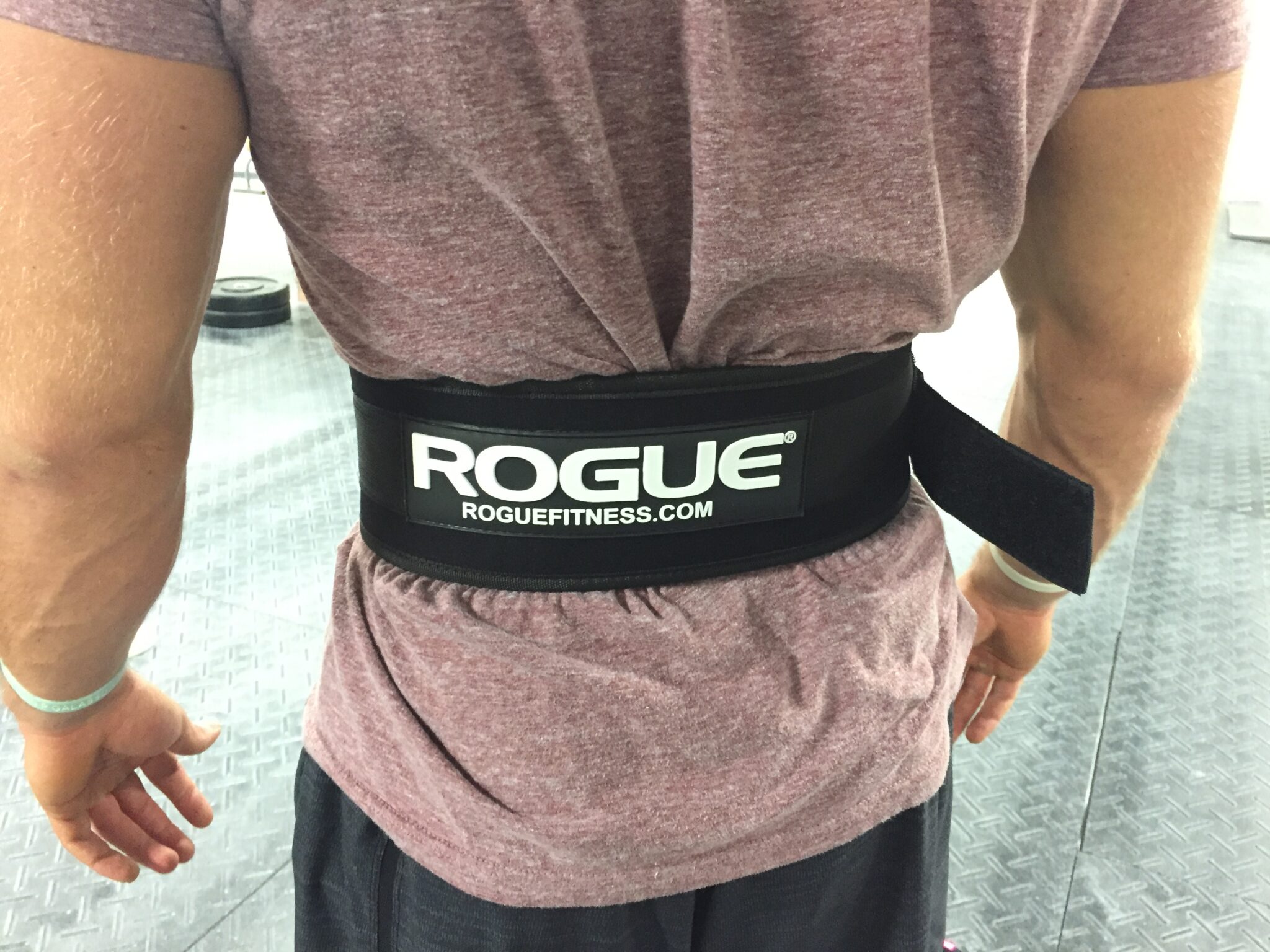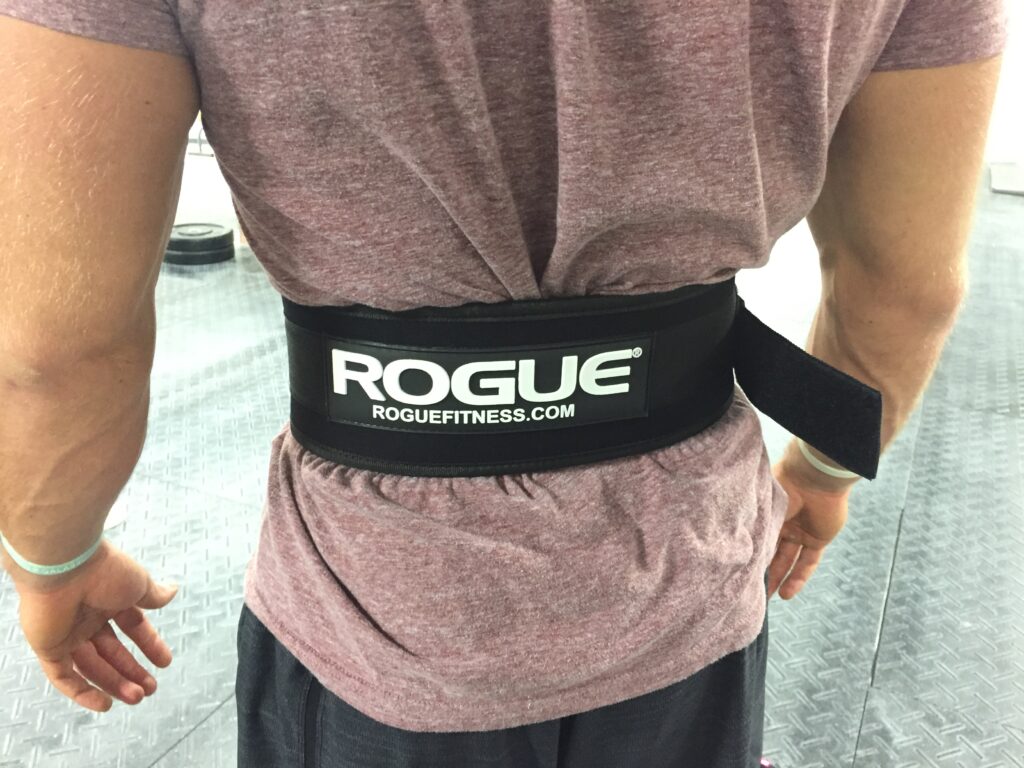 During the deadlift I made sure to over exaggerate the force I put into my extension during my lockout. Personally, I experienced the belt held up well with force of my back extension and kept my trunk stable. In addition to testing this belt's ability to hold the trunk upright, I did a few back squats with pauses at the bottom with a relaxed core. There was no sign of a forward lean due to the belt giving way.
One problem I could see lifters experiencing with this belt is a need for maximum stability. For the powerlifter low-bar squatting or performing a maximal effort deadlift, this belt may not be the ideal choice. Nylon, cloth based belts aren't the most stable, so if maximum trunk compression is the goal, then this may not be the belt for you.
Sizing
The sizing for this belt ran true to Rogue's sizing chart. I fluctuate between a 30-32 inch waist depending on the season, and currently I'm sitting at a 31 inch waist. Their medium is for a 32-37 inch waist, so we went on the bigger size for my waist. Even with the one inch difference this medium fit snug and tight, but I think I could fit in a small as well if I initially went with the smaller size. Rogue Fitness urges you check your waist with their sizing chart before purchasing a belt, which I would completely agree with.
Comfort
I was pleasantly surprised when using this belt. I have a smaller waist and a common problem I typically experience is a little pinching of nylon due to overlapping of the belt ends. This belt had ample space at each end so the sides could overlap and be pulled extremely tight. Even with the belt pulled very tight, it remained comfortable on my waist. Rogue also uses a long velcro strap so no matter how tight the belt needed to be it fit well. Plus, there wasn't a super long strap dangling behind me, which can become a problem in some belts.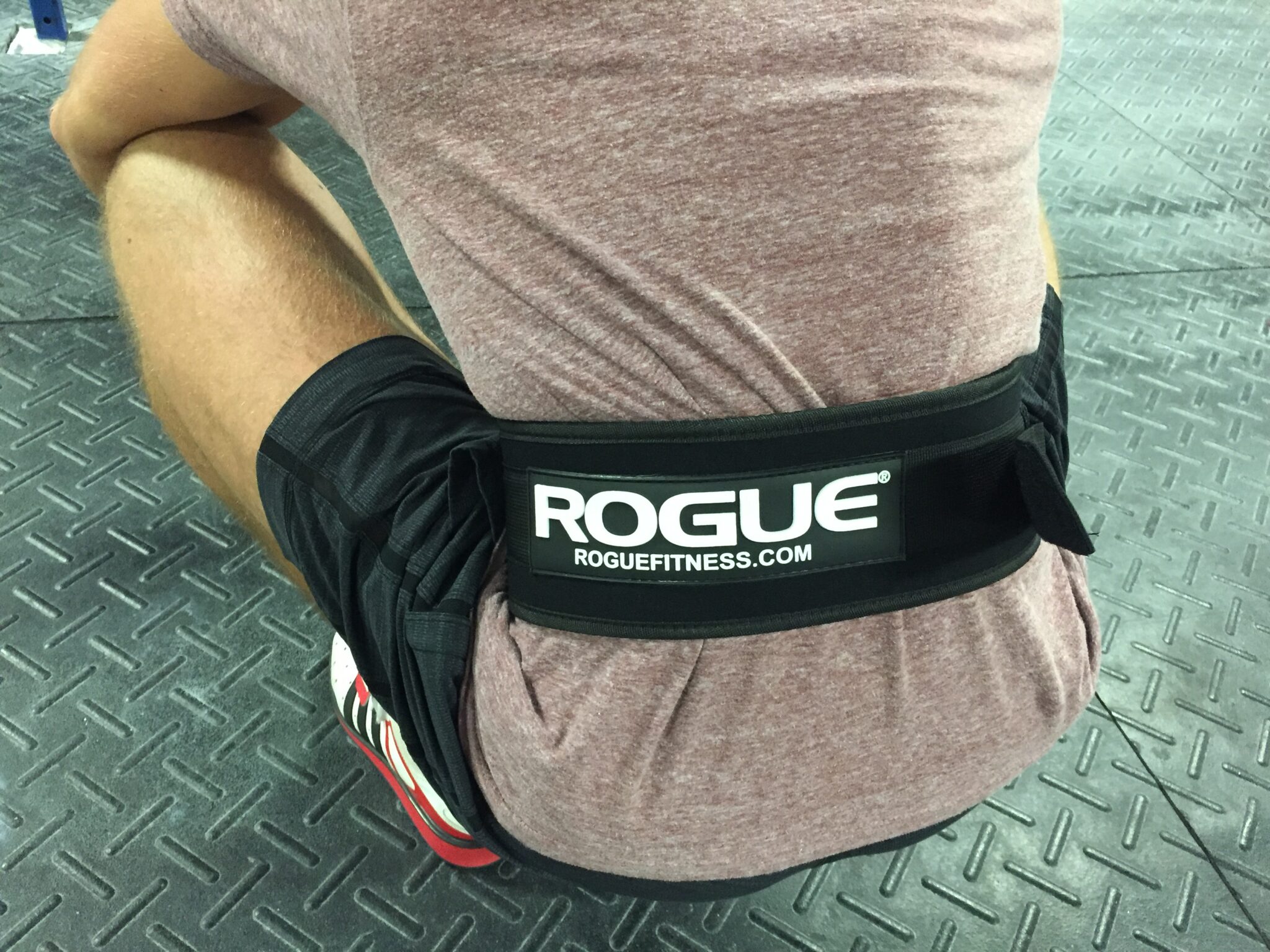 While the belt is comfortable and formed around my waist very well, the thickness was somewhat of a turnoff for me. The belt itself is a little skinnier than other nylon belts I've tried, which could cause a problem for stability and security down the road. While I didn't experience this, I'm curious to see if once this belt becomes broken in over a long duration of time – if the comfort could transform into a turnoff due to lack of stability.
Material
The material of this belt is your standard nylon, cloth based texture. Rogue Fitness did a very good job of making the nylon soft and comfortable on the skin. This softness allowed the belt to wrap around every part of the waist well, whether it was high or low positioned, which I liked. The velcro strap is 2" wide, which gave it ample space to strap in with. In addition, there a metal buckle, which I liked for the reason of holding the velcro strap tight without fear or snapping.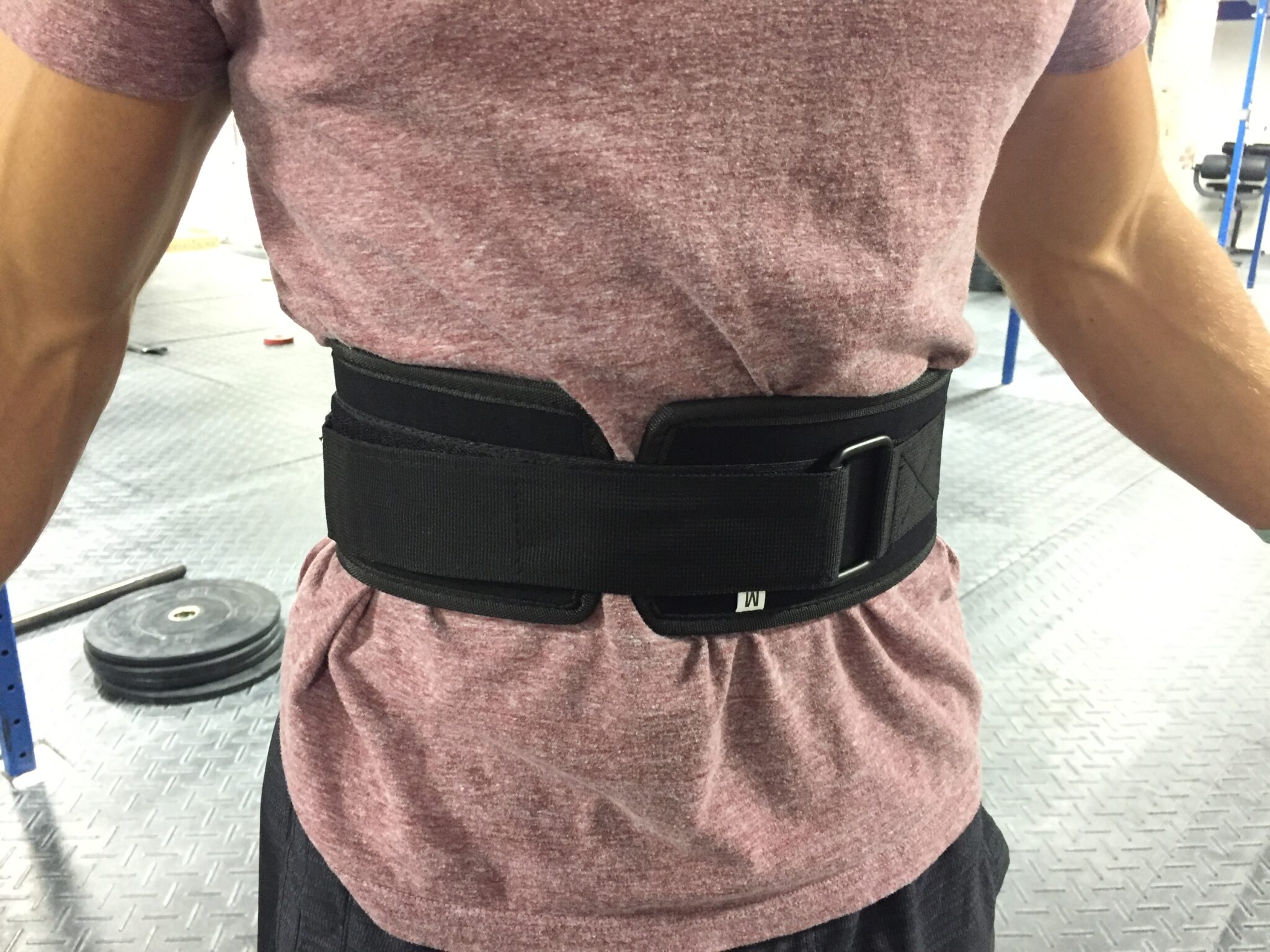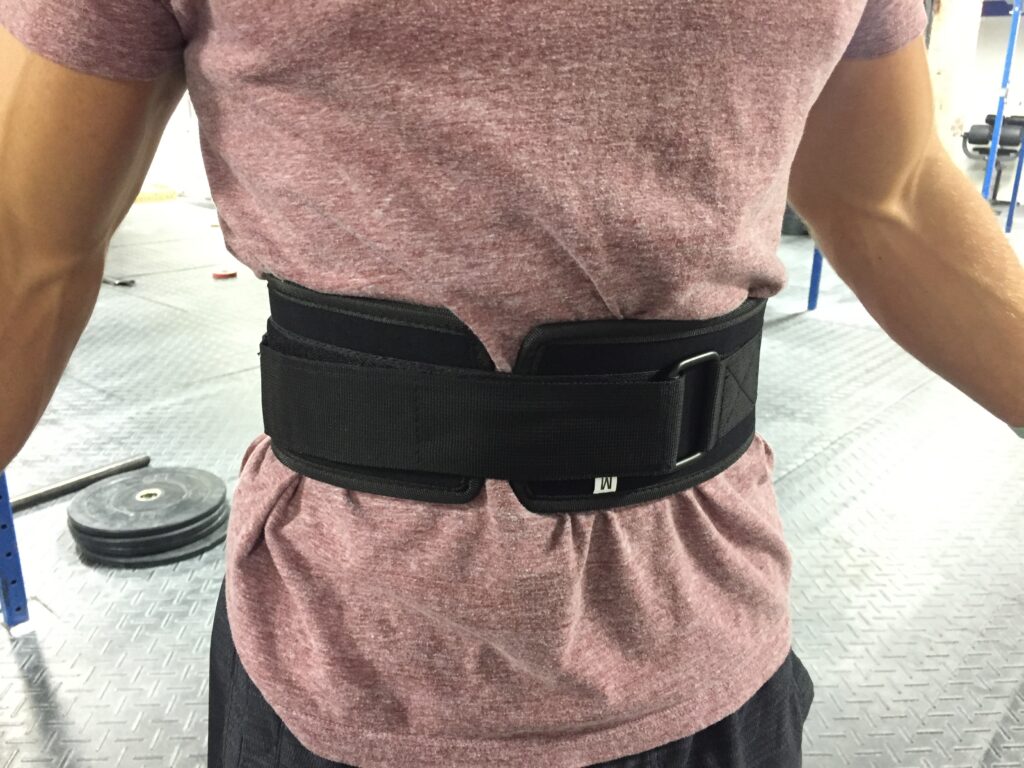 There is solid stitching around the whole perimeter of the belt. This gave the nylon texture a secure, compact feeling. One problem I could see arising with progressive wear and tear is possible stretching in the nylon. With heavy use over an extended amount of time, I would like to see how this belt holds up to frequent training sessions with multiple re-straps. Velcro does have a lifespan and will lose its grip over an extended amount of time.
Durability
As mentioned above, a friend of mine has used this belt for over a year and has experienced little issue with durability. From my experience, the nylon felt compact and secure, which was a good sign for longevity. Also, the metal buckle was a good sign for lack of snapping at the strap.
In regards to the velcro's durability, my concern would be the use of this belt in chalky or dirty gym settings. I could see an issue with the velcro holding tight if chalk covered both sides.
Price
The price for the Rogue 4″ Nylon Weightlifting Belt starts around $18.99, which is fair. This is a simple nylon, cloth based belt, so there is a lifespan on the velcro. This won't be the belt that lasts you multiple years or your lifting lifespan. Although, taking that into account when compared to other nylon-based belts on the market, the $18.99 is definitely competitive. In addition, this product is made by Rogue Fitness, who has built a reputation for making high-quality products.
Final Word
The Rogue 4″ Nylon Weightlifting Belt was your standard, versatile nylon-based belt. This belt offered pretty good stability through a variety of strength and power movements. Also, the belt was comfortable and fit around the trunk very well, whether its position was higher or lower. One thing to keep in mind when using this nylon-based belt is that velcro does have a lifespan, and wear and tear may be an issue down the road.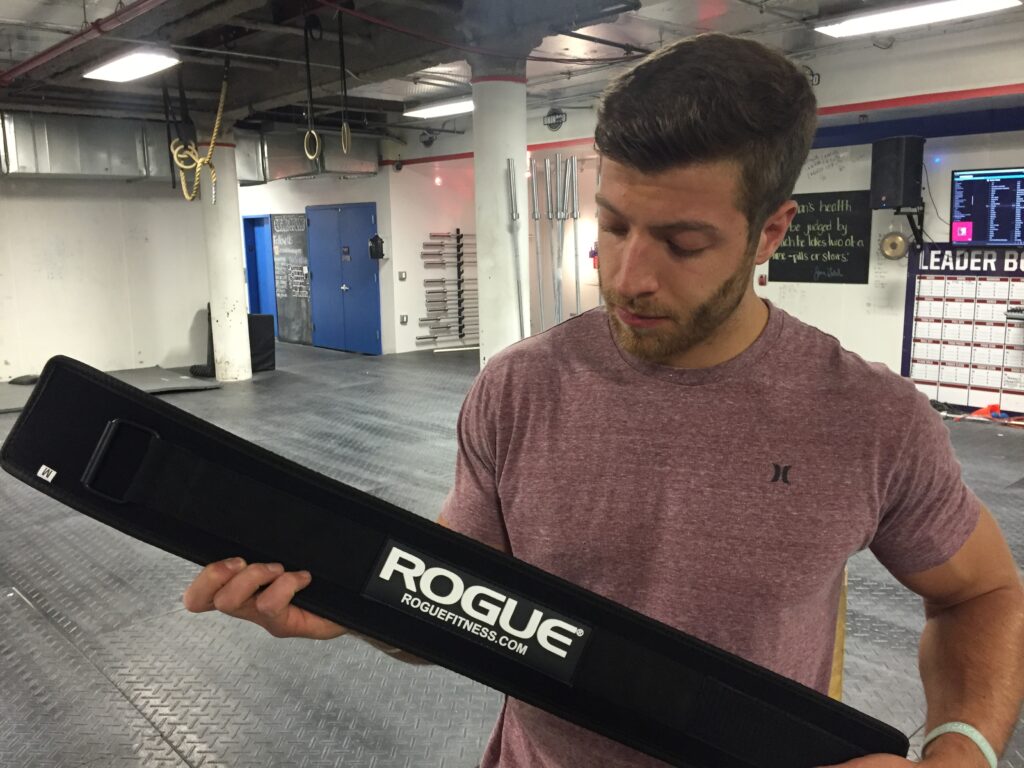 For the lifter looking for a versatile belt to use for a variety of movements – such as a WOD – that is fairly priced, then the Rogue 4″ Nylon Weightlifting Belt may be a good fit.