Rogue Fitness has become a well-known name in almost all gyms across the country. They were founded in 2006 and are American company based in Columbus, Ohio. Rogue Fitness has built such a strong name, they recently signed a four-year agreement with USA Weightlifting to become their new official Equipment Manufacturer.
With their new contract and a nation wide gym presence, we were excited when we got our hands on the Rogue Ohio Cotton Lifting Straps. Rogue Fitness has the reputation for making quality lifting equipment, so we ready to put these straps through our battery of tests. These Rogue Ohio straps are single-loop or lasso styled. 
This being said, I tested these straps on a variety of movements including a barbell row, deadlift, power clean, and snatch.
Click HERE to see the best price on the Rogue Ohio Lifting Strap.
Feel
If you've ever used a lifting strap before, more than likely it was a cotton based strap. This strap was the definition of your basic, simple cotton strap. I liked that there were no extra frills or additions. These straps were light, they bent well, and I didn't experience any stiffness. The straps were flexible on the wrist and squeezed well when I pulled them tight or weight got heavy.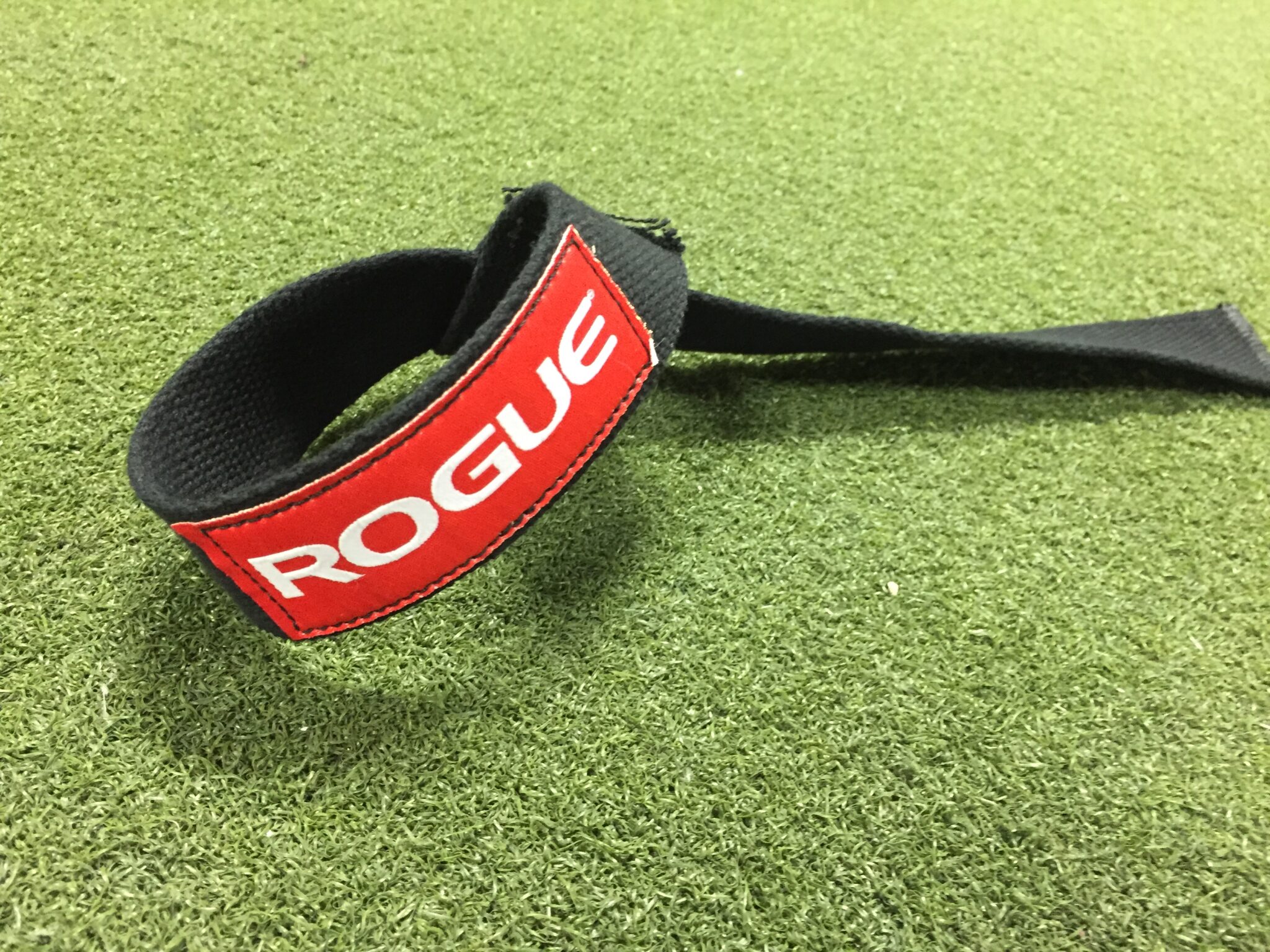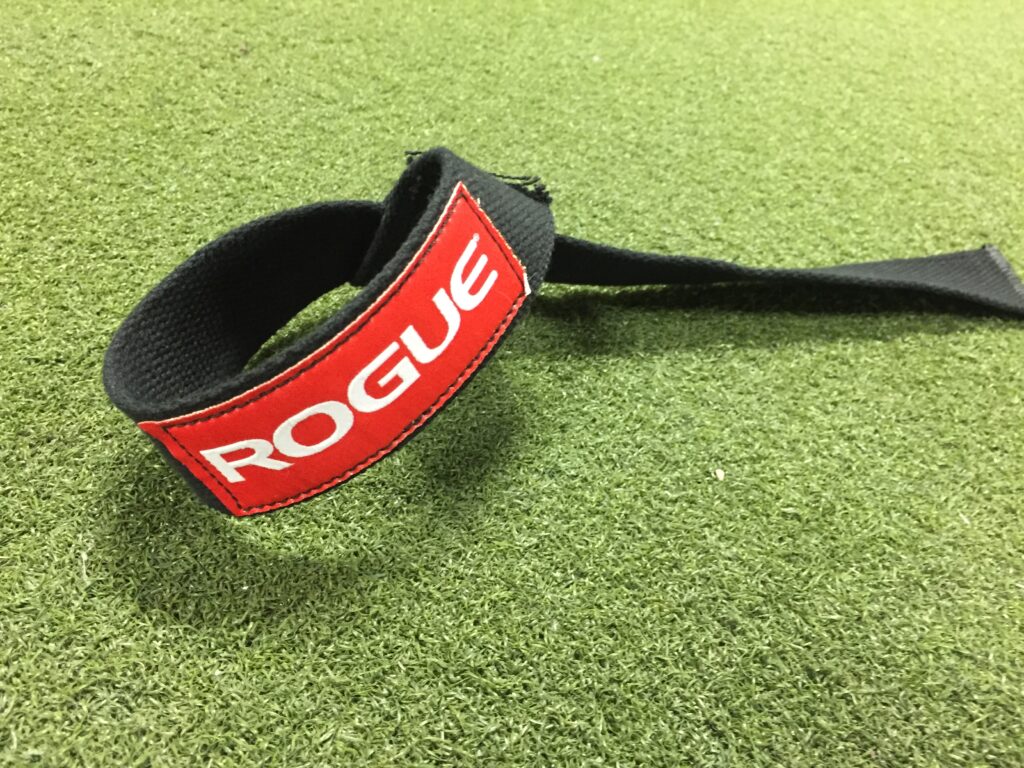 One issue I did experience was some chafing around the wrist. These straps are the minimalist's strap, and the simple cotton texture will take a few lifts to break in. If you're someone with sensitive skin or have never used straps, you may experience some discomfort until they get broken in.
Durability
While this strap's design is simple, they felt durable and strong. Rogue uses a heavy-duty cotton that's constructed to support heavy lifts. Outdoor equipment often a heavy-duty styled cotton similar to what's used in this strap.
[Curious about the best lifting straps for you? Check out our full rundown of the top straps on the market here!]
The cotton appears to have a thicker weave to it and didn't stretch when I tested them with a looser wrap and heavy weight. The end of the strap has a sewn, reinforced tip to prevent fraying and early wear and tear, which I liked – most cotton straps neglect this issue. 
Material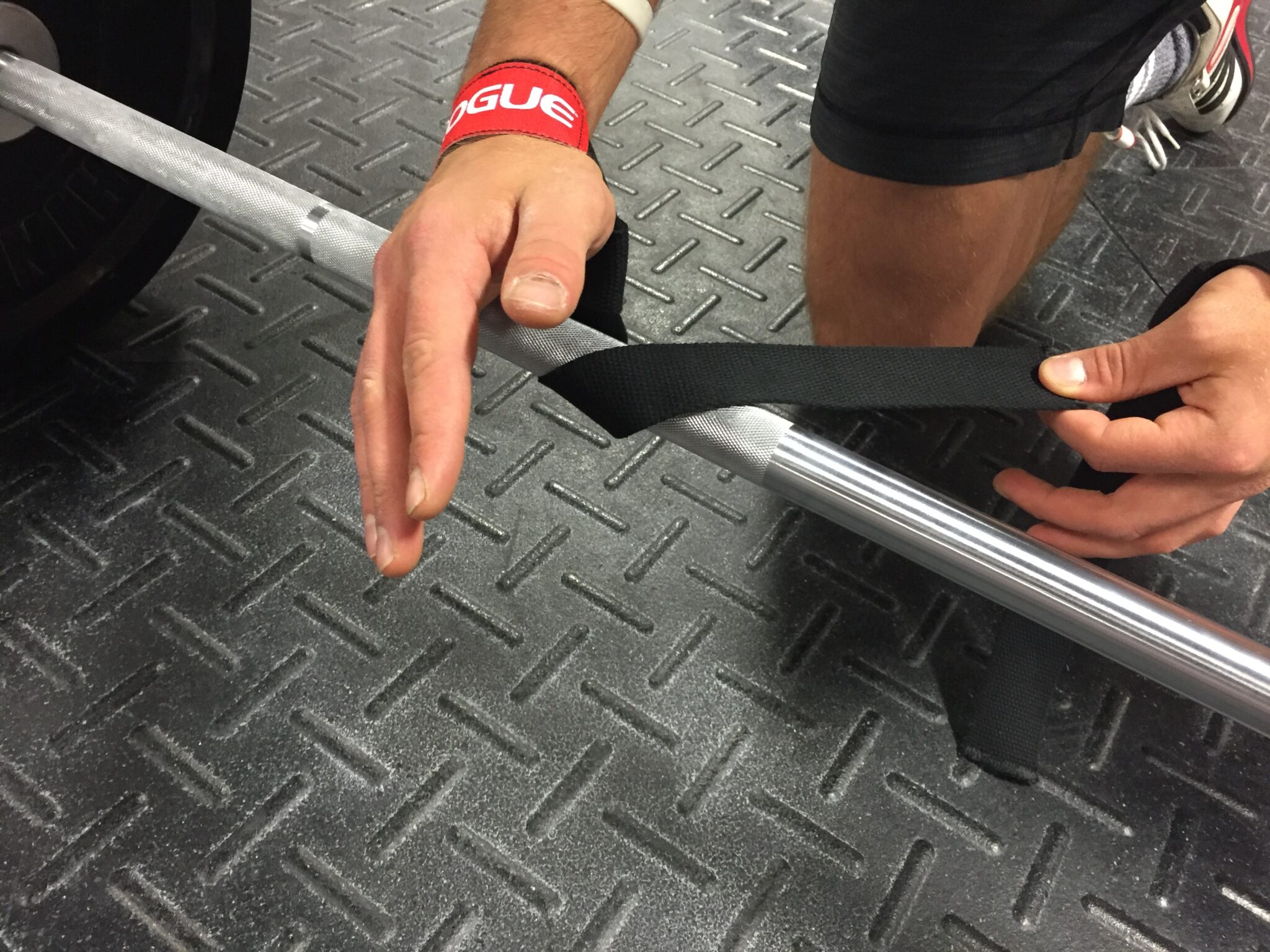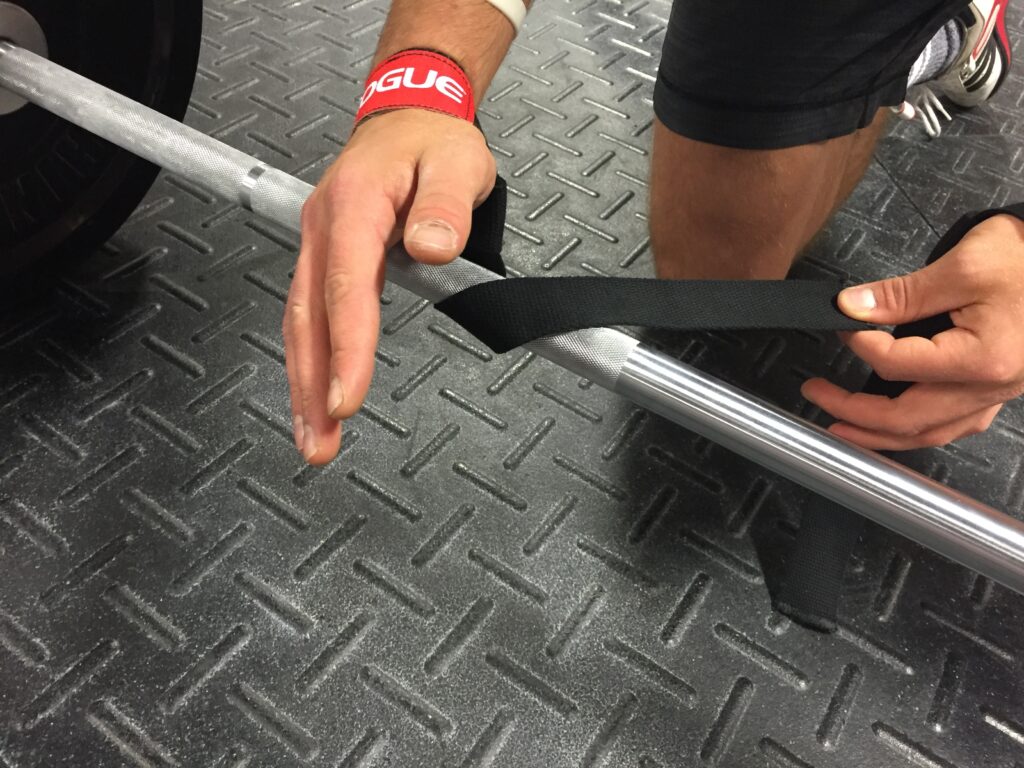 The Rogue Ohio cotton strap uses is a heavy-duty webbing that is meant to provide a secure feeling around the bar. Something I liked about these straps was that the cotton absorbed sweat very well. I mentioned above that it took a few lifts to break them in, but whether they were brand new or broken in, sweat still absorbed well.
Another aspect I liked about this strap's cotton material was that it was lightweight and breathable. While the strap absorbed sweat well, it didn't have a heavy feeling to it afterwards. It's important to note the texture isn't the softest, so like stated above, it's not the most forgiving material on the wrists.  
Size
The Rogue Ohio strap is 1 ½ inches wide and 20 inches long; this is a standard lifting strap size, and most straps range from 19-22 inches in length.
I liked the 1 1/2 inch thickness of the strap because it helped cover the bar well and provided a secure feeling. But if you're someone who likes less strap between you and the bar, this thickness could be a turnoff. I thought the 20 inch length was sufficient, it allowed for wrapping around my wrist and the bar a couple times. I liked this because it allowed me to adjust how tight I wanted to hold the bar.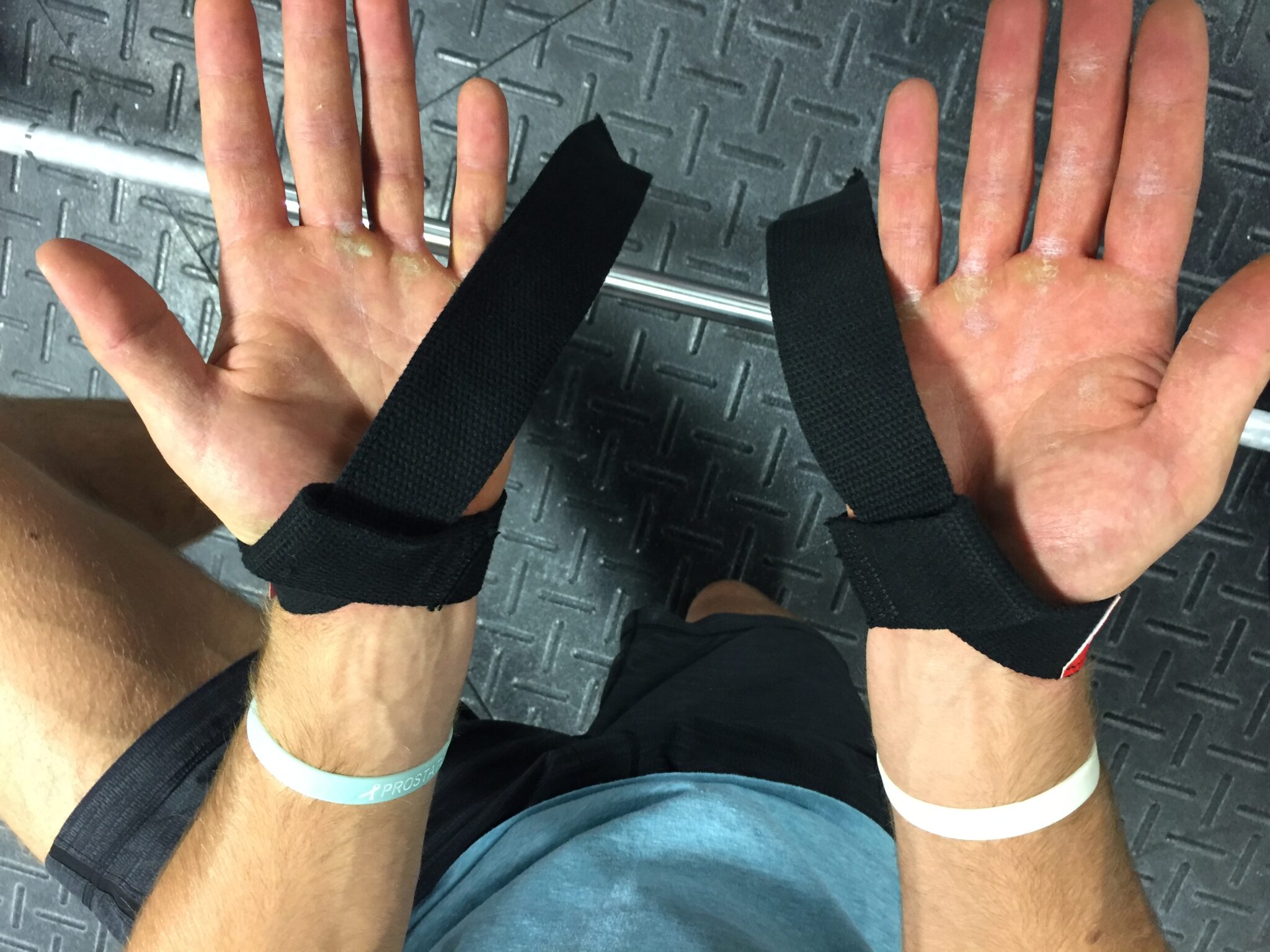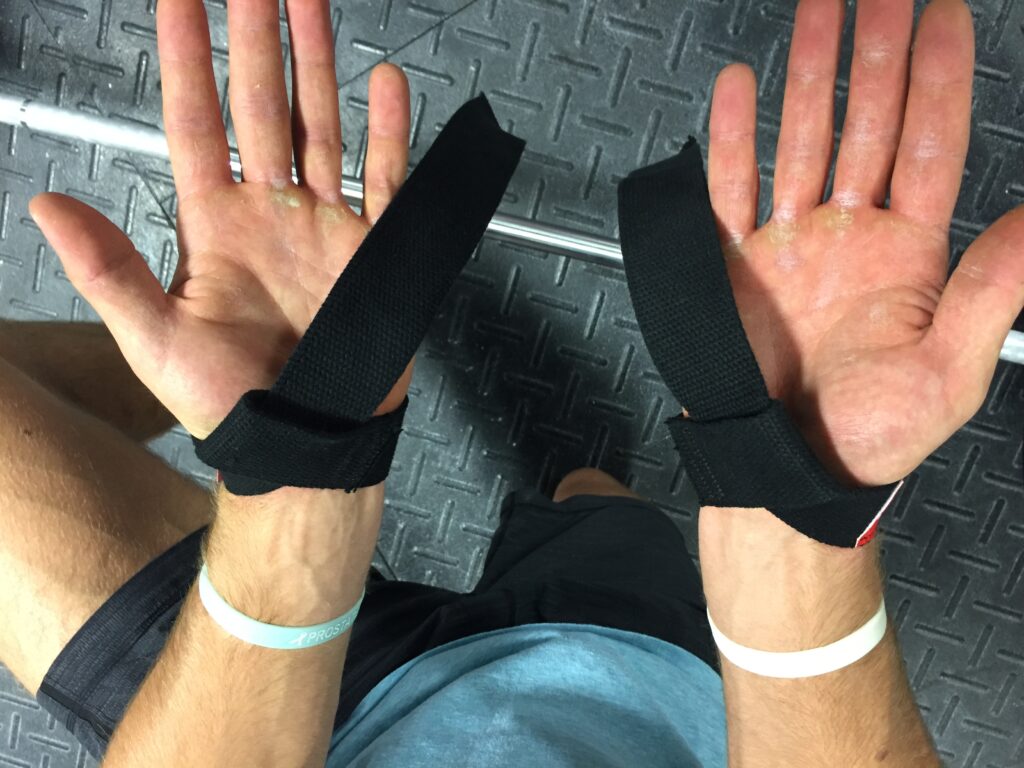 Price
The price for the Rogue Ohio Lifting Straps is around $13.50, which is fairly standard for this style of lasso-strap. This strap is simple and minimalistic, so if you're looking for a typical cotton strap with no extra frills, then this could be a good option for you. 
Rating 1-5 (5 being the highest)
Feel: 3.5
Durability: 4
Material: 4
Size: 3.5
Price: 3
Final Word
The Rogue Ohio Lifting Strap is your standard single-loop lasso styled strap. This strap offers a simple, minimalist design with basically no bells and whistles (though that's not necessarily a bad thing). One downside to this strap was the amount of time it took to break in; this model of strap definitely needed a few lifts until it felt comfortable on my wrist.
For the lifter who wants a standard, minimalist lasso style strap, the Rogue Ohio Strap may be a good fit.