Since their beginning in 2013, RXBAR has grown in popularity across multiple demographics with their NO BS approach to protein bars. Two best friends founded RXBAR to develop a solution to combat the often heavily processed protein bar alternatives on the market that other companies were producing.
From their start, the CrossFit community could be arguably one of the biggest factors in the popularity of the RXBAR within strength sports. And since their humble beginnings, RXBAR has undergone plenty of changes, but one thing that's remained true is their branding, ingredients, and take on what a protein bar should be made out of.
I've been a fan of RXBARs for quite some time, but had never tried every flavor and compared them. Over the last month, I've been taste testing a variety of RXBARs to assess their flavors compared to one another. In addition to taste testing them, I also did a review on their nutrition, price, and the pros and cons that come along with them.
Best Unprocessed Bar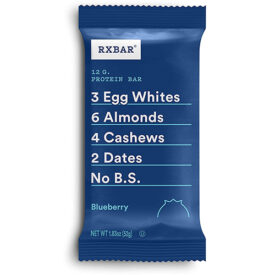 These protein bars try to capture a "natural" and simple approach to deliver bars that are macro-friendly for athletes.
Taste
Apple Cinnamon: 8.8/10
Apple and cinnamon are possibly two of my favorite flavors when it comes to bars. I think this is mostly because of my breakfast (my favorite meal of the day) association with these flavors. I liked the Apple Cinnamon RXBAR and thought it delivered an essence similar to what many experience when eating a bowl of oatmeal with apple and cinnamon flavoring.
Blueberry: 8.5/10
The blueberry flavor is pretty popular and is one of the bars you'll see in places like airports and major retailers. I was a fan of the blueberry chunks that come in the bar and like that they add a little burst of flavor when you bite into them. Also, the almonds add a little crunch to a very chewy texture and bar.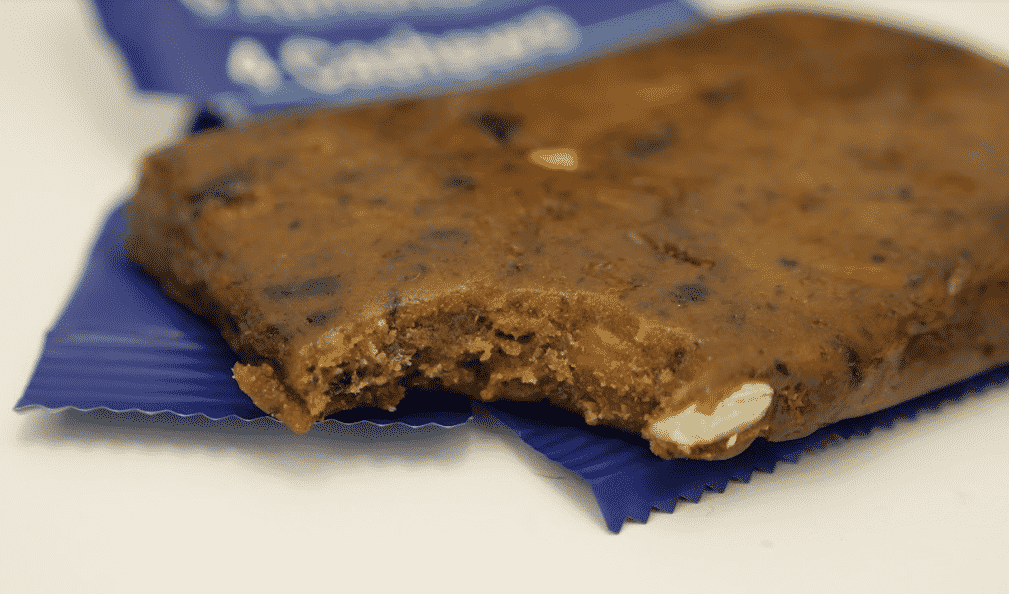 Coconut Chocolate: 8.3/10
Alright, I'll admit it, I'm not a coconut guy. I can eat it when it's in foods and snacks like this, but it's definitely not my go-to. In terms of coconut oriented flavor, I liked this bar. The coconut was subtle, but enough to give you a good bite and flavoring. If you're timid like me with coconut, then this bar serves as a solid happy medium.
Peanut Butter Chocolate: 9.2/10
Peanut butter chocolate a match made in heaven, and what seems like a protein bar must for any company these days. RXBAR's peanut butter chocolate protein bar tasted exactly like what you'd expect from a bar focused on these flavors with whole ingredients. The peanut butter was strong and the chocolate its bite very well.
Mixed Berry: 8.2/10
Honestly, I wasn't a huge fan of the mixed berry. Don't get me wrong, this bar tastes good, but for whatever reason it didn't deliver the diverse fruity taste a multi-berry bar often delivers. If you're a fan of the mixed berry type flavorings of protein bars, then this bar will be right up your ally.
Chocolate Sea Salt: 9.4/10
I think out of all the RXBARs I tried the Chocolate Sea Salt was my favorite. It had chocolate pieces throughout and had sea salt sprinkled on the surface. In my opinion, it was a great mix of sweet and salty, while also providing you with whole food ingredients.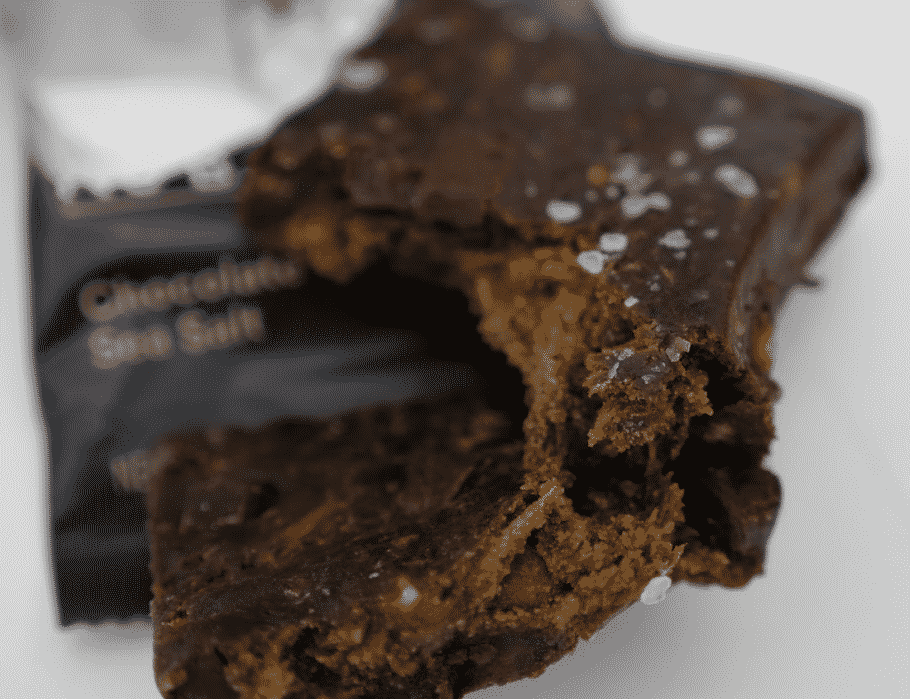 Peanut Butter: 9.1/10
The peanut butter RXBAR was a solid bar. It captured the taste of a more natural peanut butter flavoring (not artificially sweetened) and provided a good amount of chewiness. If you want a consistent bar, then I think this would be one of your best bets. 
Pumpkin Spice: 8.9/10 (Seasonal)
Alright, hats off to you RXBAR. You made a guy who doesn't like pumpkin flavored products thoroughly enjoy your seasonal pumpkin spice bar. This bar wasn't over the top with the pumpkin flavoring and provided a subtle bite of spice to it. If you're nervous about overwhelming pumpkin flavor like I was, then I think you'll be pleasantly surprised.
RXBAR's Texture
Out of all of the protein bars I've tried, RXBARs are definitely on the chewier side. They're not chewy to the point where they lose their protein bar nature and appeal, but they are chewy enough to get stuck in your teeth. The outside of the bars are a little sticky and have an oil-esque feeling to them, then the inside is a little fluffier and this will vary depending on the ingredients used.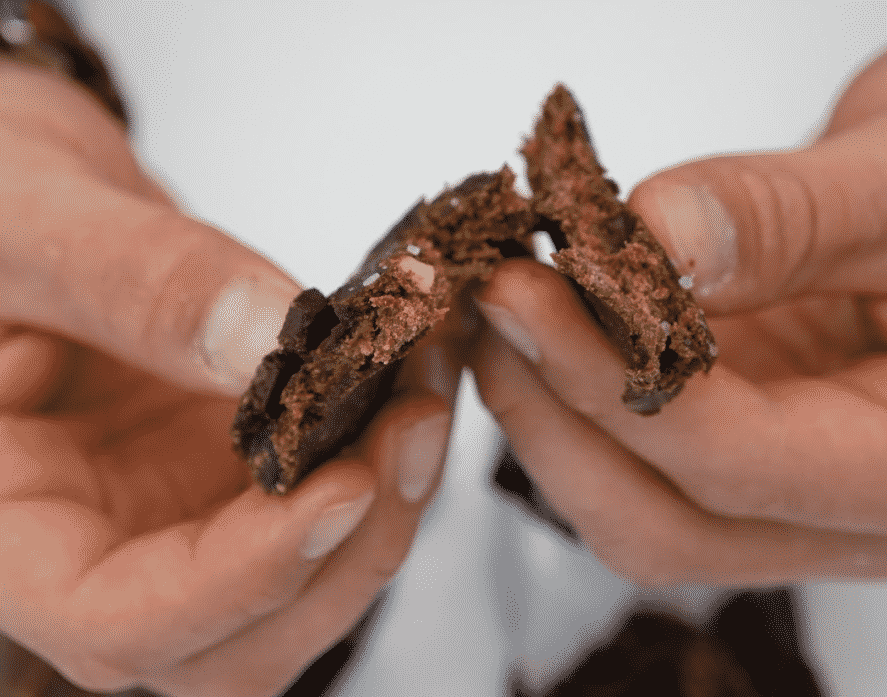 In the video, you can see the chewiness when I hold one of the bars up and let gravity naturally pull it down to show how chewy some of the bars can be. I was a fan of the texture of these bars, but I'm also a fan of combining chewy ingredients (dates, blueberries, etc) and crunchy options (almonds). If you like a bar with multiple levels of taste and bite, then I think you'll like these protein bar's textures — no matter the flavor. 
Calories, Macronutrients, and Ingredients
Calories
All of the protein bars featured in our video and this review come in at a consistent 210 calories. In terms of protein bars across the board, the caloric allotment is pretty standard, and most bars will hover around the same amount, give or take some. For someone on a diet though, 210 calories may be a little steep for the macro spread that comes along with these bars.
Macronutrients
Before reading further, note that the RXBARs not included in this review could vary a little more for their macronutrients and the ranges discussed are only for the bars we reviewed. For fat, these protein bars ranged between 7-10 grams, for carbs they varied between 22-24 grams, and the protein was consistent across the board at 12 grams, while the sugar content varied between 12-16 grams.



Ingredients
One thing many athletes and RXBAR consumers like is how simple their ingredients are. In fact, every RXBAR lists all of their main ingredients on front of the package as party of the labeling and branding. This being said, the ingredients listed below are mostly whole foods that you'd eat on a stand alone basis.
RXBAR Blueberry protein bar ingredients below.
Dates
Egg Whites
Almonds
Blueberries (apple juice concentrate)
Cashews
Natural Blueberry Flavor
RXBAR Protein Bar Pros
In my opinion, there are a few pros that come along with RXBARs that I thought were worth noting. First and foremost, I thought every bar was tasty. Since they're made with whole food ingredients, I thought each bar did a fairly good job at getting their desired taste across. The additional chunks and bits in each bar added to the natural-esque flavor.
Next, I like that these protein bars travel really well. If I'm commuting around, or need a bar on-the-go, then most likely I'll stash it in my backpack and these bars do a good job at resisting melting, or becoming impossible to eat when stored in a bag and crushed.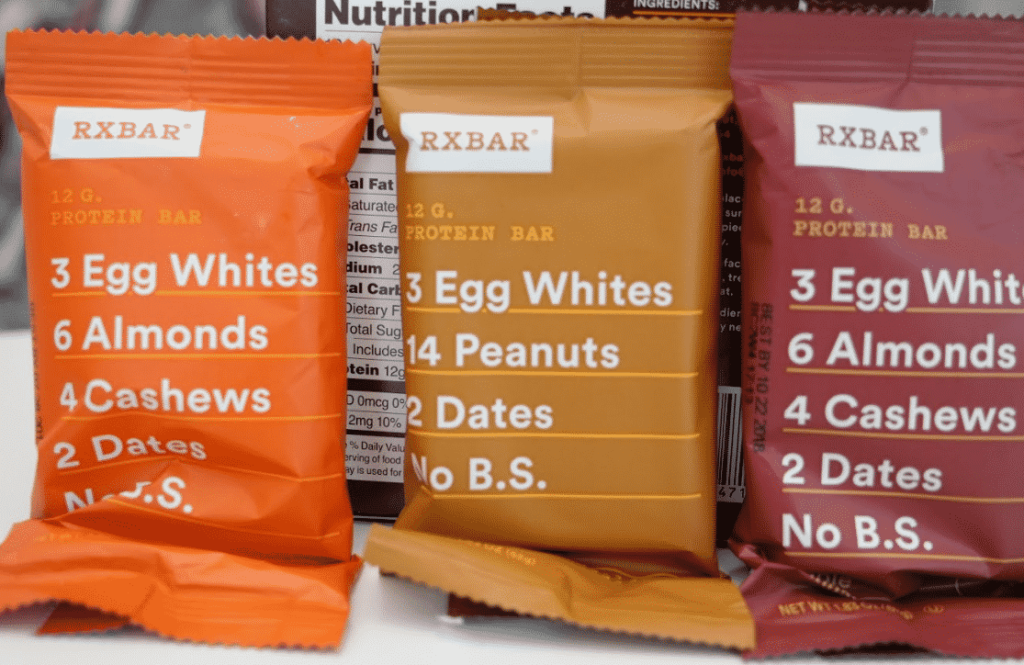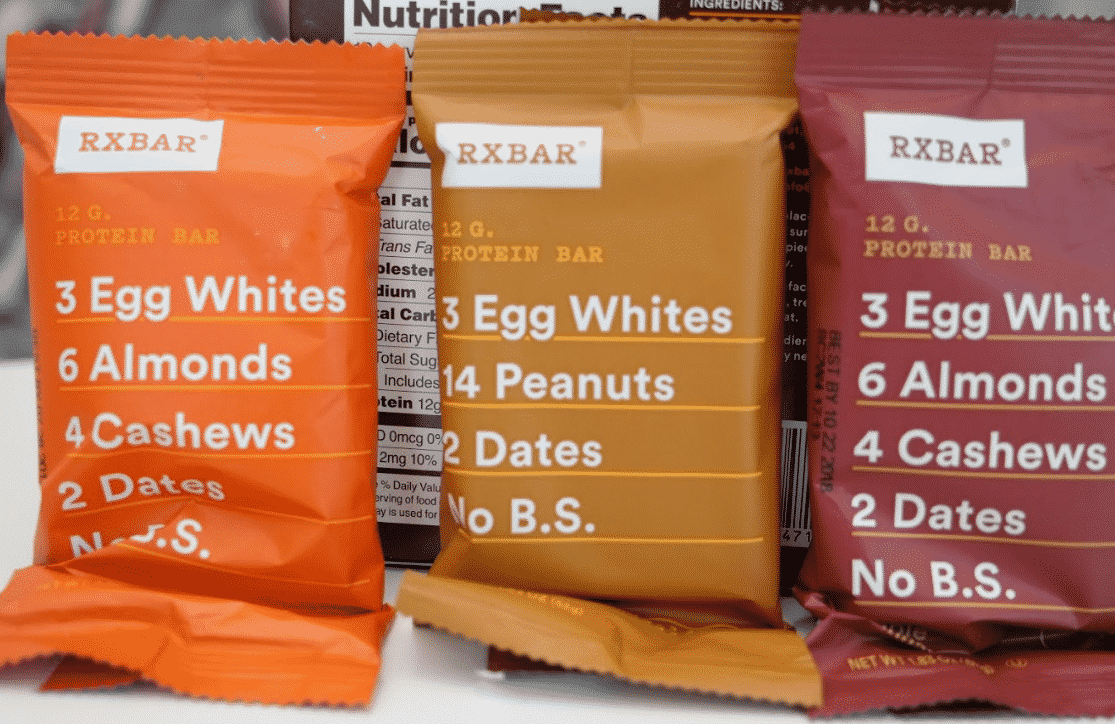 Lastly, I like their simplistic ingredient approach and the availability of these bars. If you're in a rush and want something with a whole food ingredient feel, then these protein bars do a good job at fulfilling that ask. In addition, these protein bars are often available in a lot of locations that you'd need something on-the-go such as airports and other major commuting hubs. In my eyes, that's a clutch characteristic since most protein bars don't have this option.
RXBAR Protein Bar Cons
A couple cons that come along with RXBARs are how you decide to view their nutrition breakdown and the price. For the nutrition breakdown, they're not terribly high, but 210 calories with only 12 grams of protein isn't the best for a protein oriented snack. In addition, each bar has around 12-16 grams of sugar, so this could be a turn off for those trying to be mindful of their daily sugar consumption. If you're in a caloric deficit, then their macronutrient breakdown may not be the best for your goals.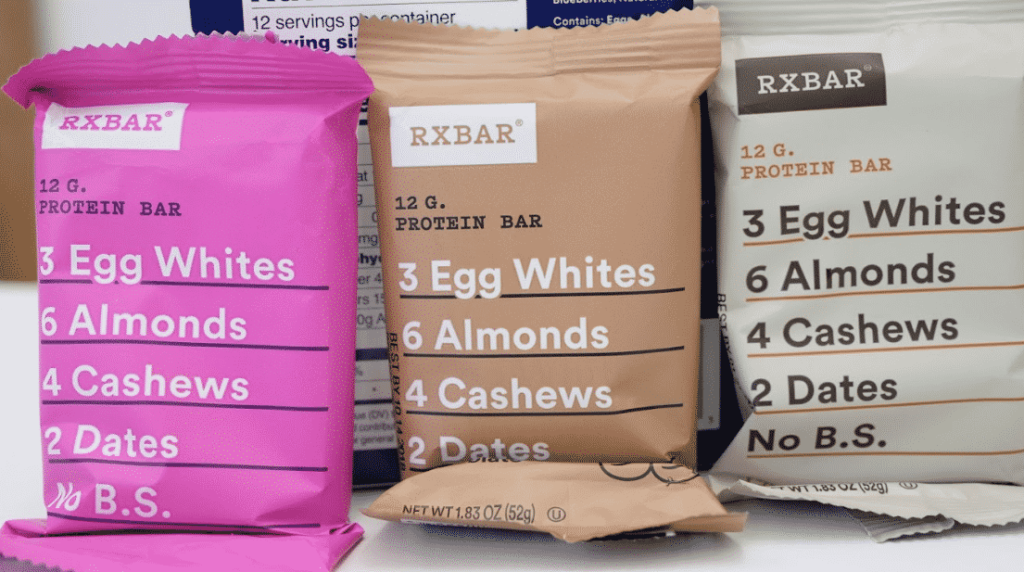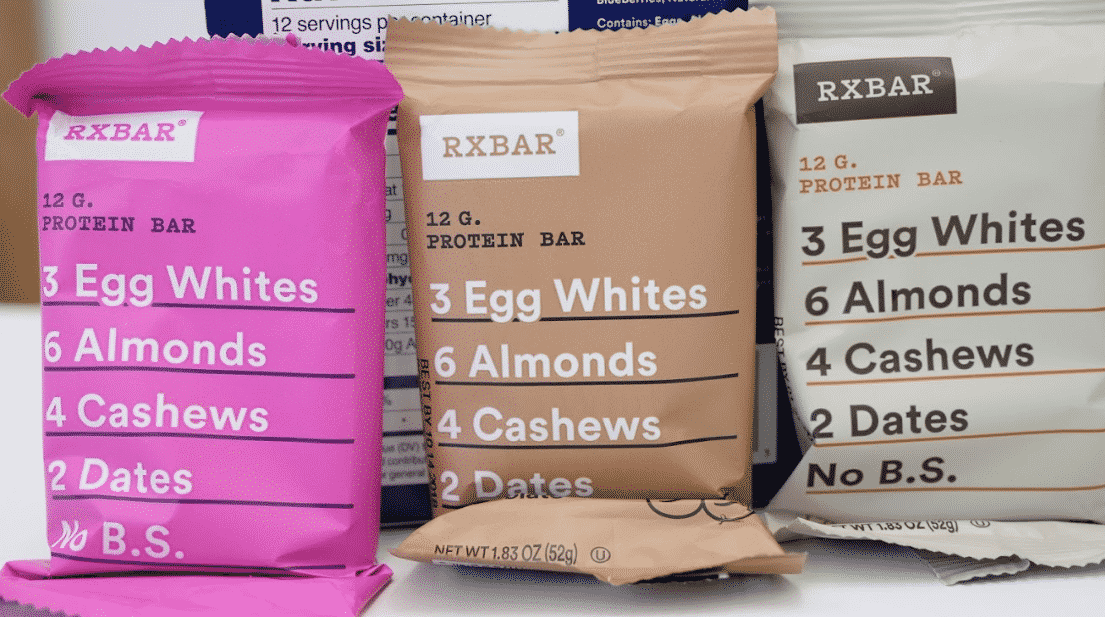 The other con is the price, but that's standard with most protein bars. These bars are going to cost you around $2.50 – $4.00 depending on where you live. If you're in a more urban and metro area, then they can be $4.00 a pop, which is pretty expensive for a smaller protein bar.
RXBAR Price
The price for RXBARs tend to run pretty standard across the protein bar industry. If you live in urban areas, then their price per individual bar will be more expensive. And if you buy in bulk, then the price per bar drops depending on where you get the bars from. Below I've included the general price ranges that come along with individual, 4-park, and 12-park RXBARs.
| | |
| --- | --- |
| RXBARS | Price Range (Varies) |
| Individual Bar | $2.50 – $4.00 |
| RXBAR 4-pack | $7.00 – $9.00 |
| RXBAR 12-pack | $21.00 – $25.00 |
Wrapping Up
There aren't a ton of protein bars on the market that provide whole food ingredients that are offered in most major retailers. RXBAR does a pretty good job at providing a protein oriented snack with a No BS nutrition approach. I was a fan of all of their flavors, even those that I'm not fond outside of protein bars (pumpkin & coconut). The drawbacks come down to your personal nutrition goals and price.
If you're interested in finding a consistent well-textured protein bar, then RXBARs could be a good pick for your food staple arsenal.