Editor's Note 9/21/18: The original article wrote that Shawn Rhoden won $675,000 USD for his first place finish, but has since been corrected and changed to reflect his $400,000 USD prize.
Over the weekend, bodybuilding history was made at the 2018 Mr. Olympia competition. For the last seven years, bodybuilding legend Phil Heath has dominated this competition, and has been named Mr. Olympia every year since 2011. In fact, had Heath won this year, he would have tied the all-time record for consecutive Mr. Olympia wins, which sits at eight and is held by bodybuilding legends Lee Haney and Ronnie Coleman.
For the first time in seven years, Heath has been dethroned by none other than Shawn Rhoden. After an emotional weekend, Rhoden walked into the finals Saturday night with the hopes of walking away with the Eugen Sandow trophy and the top prize of $400,000 USD (the highest ever in Mr. Olympia's history). 
In Rhoden's Instagram post's description highlighting the emotional win he writes,
"One of the proudest moment of my life was last night winning the 2018 Mr Olympia. This moment was even more special because my family was on stage with me to celebrate with me. Through thick and thin, defeats, drain, tired pain and struggle, they are always by my side. This sport will break you at times. Your support system has to be strong day in day out. Seeing the look on my daughters face brings me to my knees. Watching tears of joy rolling down her cheeks makes my heart smile. Love my babes. Thank you for having my back loves."
Author's Note: Check out this photo on Rhoden's Instagram page by visiting, here!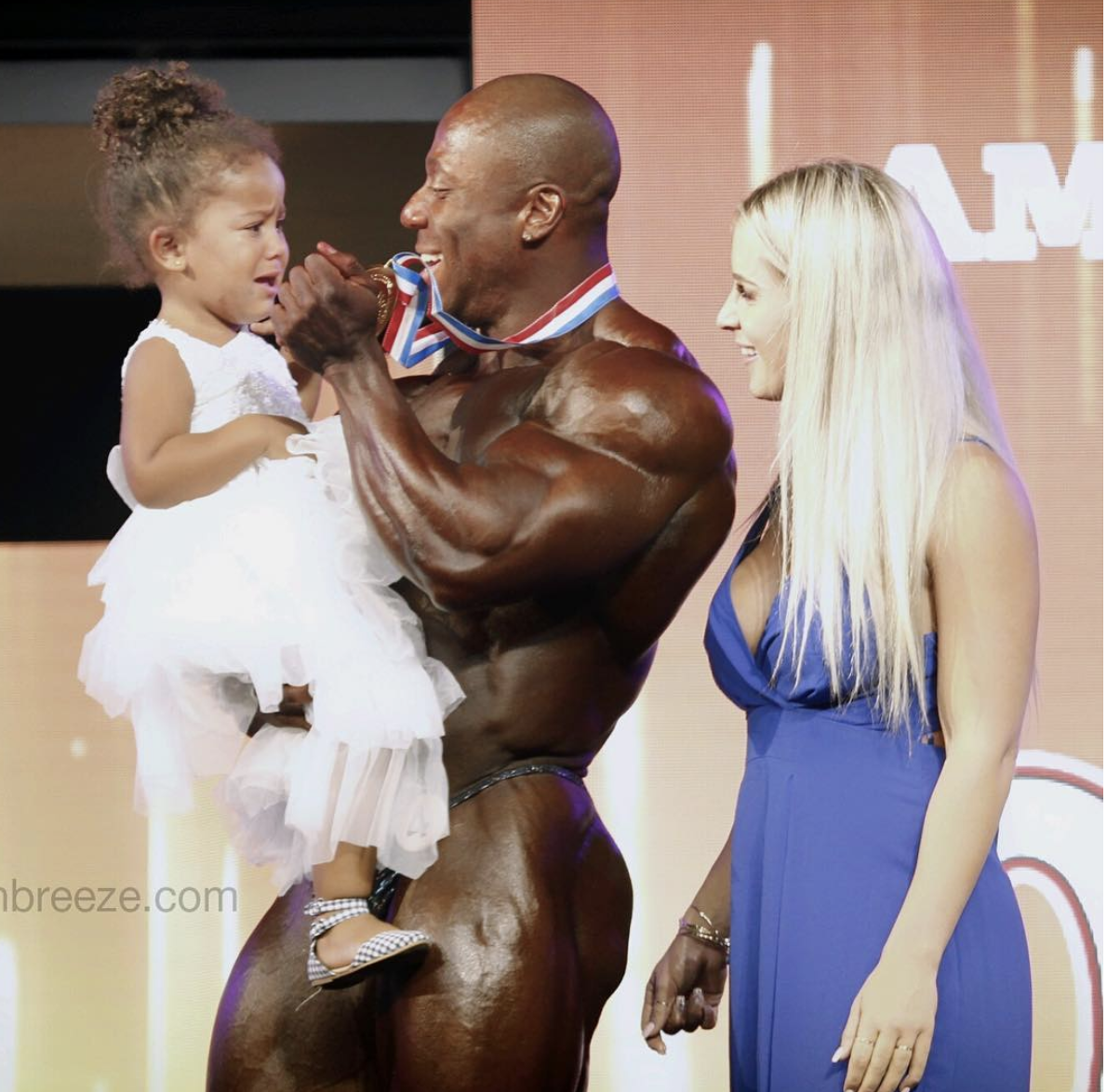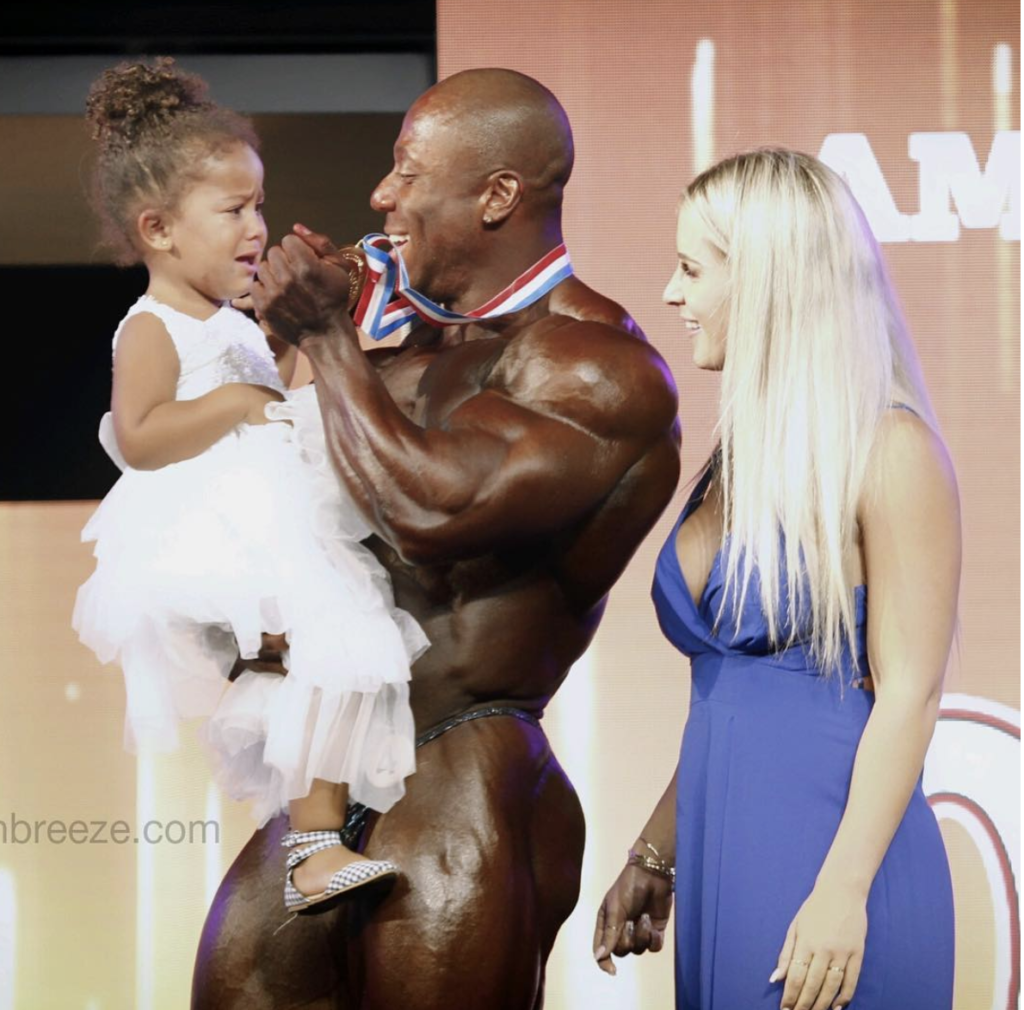 Heath's longtime rival Kai Greene, who came second to him three times at Mr. Olympia, didn't compete this year.
What caught our eye about Rhoden's win was not only his impressive physique and comeback after the Arnold Sports Festival [from which he withdrew this March due to health issues], but how far he's come over his professional bodybuilding career.
On his Instagram page, he's shared multiple posts providing a look into his life and story over the last decade. One of the most eye catching was a post he made about one of his toughest battles, which took place in 2008:
"Every time someone told me that I can't or I won't succeed I'm reminded of this picture, because I already have. There was a point in my life when I was at my all time low, I was an alcoholic, I was depressed and i was suicidal after the death of my father. LIFE HAPPENS. I've been to hell and back. I drank every day, Papa John's pizza was on speed dial and little Debbie Twinkie, cupcakes, hoho and honey buns were stack in my night stand."
Author's Note: Check out this photo on Rhoden's Instagram page by visiting, here!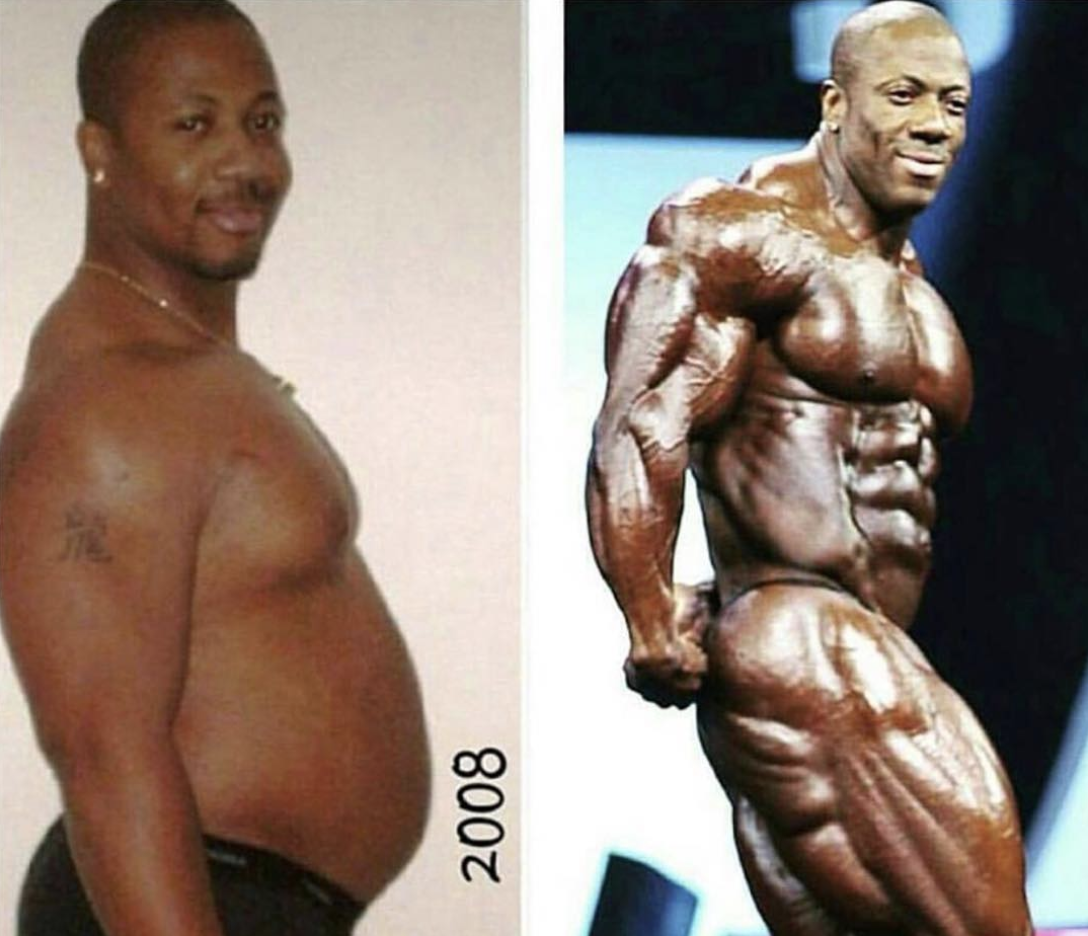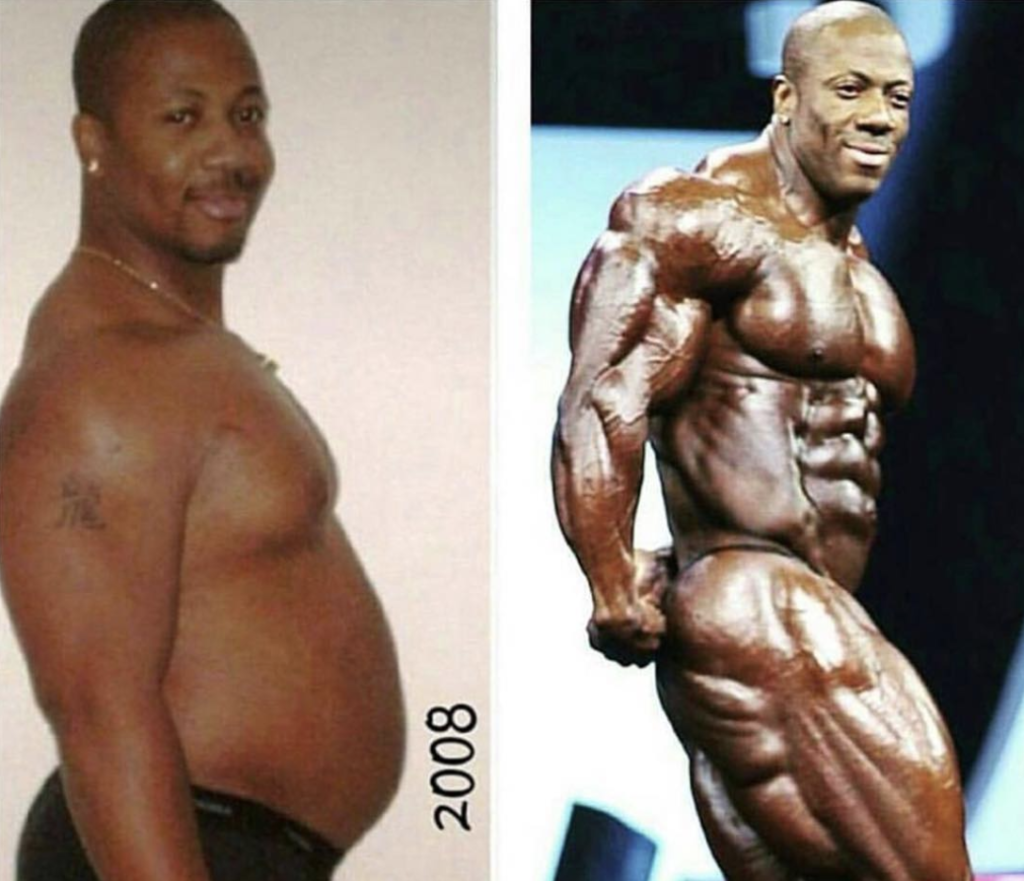 "Life sometimes tosses us a curveball to show us the way out. What you do with that reset button is totally up to you. Just remember everything in life happens for a reason, in the moment we might not see it. Sometimes these things are meant to make us stronger. Just don't let anyone pull you down or take your dream away from you because their dreams are not as big as yours. I tell myself this every day"
Congratulations to Shawn Rhoden on a hard fought battle at the 2018 Mr. Olympia competition.
Feature image from @flexatronrhoden Instagram page.