Gloves are one of the many pieces of supportive strength equipment an athlete can utilize. Like gloves, knee sleeves, and straps, gloves are designed to support an athlete with their grip and hand protection. Functional fitness athletes, calisthenic athletes, and bodybuilders are often the athlete that reach for a pair of gloves.
In the gym, gloves can be useful for avoiding early rips of the hand, which can slow down progress. A ripped up hand for many is enough to effect grip strength, and comfort. Today, we'll be looking at the Steely Sports Pro Wrist Wrap Lifting Glove.
In our gauntlet of five tests, we assessed how these gloves performed with: Grip, versatility, feeling & fit, construction, and price.
Grip
For our tests we put these gloves through three varied tests for multiple types of athletes. First, we tried them out on a rope climb for a functional fitness styled athlete. Second, we performed pull-ups to test their ability to support calisthenic athletes. Lastly, we used a dumbbell row for the general fitness goer, or bodybuilder.
In terms of rope climb, I liked these gloves. Sometimes gloves can struggle with maintaining a good grip when reaching and pulling, but there are rubber inserts that help remedy this common glove issue. One thing to note, they were slightly big on my hands, so I think with a tighter glove, then they'd feel even better.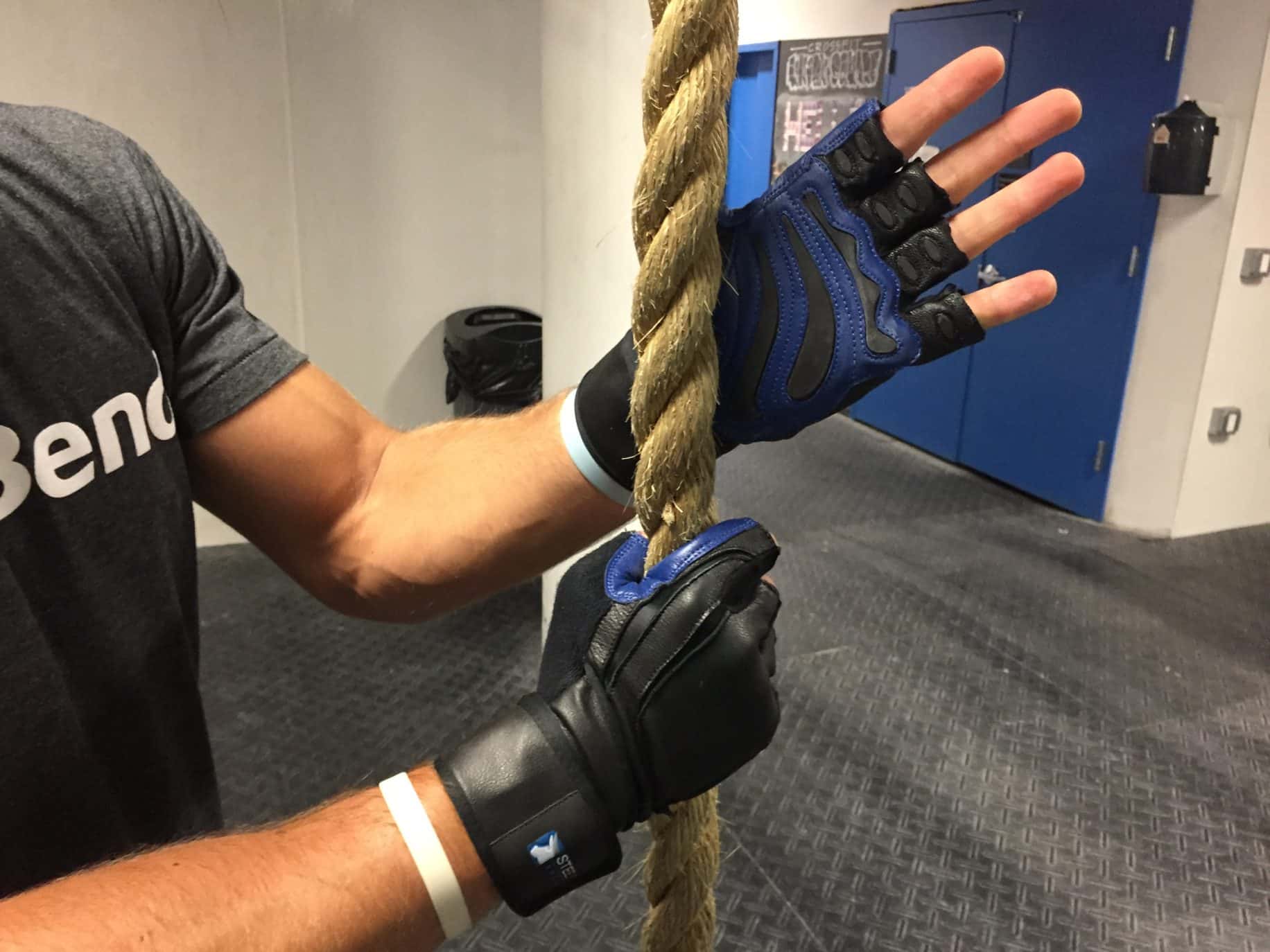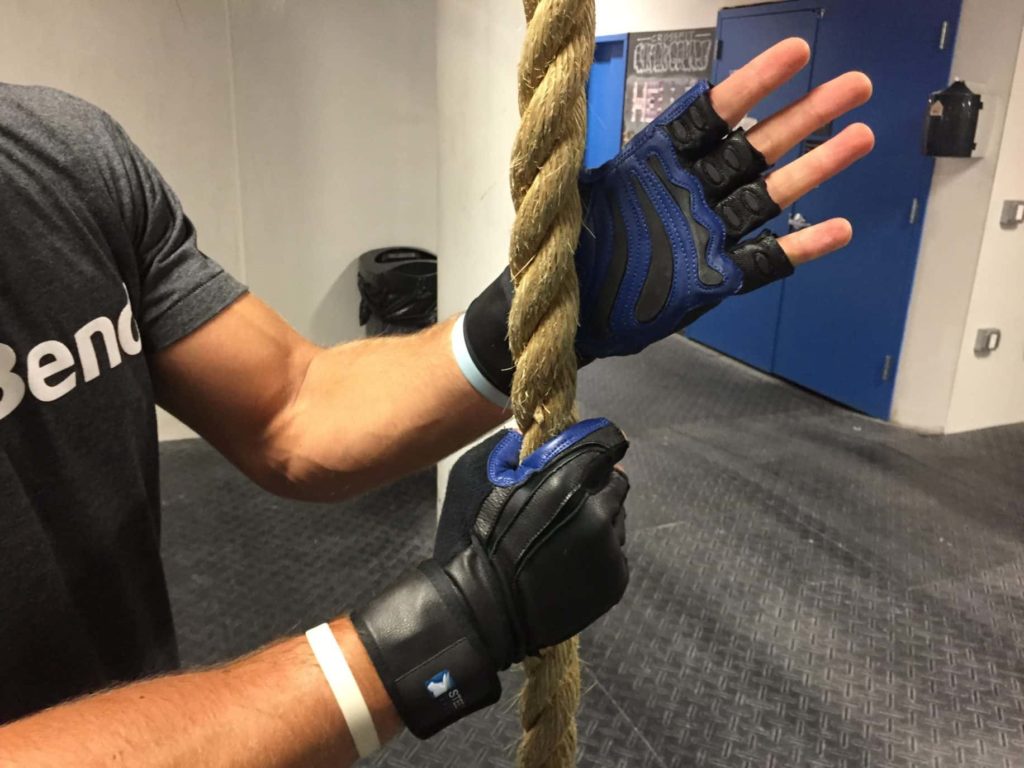 For the pull-up, I felt these gloves did pretty well with their performance. The rubber inserts definitely provide the glove with a little extra grip, and the leather around the thumb provides the feeling of security when fully gripping the bar.
The dumbbell row was similar to the pull-up, in terms of performance. Personally, I think if the glove was a little tighter, then they'd perform even better. Yet, for being almost an inch bigger than my hand size, these gloves performed fairly well on knurling.
Versatility
Of the gloves I've tried, I thought these gloves performed exceptionally well for versatility purposes. Usually a glove will struggle with at least one test, but these performed decently well through every surface and movement we tried them on. I think the standout for this aspect was the rubber inserts the glove offers.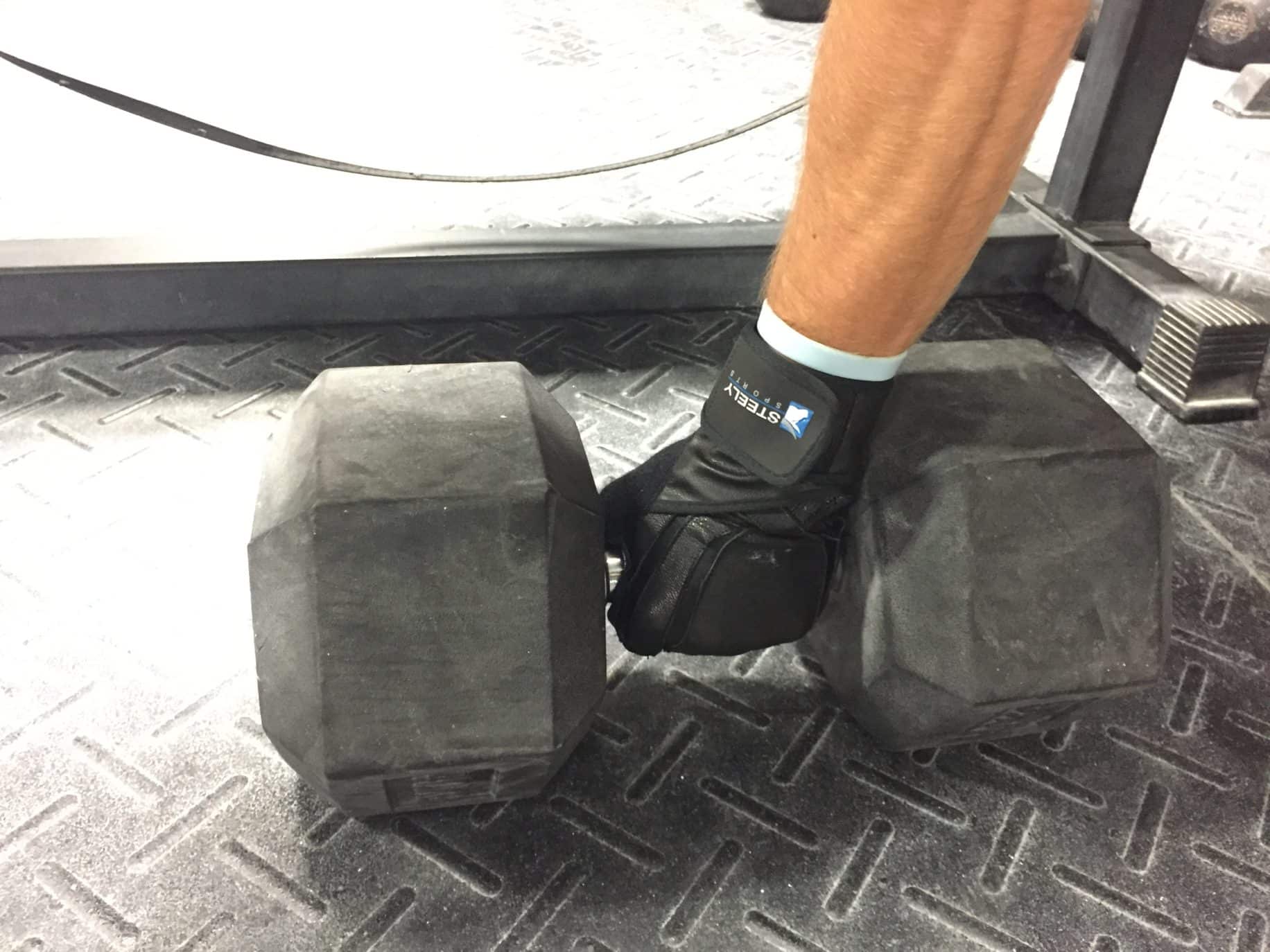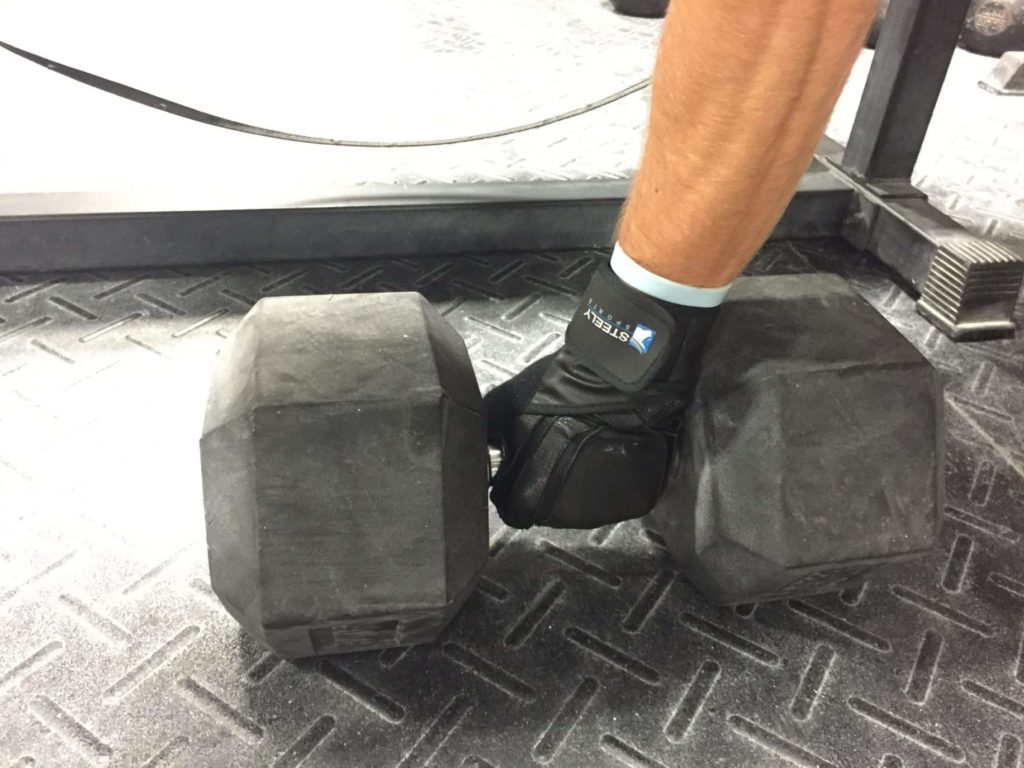 Yes, the gloves did perform well in all of our tests, but I do have one concern about their versatility, and that's how heavy they are. They have a thicker leather, rubber inserts, and long wrist strap. If you need a glove to almost feel like nothing, then these may not be your best bet.
Feeling & Fit
This company is Europe-based, so if you're looking into buying a pair of their gloves, then I highly suggest looking at their sizing chart. Their sizes run a little larger than most supportive strength companies I've seen. I'm usually a size large with a 8″ hand, but Steely Sports' large is 9-10″ hands. This made the glove have a slightly extra bit of air between the material and my palm.
On a positive note though, while the gloves were a little big, the extra wrist strap helped eradicate some of the size issues. For being almost an inch big on my hand, the gloves did perform fairly well due to the material Steely use.
Construction
The construction of these gloves were slightly different than others I've tried. Steely makes their glove with a thicker, almost sticky-esque leather, and adds rubber inserts across the palm. I'd compare the rubber they use similar to what you'd feel on leather jacket. These aspects I feel helped their performance in all of our tests.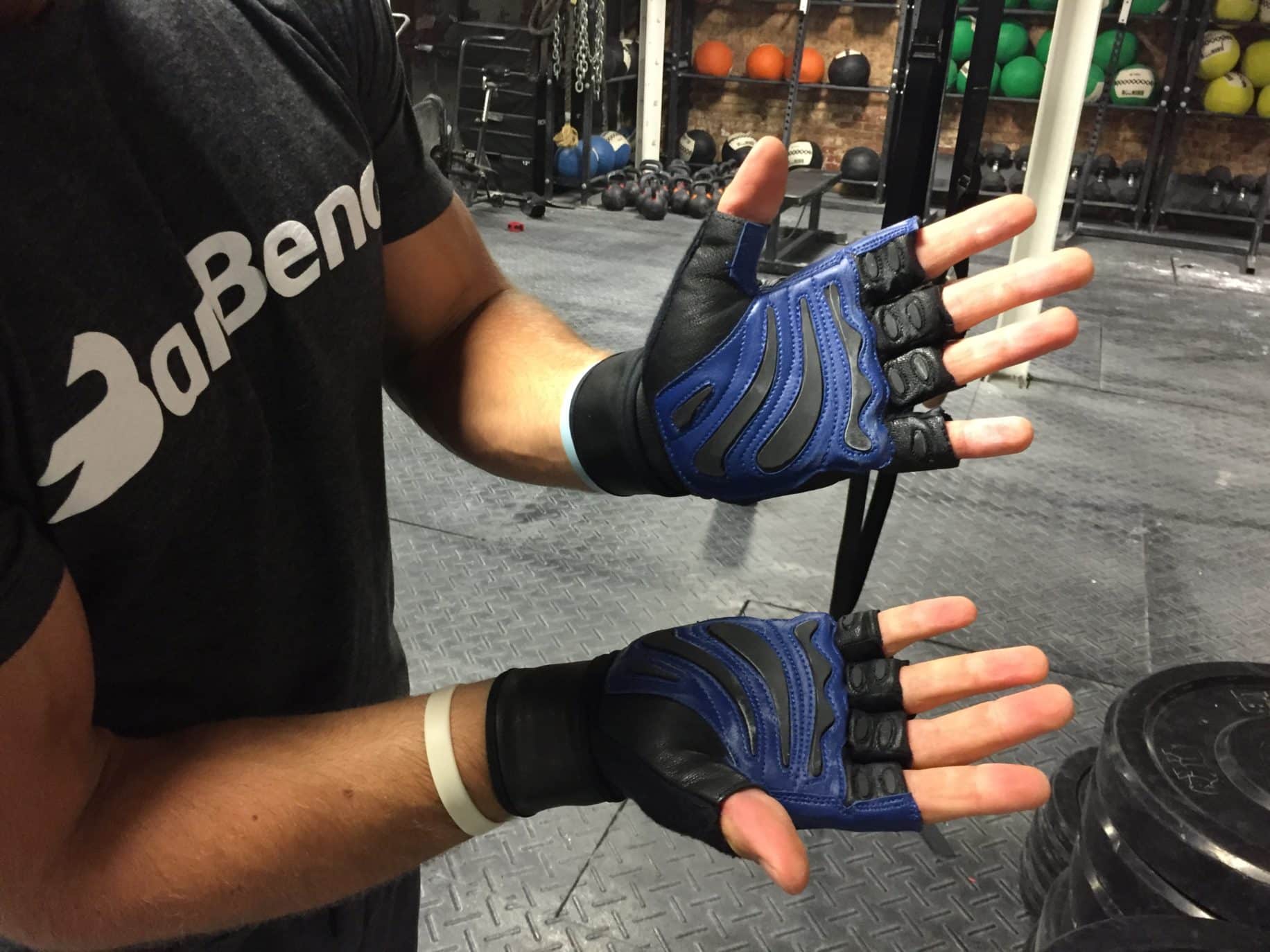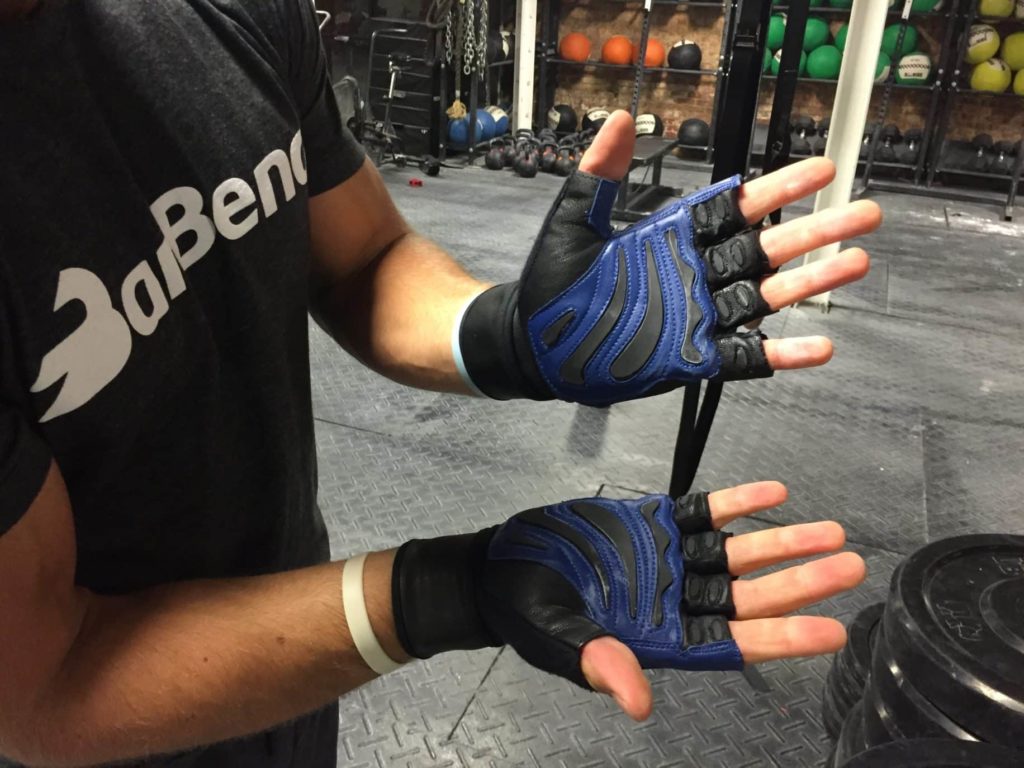 I also was a fan of the longer wrist wrap, which can help out athletes who struggle at maintaining strong wrist postures in various movements. Keep in mind, these are a heavy glove, so you'll definitely notice them on your hand when working out. 
Price
The price for these gloves vary, but consistently they start around $16.95. I feel for the material this glove is composed of, and what they have to offer that it's a pretty fair price. For those needing a heavy, versatile glove, then I think the price is right on the money for what you'll be looking for in the gym and in performance.
Wrapping Up
The Steely Sports Pro Wrist Wrap Lifting Glove are a little more on the unique side when it comes to construction and feeling. I liked how they performed in our tests, but fear they may be a little heavy for athletes doing functional fitness, or more calisthenic based movements.
For someone needing a heavily made glove that supports a variety of activities, then the Steely Sport Pro Wrist Wrap Lifting Glove may be a good choice.