Nearly everyone who has been bitten by the weightlifting bug has had the dream of making a living from it. Strongman athletes are no different. The desire to wake up and train, eat right and train some more is almost too good to be true. The reality is that while it is a difficult path, it can happen and there is more than one way to skin that cat. If you love the iron, and want to get a paycheck for your efforts, you may find your next career in this article.
Personal Trainer and Strongman Coach
You may already work in the industry but not directly with strongman athletes. Many commercial gyms lack the equipment you may need to perform the movements, but you can change that. A sandbag is under $100 and allows you to do loads and carries. Tires are free in most places, and I put together a guide for low cost training equipment here.
Explain to the owner or manager of the facility that you can open up strongman to a whole new class of people and add value to their gym by offering something unique. I personally believe that when conducted properly, Strongman training will be the most effective workout for your members.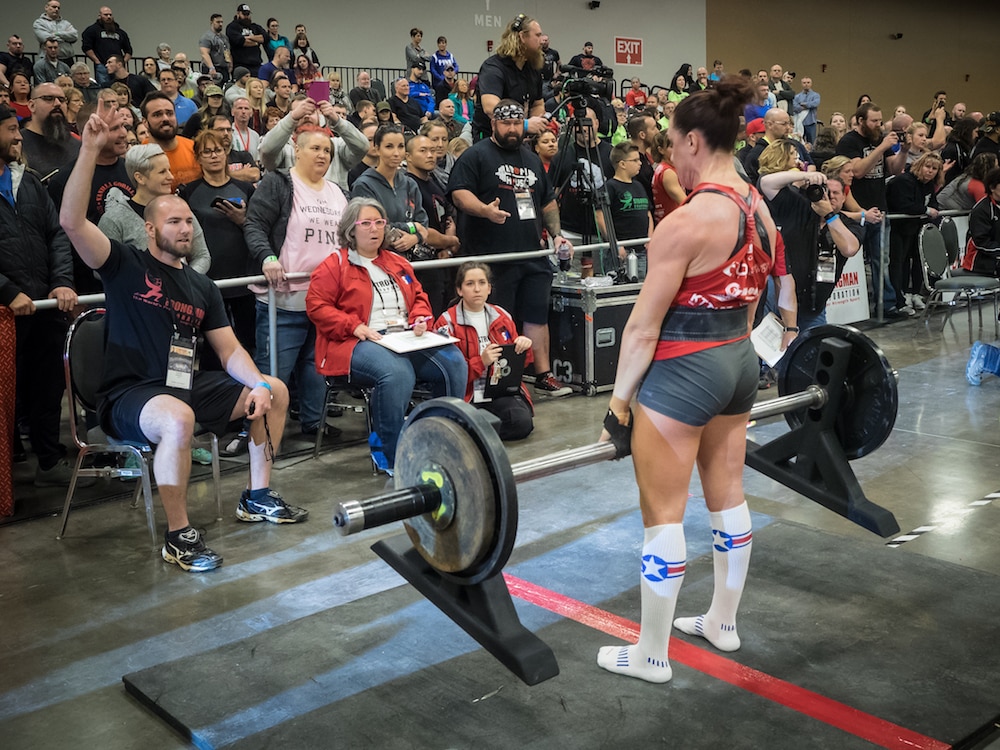 Open Your Own Gym
It is expensive, you may never get rich, and it requires long hours, but in the long run I believe it is worth it. I've owned five fitness centers and two of them had sections exclusively for strongman. My last venture was almost exclusively strongman and by far my favorite club to run. Hit Matt Mills or Scott Brengal if you have questions. I'm certain they can give you some help (offer to pay them a consulting fee) because they are both successful owners. If you have no experience running a gym you should seek a business advisor to help you but here are some key points:
Rent will kill your business. Find warehouse space near high visibility areas you can save 50% or more every month. See if you can start out small and expand into more areas if needed. You can most likely start with 2,000 square feet.
Learn how to market via social media and understand the power of referral business. Keep your costs low but keep bringing in members.
Love being there. You will need to spend 10 or more hours a day there to oversee everything. You may not be able to afford any employees, but you are the face of the place and the heart and soul.
Hire an accountant. You want to live and teach strongman not manage numbers. Let a pro keep you on track.
Get a Job At a High School or University
Small schools will usually give you plenty of autonomy to run your weight room. While machines were all the rage for a while, they just can't match the diversity of a great free weight program. Borrowing from the idea above you can bring in some low cost equipment for your students (but many schools will have an equipment improvement budget in place).
Become a Promoter
Though usually a part time gig, it's a nice compliment to owning a gym or being a strongman coach. Lynn Morehouse has moved from doing local shows to running this year's Masters, Women's, and 105KG World's Strongest Man contest. If you live in a populated area and there are many festivals and street fairs, you may actually get paid to put on the contest to provide entertainment for the attendees. Develop a system and a reputation for quality run events and the sky's the limit.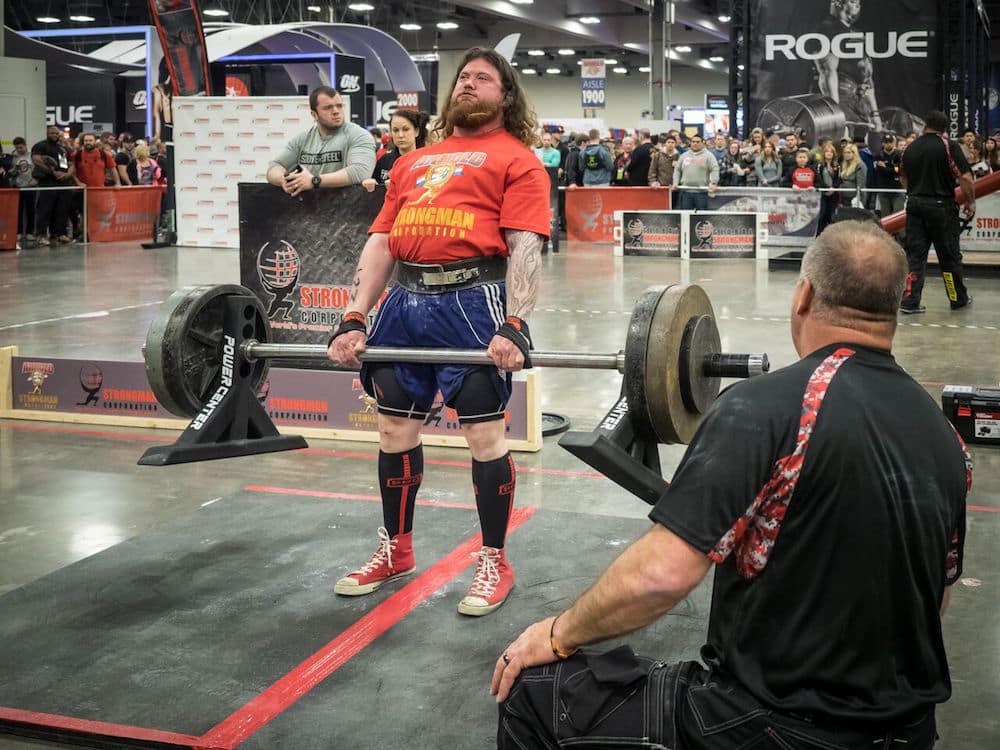 Go Pro
The hardest and least likely path to getting a regular check is to be the best in the game. A talented few like Big Z and Brian Shaw can live well off prize money and sponsorships. Guys Like Oberst and Thor also get a check from TV and Movies to help them get by. If you are consistently able to compete at the top level you can do seminars, podcasts, and print advertisements.
Making a living in a way that makes you happy is the true meaning of success. All you need is a plan, work ethic and a little bit of luck. Set up your process to make it happen and enjoy working your plan as you would your training protocol. A more rewarding lifestyle can be in the gym.
Editors note: This article is an op-ed. The views expressed herein and in the video are the authors and don't necessarily reflect the views of BarBend. Claims, assertions, opinions, and quotes have been sourced exclusively by the author.