We tend to think the coolest Nike Romaleo lifters are of the customized variety, but that's not to say there aren't some solid options straight off the line. We've seen them in traditional black, bright crimson, pink, white/grey, Hyper Cobalt, white/red, obsidian/red, black/red, red/gold, orange/blue, and "Volt" green, but now, we have a new option — and it's already our favorite.
Introducing the Nike Romaleo 2 "Unlimited" edition.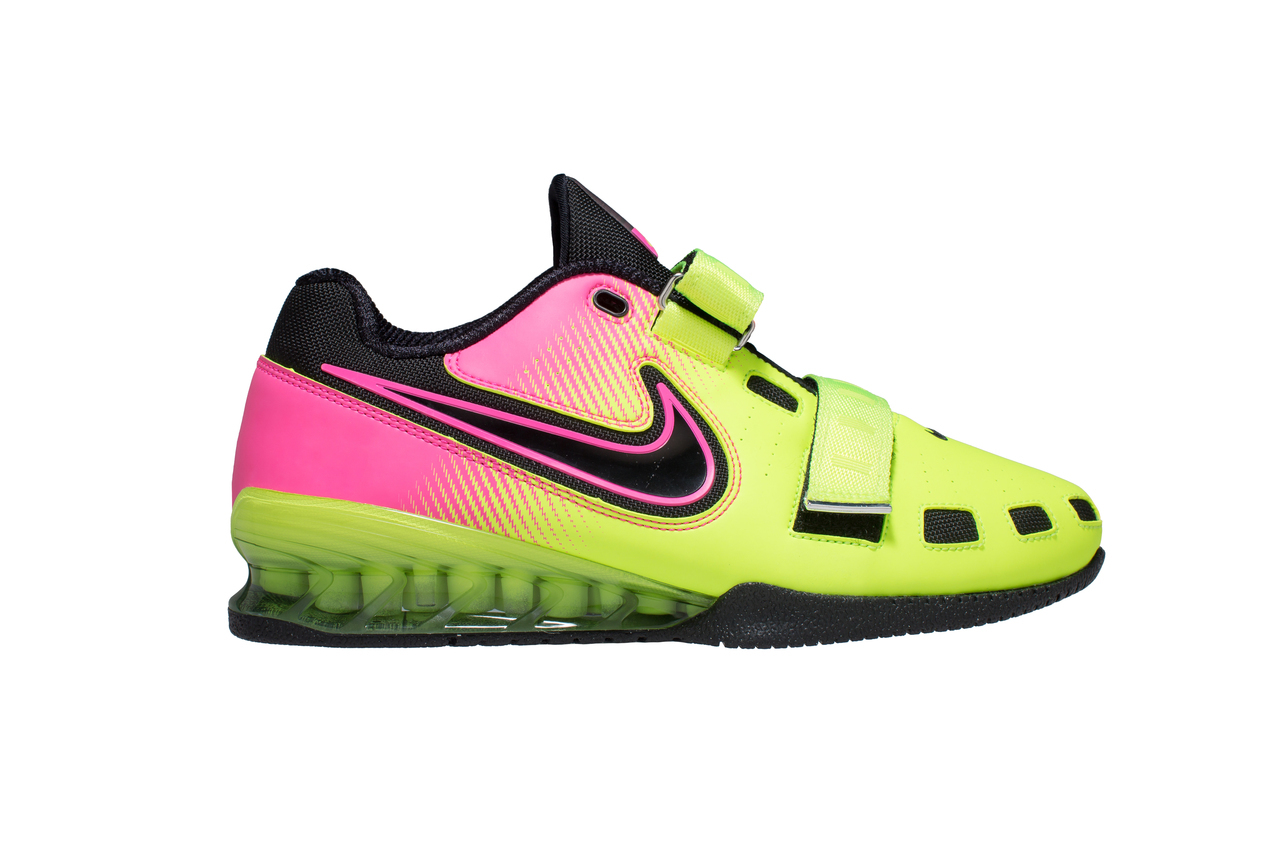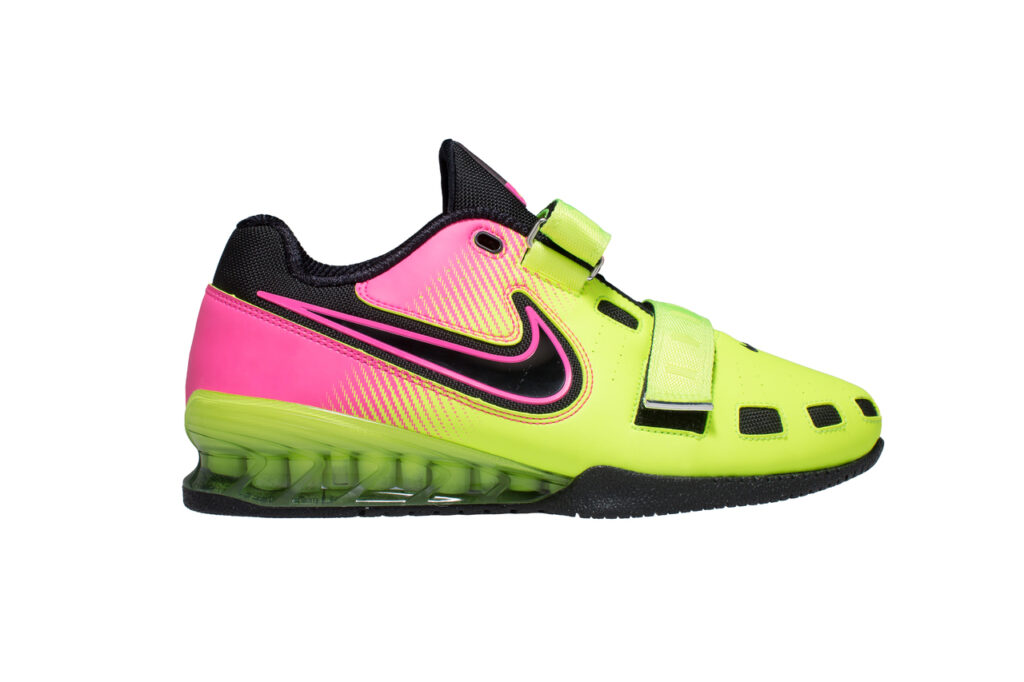 Image: Athlete Performance Solutions
Yep, there's now a factory Romaleo that combines the pink and Volt with a gradient right in the middle. And it looks slick, the only downside for us being the same black sole we're used to seeing on the Romaleo 2s. (It's the same color bottom on all the color schemes.) For us, it's the only weak part in an otherwise awesome looking shoe that brings a little edge to Nike's weightlifting line.
The "Unlimited" color scheme is already a popular version of several other Nike shoes, including their Air Zoom Hyper Attack (a volleyball shoe).
Athlete Performance Solutions has the new scheme for sale on their site (well, officially on August 5th), retailing at $209. It just may be the last Nike weightlifting shoe update we get until the Romaleo 3 — scheduled for release later this year — drops to the general public. Some athletes — including Rasmus Andersen and Anthony Pomponio — have already been spotted with the 3s in various training videos and clips.
What do you think about the Romaleo 2 Unlimited color scheme? What's your favorite look for the Romaleos? Let us know in the comments below!