The majority of people may never come close to earning an Olympic medal, but in the lead-up to the 2020 Tokyo Games, Japanese residents may play a unique part in the medal process: Their recycled contributions could provide the raw materials necessary to made one of sporting's most esteemed prizes.
Though the program is still in the discussion and planning phase, Nikkei Asian Review is reporting that Japanese Olympic officials are considering sourcing the metals needed for the medals from recycled consumer electronics, which contain small amounts of gold, silver, and copper. For the 2012 London Games, it took 9.6kg of gold, 1,210kg of silver, and 700kg of copper to make all the Olympic and Paralympic medals awarded. (Note that the gold medals aren't solid gold, and copper si the primary component of bronze.)
That means the world's top weightlifters (and athletes from dozens of other sports, of course…) could look forward to medals crafted from an "urban mine" and using more sustainable processes than any previous Games.
Nikkei is estimating that in 2014, over 140kg of gold, 1,500kg of silver, and 1,110 tons of copper were recovered from discarded Japanese electronics in. And yet only a small percentage of these devices actually make it to appropriate recycling centers, and issue countries around the globe face as sustainability programs lag behind device use and demand.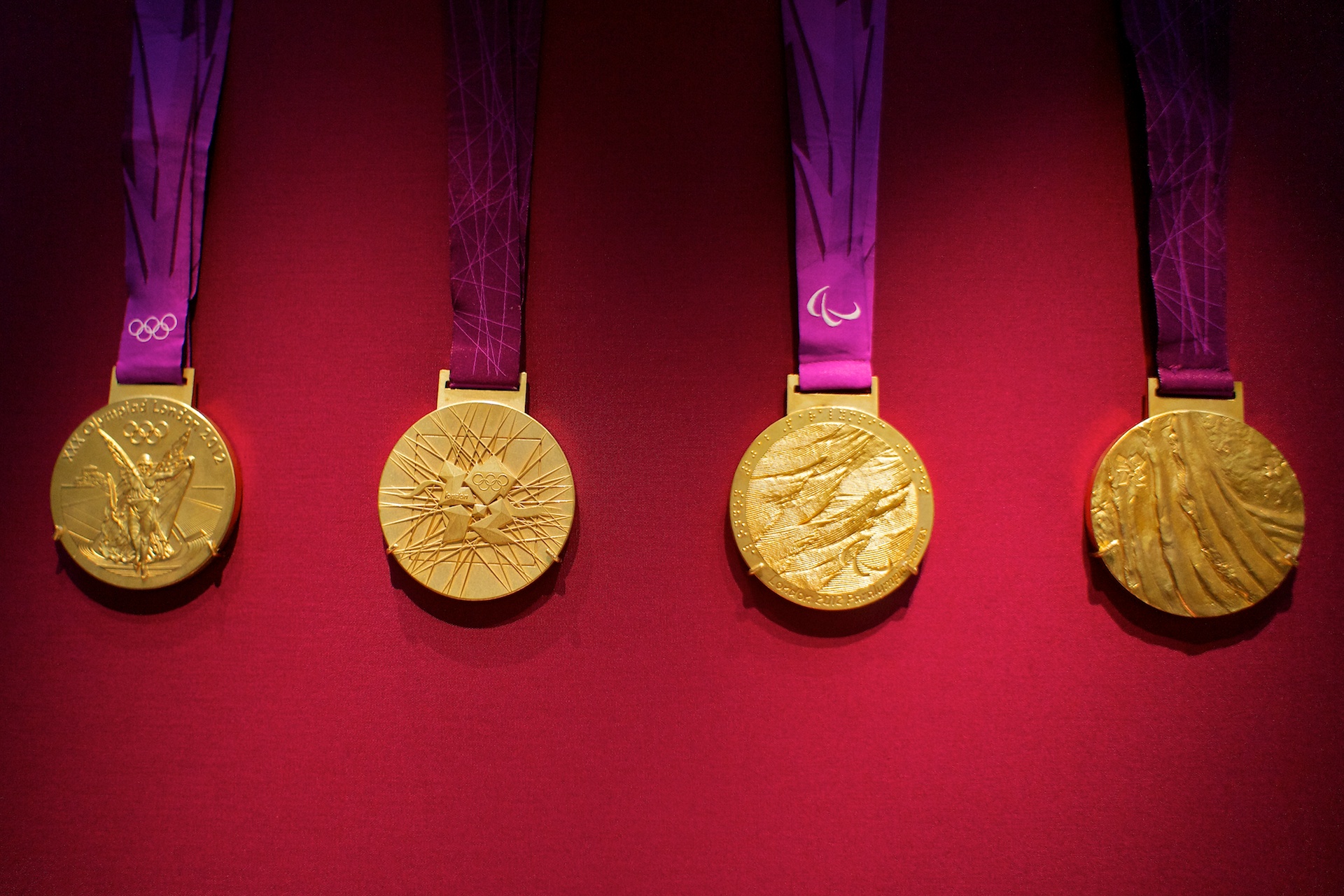 Image by Paul Hudson, Licensed CC by 2.0
The issue, unsurprisingly, isn't whether enough of the materials are discarded via smartphones, computers, and other electronics; it's collecting and recycling them. It's estimated that less than 20% of small consumer electronics are currently recycled in Japan, and a large-scale collection and recycling program has been called for by citizens, pundits, and Olympic officials alike.
Hopefully, a program centered on sourcing Olympic medal material could move the dial on greater sustainability efforts in Japan and abroad.