Kettlebells are a piece of strength equipment that can fulfill multiple types of athlete's needs. Outside of the competition niche, most athletes will use them for training progressions and to strengthen the body unilaterally and work on conditioning. TRX Training is a company that designs a variety of fitness equipment — they're perhaps best known for their suspension trainers — and one of those product categories is kettlebells.
In this review, we'll be looking at and reviewing the TRX Training Kettlebell and perform an in-depth analysis on the bell's specs. Specifically, we'll look at this kettlebell's construction, performance, price, who it could benefit, and the pros and cons.
Construction
Finish & Design
TRX Training states that their kettlebells are put through a premium gravity cast molding process. This basically means that their molding process uses gravity to create their kettlebells, so every single bell comes out the exact same compared to sand cast kettlebells. Also, this type of gravity casting will leave a bell with a flat bottom, which is always a nice feature for sitting evenly on multiple surfaces.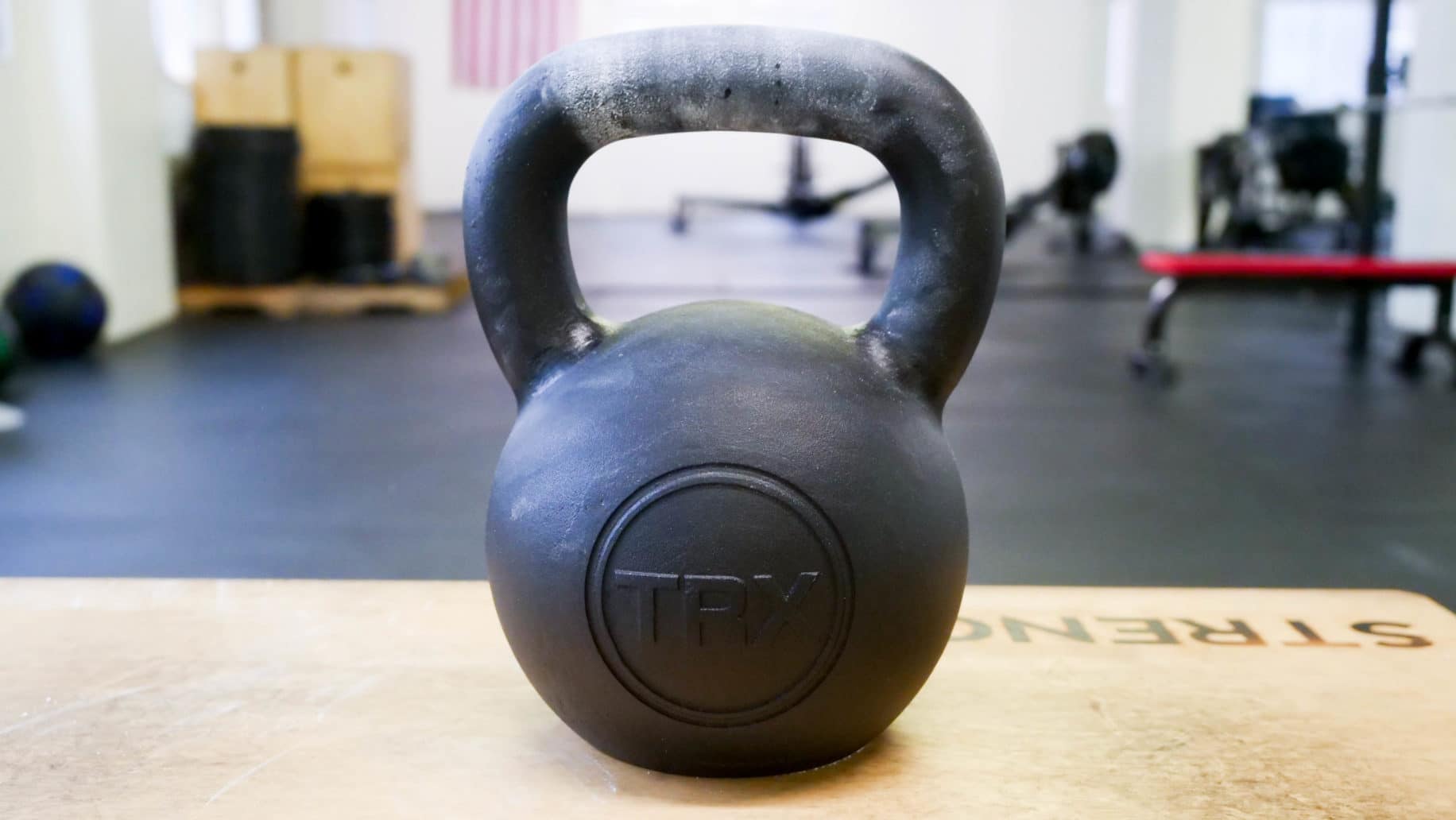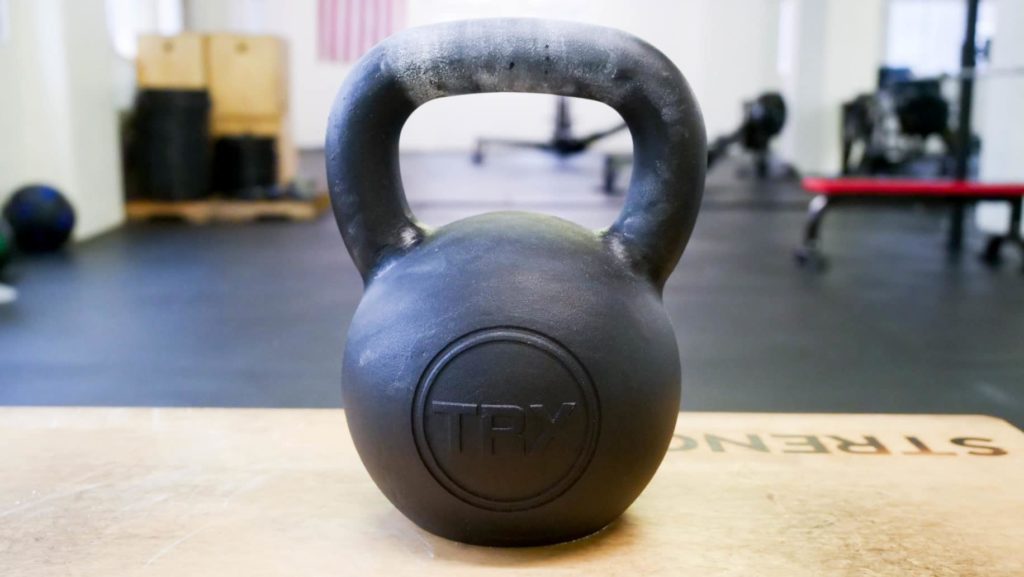 I'd describe the finish on this bell as a hybrid between a matte powder coat and an unfinished cast iron. It wasn't incredibly rigid like some powder coats can feel, but it wasn't fully smooth like a steel or finished iron. If I had to compare it to something, then I'd say it feels like most pull-up bars you find on squat racks (ones without knurling).
Handle
The handle on this bell had both positives and negatives. On the positive side, the finish was decent and I thought it handled well in multiple settings. Also, the diameter was fairly good, so I think it could be a fit for multiple types of athletes. On the slightly more negative side of things, TRX doesn't list their kettlebell's handle diameter, so without measuring yourself it's hard to know just how big it is.
TRX Kettlebell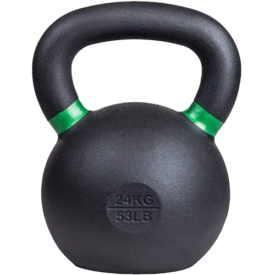 A cast iron kettlebell that has a chip resistant coating to promote long-term durability.
Personally, I thought it felt similar to most kettlebells at this weight, which come in around 33mm. Another negative was the black ring towards the bottom of the handle. Some companies put colored rings on their handles to indicate weight, and TRX does the same, but with a black ring. I thought this made differentiating between the handle's color and the ring pretty tough.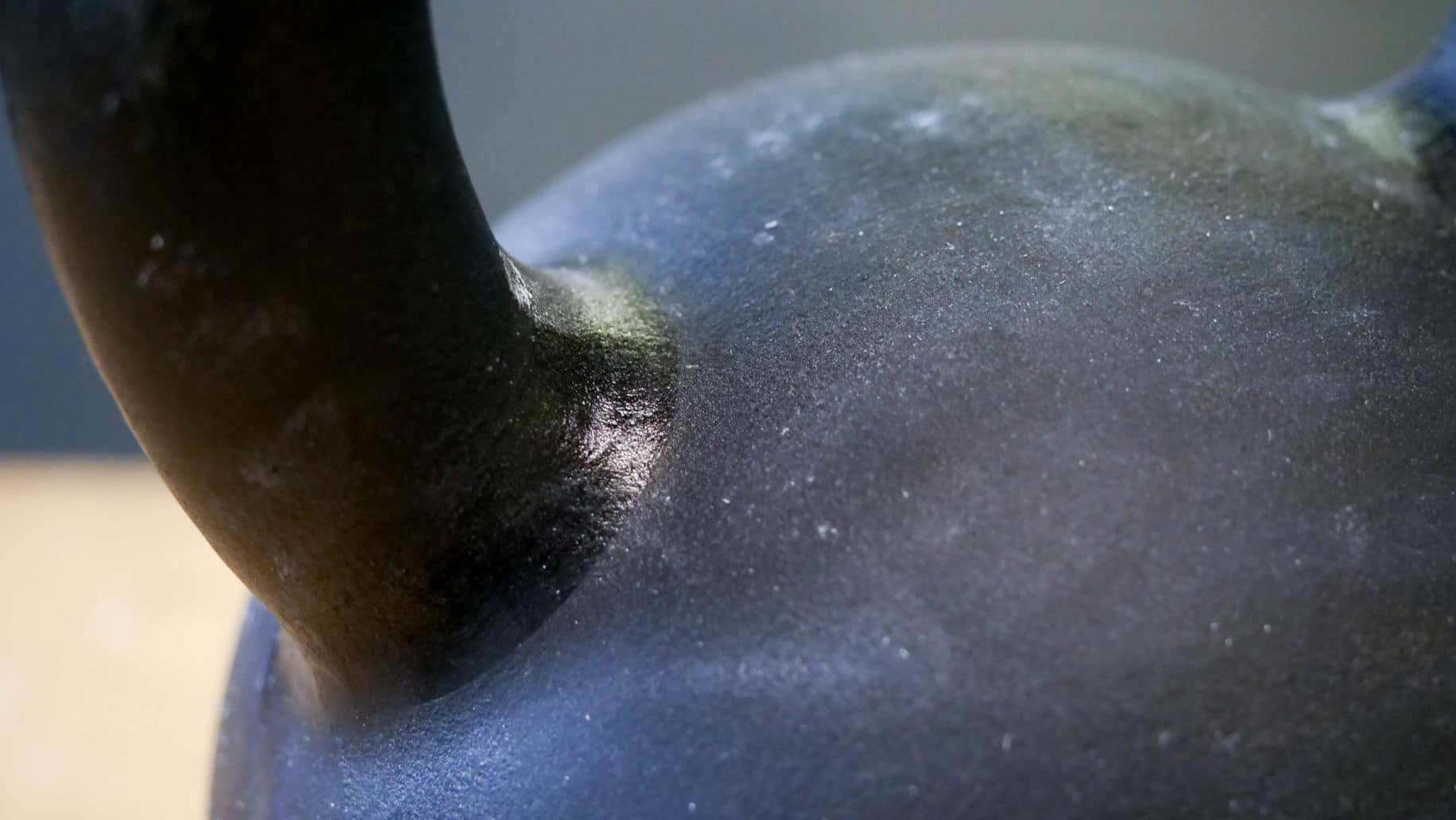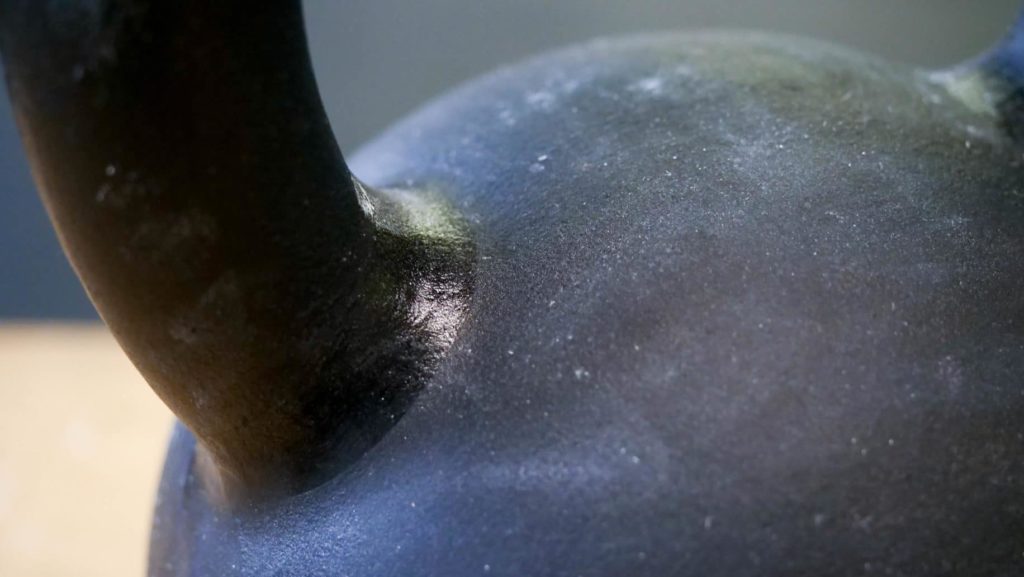 Performance
To test a kettlebell's performance in review we use one consistent movement across all the bells. For our performance test, we use Russian Kettlebell Swings because they're easily applicable to every type of athlete and lifting enthusiast. Also, this is a movement that's a little more dynamic, so we can truly test how the grip performs.
[Is the TRX kettlebell the best pick for you? We have the answer, check out our top reviewed kettlebells on the market!]
Without Chalk
I thought this kettlebell performed decent without chalk, it's honestly what you'd expect from your standard cast iron kettlebell. The grip felt good and it wasn't incredibly rough on the hands like some of the powder coats can be. Conversely, it wasn't the smoothest bell I've tried like some of the steel kettlebells. I think someone without a lot of grip training will do just fine with this bell's performance without chalk.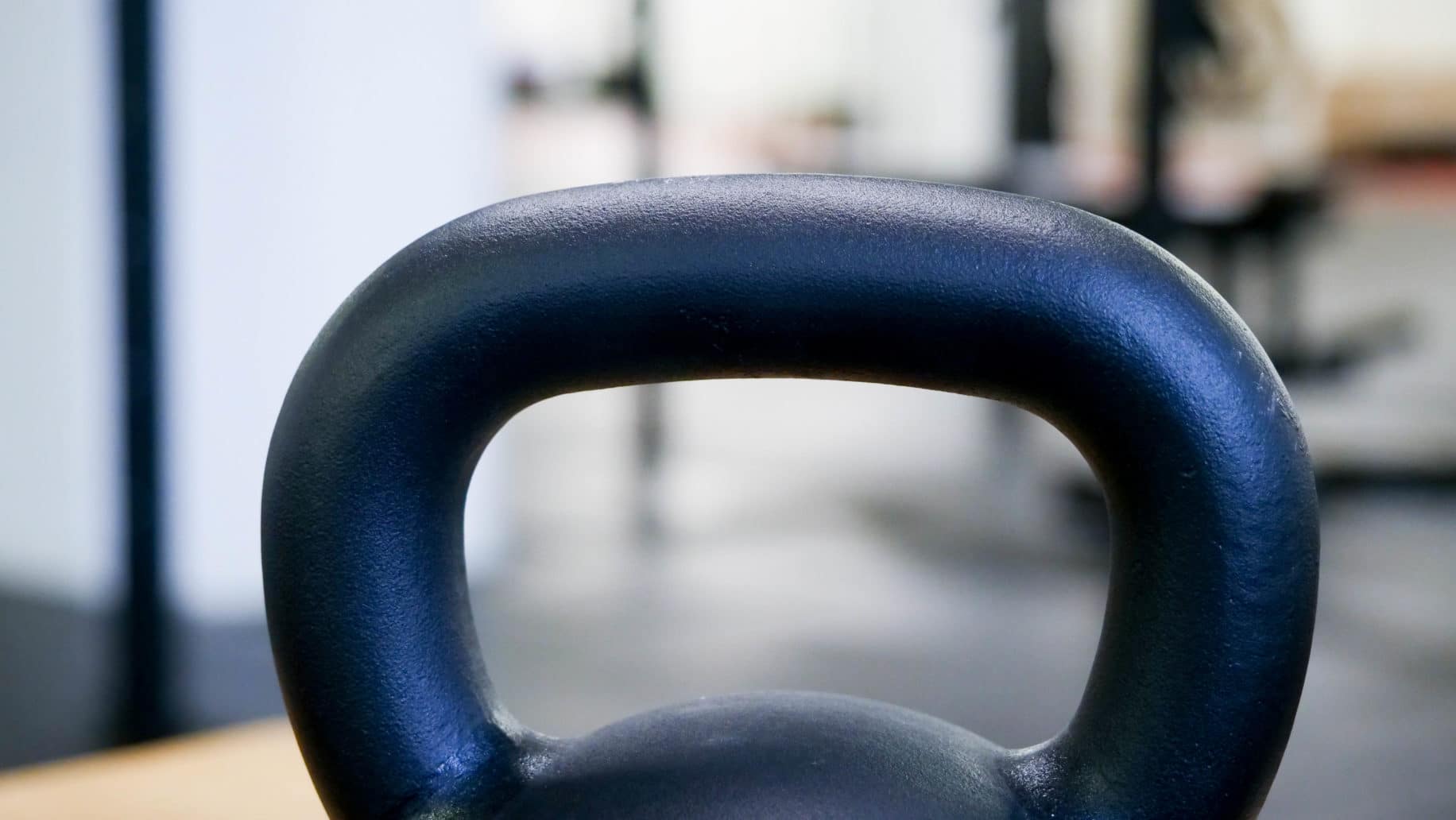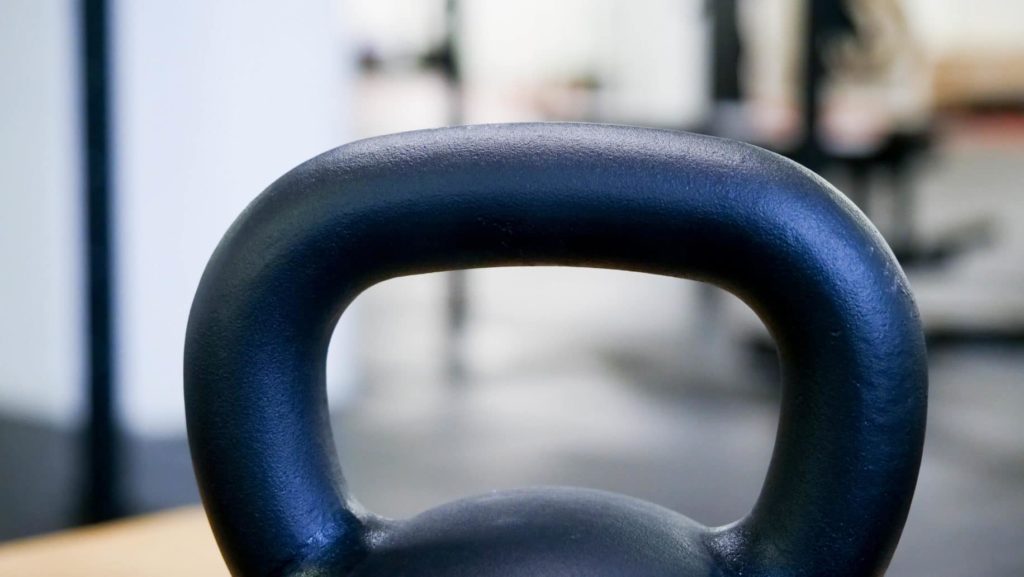 With Chalk
Similar to other iron kettlebells, I thought this kettlebell performed well with chalk. It reminded me of any metal surface you grip in a gym when have chalk on your hand. That being said, it helped limit the amount of swing in th e bell when gripping extremely tight, which is a nice feature to know. In addition, if I loosened my grip it still rotated pretty well since the finish isn't incredibly gritty.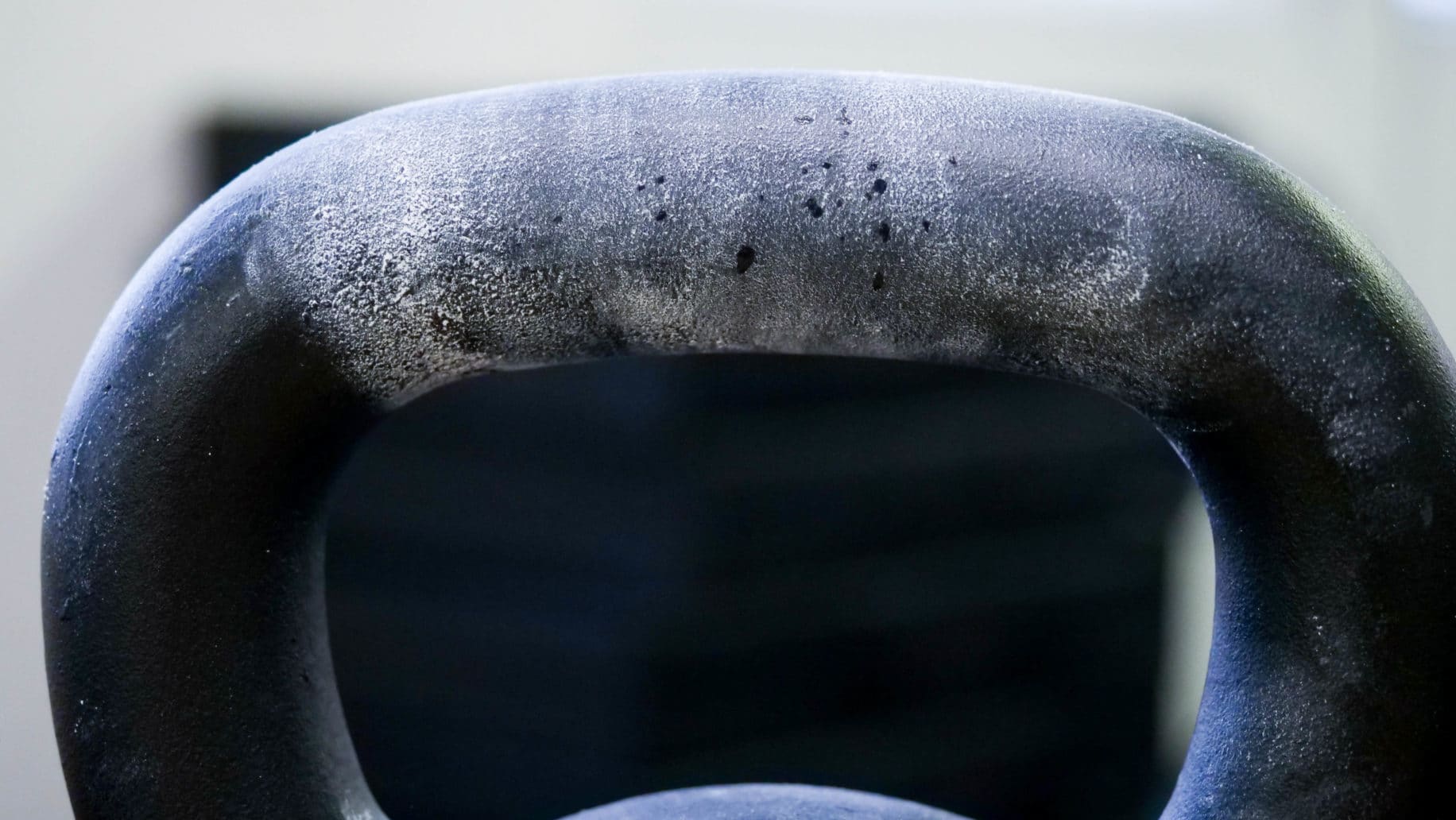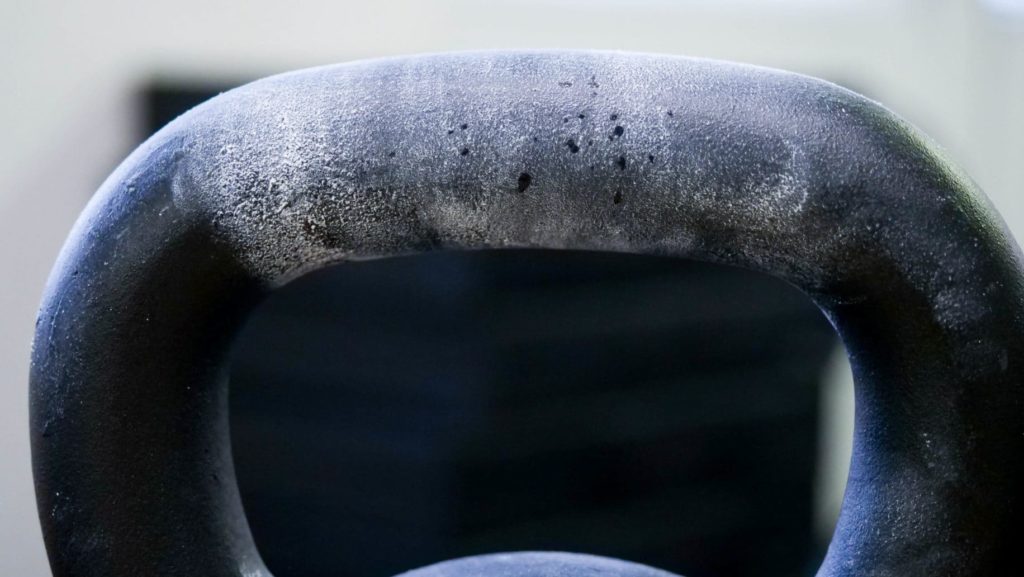 Who Could Benefit
Any type of strength athlete could benefit with the use of a kettlebell. They're great for multiple reasons and can serve multiple purposes when programmed accordingly. Although, for this kettlebell specifically I could see one demographic benefiting more than others, and this is the general strength athlete.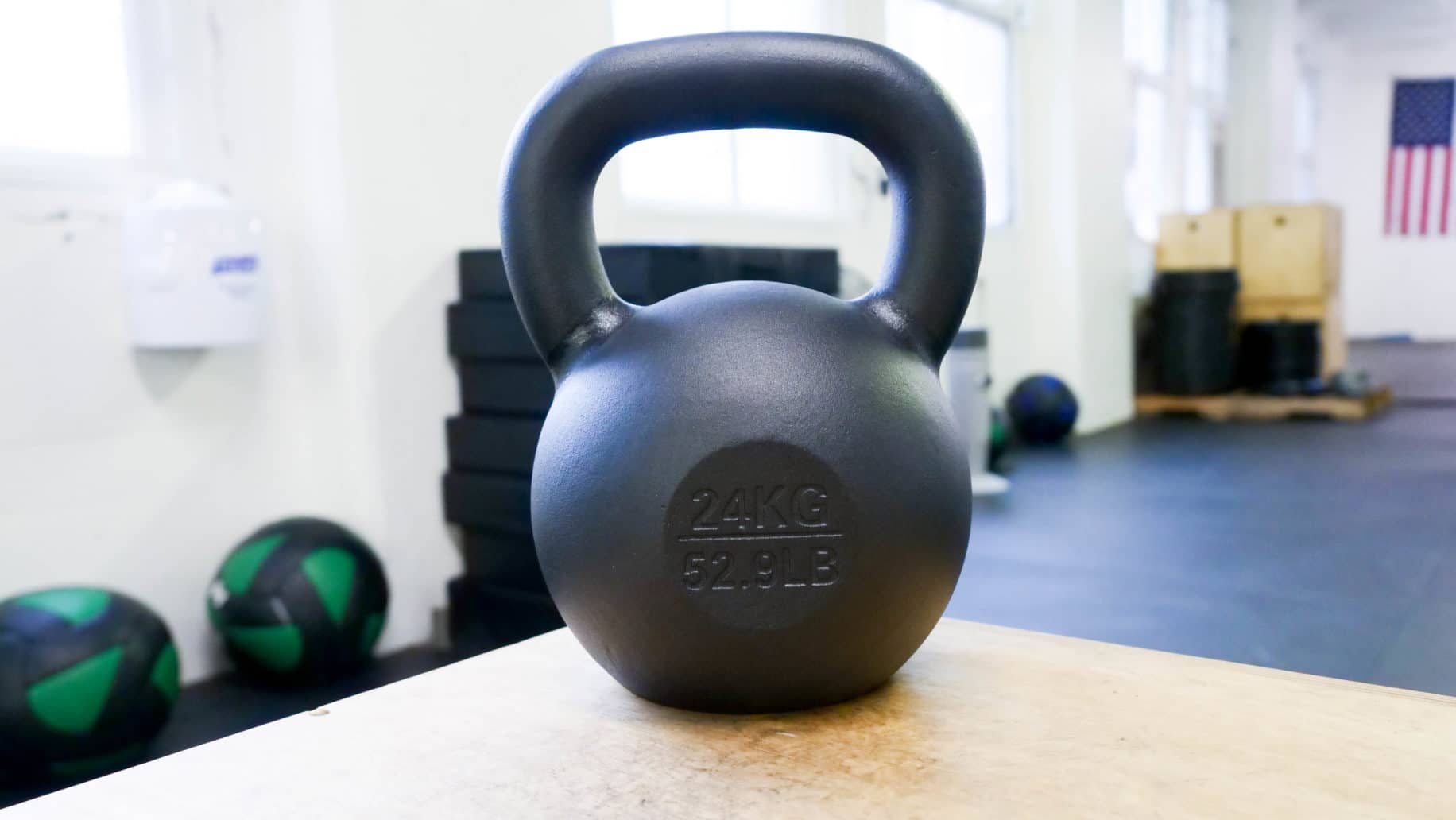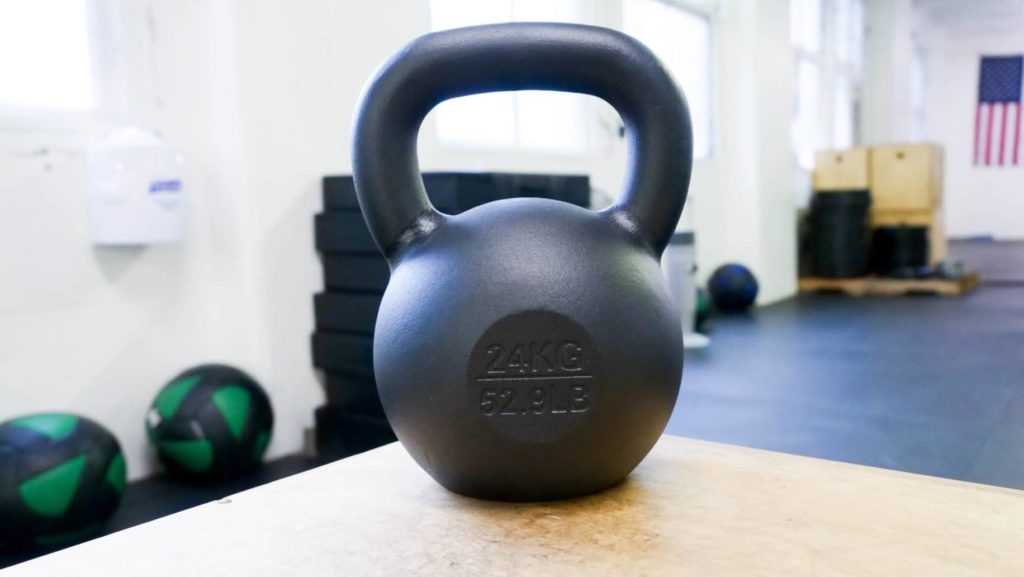 When it comes to features this kettlebell is pretty basic and comes with exactly what you pay for. The single-cast gravity casting iron is durable and won't break down early, which is useful for a beginner or intermediate strength athlete.
| | |
| --- | --- |
| Benefit to Whom | Rationale |
| General Fitness Enthusiast | Durable no frills kettlebell |
Durability
In terms of durability, this kettlebell didn't demonstrate any immediate signs of early breakdown. It's your standard cast iron kettlebell, so it's going to last a long time without much maintenance effort. The only thing that concerns me with this kettlebell is the finish, and how resilient it will be to rust. TRX doesn't really give a lot of description about the specific finish they use, so it's a little up in the air how this kettlebell will respond to humid or damp (sweaty) gym environments over long periods of time.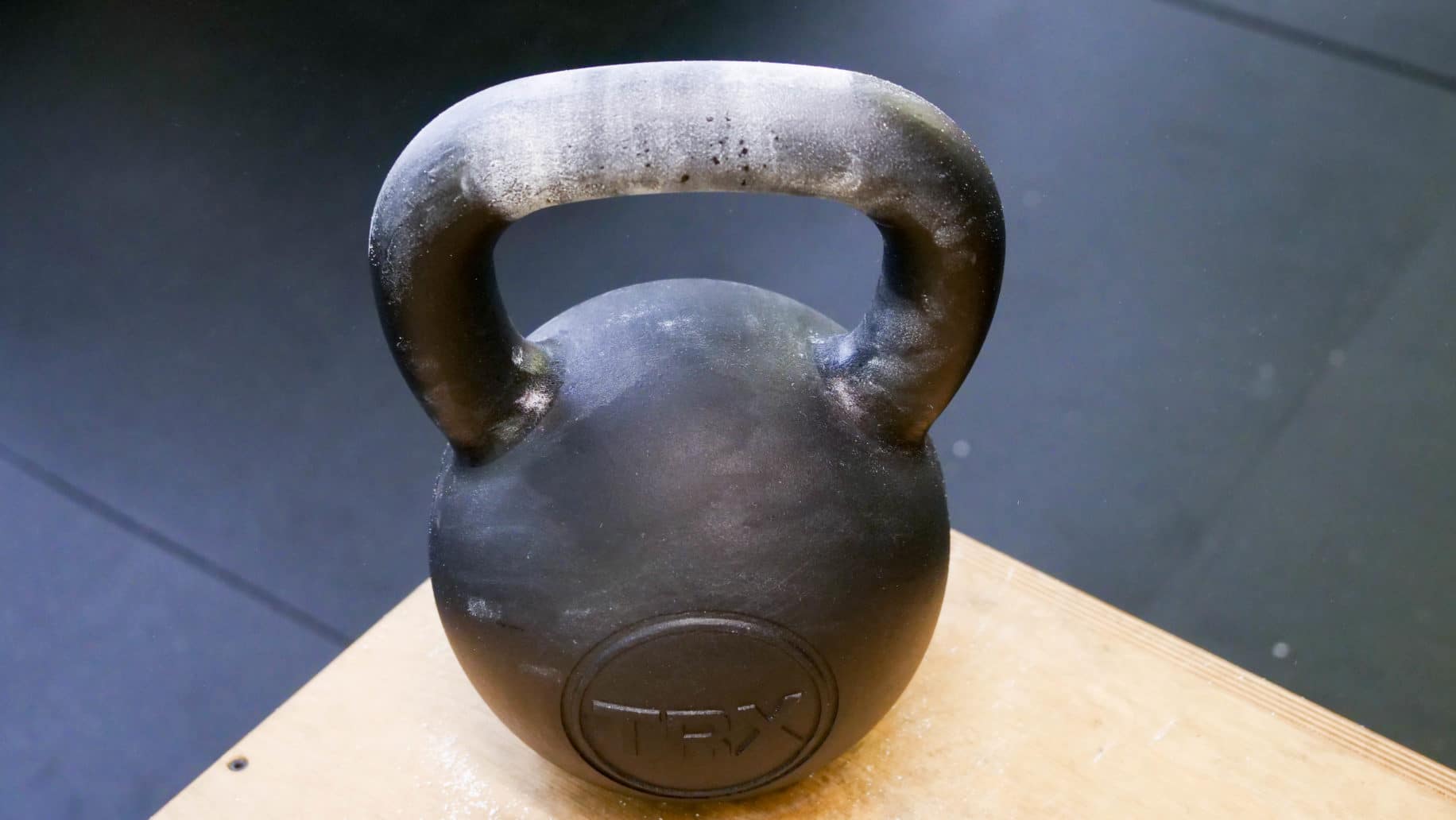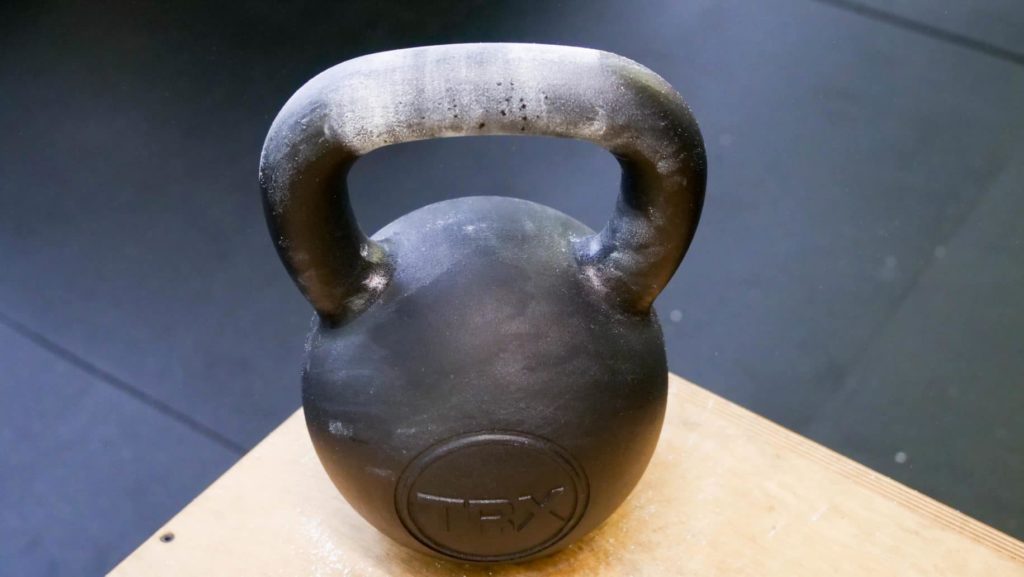 Price
Honestly, the price could be the biggest turn off about this kettlebell. For this kettlebell, you can expect to pay around $99.95 depending on where you buy it, which is pricier than many other kettlebells on the market at the same weight. Personally, I don't feel like there are enough proprietary features to make this price justifiable if someone is newer to working out needing a simple bell.
Wrapping Up
The TRX Kettlebell is simple in design and offers good durability. If you're a beginner or intermediate fitness enthusiast, then I think you'll be happy with how this kettlebell feels and performs. It sits flat on multiple surfaces, has a single-cast gravity cast iron, and offers a weight engraving on the side. The downfalls of this kettlebell come down to the black colored ring on the handle and the price.
For someone needing a no frills kettlebell that's going to last, then the TRX Kettlebell could be a good option.